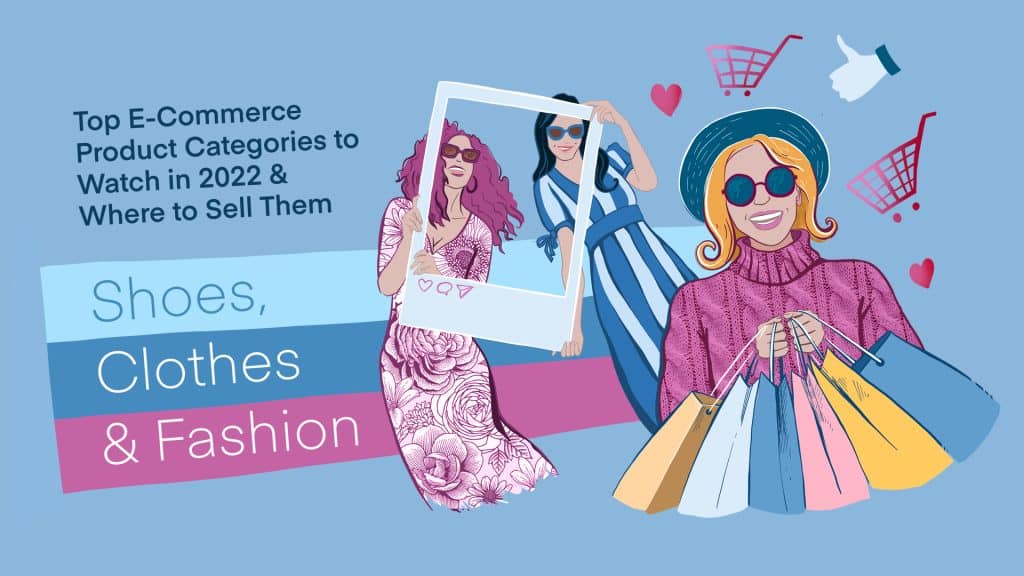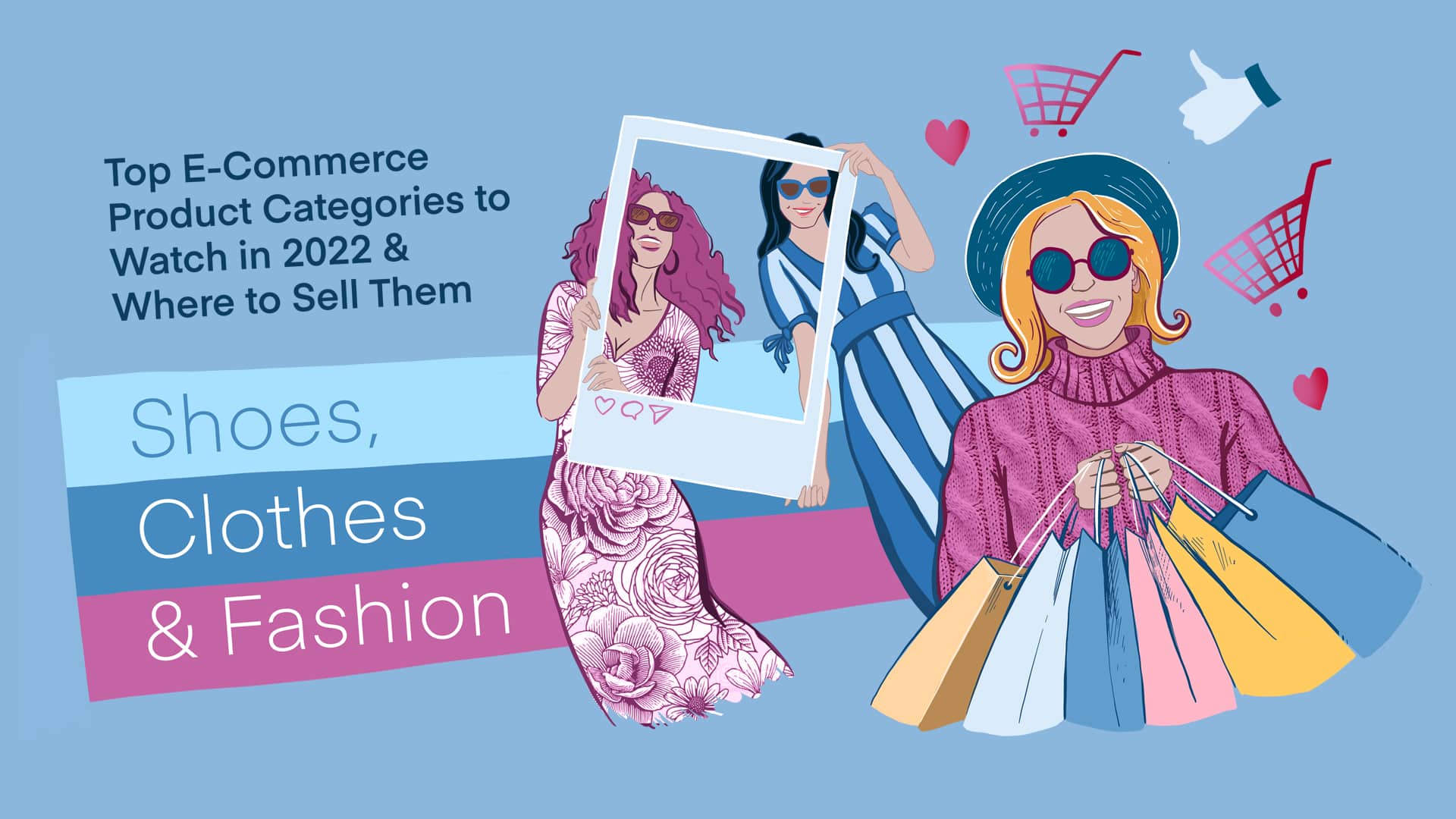 Even with the return of brick-and-mortar retail, e-commerce continues to thrive. However, competition remains fierce. Growing an online retail brand in 2022 will require an omnichannel approach to remain competitive.
Not only do you need to be selling the products people are looking for, you need to be sure that your listings appear where those customers are searching. There is little doubt that industry-leading marketplaces like Amazon and Walmart will continue to garner a lion's share of shoppers' attention in 2022; but if the past two years have taught us anything, it's that customers are more comfortable than ever branching out to smaller and more specialized marketplaces to find the best deals, products, and customer experiences.
This means that you need to be everywhere in 2022. Your listings need to be on Amazon, Walmart.com, relevant third-party marketplaces, and your own first-party website.
Casting a wide net with the right products in the right places should be at the core of your e-commerce sales strategy. In particular, sellers in the following highly-competitive sectors should be particularly poised for success in the coming year if they make it a point to sell where the audiences are.
Shoes, Clothing, and Fashion
As people continue to trade in their sweats and loungewear for business casual and formalwear, clothing should continue to be a big seller in 2022. What's more, e-commerce should continue gaining ground on brick-and-mortar for years to come. In their "State of Fashion 2022" report, McKinsey & Company projects that "[b]y 2025, e-commerce is expected to account for one third of all global fashion sales, reaching 40 percent and 45 percent in the US and China respectively."
To compete in this thriving retail sector as an online seller, there are some specific considerations you need to be sure that you address to remain as attractive to customers as possible:
If you are looking to expand your fashion brand into new markets in 2022, there are several options including third-party marketplaces, dropshipping opportunities, and your own first-party website sales that can be leveraged together to get your look out to as many audiences as possible. The Sellercloud omnichannel growth platform features integrations with many of the top go-to destinations for buying clothing, shoes, and fashion accessories online including:
Hobbies, Collectables, and Crafts
Many people have used extra time at home in the past year and a half to take up new hobbies or rekindle old ones. For many people, the combination of extra free time and extra disposable income has created a demand for things like art materials, crafting tools, and musical instruments. Some have even turned these pastimes into full-blown side hustles, creating unique and made-to-order items for sale on marketplaces like Etsy and eBay.
Whether you are marketing and selling hand-crafted items yourself or simply have the materials and supplies makers need, there will be plenty of opportunities to put up strong sales numbers in 2022.
Similarly, the collectables market continues to be a lucrative sector for those with the right stock. Everything from trading cards to collectable toys to vintage video games to second-hand musical equipment to vinyl records have seen huge jumps in value during the pandemic. Based on the way prices continue to trend upward, this nostalgia-boom is unlikely to roll back anytime soon. If you trade in these types of used or collectable goods, you will want to take stock of what you have and its market value so you can strike while the iron is still hot. Sites like eBay, Bonanza, Etsy, and Reverb are ripe with opportunities to turn your most valuable collectable stock into a profit in 2022.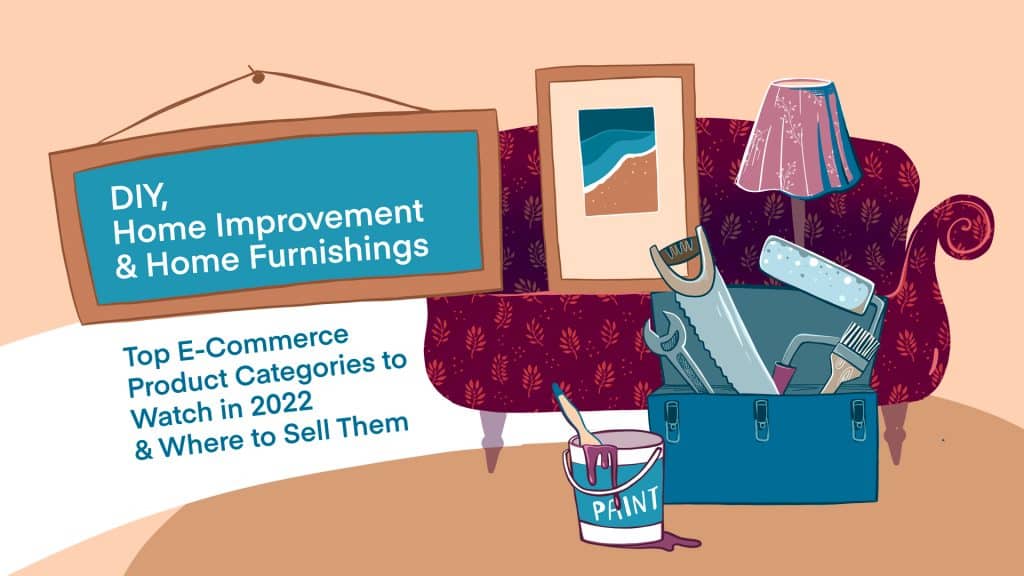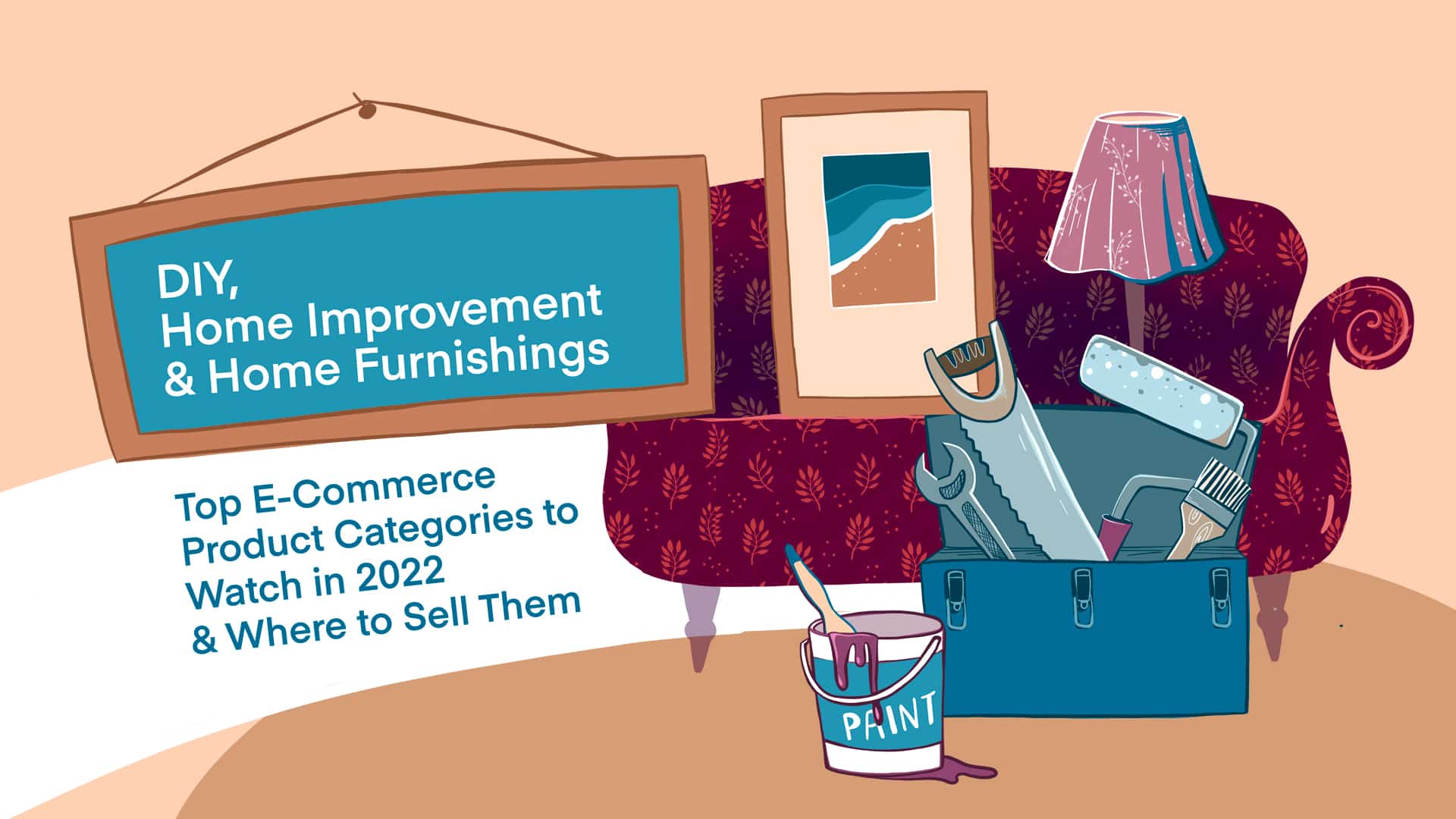 DIY, Home Improvement, and Home Furnishings
Another area of the economy that continues to experience record highs is real estate. While your e-commerce business isn't flipping homes, there is currently a lot of money to be made in the home improvement sector. With homes flying off the market – some within hours of being listed – many buyers are forgoing traditional house-hunting steps like home inspections and even in-person walkthroughs. As a result, buyers are left with longer lists of improvements than usual; tackling them as DIY projects can be a savvy way to recoup some of the expenses from a pricey property bidding war.
Along those lines, with home inventories at record lows, more people are choosing (or forced) to make the most out of their current homes while they wait for the housing market to cool.
For online sellers in the home improvement and home goods lanes, 2022 should be another strong one. Sellercloud's integrations with home improvement channels like Home Depot as well as home furnishing marketplaces like Overstock, Hayneedle, Wayfair, and Bed Bath & Beyond mean that you can start listing and selling directly to some of the most active home improvement customer bases today.
Office Products
Whether it's resupplying the workplace or sprucing up the home office, desk and productivity products continue to be big sellers. It is no surprise that office chairs, pens, pencils, and tablet computers all made Shopify's latest trending products list.
As an e-commerce seller, selling office supplies like these is a great way to branch out from business-to-consumer (B2C) sales and start reaching business-to-business (B2B) customers. That said, the process isn't as simple as just listing the products businesses are looking to purchase and hoping for the best. If B2B is in your future for 2022, be sure to avoid making some of the most common and costly B2B e-commerce mistakes.
If your products have appeal to the home office, corner office, or cubicle crowd, you need to be sure that you go where the audience is searching. Regardless of whether you are selling to businesses or individual consumers, high quality and low costs drive purchasing decisions. Make it a point to get your listings on reputable office supply destinations like NewEgg and Staples as well as larger marketplace destinations renowned for low prices like Amazon and Walmart. Furthermore, if you sell furniture or decor suitable for the workplace, don't forget about marketplaces like Wayfair and Overstock!
Broaden Your Omnichannel Reach and Make 2022 Your Most Profitable Year of E-Commerce Yet
Regardless of what you sell – whether it is in one of the aforementioned categories or not – the strategic importance of an omnichannel business model is paramount. However, there are inherent challenges every time you branch out into a new e-commerce channel or target a new audience.
To keep everything streamlined and running smoothly, you need a platform that allows you to manage it all. Sellercloud has been designed from the ground up to replace the patchwork of websites, partnerships, and tools required for multi-channel e-commerce with a truly unified, seller-friendly solution. Whether it's managing your catalog, running your warehouse, tracking inventory, or managing your stock, our over 120 integrations with online marketplaces, shipping providers, shopping carts, vendors, payment processors, logistics partners, and more put the tools that you need to become an omnichannel brand right at your fingertips.
Contact us directly for a free demo to see how Sellercloud's features and products can give you the competitive edge you need to make the most out of your online sales in 2022.