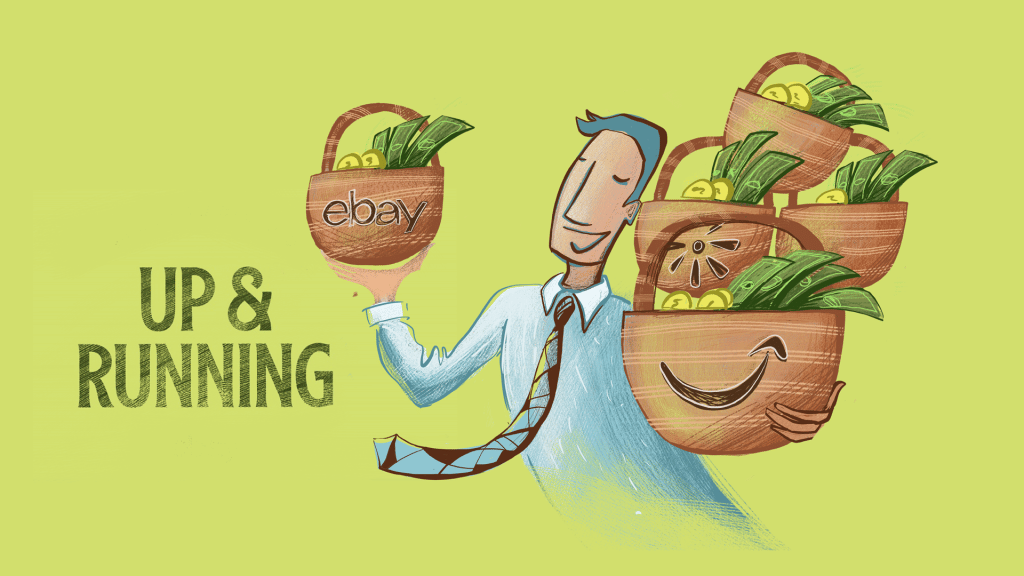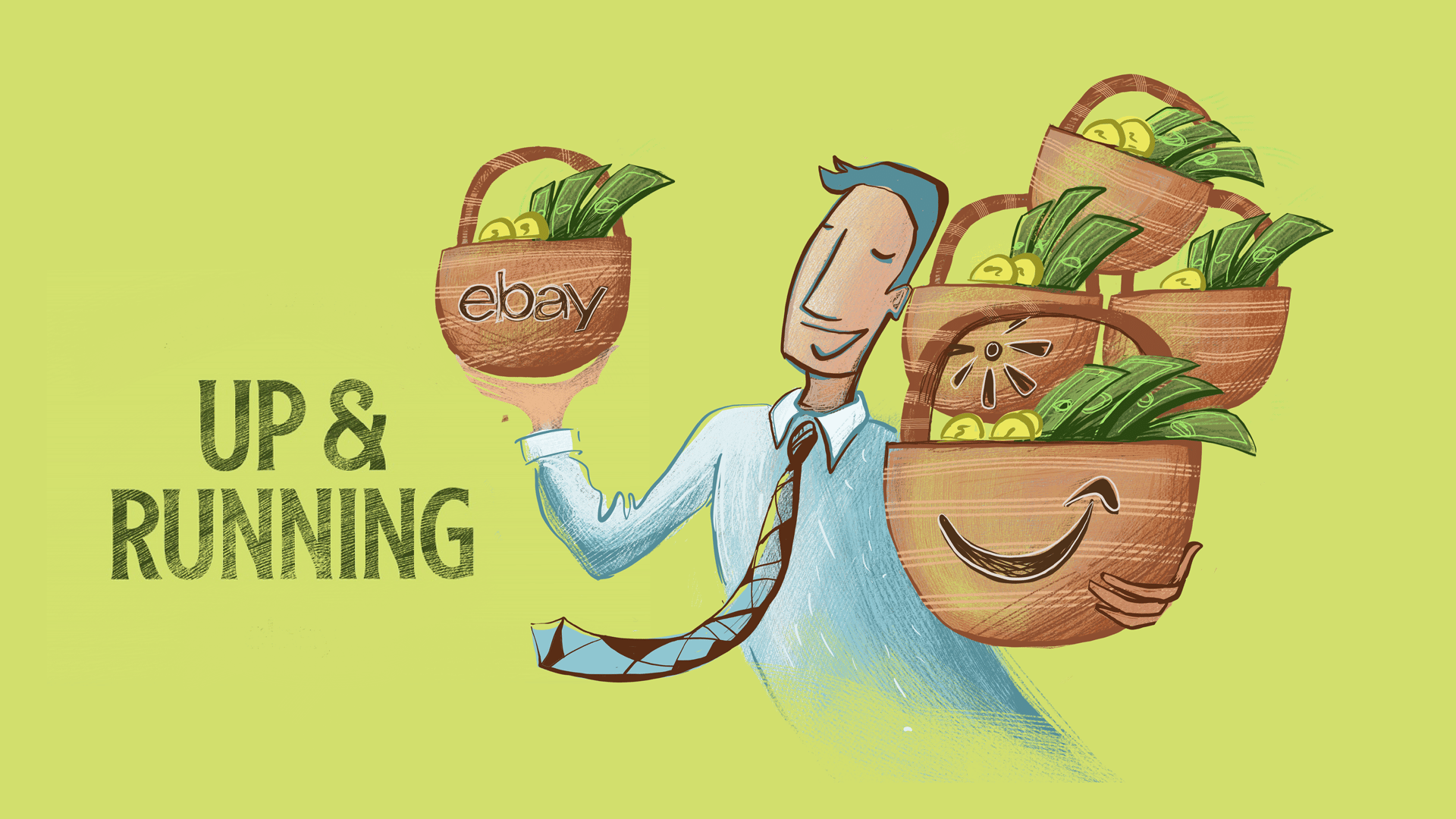 This spring, eBay has launched their Up and Running campaign to try and drive new sellers to the marketplace. New business sellers are being enticed with a free Basic eBay Store for three months, no selling fees through June 30 (on up to 500 orders), and access to a suite of eBay seller tools tailored to e-commerce businesses new to using the site.
While the program is a spinoff of the Retail Revival initiative, which was established to help bring brick-and-mortar businesses online, businesses operating solely in the e-commerce space can take advantage of this latest promotion as well. The hope is to draw sellers to eBay, allow them to get established within the site's marketplace ecosystem, and continue to thrive there long after the promotional period ends. It's a logical plan that offers sellers tremendous upside with minimal risk.
Even if you are not a new eBay seller, this may still be an ideal time to dive back in. With all of the processing delays and unpredictability across other popular marketplaces during the COVID-19 pandemic, customers are showing an increased willingness to seek out alternative options. Amazon shipments (Prime or otherwise) have faced unprecedented delays. Major retailers' have struggled to keep inventory stocked. As a result, customers have had to increase their comparison shopping efforts to find ways to both purchase the products they need and receive them in a timely fashion. Time will tell whether or not these trends will have lasting effects on future purchasing habits, but there is certainly an opportunity for sellers to benefit from diversifying their sales presence in the short term.
If you have the ability to fulfill and ship your own orders, eBay is a solid option for reaching your customers – and possibly attracting new ones from eBay's pool of over 180 million shoppers. Promotional offers or not, there has never been a better time to step up your business's online presence.
Whether you are just getting started in online sales or are looking to take your e-commerce business to the next level, SellerCloud's all-in-one e-commerce platform offers a first-class eBay integration making it easy to list products, manage payments, fulfill orders, and track inventory every step of the way. From there, it's simple to grow your business by taking advantage of our countless e-commerce integrations to add new marketplaces and logistical partners to your online sales workflow.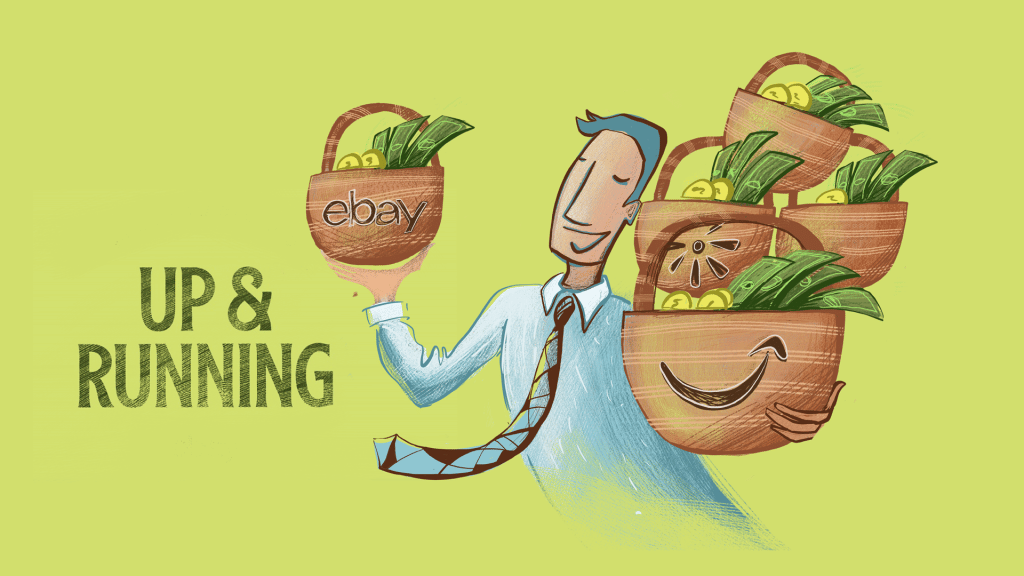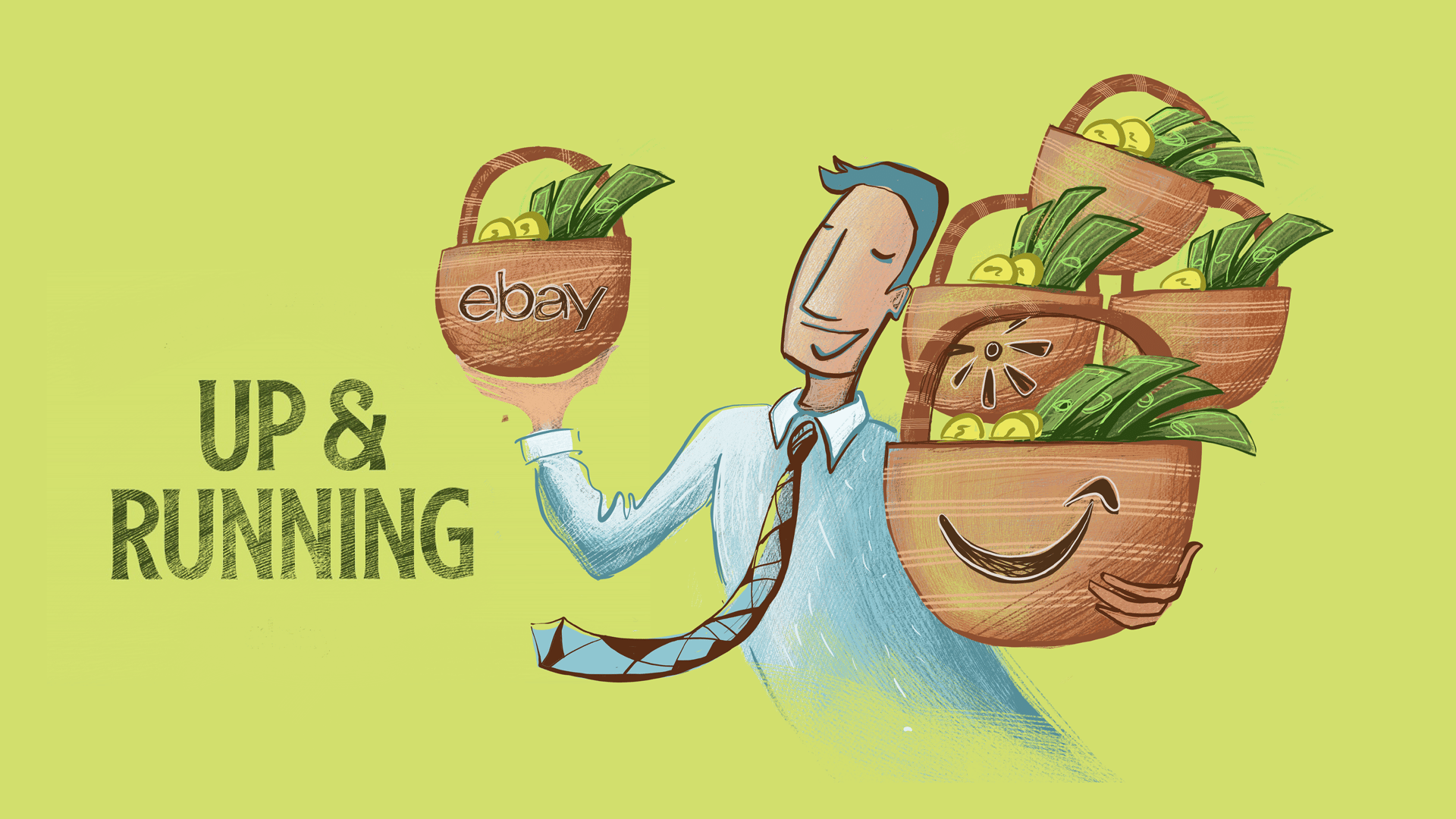 Make Your Free Listings Count
You only get one chance at a first impression. The same goes for starting up an eBay Store. Sure, there is something to be said for learning as you go, but your reputation and rating as a seller is everything on eBay. Customers on eBay tend to be increasingly skeptical when making purchases; unlike most other third-party marketplaces, eBay seller ratings are often heavily scrutinized by customers – often as much or more so than the actual products are themselves. This means early missteps in listing accuracy and/or fulfillment could mean weeks, months, or even years' worth of effort to recover from the negative feedback.
If you are new to eBay or are just returning to the marketplace after some time away, there are some key listing strategies that you need to be aware of:
Know what can and cannot be sold on eBay. There are specific items that are never permitted on the eBay marketplace like firearms, counterfeit goods, hazardous materials, or government-issued property. Currently, there are additional types of products being prohibited in an effort to prevent price-gouging, stockpiling, and fraud. These items include certain personal protective equipment (PPE), sanitizing products, baby products, and personal hygiene items. For the latest updates, be sure to check eBay's COVID-19 policy page.
Sure up your shipping plans before you list. One of the reasons shoppers opt to click the buy button on certain eBay listings is the promised shipping costs and speeds. While it is easy to blame Amazon or Walmart for a flubbed or delayed fulfillment, eBay customers are evaluating your business on the entire transaction experience – end-to-end. Poor ratings from a couple of dissatisfied customers can sink your eBay startup efforts quickly!
Additionally, pay particular attention to whether or not you are equipped to fulfill international orders. Remember, eBay is a global marketplace. You need to be sure that if you are opting to sell your products to international customers, you have a way of reliably and cost-effectively delivering those orders.
Take advantage of eBay Aspects in your listings. Thankfully, SellerCloud's full eBay integration API makes it easy to ensure that your listing both accurately reflects what you are selling and is optimized to appear in the searches of your potential customers. For more on eBay Aspects, read our full guide here.
It is not uncommon for eBay to offer promotions for new sellers, but the Up and Running campaign is undoubtedly its most generous to date. Don't squander the opportunity to both establish your business and avoid transaction fees by creating subpar listings or delivering subpar service.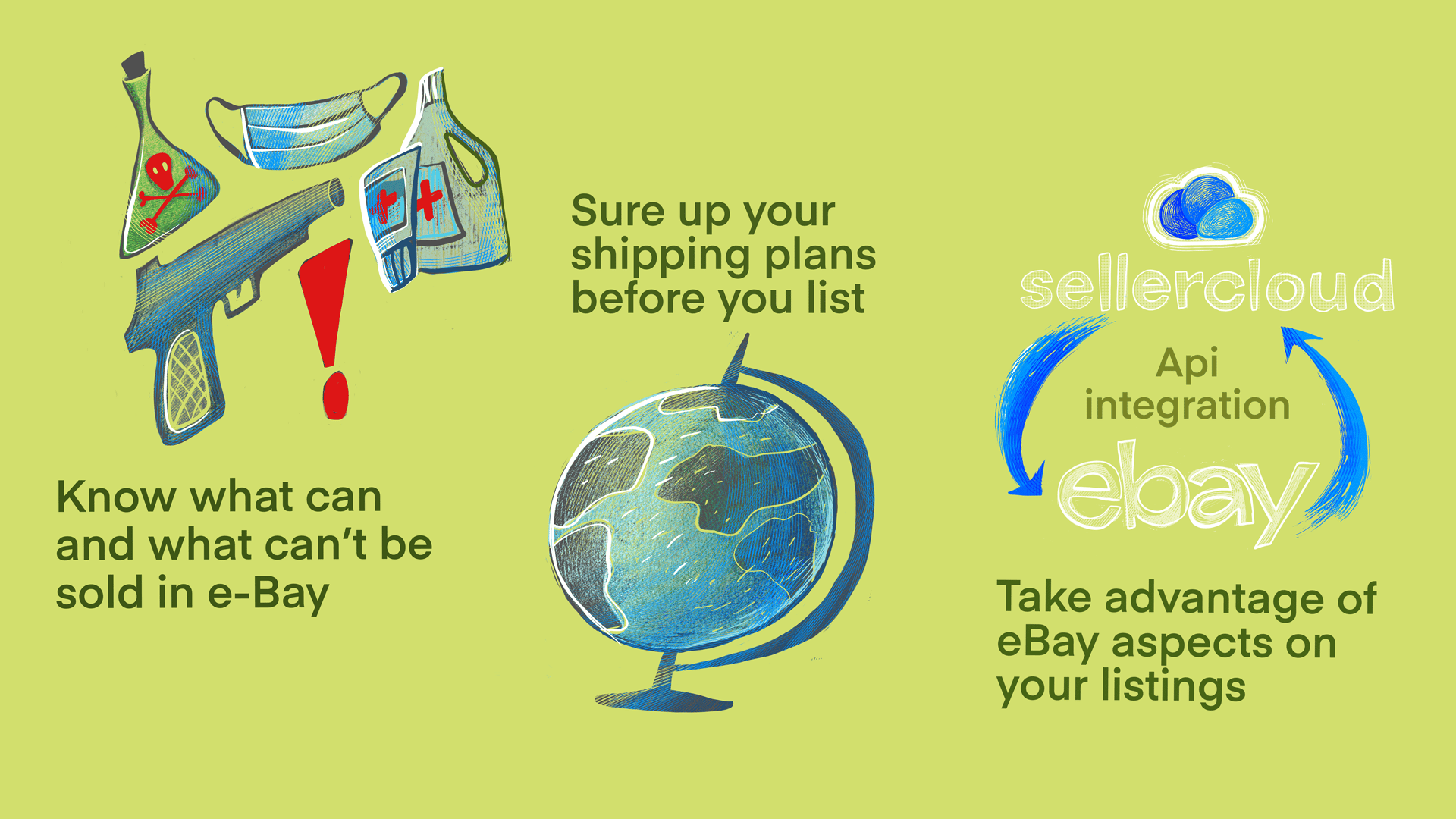 Marketplace Diversity Has Never Been More Important
If you are a reputable seller with quality products and reliable fulfillment, there is likely a real potential for profit on eBay – promotional period or not. Even if you are currently enjoying success on other major marketplaces (like Amazon or Walmart), and/or if you are doing solid business from your own e-commerce website, it is always a good idea to get your products in front of as many potential customers as possible. If current events have taught us anything, it is that policies and circumstances can change in an instant. As such, over-relying on one or two sales channels can put your company at serious risk.
While eBay is making it easy to add an eBay Store into your selling repertoire with minimal cost or effort, SellerCloud makes it easy to position your eBay Store for success. Our platform allows you benefits such as:
The ability to repurpose your existing listings and inventory workflows for use with eBay's API.
Reliable payment management and processing (including fee calculations, shipping costs and all other cost of goods sold calculations) to ensure accurate profit and loss calculations on every order.
Helpful product performance metrics to ensure that you are always listing your strongest products at competitive prices.
End-to-end inventory management so that every product is properly stocked, picked, shipped, and received – even internationally.
Native support for international eBay sites giving you the potential to reach an even greater number of customers with your products.
Certified integrations with major shipping carriers allow you to take full advantage of flexible fulfillment options.
Ultimately, the combination of eBay and SellerCloud means that you can watch your sales increase without increasing your stress levels. Feel free to contact us directly for more on how to get your eBay store up and running with the SellerCloud all-in-one e-commerce platform.