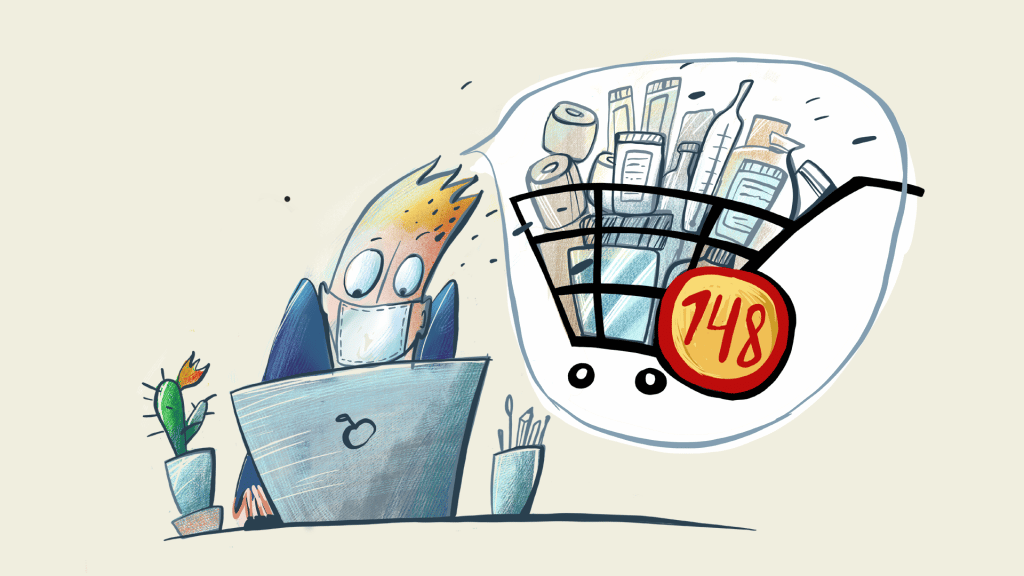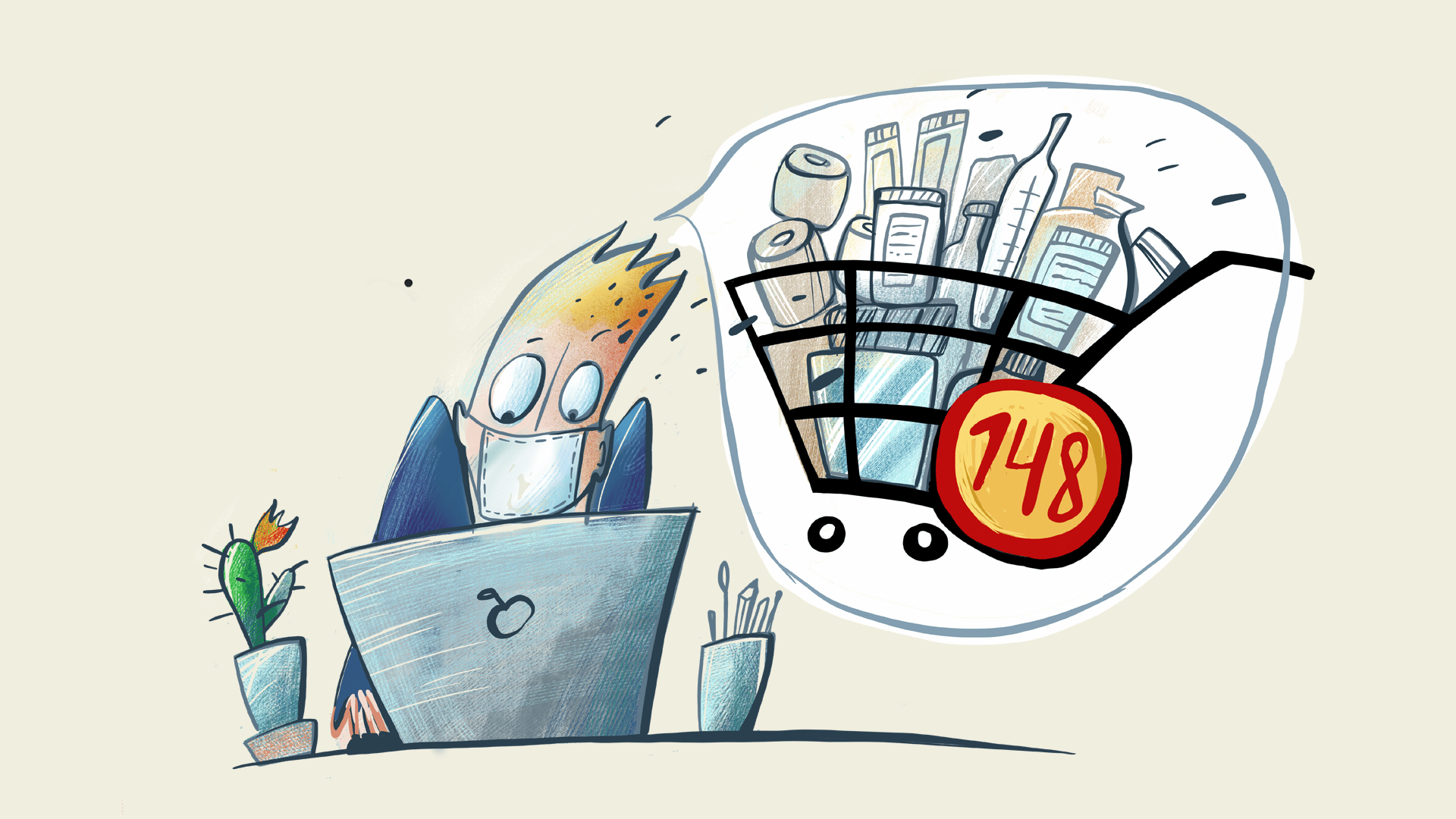 Coronavirus is grabbing international headlines as it has emerged as a growing pandemic situation. When health scares like this arise, they create ripple effects throughout the global economy. Online sellers are not immune. As e-commerce has developed into a truly worldwide retail ecosystem, it is important to recognize how a health crisis of this magnitude can impact the market on both the micro and macro levels.
It doesn't matter how large or small your e-commerce business is; you can anticipate that coronavirus will affect at least some aspect of how you do business in the coming months – and possibly beyond. The key with this (or any other health-related economic concerns) is to be prepared and flexible.
Know the Geographic Reach of Your E-Commerce Business and Plan Accordingly
One of the benefits of modern e-commerce is that marketplaces have become truly global. For many products, it is not only possible to ship merchandise to international customers, but it can be cost-effective as well. In times of international crisis, however, this becomes a more challenging proposition. If a significant portion of your customer-base is international, be prepared to weather the storm should their purchase numbers start to decline.
The problems exist in the other direction, too. It is important to acknowledge that when global health scares pop up, American customers may become especially leery of purchasing products from overseas. Risk-averse consumers are likely to make purchases that are the least likely to come from or be handled by potentially contaminated regions. Make sure you and/or your customer service team are prepared to field questions about the path of your supply chain and fulfillment services.
As time goes on, conditions may escalate to the point where all international trade is subject to additional restrictions. In these cases, it is probable that inspections of imports and exports will face extra scrutiny – processes which can lead to lengthy (and costly) fulfilment delays. Stay on top of your inventory tracking so that you know exactly when and where your shipments get held up. Have a plan for communicating this information both in your listings and with your customers.
For example, during the COVID-19 pandemic, the USPS has restricted imports and exports from specific countries and has also taken steps to restrict the flow of certain goods. Medical supplies, certain technological components, and certain protective equipment can not be shipped overseas.
Unexpected delays or order cancellations are one thing, but not being able to assure customers about where their orders are is another. Sellercloud's inventory tracking features make it easy to surface this information on a per-order basis. You can even take advantage of our integration with the automated productivity tool, Zapier, to automate the communication of either all or particular tracking notifications.
Another important consideration involves how your inventory is produced in the first place. If significant portions of your supply chain originate from other countries, an international health emergency may mean that you struggle to maintain the inventory you need to keep up with your typical consumer demand. 
Overstocking is not usually a wise business move – paying carrying costs on merchandise that may not be selling in the short-term will certainly impact your cost of goods sold (COGS) calculations. That said, in extreme cases, it may be worth acquiring extra inventory to protect against not being able to do so later. Evaluate your costs and inventory data in Sellercloud to estimate the inventory you need to hold in order to reliably fulfill orders through stretches of uncertainty.
Even if you are an American seller who only sells and ships to domestic customers, Global health crises can still have an effect on your e-commerce business. Thankfully, Sellercloud offers you the versatility and integrations that can help you mitigate the potential losses.
Be Proactive, Not Reactive
When you know the challenges, you can plan for them. Sellercloud makes it easy to develop and execute contingency plans should there be any unexpected hiccups in any part of your e-commerce fulfillment workflow.
Diversify your marketplace exposure. Even in the best of circumstances, it makes smart business sense to sell your merchandise across multiple marketplaces. When there is the potential for business to slow, the more potential customers you can get your listings in front of, the better. Sellercloud boasts dozens of first- and third-party marketplace integrations, making it easy to cast a wider net to sell your products without necessarily having to create entirely unique inventory workflows for each.
Anticipate workforce impacts. A health emergency means there is a high likelihood that you will have employees that are unable to work. This could because of their own health issues, the need to care for a loved one who is ill, or even child-care issues. One strategy to offset these impacts is to focus the workforce you have on your higher-profit items. Sellercloud offers reporting features that make it easy to identify and target these listings.
Consider utilizing third-party logistics (3PL) providers. Typically, the closer your products are to their prospective customers, the smoother the order fulfillment process goes. If international sales are a meaningful part of your e-commerce business plan, it may be worth partnering with a 3PL or other fulfillment program to store portions of your stock into the regions where they will eventually be delivered. Should there be shipping complications down the road, you will have fewer hurdles to clear if orders have shorter distances to travel. Sellercloud partners with several domestic and international 3PL companies that can help you add this safeguard into your fulfillment planning.
Have a solid plan for returns. Many marketplaces and logistics companies have strict rules about returns – both what can be returned and how RMAs are handled. When health concerns arise, these policies are likely subject to change. Many companies will seek to protect their fulfillment staff by becoming more stringent with what, if anything, they are willing to handle as a return. Be sure to know what these rules are so that you can properly inform your customers before a potential issue.
Explore alternative shipping plans. Most e-commerce businesses have shipping partnerships that they rely on. However, emergency situations can quickly create the need to be more flexible. While you probably have your preferred shipping partners, it doesn't hurt to establish some backup options.

For instance, during the COVID-19 pandemic, Amazon FBA has all but shut-down for sales other than products deemed essential. Some sellers have had continued success with the program, while others have had issues getting inventory in and out of Amazon warehouses. On the customer end, Prime members have seen shipping delays of days – even weeks – on most orders. As a workaround, merchants who have been able to fulfill orders on their own have had success opting to use the Seller Fulfilled Prime program or securing their own logistical alternatives. In situations like this, SellerCloud's integrations with multiple shipping companies from around the world can help you seamlessly turn orders into delivered products.
Reach out to new vendors. While overstocking my boost your confidence in being able to fulfill orders in challenging moments, it isn't always the most cost-effective method. The extra warehousing expenses associated with excess inventory can add up quickly. If your business is adversely affected by quarantined, undermanned, or closed suppliers, you need to be ready to make adjustments quickly. Depending on your material and/or product needs, Sellercloud's vendor integrations may be your ticket to getting your stalled supply chain moving again. Sellercloud features flexible integrations with several vendors, wholesalers, and distributors to help you get the inventory you need to meet your clients' demands.
Your Business May Experience Some Upticks, But Don't Get Too Excited
It's no secret that when people are staying inside, there's a greater chance they will place online orders. When health scares like coronavirus hit, people become less willing to go to crowded shopping malls or other brick-and-mortar retail outlets. Browsing and shopping from home becomes an attractive way to pass the time and scratch the consumerism itch.
Likewise, customers may become more apt to order common items that they would normally run to the store for. Depending upon what your e-commerce business sells, this may give your business a notable bump. This may be especially true if you sell health or wellness related merchandise. Items like masks, gloves, and antibacterial products skyrocket in popularity when health crises take root.
Don't get carried away, though. There are certainly more challenges than pleasant surprises on the horizon. It is foolish to stake your hopes of a financial boom on a pandemic like coronavirus.
Instead, the best thing you can do is to be prepared for the unknown. Sellercloud is here to help ensure that you have the tools to make the necessary changes in order to adjust, adapt, and succeed in the face of this or any other crisis. Contact us directly for more on how our stable of integrations – spanning all areas of e-commerce – can put you in the best position in even the most trying of times.