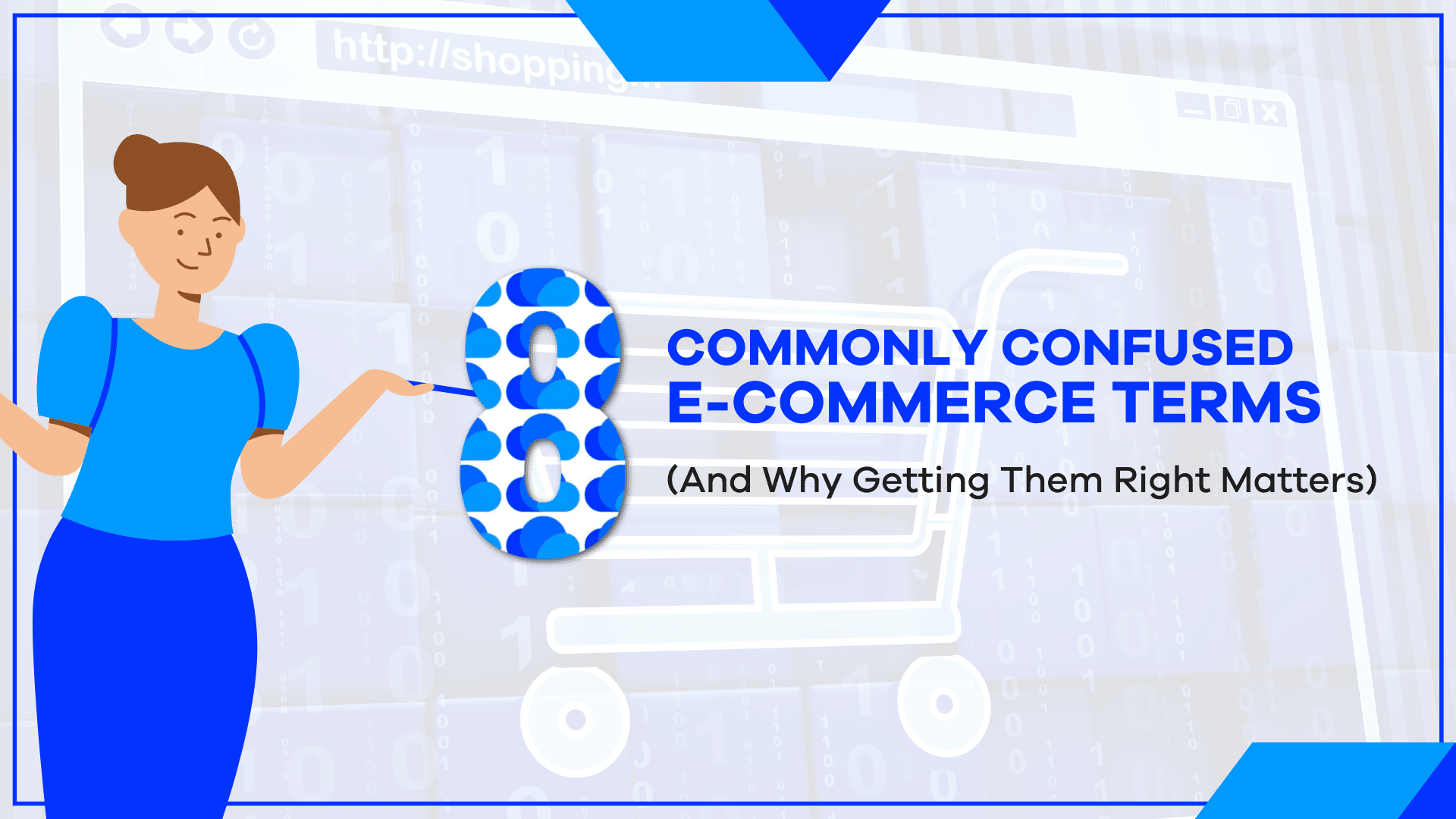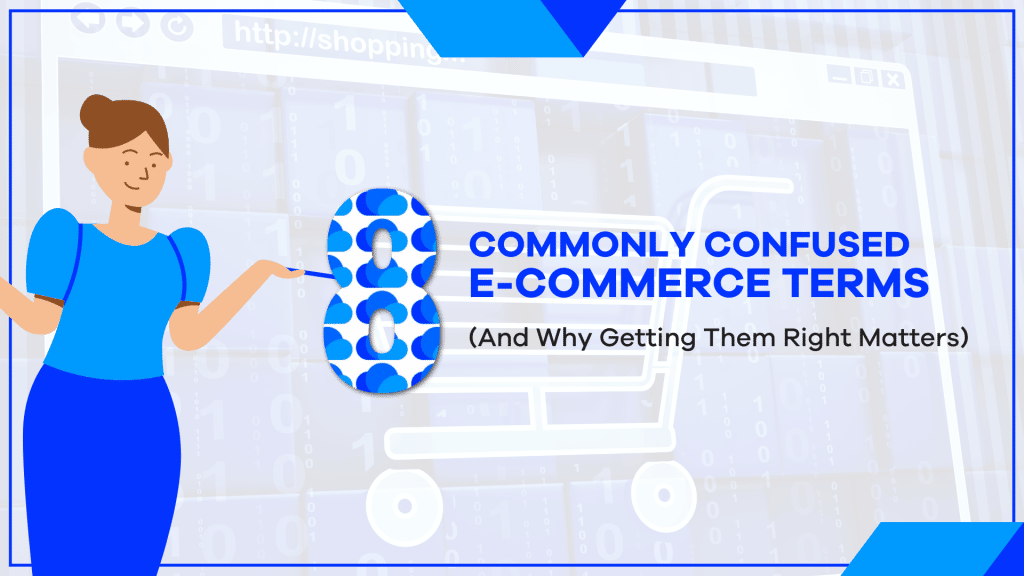 Like every industry, e-commerce has its own jargon and buzzwords. Many of the terms are so similar, they become easily confused and misused. That said, the differences in meaning between some of e-commerce's most similar words and expressions are often critical. Failing to recognize these differences not only can affect the clarity of your brand and messaging, but it also could interfere with the effectiveness of your e-commerce business practices.
Avoiding these common mix ups will help ensure that your omnichannel e-commerce company is able to communicate and operate effectively.
E-Commerce Marketplace vs. E-Commerce Platform
An e-commerce marketplace is a third-party site where multiple vendors list and sell products to customers. The role of the marketplace is to surface products relevant to customers' shopping intent, and then facilitate the resulting sales conversions and transactions. Each marketplace collects fees based on factors such as listing type, final sale costs, and advertising costs. In most cases, all customer-seller contact is facilitated through the marketplace. Some of the most popular examples of e-commerce marketplaces include Amazon, eBay, and Walmart.com.
Marketplaces make it easy for businesses to start selling online. There is a low barrier to entry and an established customer base for sellers to instantly tap into. Some marketplaces even offer logistical support – like Amazon's Fulfillment by Amazon (FBA) program – to ease the fulfillment burdens associated with a growing e-commerce brand.
An e-commerce platform connects customers and sellers, but it does so with less intrusion from an intermediary than sellers would face when selling on an e-commerce marketplace. E-commerce platforms are useful for brands looking to use their own webstores to sell directly to customers. Doing so reduces the costs associated with marketplace fees while also allowing more granular control over the products you sell, customer communication, and listing content. The result is a sales experience that is devoid of on-site competition and more effective at building both your brand and customer loyalty.
Some e-commerce solutions, like Sellercloud, make it possible to get the best of both worlds. Our growth-focused, omnichannel platform features a wide array of integrations and tools that allow sellers to convert sales and fulfill orders across third-party marketplaces as well as their own webpages. Additional features allow you to manage your catalog, inventory, and warehousing logistics across multiple types of online retail environments.
Multi-Channel E-commerce vs. Omnichannel E-Commerce
In today's e-commerce industry, selling on a single channel is a surefire way to put your business at a competitive disadvantage. Instead, most businesses adopt either a multi-channel or omnichannel approach to listing and marketing their products. Both strategies are similar in that they involve broadening a brand's online reach, but they achieve these ends in different philosophical ways.
Multi-channel e-commerce is a product-focused approach to marketing. The goal is to list your product on multiple, unique channels and increase the odds of reaching more potential customers. A multi-channel strategy can involve a combination of both first- and third-party sales. It can also include a variety of channels, marketplaces, social media sites, and webstores. Ultimately, the strategy hinges on widespread product exposure above all else.
Omnichannel e-commerce is a more immersive, customer-focused style of online retail. Rather than simply listing a product across multiple channels, sellers craft a brand that offers unified, immersive engagement opportunities regardless of where or how a customer encounters the business or its products. This means that marketplace listings, webstores, mobile experiences, social media, and advertising all work in tandem to cultivate a singular experience, which promotes customer engagement, drives sales conversions, and builds brand loyalty.
While it is possible to use Sellercloud as a multi-channel e-commerce tool, it shines in its role as a vehicle for omnichannel growth. Our catalog features allow you to craft listings and media that can be used across everywhere your brand lists products. What's more, our warehouse and inventory management features make it possible to streamline your fulfillment workflows to support sales wherever they originate. The result is an optimized, end-to-end customer experience that can be leveraged to scale and develop your e-commerce business.
First-party (1P) Sales vs. Third-party (3P) Sales
First-party sales are direct-to-consumer (D2C) transactions that do not involve any middleman or marketplace. In 1P e-commerce, the sellers are wholesalers—selling products directly to their customers without the additional rules and regulations typical to 3P sales. As a result, sellers have increased freedom to dictate terms, collect useful business intelligence data, and market to new and existing customers.
Third-party sales are conducted through an intermediary—like a marketplace or a retailer. These opportunities can be effective ways for brands to access some of the world's largest, most established online customer bases. However, as previously mentioned, 3P sales experiences come with strings attached that are less conducive to cultivating long-term brand growth and customer loyalty.
Sellercloud supports both 1P and 3P sales. Both can be instrumental in growing your e-commerce brand, but 1P sales certainly provide uniquely profitable opportunities that 3P cannot. For more on these key differences, check out our guide about why you should transform your third-party sales into a first-party business.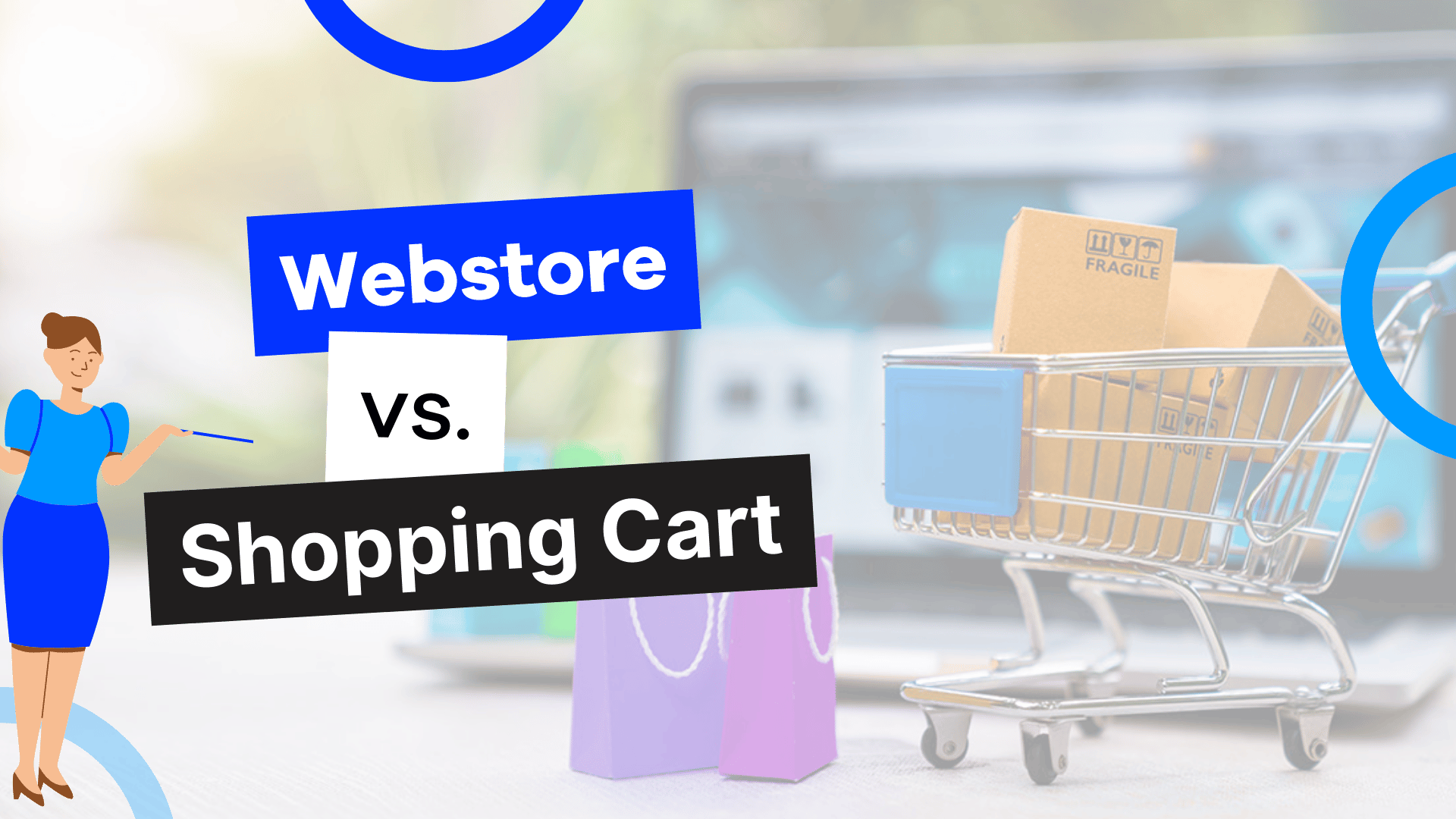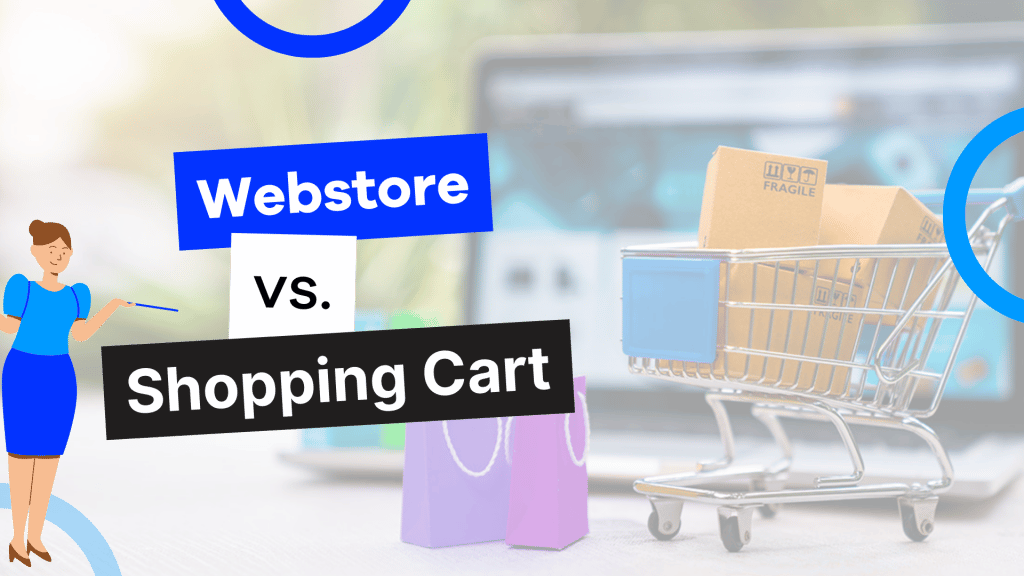 Webstore vs. Shopping Cart
A webstore, sometimes referred to as an e-commerce website, is a webpage where sellers sell directly to their customers. Sellers are able to create and customize every aspect of their virtual storefront to align with their products and branding. On the backend, webstores can use algorithms to facilitate effective on-site search experiences, gather useful customer data, and even promote up-selling and cross-selling opportunities.
Some third-party marketplaces offer their own take on webstores, allowing customers to view all of a brand or business's available listings in one place. Some even offer sellers the opportunity to design the layout and choose which items to feature prominently on their marketplace webstores.
That said, marketplaces are not especially concerned with the success of your individual business. The goal is to drive as many conversions as possible, regardless of the seller. As such, sellers should always expect to contend with advertising and cross-selling links for competitors products, even on seller-specific webstore pages. Conversely, first-party webstores allow e-commerce businesses to create a customer experience devoid of competitors.
A shopping cart in e-commerce performs similarly to a shopping cart in a brick-and-mortar store. As customers shop on an e-commerce website, they add merchandise to their virtual basket. Once the customer is ready to check out, the shopping cart framework is used to accept payment and coordinate fulfillment choices. Most e-commerce businesses rely on third-party shopping carts as the backbone of their point-of-sale (POS) infrastructure.
Shopping carts are extremely useful for creating functional e-commerce websites that can securely handle order processing. Furthermore, shopping cart platforms make it simple to offer customers a variety of payment choices and shipping options. While it is possible for webstores to create and code the same functions without support of a third-party shopping cart framework, the versatility and reliability of popular shopping cart platforms like Shopify, BigCommerce, Magento, and WooCommerce make outsourcing the POS functions to a shopping cart platform a logical choice for most e-commerce businesses.
In addition, many shopping carts have expanded their offerings to include webstore design and hosting capabilities. Data analysis, coupon functionality, cross-selling suggestions, SEO analysis, and order-tracking features are additional value-adds that can make a shopping cart particularly attractive.
Sellercloud supports a number of industry-leading shopping cart platforms while also providing e-commerce businesses with the tools they need to run D2C webstores. The Sellercloud platform can sync prices, product details, inventory levels, and order data across all of the shopping carts, webstores, and third-party marketplaces in your omnichannel business plan. For omnichannel sellers, this ability to consolidate all these areas of your operation with a unified platform is critical to optimizing your business's profitability and efficiency.
For more on how Sellercloud can help take your e-commerce business to new heights, contact us directly for a free demo.