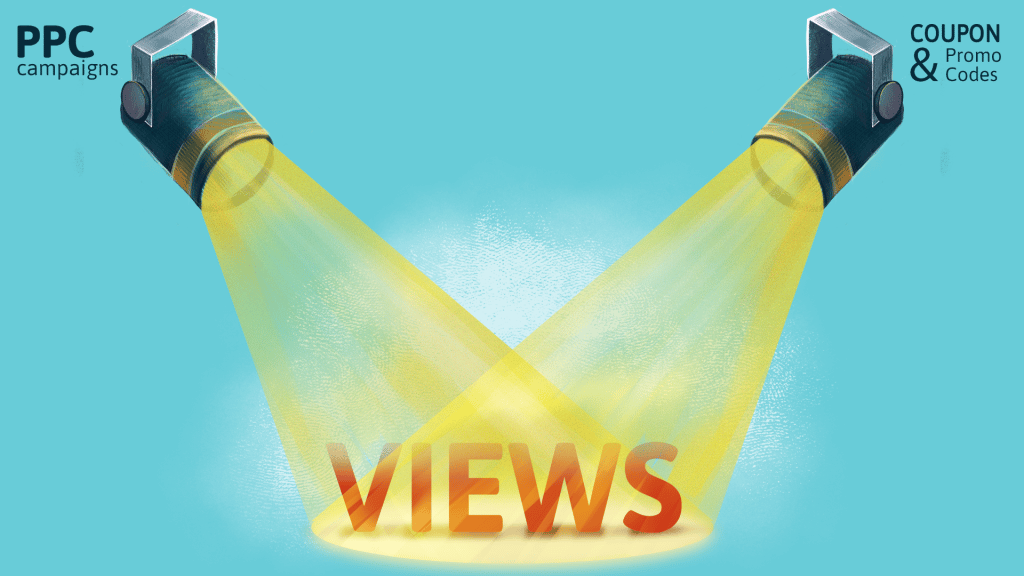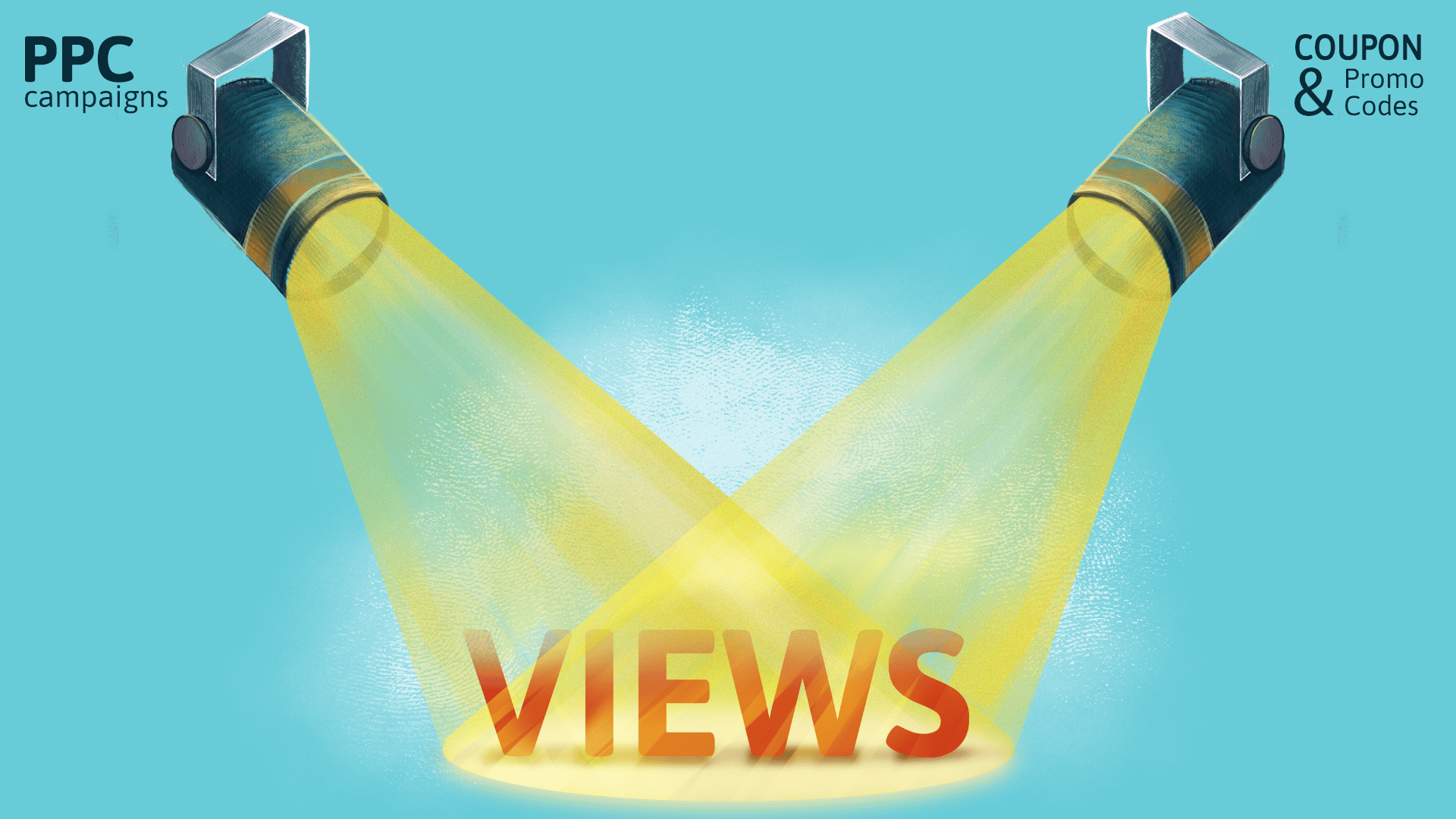 To be a competitive seller on Amazon, you must take advantage of the variety of integrated marketing tools at your disposal. The value of the platform and its customer base can only be fully realized by an effective combination of multiple advertising and promotional efforts, including:
Pay Per Click (PPC) campaigns
It's worth it. As an ecommerce retailer, taking advantage of Amazon Advertising is one of the most cost-effective marketing moves you can make. Unlike other online marketing opportunities, advertising on Amazon targets an audience of over 2 billion visitors per month. What's more, a significant percentage of these visitors are buyers prepared to make a purchase. As of 2018, 44% of online shoppers start their online purchase searches on Amazon. This combination of customer volume and purchasing intent is ripe for you to convert into sales. You should be wielding the Amazon Advertising platform to do exactly that. Odds are your competition already is!
Set Yourself Up for Amazon Advertising Success
As with any marketing campaign, you should already have your ducks in a row when it comes to the basics. Your merchandise, item descriptions, inventory management, and customer service should all be ready to convert the traffic your Amazon Advertising campaigns can generate.
Specifically, preparing a successful Amazon Advertising strategy assumes a few things pertaining to your listing(s) and your business are already established:
Product titles are optimized with the appropriate long-tail keywords and descriptors customers would be searching for to find your product.
Item descriptions are easy to read and use both bullets and basic HTML tags to highlight the information customers would need to make an informed purchasing decision.
Images meet Amazon's guidelines while also providing context and relevant visual information to customers.
Relevant researched keywords appear in the title, item description, and in the 'search terms' backend. You have invested time into uncovering the keywords that are the best link between your product and what buyers' searching habits.
You have a professional Seller or Vendor account. You will not be able to access Amazon Advertising without one of these two types of accounts in good standing.
If the items in your Amazon storefront don't meet the above criteria, they are not ready for a marketing push. Driving traffic to a confusing or unappealing product listing is not likely to generate sales. Remember: an optimized listing will always perform better in the Amazon Advertising platform than a poorly optimized one.
On the other hand, if your listings are ready but you're worried your logistics are not, reach out to us directly to learn how our industry-leading inventory and catalog management tools can help.
Once you've identified the product or products that are ready for a big push and confirmed that your ecommerce business is ready to handle the volume, the next step is deciding which Amazon Advertising tools will provide the best return on investment. In some cases, one strategy may be the obvious choice. In most cases, a two prong approach will deliver the best results.
How Amazon's Sponsored Ads Work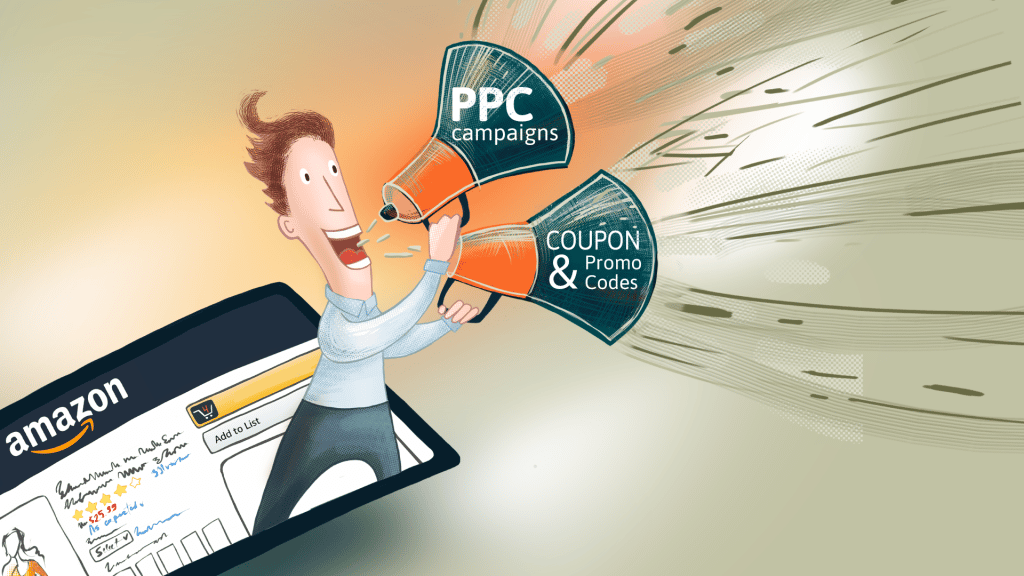 Amazon's sponsored ads are a great way to improve the visibility of your marketplace inventory. It is inexpensive to get started, but it could get very pricey if you advertise a lot.
Amazon makes money at two stages of its advertising process. First, Amazon generates revenue on a pay-per-click (PPC) basis. Every time someone visits your item page by clicking on an advertisement, Amazon collects a small fee. From there, if a purchase is made, Amazon also collects its usual commission on the sale.
The good news with this model is that Amazon is motivated to help your product sell. The PPC fee is a necessary evil that can result in bigger profits.
However, don't let this lead you to believe that Amazon is out to help you. You are but one fish in Amazon's very large ocean. Smart marketing strategy is the best way to maximize your bottom line.
Automatic vs. Manual Targeting in Your Amazon Advertising Campaigns
Amazon offers two different flavors of pay-per-click (PPC) advertising campaigns: manual and automatic. While many sellers start with automatic campaigns and eventually shift to manual campaigns, there are also sellers that maintain a successful combination of both.
Amazon amasses a slew of information from every click on its site. One way this data is put to use is by building consumer profiles that can then be targeted by ads that will most likely result in a purchase.
Automatically Targeted PPC Campaigns
When starting out with Amazon Advertising, it doesn't get much easier than an automatic targeting campaign. To create one, you select the product(s) you want to discount, input the amount of said discount (as either a percentage or a dollar amount), set a start date, and establish your campaign budget.
The budget feature allows you to limit the total amount of purchase discounts and Amazon Advertising fees you are willing to spend on a particular campaign. Once the threshold is reached, your campaign ends. This is a handy stopgap to prevent out of control spending.
Once your campaign goes live, Amazon uses its algorithms to place your product in front of customers. The major benefit of automatic targeting for new sellers (or at least those new to Amazon Advertising) is that Amazon generates the keywords it believes will best connect your products to customers.
Once a campaign has run its course, not only should you have seen a boost in sales, but you should also have a helpful set of data to steer your next marketing decisions – including manual PPC campaigns.
The most important piece of information your campaign report will generate is which particular keywords are or are not leading to sales conversions. These can help you with your marketing efforts on other platforms, feed your website's SEO optimization, and become the starting points for future manually targeted Amazon Advertising campaigns.
Manually Targeted PPC Campaigns
The main difference between Amazon Advertising's automatic and manual targeting is how keywords are handled. While automatic campaigns trust Amazon to handle keyword optimization, manual campaigns put the control into your hands.
There are three tiers of keyword matching available in a manually targeted campaign:
Exact matches are just what they sound like. If a user searches for the exact keyword you provided, your ad has a chance to appear.
Phrase matches allow for some variation between what users search for and your keyword(s). For example, abbreviations, singular/plural nouns, and common misspellings of your keyword(s) can all potentially still result in your ad showing up.
Broad matches take phrase matching a step further by allowing synonyms and other grammatical variations of your keyword(s) to trigger your advertisement being displayed.
Creating campaigns for each type of match is a good way to test both the marketplace and your marketing strategy. The results you generate in each campaign can lead to new keywords to test and inform your future marketing efforts (more on that later).
Other than the increased control over which searches could potentially lead to your listing(s), the only other major manually adjustable feature is your cost-per-click bid amount. This is the amount you are willing to pay Amazon when your advertisement is clicked. You can set a flat rate for all clicks or make more granular adjustments per keyword, target, or ad group. Higher bids will increase the likelihood that users will see your ads. Lower bids may lead to your competitors' ads showing up more often than yours.
Alternatively you can set your bid amount to automatic. With this option, you set a maximum bid amount and trust Amazon to bid the minimum amount to beat out competitors' ads without going over your self-imposed threshold. For most users, especially those just starting out with Amazon Advertising, leaving this to automatic is usually the preferred way to minimize the risk of emptying your advertising budget too quickly.
Evaluating your PPC Advertising Results and Making Adjustments
After running several Amazon Advertising campaigns, it is crucial to zoom out and evaluate the impact of your marketing efforts on the general profitability of the advertised product(s). SellerCloud's Sponsored Products Ad Report is able to import your Sponsored Product Ad report from Amazon's Seller Central and add it to your Profit by Product Summary and Profit by Product Details reports. This allows you to contextualize your advertising spend as a part of the overall cost to deliver a product to a customer.
With this data in hand, the big question to ask is: when the total amount of discounts and per-click fees are tallied alongside a product's other expenses (i.e. cost of goods, shipping, commissions, etc.), is the product making you more money now than before the advertising efforts? The answer – whichever it is – should lead to more questions.
If the answer is 'yes', then the advertising campaign is working – but could it work even better?
If the answer is 'no', your advertising campaign needs some serious attention. Can it be revised to become profitable?
A key metric to pay attention to when evaluating the quality of your advertising choices is your cost-per-click. The more often a click on an advertisement leads to a sale, the lower this figure becomes. A low cost-per-click means a campaign is showing a strong return on your marketing investment. Conversely, a high cost-per-click represents a high number of views that do not convert to sales – an area of your marketing strategy that is ripe for improvement.
For your low cost-per-click campaigns, you don't have to do much:
Be selective about how and when you run these promotions by taking into account your inventory and the timing of consumer demand (sleds will sell better in February than July).
Consider increasing your bid threshold to increase visibility.
Extract successful keyword data and apply it to lower-performing campaigns.
For high cost-per-click offenders, there are several considerations to make and lessons to learn:
Dig deeper into your keyword data. Odds are, these campaigns have one or more keywords that are enough to pique customer curiosity, but do not match their purchasing intent.
Reevaluate your listing. If your keywords are strong, there may be something about your listing that is turning away potential buyers; it could be anything from poor picture choices, a high price, confusing description, or a lack of positive feedback.
Evaluate your cost-per-click bid thresholds. Your cost-per-click bid amount may be set higher than it needs to be.
Sponsored Ads are a great way to market your product on Amazon, but they are not your only option.
Coupons Codes
The other major Amazon marketing tool at your disposal is the creation of promotional codes that allow customers to purchase your product(s) at a discount. As with sponsored ads, you have a few different strategies to choose from when it comes to taking advantage of Amazon's coupon code system:
Single Use Promotional Codes
One common strategy is to create a specified number of unique promotional codes that you can then distribute as you see fit.
This can be used to achieve several goals:
Generate reviews for a new product or listing by getting free or discounted products into the hands of specific customers (just be sure to conform with Amazon's customer product review policies).
Reward customers with discounted or free products to build brand loyalty and customer satisfaction. We at SellerCloud have used promotional codes in this manner to distribute promotional items to our clients.
Attract new customers through social media campaigns or promotional giveaways.
This is a very hands-on approach to offering discounts, but it is also one of the safest. Once the coupon codes are used once, they cannot be redeemed again. This means if one of the codes is shared online or is posted in some other public forum, users won't empty out your inventory en masse.
Similarly, while Amazon offers sellers the option to limit promotional redemptions by quantity, customer, or order, users have reported instances where discounts were applied in ways they did not expect. If you do not want customers to apply a discount on more than a single purchase of a single product, single use claim codes seem to be the most fail-safe way to do so.
Ultimately, single use codes – however you choose to use them – are the best way to put specific discounts into the hands of specific customers in specific ways.
Other Limited Use Coupon Codes
Amazon's advertising platform allows you to use coupons in more traditional ways as well. You can create coupons that are limited by factors such as quantity of items, time, or budget.
If done correctly, you can tailor the start and end of a coupon-based promotion so that you only offer a discount that you can afford. If either the sale expiration date is reached or the total amount discounted (plus the $0.60 per coupon Amazon fee) crosses your provided threshold, the coupon is removed. You can design coupon promotions for individual products or across your brand (there is a 50 ASIN limit per coupon).
Be advised: if you aren't vigilant with the terms and conditions of how your coupons are created, you may find yourself paying a steep price in lost revenue and emptied inventories. As with any discount promotion, be sure to carefully craft limitations on your coupon codes to ensure you do not give away more profit or product than your bottom line can tolerate! After all, the whole goal of a marketing campaign is to make you money.
That being said, offering widely available coupon-based discounts can be very attractive to customers trying to choose between your product and a rival's. Amazon surfaces these coupon codes on your item page, on various deal-focused pages on their site, and (if you choose) as a targeted discount for specific audiences. Hence, a coupon promotion may be another valuable way to get your product in front of more customers looking to buy what you're selling.
The psychology is no different from your weekly grocery store circular or Black Friday sales: people will be more interested in buying something if they feel that they are getting a good deal and that the deal may not last. That fear of missing out (FOMO) may be enough to transform a prospective customer into a paying customer and ultimately into a repeat customer.
Just as with Sponsored Ads, promotional code campaigns must be assessed for their overall value to your bottom line. Thankfully, SellerCloud is able to integrate the data from your promotional code transactions directly into profit reports as well as individual order records. This makes it easy to surface metrics like the total discount cost per SKU and orders per promotion. This data can then be used to weigh the overall effectiveness of your coupon-based marketing efforts in similar ways to how you would evaluate a Sponsored Ad campaign.
No matter which Amazon Advertising opportunities you opt to take, be prepared for competition. Amazon has made both its seller platform and advertising tools very user-friendly. This low barrier to entry means everything about your product marketing – from the item listings to your market research – needs to stand up to the pressure of other sellers jockeying for your customers. Your best bet is to be both strategic and targeted in how you use Amazon Advertising as a tool to convert sales.