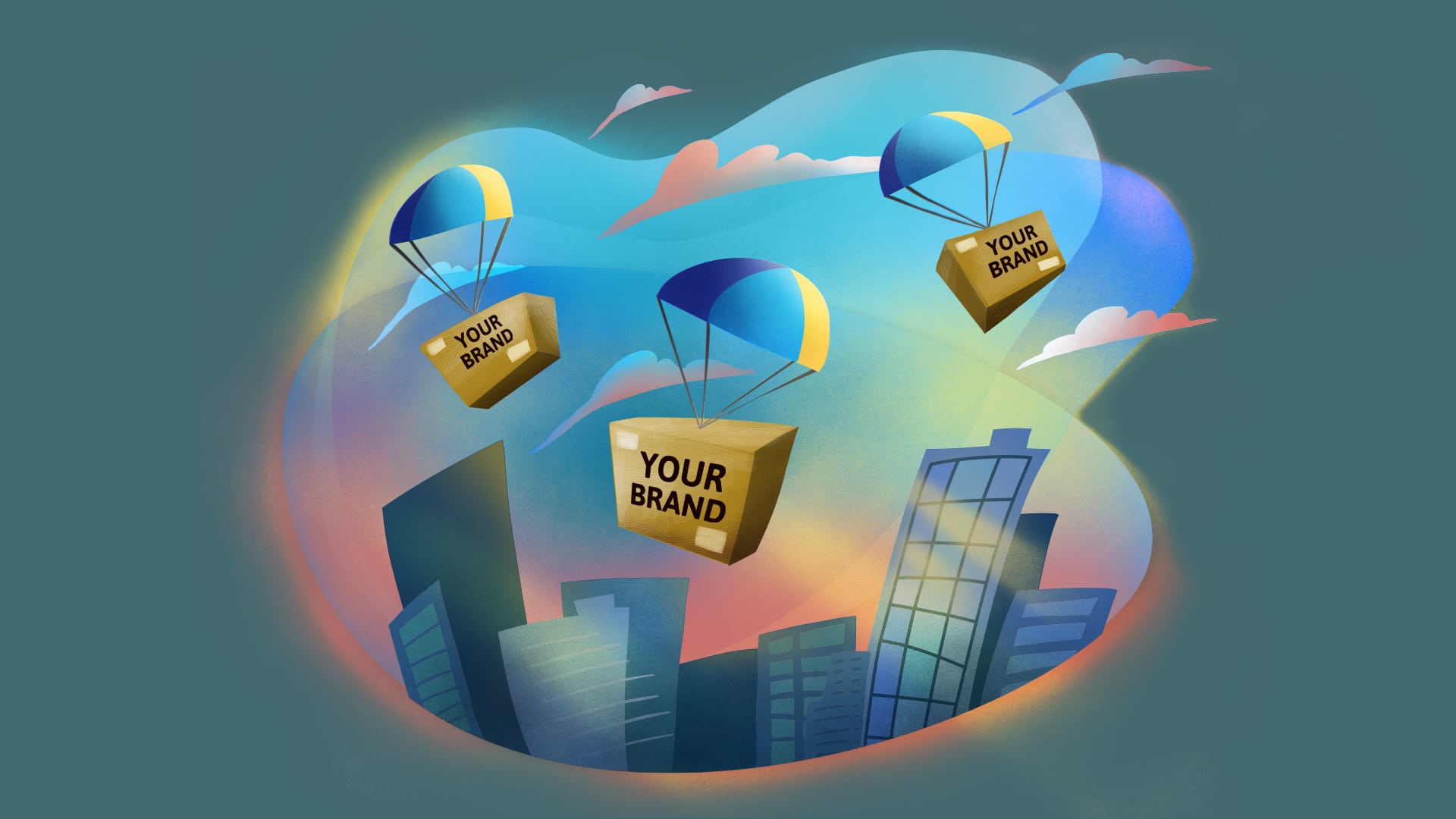 In late 2017, Amazon surpassed Google in product searches. The trend has continued as more consumers continue to choose Amazon as their home base when beginning an online shopping experience (44% of shoppers did in 2018).
That said, you'd be foolish to think Google was going to concede defeat. Sure, 44% is an impressive figure, but that means 56% of shoppers start their shopping searches elsewhere. Lest we forget, Google remains the most dominant search engine on the planet and also has an entire roster of other properties and technologies (like the Android mobile platform, Google Chrome, and Google Assistant) that consumers could potentially turn to when preparing to make a purchase.
Recently, Google has revamped many of their Google Shopping Actions platforms in an attempt to change the game for both consumers and online retailers looking for Amazon alternatives.
One of the most promising of these features is Google Express: a shopping platform that centers on direct-to-consumer sales and eliminates pay-per-click (PPC) advertising fees. While still relatively new, our users have shown interest in Google Express as a viable channel for increasing customer loyalty and promoting repeat orders.
If your ecommerce business is not on the Google Shopping Actions bandwagon yet, it should be. It's easier to get started than you may think – SellerCloud already features full integration with each of these Shopping Actions seller features.
Google's Game Plan for a Different Kind of Ecommerce Marketplace
In 2017 and 2018, while Google was losing both its title as the champion of product searches and an antitrust lawsuit over its skewed shopping search results, Amazon was busy prepping its re-branded Amazon Advertising platform.
Launched in 2018, this pay-per-click (PPC) marketing suite consolidated Amazon's marketing options into a more streamlined way for Amazon sellers, large and small, to target Amazon's millions of prospective buyers and drive conversions.
Amazon Advertising campaigns have the potential to be more affordable and cost-effective than their Google AdWords counterparts because they are more successful at targeting specific consumers – specifically ones showing strong purchasing intent for your product. This means less of your advertising dollars are wasted on fruitless clicks.
What's more, SellerCloud makes things even easier by allowing sellers to import their Amazon Advertising reports to track and assess the costs associated with their Amazon Advertising efforts. This is especially important given the fact that tracking ROI on PPC campaigns can be more challenging than pay-per-sale advertising campaigns.
Of course, selling on Amazon does have its caveats. Amazon maintains a strong focus on keeping both buyers and sellers constrained within its own ecosystem and ground rules. Product searches, transactions, and communications are all handled under the guidelines and watchful eye of 'Big A'.
The successes, affordability, and other benefits of Amazon Advertising are undeniable, but Amazon's self-contained marketing and business models have given Google the opportunity to present an alluring alternative.
With Google Shopping Actions, Google has gone in the opposite direction of its chief competitor. Unlike Amazon, Google has created a shopping experience that isn't afraid to allow retailers to connect and conduct business directly with customers.
When customers search for a product on Google Express, results are propagated from a list of vetted brands and retailers. These retailers include big names like Target, Costco, and Walgreens as well as smaller, independent ecommerce sellers that meet specific criteria of quality and reliability.
Like Amazon, Google Express shoppers can purchase a cart's worth of merchandise from a variety of different sellers and checkout in one, consolidated step. Customers get other ease-of-use benefits like stored purchasing credentials and one-click reordering. Shipping is either free or free once a minimum total has been reached (this threshold is handled on a per-retailer basis).
After checkout, Google Express hands the transactions (including pertinent customer information) over to the retailers to complete. Sellers pack and ship their inventory directly to customers.
On the surface, these differences between Google Express and Amazon may not seem exceptional. In reality, taking advantage of the differences can mean a lot for the profitability and diversification of your business.
Google Express is an All-Star Opportunity for Your Brand
The Google Express model offers several key advantages over its chief competitors:
Pay-per-sale advertising removes the guesswork that comes with pay-per-click. Google Shopping Actions have moved away from the pay-per-click advertising model and have instead opted to charge sellers only for successful sales derived from an advertisement or paid placement. This means sellers pay no up-front costs to start an ad campaign nor do they pay fees for fruitless ad clicks. Google Express only charges fees based on actual sales conversions.
Your brand is not competing with the marketplace for attention. When you sell something through Fulfillment by Amazon (FBA), your product arrives in a box emblazoned with Amazon branding. This creates the impression that customers are buying things from Amazon, not you.
Conversely, with Google Express, you are free to ship your merchandise in your own packaging (Google is not in the fulfillment business). This helps build a connection between the customer and your brand and your products – not a middleman.
Your inventory is not competing with a flood of overseas sellers. Large marketplaces like Amazon and eBay have increasingly allowed foreign retailers to market their goods directly to American customers. When these inexpensive goods sell, they tend to drive down marketplace prices. These goods can also increase customer frustration with the marketplace as a whole when customers are forced to wait weeks or months for their orders to arrive (and/or face prohibitively expensive return shipping costs should something go wrong).
So far, Google Express has remained very strict about who can sell and what is being sold through their platform. This improves the overall shopping experience for Google Express customers and keeps sellers from having to resort to paper-thin profit margins in order to compete. Merchants may even find that certain products that weren't cost-effective to market and sell in a competitive marketplace environment like Amazon or eBay could actually thrive with a Google Express listing.
There is no barrier to forging customer relationships. Amazon really does not want customers and sellers interacting outside of the marketplace. This on-the-record approach helps protect customers when there are problems with their transactions, but it also ensures Amazon's tight grip on the seller's access to the customer. The last thing Amazon wants is you creating a direct link to a customer that funnels future sales off of their marketplace (and fees out of the Amazon coffers).
Google Express is exactly the opposite. Throughout the entire purchasing experience – listing through shipment – customers are made keenly aware of the retailer handling their purchase. Sure, Google offers its Google Purchase Protection to help promote consumer confidence, but in a Google Express sale, Google is the matchmaker, not the chaperone. You, the seller, are responsible for shepherding the transaction through fulfillment. Do it well, and you may see an uptick in customers seeking out your brand in the future thanks to the fact that Google Shopping Actions makes it simple for buyers to reorder from you with a single click or even a simple voice command.
Google Shopping Actions has a wider variety of consumer entry points than Amazon does. Google Express is folded into the broader and farther-reaching Google Shopping Actions ecosystem which means there are more direct and indirect ways for a shopper to come across a listing. Customers searching for specific items or brands can arrive at your listings by way of any number of inroads including organic searches and spoken requests to a Google virtual assistant. Google Shopping Actions – and in turn Google Express – empowers customers to find the right matches for the products they are searching for rather than forcing them to play within the limitations of other marketplaces.
Whether you sell through multiple channels or typically stay confined to one, positioning your ecommerce business to take advantage of Google Express and the rest of the Google Shopping Actions features can lead to fresh opportunities for exposure and growth.
Keeping an Eye on Next Season
In its first year, Google Express is attracting plenty of fans, but the real test will be Q4 2019. Amazon will likely continue its dominance through the holiday season, but as more consumers and retailers gain awareness of and satisfaction with the Google Express experience, it will be harder to deny its value.
Thankfully, as a seller you aren't forced to pick the winner. The low barrier to entry makes Google Express and the rest of the Google Shopping Actions package an attractive, low-risk opportunity to branch out from a reliance on more domineering marketplaces and start building your own first party sales.
As always, SellerCloud is here to help! Contact us to see how you can leverage SellerCloud's inventory management system and ecommerce integrations to make Google Express a profitable part of your game plan.