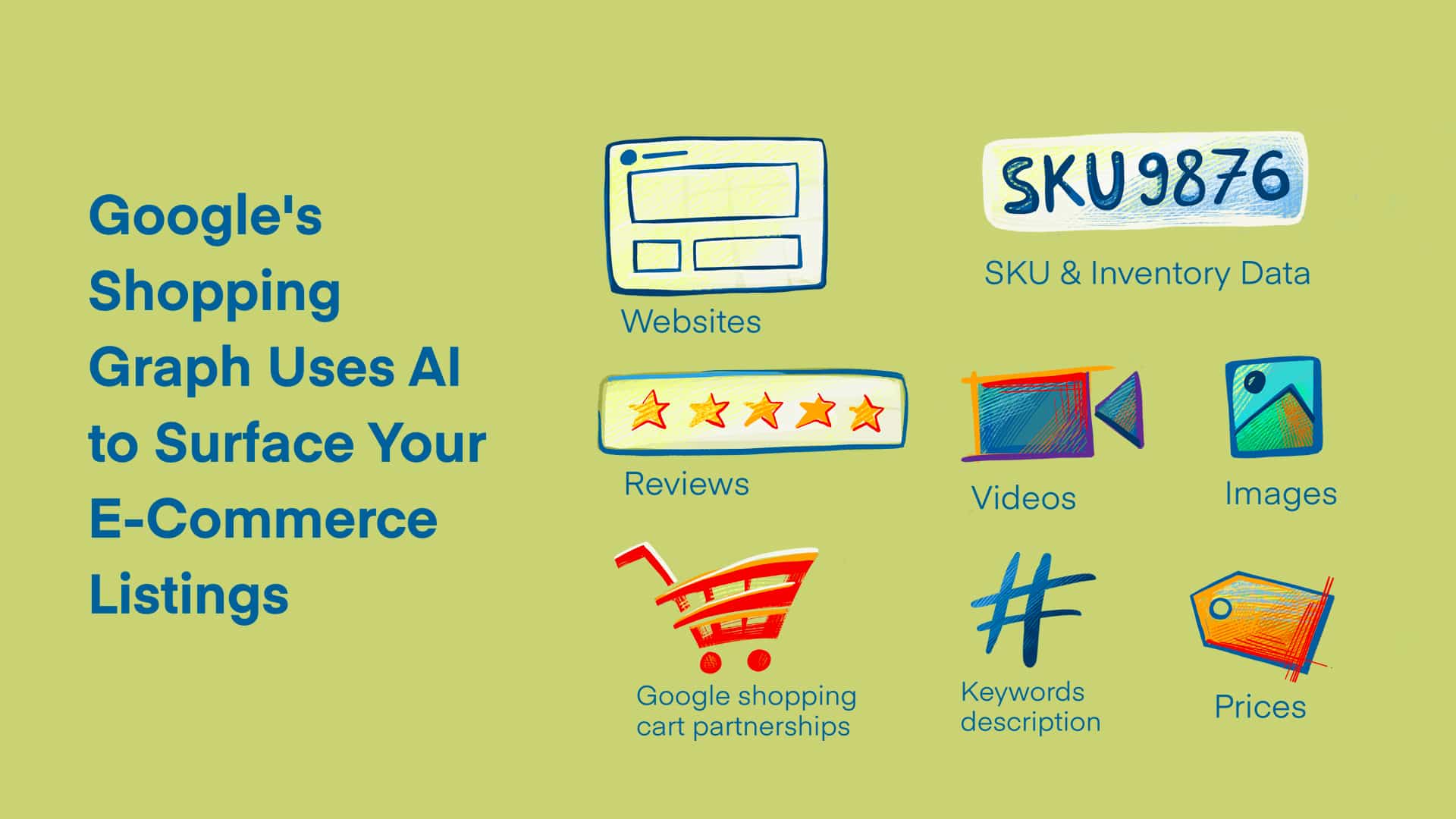 Google may not be the first name that comes to mind when you think of online sales, but the tech giant continues its push to become the ultimate e-commerce middleman. The announcement of Google Shopping Graph, Google's new AI-driven product discovery engine, will further enhance that role.
Shopping Graph follows the successful 2020 rollout of Google's commission-free Buy on Google program. This initiative, built on partnerships with third-party service providers like Shopify and PayPal, has allowed e-commerce sellers of all sizes to gain exposure with shoppers who initiate their buying journeys on the search engine.
That said, Google still has a long way to go. According to an August 2020 survey, the majority of all e-commerce searches still begin on Amazon. However, Google continues to be a go-to tool for online comparison shoppers – a growing trend throughout the pandemic and beyond. Shopping Graph is Google's latest effort to be the most powerful non-marketplace e-commerce destination on the web.
How Google Shopping Graph Works
Announced at 2021's Google I/O Event, Shopping Graph is Google's attempt to (in their words) "democratize e-commerce." A bold claim, but one that may be closer to a reality than a dream.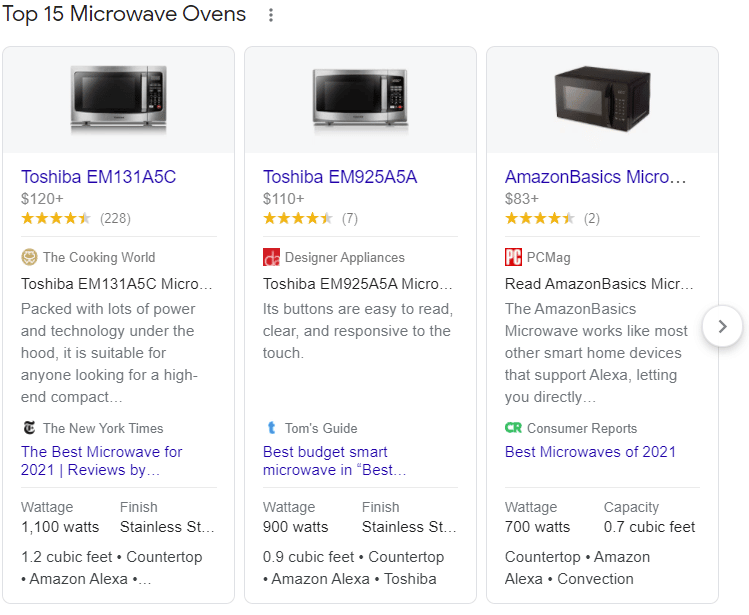 When a user searches for a product, the Shopping Graph results box pulls together a selection of relevant products from across marketplace listings and brand websites. A series of helpful metrics are provided for each product.
Some of the most common data points surfaced in Shopping Graph results include:
Websites
Prices
Reviews
Videos
Images
SKUs
Inventory data
Unlike Google Ads, which require sellers to pay for exposure, Shopping Graph surfaces products based on Google's own search algorithms. Google is explicit that these results are not paid advertisements. Clicking on the "About this result" link takes users to an info box stating:
"This is info that Google gathered about products available to buy. This is a search result, not an ad. Only ads are paid, and they'll always be labeled with 'Sponsored' or 'Ad.'"
Ultimately, the aim of Shopping Graph is to provide shoppers with products most likely to match their shopping intent, while also providing the most relevant information they would need to make a purchasing decision. In theory, the fact that these results are not the result of any form of paid advertising should lead to increased consumer trust in them.
Complete and Accurate Product Data is the Key to Getting Featured in Shopping Graphs
For E-commerce sellers, there is likely to be a tremendous value in landing featured spots in Google Shopping Graph results. Essentially, the program is providing free advertising tailored directly to customers with purchasing intent.
So how do you get your listings to appear in Google Shopping Graphs?
The key is making sure Google has access to as much information about your products as possible. It starts with high-quality listings.
Once you have optimized your product catalog entries, the next step is making sure that Google knows what you're selling.
There are two main ways you can help surface your listings so that Shopping Graphs are more likely to pick them up:
Google Merchant Center Product Properties – If you are already using Buy on Google (and you should be!), your Merchant Center product properties pages are filled with the relevant details Google Shopping Graphs are looking for. This product data should be kept up to date and as complete as possible. Sellercloud's catalog features include tools to make this process simple.
Google's Shopping Cart Partnerships – Alongside the Shopping Graph announcement, Google spotlighted an expansion of their existing partnership with the popular shopping cart platform Shopify. A few weeks later, a similar partnership was announced with Shopify rival WooCommerce. Google is committed to leveraging these relationships (and others like them) to help bolster their own e-commerce value.

These partnerships mean that with just a few clicks, sellers' complete catalogs can be integrated into the Google e-commerce ecosystem – including Shopping Graph. For Sellercloud users already taking advantage of our Shopify or WooCommerce integrations, this is an excellent option.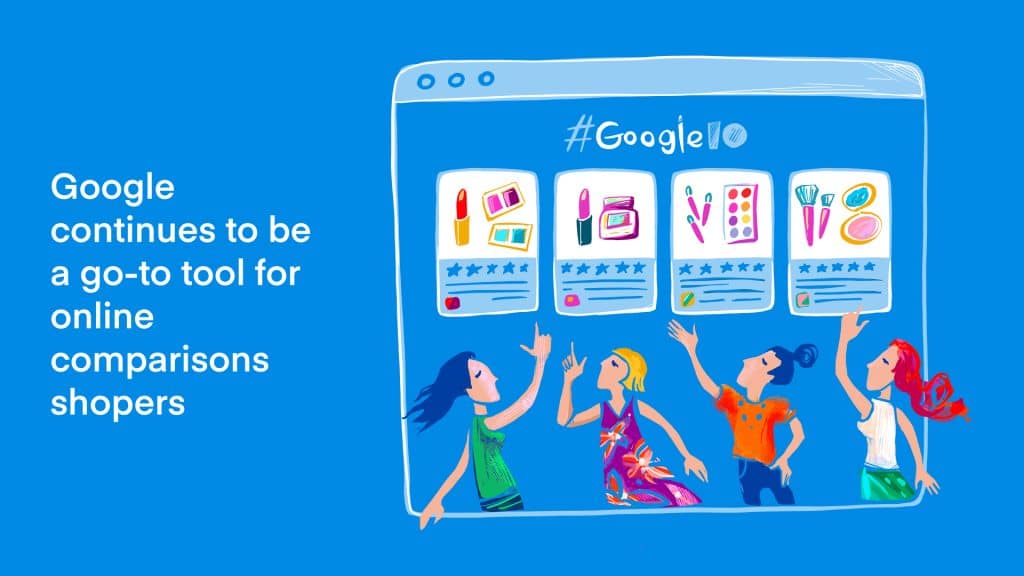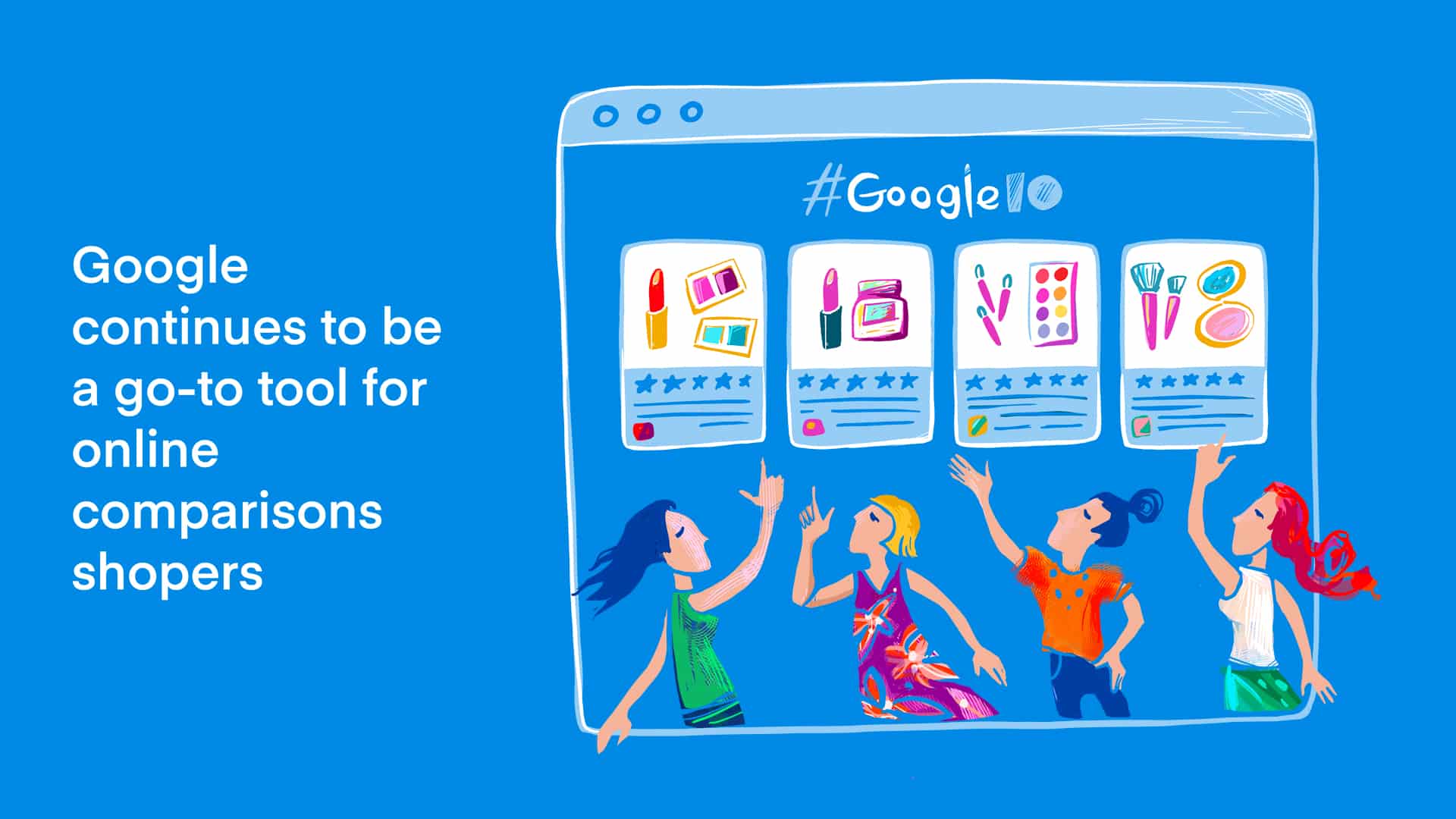 All told, getting the most out of Google Shopping Graph essentially boils down to search engine optimization (SEO) for e-commerce. You want to position your product listings and brand so that Google's algorithms and AI tools can properly find and understand them. Should the stars align, you boost your brand profile and attract customers.
Despite Amazon's dominance, online shoppers are showing increased comfort in branching out beyond singular marketplaces. Google has been an essential vehicle in connecting shoppers to the products, deals, brands, and marketplaces that have what they are looking for. This has been made evident in the record boosts in SEO visibility for a number of marketplaces and brands over the past year. The emergence of Shopping Graph should only serve to continue this trend.
This evolution of customer online-shopping habits, alongside Google's own commitment to improving e-commerce searches, points to another critical conclusion – an omnichannel e-commerce presence matters now more than ever.
When you diversify your online visibility across multiple channels, you increase the odds that a customer can find your products, while also increasing the likelihood that your listings will get picked up by search algorithms like Google Shopping Graph. Simply put, the higher your web exposure, the more customers you will reach.
Sellercloud's omnichannel growth platform provides you with the tools you need to not only create an optimized e-commerce catalog, but to also list products across multiple channels from a single, convenient interface. Our end-to-end order management helps to ensure efficient inventory management, reliable fulfillment, and satisfied customers – key Shopping Graph metrics.
For more on how Sellercloud can help you grow your e-commerce brand into an omnichannel business, contact us directly for a free demo and consultation.