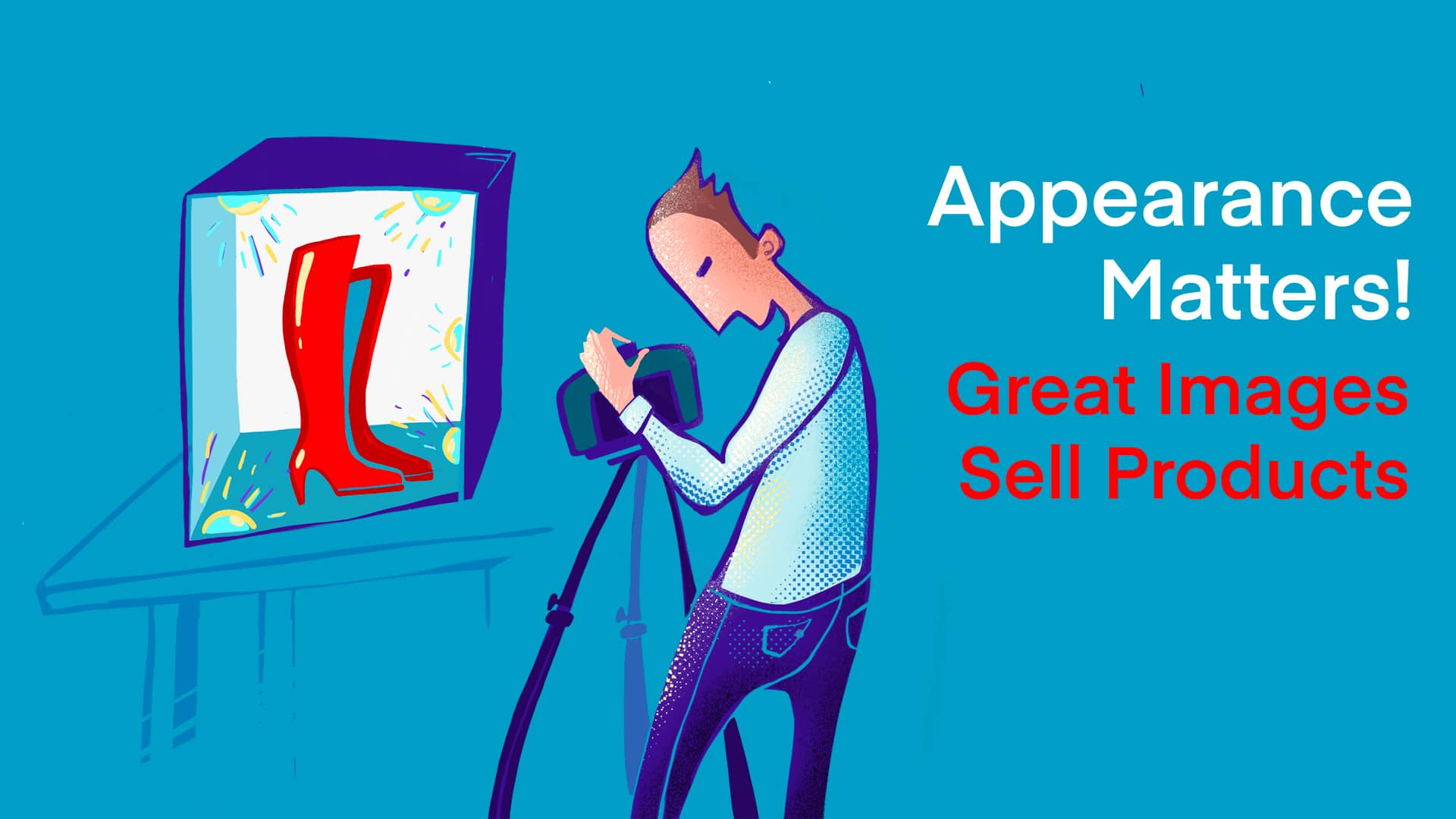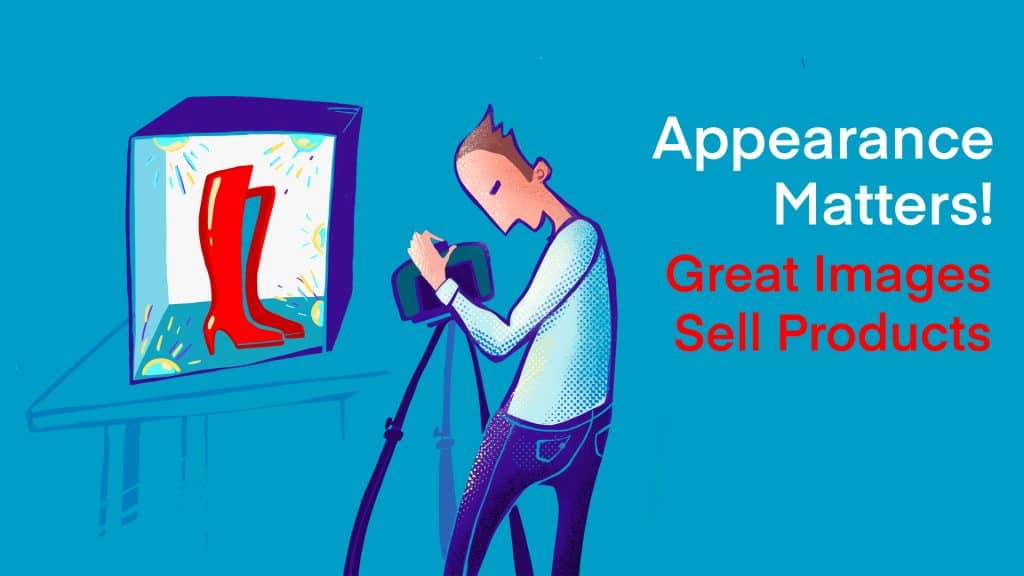 One of the defining benefits of social media is its ability to quickly and easily share content between users. As an e-commerce business, it is becoming increasingly convenient to use social networks to share your product listings with the world.
This means both customers and those interested in your brand can serve as free marketing for your products – sharing and reposting your listings for family, friends, and followers that otherwise may never have seen your merchandise.
Many social media networks have capitalized on this and have created dedicated e-commerce integrations into their sites and apps. The specifics of these integrations vary by channel, but at their cores, they make it possible for users to make purchases directly from social media posts and/or the storefronts of e-commerce accounts.
While there are different ways of taking advantage of social media as a selling tool, the combination of Shopify and Sellercloud make it easy to bring your business into social network ecosystems without having to overhaul your catalog or inventory management workflows.
That said, just posting your entire catalog on Pinterest or creating a Facebook Shop is not going to fuel a frenzy of new orders. There are some strategic adjustments you need to make to your listings – particularly to the images you choose – to ensure that they maximize their social potential.
Create Listing Images with Social Media in Mind
First and foremost, appearance matters. Your listing images need to be clear, direct, and appealing. However, there are other steps to take to get the most out of your listing pictures. 
Some key considerations when optimizing your product images include:
Composition – Ideally you want to have multiple images for each of your listings. This gives you (or others) the flexibility to select the optimal visual depending on where and how your listing is being shared.
To start with, you need a clear, uncluttered image of your project without any background or distracting flourishes. These are typically ideal title images and can also double as effective thumbnails. From there, be sure to include images of your product both in use and in a variety of settings. This gives customers context while also increasing the odds that your listing will surface in certain types of image-based searches (more on these later).
File name – While most people viewing your listings will never see (or care about) the names you give your image files, search algorithms will. Be sure to include descriptive names (with dashes instead of spaces) of what is depicted in each listing image you use.
Some sites also allow you to add "alt tags" to your images. These descriptions are what search engines and screen readers use to understand what an image is. The more precise information you attach to your images, the better the odds are that they will be surfaced for users – and surfaced in relevant contexts. People can't share (or purchase) what they can't find.
Size – The larger and higher resolution the image, the longer it will take to load. The smaller and lower resolution the image, the fuzzier and less appealing it is to a prospective customer. You want to be sure your images are large enough to be seen clearly, but not so large that they fail to load before someone scrolls past them. Most sites and marketplaces have strict limits on image dimensions and sizes, but others (like your own storefront) may not.
If your images are going to be resized (either by you or a third-party platform), be sure the product is still a clear and prominent focal point once it's in its final form. This is especially true for thumbnails.
For more image optimization tips, check out this guide from SEO expert Neil Patel.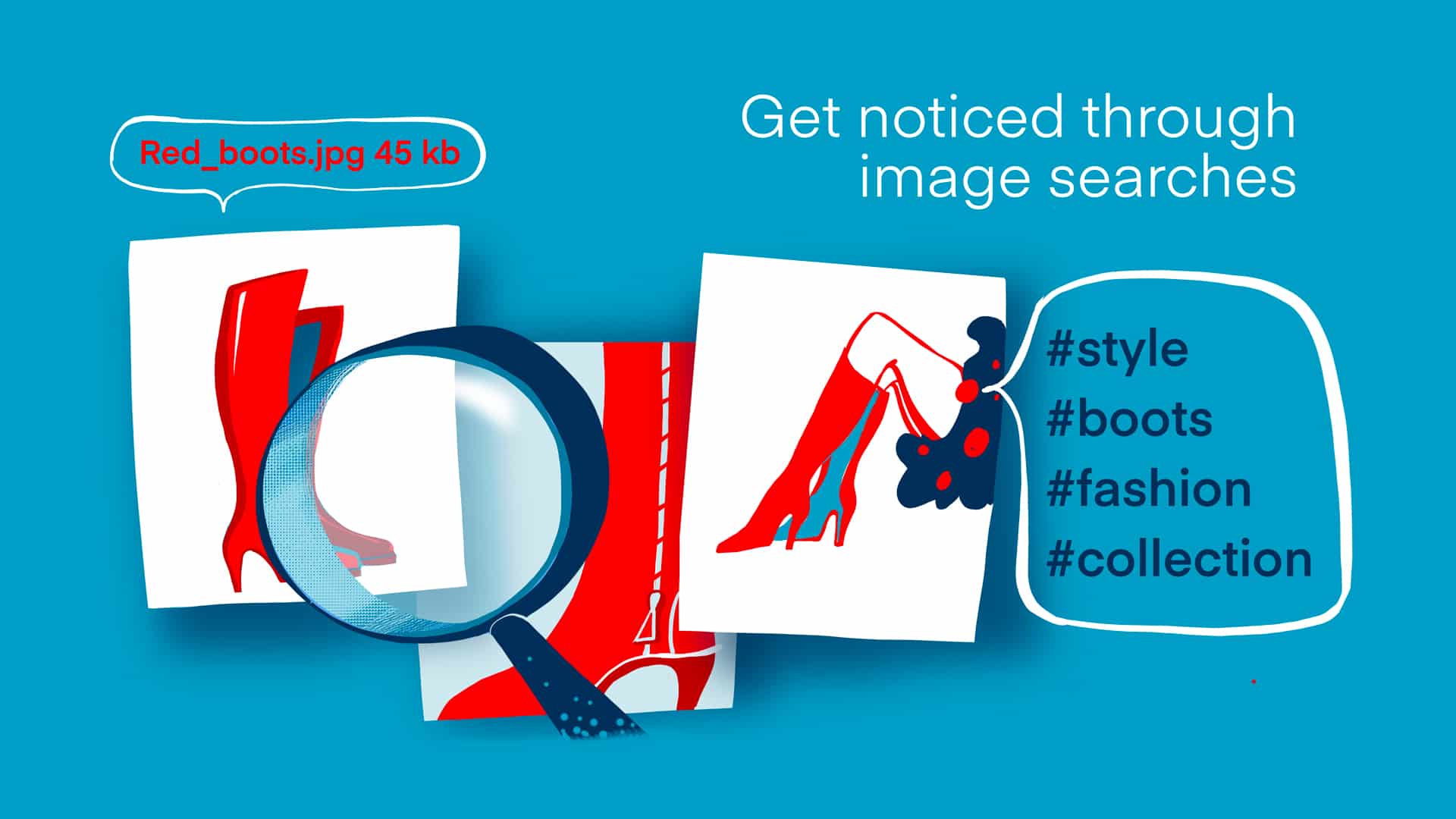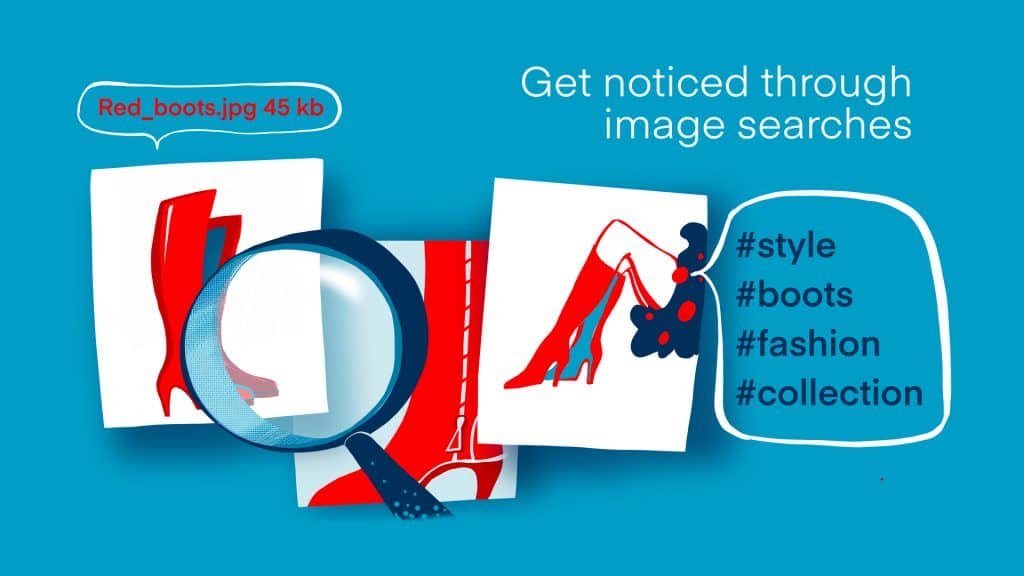 Capitalize on Image Searching Functionality
Passing the eye test is not the only consideration you need to account for when creating and selecting your listing images. You also need to account for a growing trend: image search.
Most major search engines have offered image searching capabilities for quite a while. Getting your listing images to rank and appear in these results comes down to how well they satisfy ever-evolving algorithms that consider things like image file names, hosting pages, resolutions, sizes, and colors.
Taken to the next level, applications like Google Lens and Pinterest Lens allow users to use images instead of words to find what they are looking for. Known generically as a reverse image search, this process takes a user-provided image (from a file or smartphone camera) and delivers results that are close matches.
A reverse image search also has value as a shopping tool. Like that pair of shoes? Want to know the name of that toy? Customers can snap a quick photo and generate links to comparable, purchasable items online.
While the concept of image-based shopping is nothing new (marketplaces like eBay, Wayfair, and Amazon have had their own versions for years), it is poised to continue to grow in popularity as the AI technology behind recognizing and scanning images continues to grow in accuracy, and smartphone cameras improve in fidelity. 
Integrations with social media will add an extra layer of practicality. For instance, look at how Pinterest has sought to leverage image-based searching as a core pillar of its e-commerce expansion. Back in 2019, Pinterest took image search to the next level with its "Complete the Look" search functionality. The tool allows users to select or upload an image and immediately generate a list of complementary products that match, not only the main subject of the image, but the surrounding scene as well. Best suited for fashion and home decor, "Complete the Look" functionality created a useful way for users to surface relevant product posts beyond a single item – a sort of visual upselling.
Fast-forward to today: Pinterest is continuing its commitment to leveraging its image-based social network as a driver for e-commerce sales. Now, when users use Pinterest Lens to conduct a reverse image search, the results include a shop tab. This tab populates with relevant seller posts that link directly to the check-out links for in-stock inventory. This simple addition to Pinterest's search results page transforms Pinterest into a de-facto image-based marketplace (complete with a unified shopping cart feature) for sellers who have taken the time to bring their catalogs onto the site.
Pinterest is clearly leading the way when it comes to integrated social network marketing functionality, but it is safe to assume that the other social media players will not be left in the dust.
Again, it all starts with your images. To get the most out of social media marketing and shopping, your product images need to be top priority. It may take time to optimize, but the image-focused work you do now will certainly provide long-term value into the future as you increase your products' exposure.
Streamline Image Based Social Media Sales Opportunities into Your Existing Workflow
Sellercloud integrates with Shopify as a Shopify app, making it simple and convenient to publish and change your listings (including images), process POS transactions, manage inventory, and track every stage of order fulfillment. This partnership brings social media sales into reach for your e-commerce business.
As far as images are concerned, once yours are optimized, Sellercloud allows you to update them in your master catalog and instantly update all of your listings across all of your sales channels – including Shopify. Not only does this save you time, but it maximizes the return on the effort spent on the visual side of your listings. With a few clicks, you can add, remove, replace, or even A/B test listing images.
Social media purchases are a burgeoning frontier of e-commerce that you can't afford to miss out on – especially when social networks continue to make it more convenient to get on board. No matter how social sales continue to evolve, effective product images will remain the most forward-facing elements of your listings – responsible for generating notice, shares, and sales on these platforms. As such, you need to be sure you are purposeful in how you choose, optimize, and manage pictures in your listings.
For more on how Sellercloud can help you wield your catalog to expand and maximize your e-commerce exposure, contact us directly.