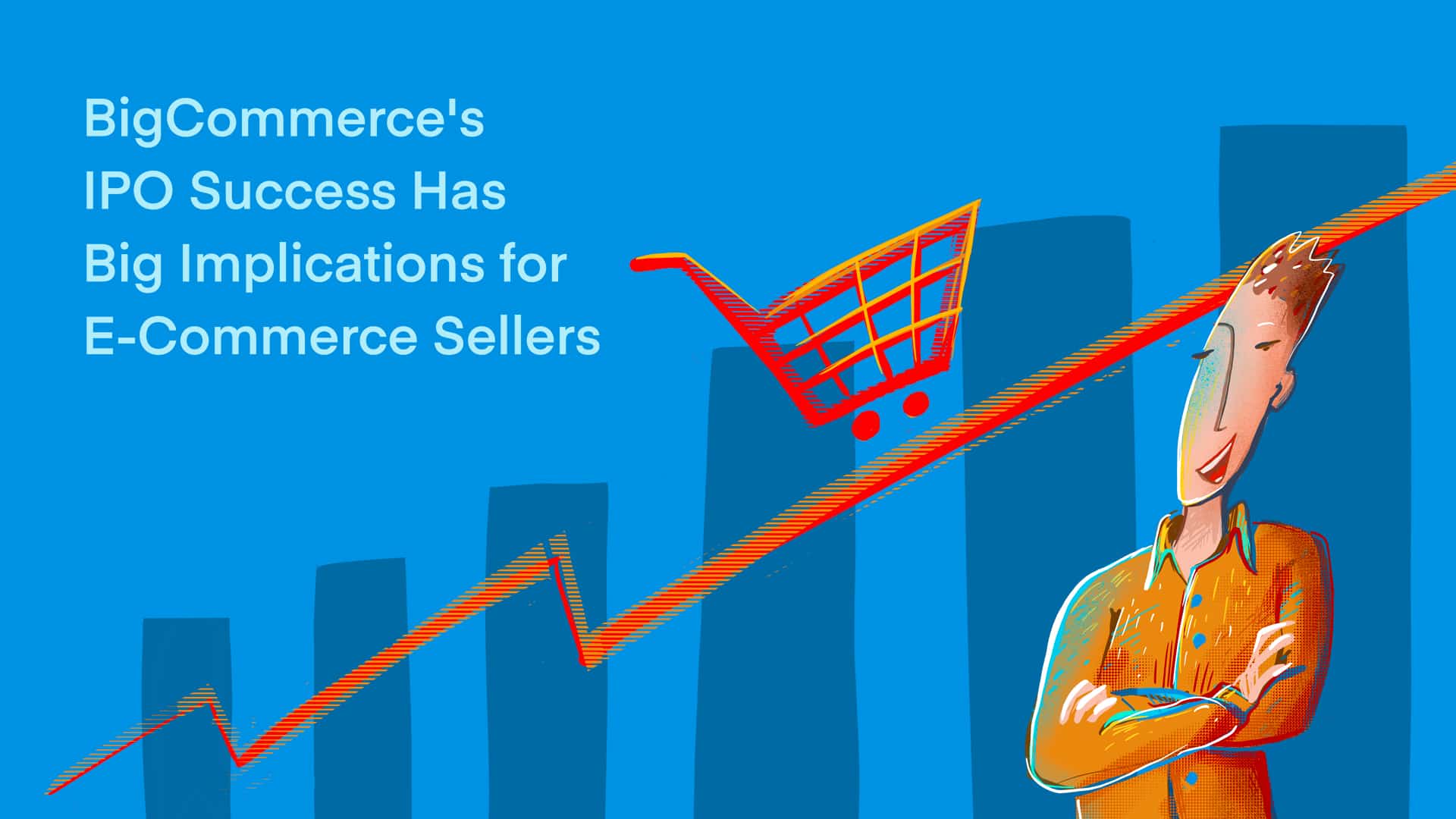 BigCommerce made headlines with its projection-smashing IPO debut on the Nasdaq Stock Market this August. The hosted shopping cart service soared to a valuation nearing $5 billion (well above a $1.5 billion buyout offer made by Intuit a month prior to the public offering). In its second week of trading, BigCommerce was able to hold on to its value, giving investors confidence that the performance was no fluke.
If trends continue, BigCommerce is poised to be one of the biggest IPO winners of the year in what is yet another sign of the incredible growth of the e-commerce industry in 2020.
Of course, as we've warned in the past, stock market success does not necessarily predict the value that a marketplace or software as a service (SaaS) provider can offer to your e-commerce business. These decisions should be based on analyzing your own business's needs, internal reports, and intelligence data. That said, BigCommerce's IPO success, as well as the overall upswing of the e-commerce industry, has important implications worth noting when selecting the right SaaS partners for your growing online sales business.
Competition Between E-Commerce SaaS Providers Benefits E-Commerce Businesses
One of the initial concerns about the BigCommerce IPO was whether or not the company had the ability to go toe-to-toe with chief competitor Shopify. So far this year, Shopify has established lucrative partnerships and integrations with retailers and social media platforms, allowing users to sell just about everywhere online. As many businesses scrambled to establish an e-commerce presence amidst the COVID-19 pandemic, Shopify was able to offer a reliable solution. Without a doubt, through a combination of savvy and opportunity, Shopify has built a healthy lead over its competitors with an astonishing $120 billion market cap.
Both BigCommerce and Shopify offer hosted shopping cart platforms that allow sellers to set up and operate virtual storefronts without the need to obtain and maintain server space. These hosted cart platforms are updated and supported by the providers so that users do not need to possess the technical knowhow to do so. This makes them excellent choices for newcomers to e-commerce as well as established brands and businesses. A subscription to fully-hosted services like these provides robust, secure shopping cart features without the stress of constantly ensuring a web of servers and third-party shopping cart plugins play nicely together.
However, this is where the lesson comes in. BigCommerce didn't experience a 200% stock price jump in its first week of trading because they are going to be the next Shopify. BigCommerce is going to be BigCommerce – which is to say that they will compete by honing in on their own features and marketing strategies to capture their own corner of the shopping cart market.
To start with, reports indicate that BigCommerce is looking to leverage its IPO success to further expand into more global markets, opening up new sales opportunities for subscribers and increasing the overall value of the platform as a reliable worldwide shopping cart option. It is this reinvestment of capital that demonstrates both the vision and staying power of the brand – BigCommerce is not looking to stagnate in its success. 
All told, it is clear that despite Shopify's undeniable success, there is room for alternatives. BigCommerce, themselves, are not shy about this fact – providing a dedicated page contrasting their service against industry-leader Shopify.
Taking a step back to look at the overall e-commerce SaaS landscape, this is where increased attention from the investment community benefits the e-commerce industry. Competition forces software companies to differentiate from each other. These differentiations between SaaS providers are a boon for an e-commerce business looking to optimize its operations and workflows. When it comes to selecting strategic partners – be they shopping carts, shipping providers, logistics supports, repricers, or even marketplaces – increased competition means an increased likelihood of finding the right partners offering the specific features that your company needs at prices that best suit your company's bottom line.
What's more, Sellercloud's ever-growing list of integrations means adding these partners into your existing business structures can be seamless and pain-free.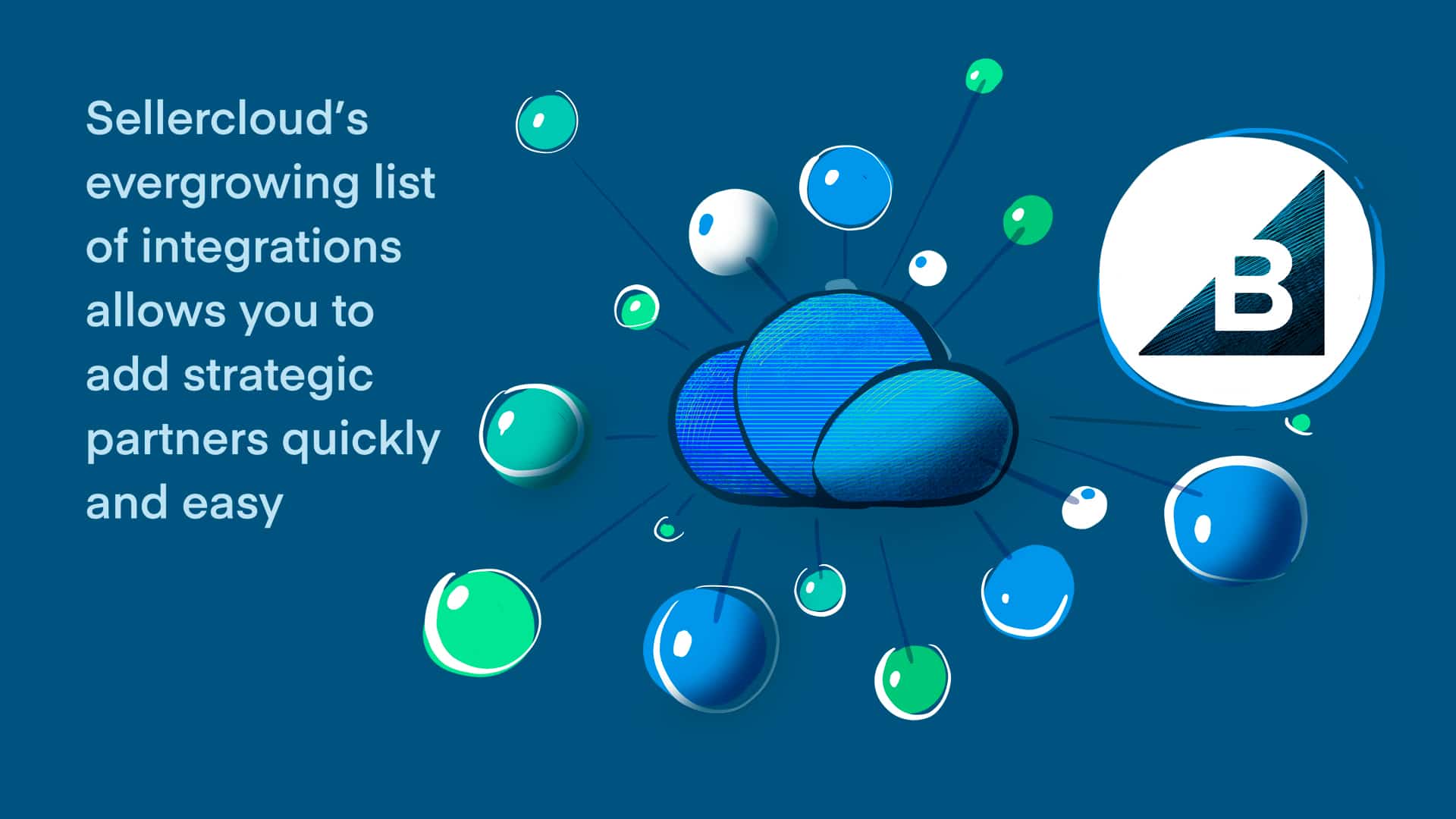 The Rapid Growth of the E-Commerce Sector Will Continue to Spur Innovation
Even if you have long-established workflows and practices, the coming months and years promise new developments and efficiencies that can help you grow even faster. There is no sign that the pandemic-inspired boom of the e-commerce industry will slow, let alone regress. As such, it is important to stay on top of developments like the BigCommerce IPO.
Odds are, if your business has an inefficiency or need, there is a partner out there with an answer. Furthermore, as the e-commerce industry continues its meteoric rise (and sees continued cash infusions from heightened investor interest), there are bound to be new developments and technological innovations to further optimize the online sales experience.
For instance, when South Dakota v. Wayfair Inc. suddenly made all online sales potentially subject to sales tax, TaxJar came to the rescue with a simplified collection and record-keeping solution to keep sellers compliant. When COVID-19 forced brick-and-mortar retailers across the globe to pivot to online sales, marketplaces like eBay and shopping cart platforms like Shopify and BigCommerce created promotions to help onboard newcomers to the world of e-commerce. 
Necessity has always been the mother of invention, and with more online sellers than ever before, there are bound to be more unique needs, as well. The continued trend of investor confidence will help fuel this engine of progress and optimization.
Again, this is why the Sellercloud omnichannel e-commerce growth platform supports over 120 integrations with both large and niche e-commerce partners. We want our users to know that if there is a SaaS product, fulfillment service, or marketplace partner out there that can help their businesses, we are ready to support their implementation plans. Our goal is to supply users with the ability to create and grow a truly omni-channel e-commerce presence with the confidence that they can provide an efficient and compliant end-to-end customer experience. To see how we can help your business achieve these ends, contact us directly for a free demo and consultation.