New Age Electronics integration
Manage all parts of your e-commerce in one powerful platform.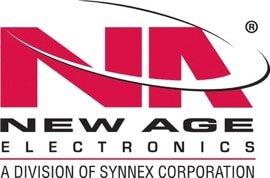 Product updates
Download and update your whole New Age Electronics product catalog into Sellercloud.
Dropship orders
Send orders to New Age Electronics to be shipped directly to the customer.
Order download
Seamlessly import your New Age Electronics orders and keep channels updated with the available inventory.
Inventory and price updates
Schedule inventory and price updates and create inventory rules to prevent overselling.
Tracking updates
Once you ship an order tracking information is sent to the sales channels that you are using.
More sales, less hassle
Improve efficiency and productivity by managing your entire e-commerce operation from a single platform.
Add more channels
Sell on more channels than ever with Sellercloud's long list of integrations.
Start dropshipping with New Age Electronics and Sellercloud
New Age Electronics is a division of Synnex Corporation, a leading wholesale distribution and business process outsourcing company. New Age Electronics operates the product supply segment, distributing consumer electronics, wearables, home automation, and home health products from dozens of majors brands in hundreds of product categories.
Sellercloud's integration with New Age/Synnex enables you to download their full product catalog directly into your Sellercloud catalog, with continuous updates to create new products and update inventory.
Orders are automatically sent to New Age/Synnex for drop shipping. Upon fulfillment, tracking will automatically be pulled to update the order status. Please note: While the basic integration structure remains the same, individual clients may need to customize the product import plugin to meet their specific requirements. Regular customization rates will apply. Please contact Sellercloud Support for more details.
More Vendors Integrations