Zen Cart integration
Sellercloud helps you simplify your e-commerce workflow.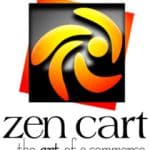 Listing publisher and updates
Easily publish new product listings and update pricing across channels.
Order syncing
Download your Zen Cart orders automatically into Sellercloud.
Product categories
You can import product categories from Zen Cart into your Sellercloud catalog.
Seamless inventory updates
Sellercloud automatically updates your Zen Cart inventory once an order is placed.
Tracking updates
Order tracking information is automatically updated on Zen Cart.
Gain control and flexibility
One comprehensive control panel for all your e-commerce operations.
Scale your business
Reach new customers and grow your business by seamlessly selling on multiple channels.
Track your omnichannel inventory
Automatically sync stock and track your inventory levels across channels.
Know what works for your business
Find out the products that are selling best and respond to demand.
Sell with Zen Cart and Sellercloud
Zen Cart is an open-source shopping cart software that has been powering online stores since 2003. Written in PHP, Zen Cart is fully customizable; the source code can be modified to suit your requirements.
Sellercloud's integration enables you to connect to your web store for all standard operations, like posting products, updating inventory and price, and managing orders. Post new products and sync inventory automatically. Orders download automatically for shipping. Tracking automatically updates on your website.