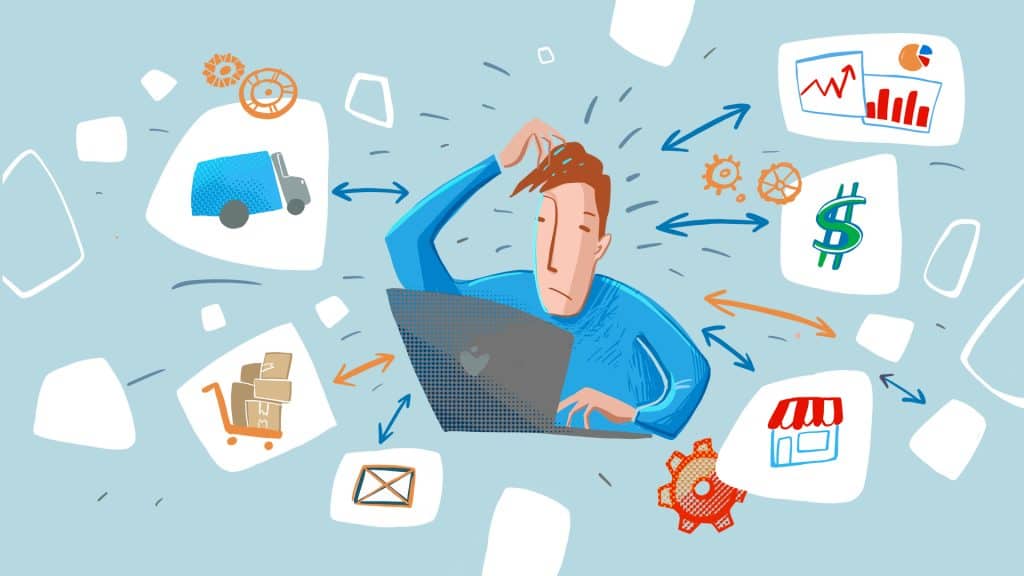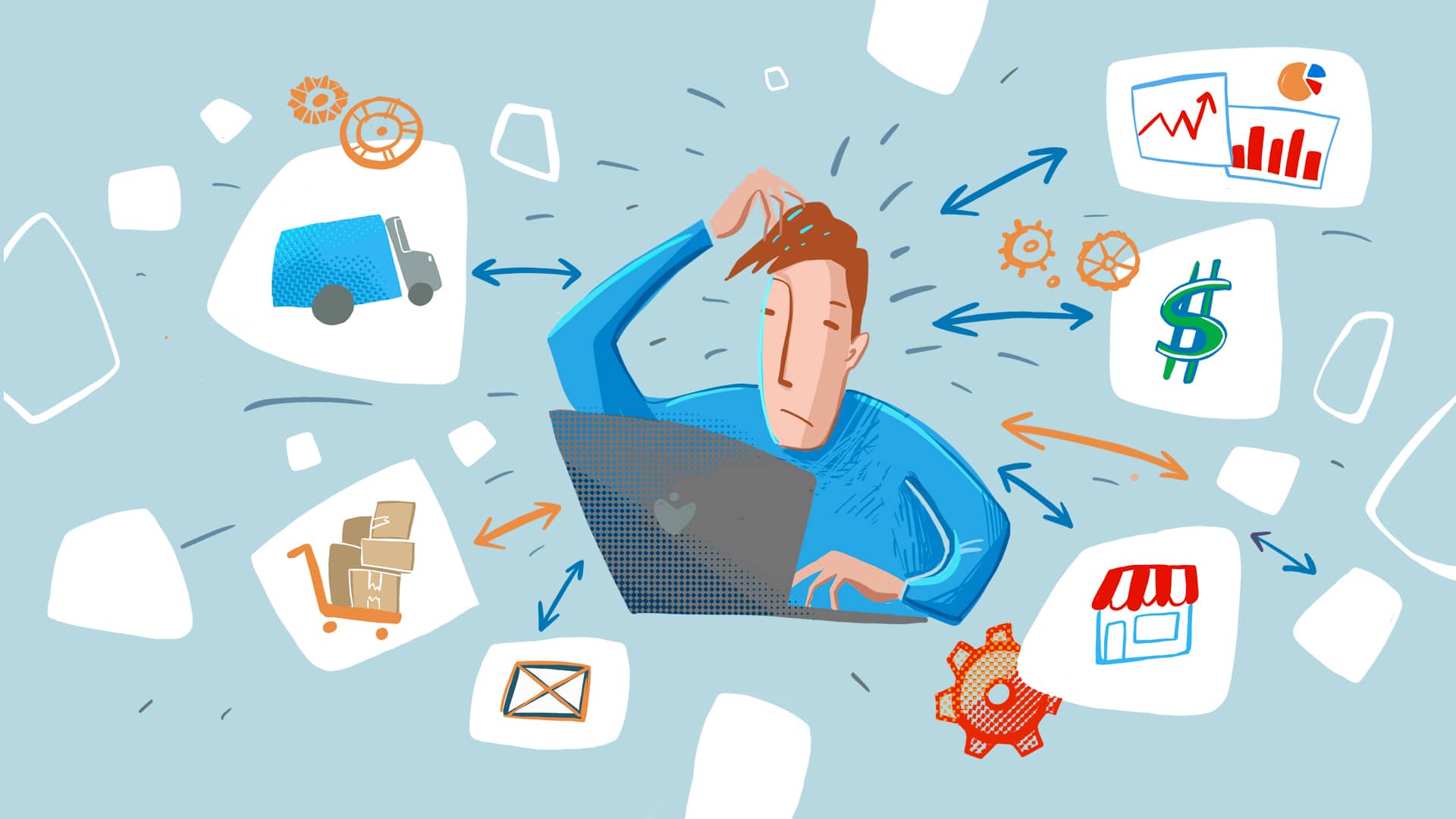 Getting an e-commerce business up and running involves coordinating a host of different workflows and procedures that span various partnerships and services. Success depends on your supply chain, order processing, accounting, communication, shipping, and logistics all being on-point and in sync. Should one of these elements fail, your company, brand, and reputation will suffer.
What makes e-commerce especially challenging compared to a brick-and-mortar operation is that it relies heavily on maintaining a unique harmony between both digital and real world services. This may seem like a delicate dance, but in most cases, you're not going at it alone. When it comes to coordinating electronic transactions and the movement of physical goods, there is no shortage of service providers out there ready to offer their assistance.
That said, whether you are just starting out in e-commerce or going through a period of growth, it doesn't take long to amass an overwhelming number of partners – all with their own logins, interfaces, and costs.
More Partners, More Problems
It happens quickly. You experience some success selling on third-party marketplaces and decide to branch out. You add a shopping cart provider to allow direct sales from your company website. You bring in a piece of accounting software to track your financials. You sign on with a shipping partner to help get your merchandise out to customers more efficiently. Then, business picks up and you need additional warehousing and logistics solutions to keep up with orders.
Before you know it, you've built a business reliant on a host of third-party partners. To keep things running smoothly, you now spend an inordinate amount of time wrangling them all into a patchwork workflow – time you could be spending growing your company. Sound familiar?
To perform their roles (and to maximize the value of these arrangements), each of these partners must be able to interface with each other – ideally without needing you to facilitate it all. It can be a headache being the solitary thread holding everything together. Failing to do so amounts to costly waste – wasted time, wasted effort, and wasted subscription fees.
Expanding into new markets only exacerbates the issue. As soon as an order comes in from outside the U.S. borders, you need partners prepared to deal with the additional regulations, protocols, and costs. Shipping overseas is an entirely different logistical process than domestic delivery. Similarly, your shopping cart partner for domestic sales may not accept certain foreign currencies (or offer favorable conversion rates). Instead of singular partnerships for each area of your e-commerce business, you can easily end up with multiple.
The reality is, there's no way around it – competing in the e-commerce space requires partnerships. The bigger your company gets, the more complex that web of partnerships becomes. Regardless, it is up to you to manage them all.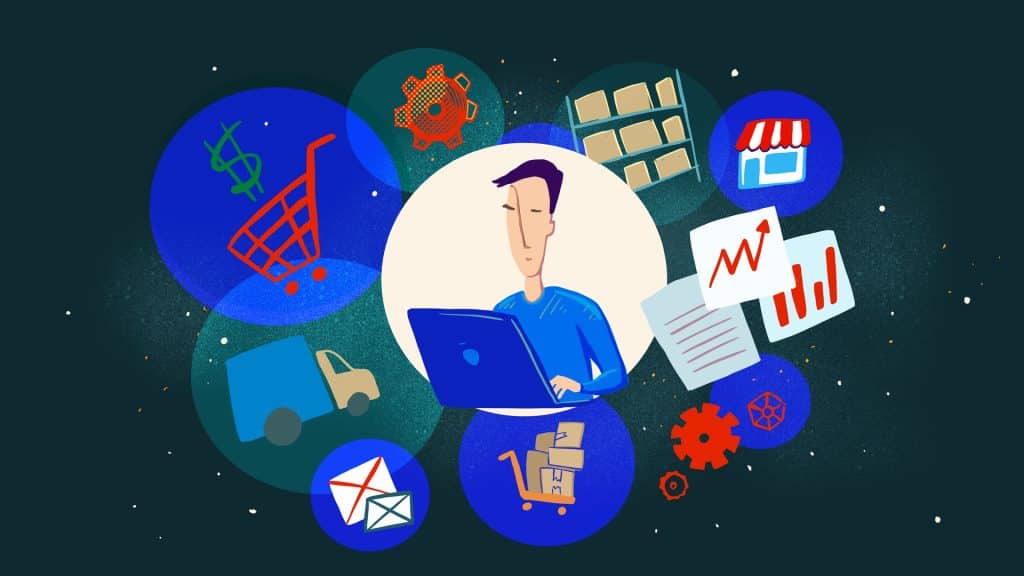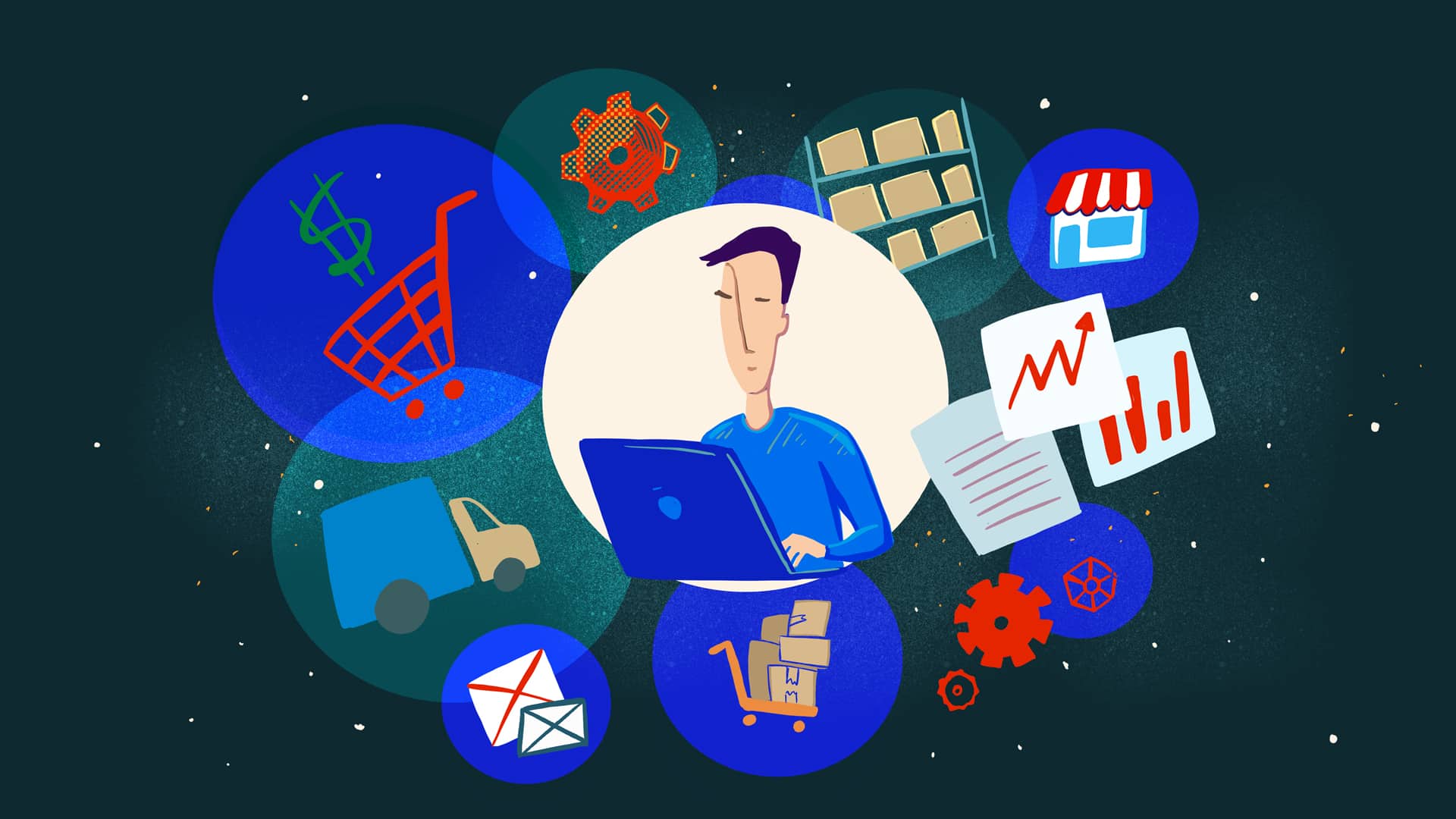 A Centralized E-Commerce Platform Is Essential
No matter how hard you try to condense your stable of e-commerce partners, you can't go at it alone. As a result, you will inevitably need some way to keep everything straight and your lines of communication untangled.
That's where an omni-channel e-commerce platform like Sellercloud comes in. Sellercloud unifies all of your partners and communications into a single, streamlined location. We maintain API and EDI integrations with over 120 different e-commerce partners so that you can manage your inventory and fulfillment processes from one, convenient location. Everything from updating your product catalogs to surfacing key accounting metrics can be handled from within Sellercloud. Warehouse management, monitoring inventory levels, and processing shipments? We help with that, too.
What's more, Sellercloud makes expanding your business with additional partnerships as pain-free as possible. The majority of our existing integrations are turnkey, but for those that require a little extra effort, our robust help site and responsive support team have everything you need to get started with your latest and greatest endeavors. If you need to introduce a new service and the functionality you need isn't already in place, our team is prepared to help build specific features suited specifically to your business's needs.
Contact us directly for a free demo and learn how Sellercloud's omni-channel e-commerce solutions can turn your collection of e-commerce partnerships into a well-oiled selling machine.