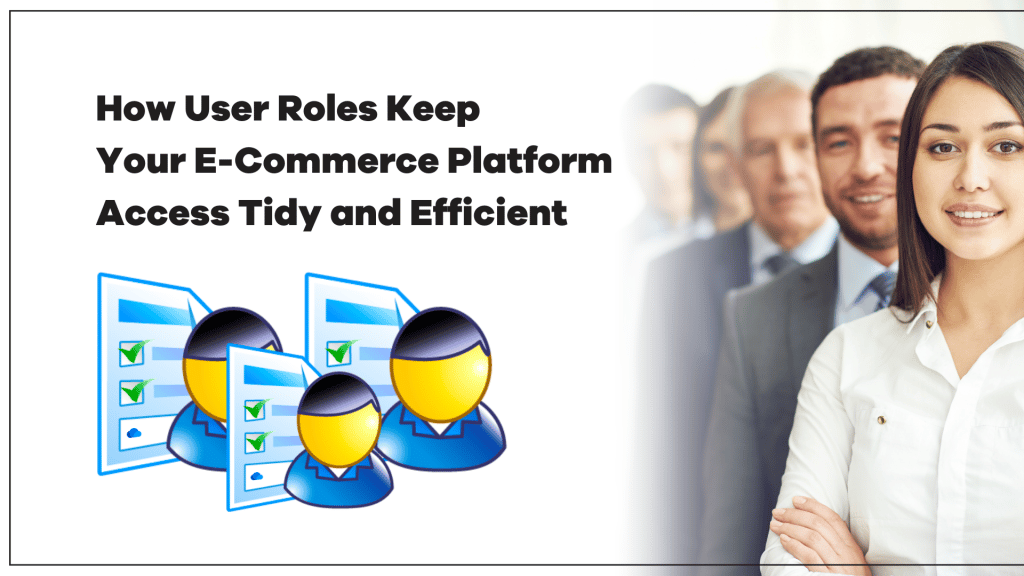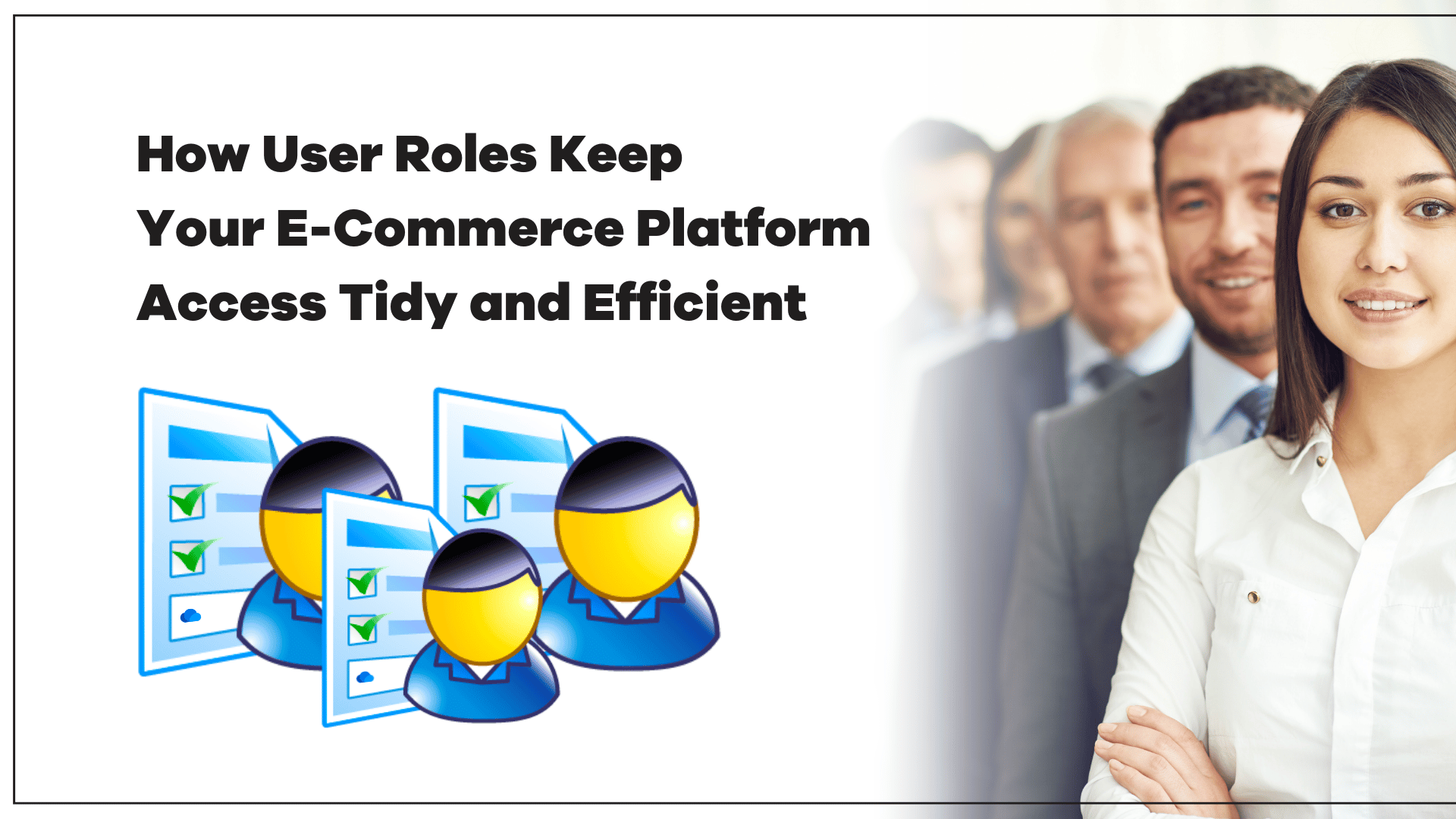 Using a comprehensive e-commerce growth platform like Sellercloud dramatically improves your business's efficiency and profitability. To get the most out of a platform's powers, it needs to be both intuitive and customizable enough that employees are able to engage with it in ways suited to their positions and responsibilities.
Sellercloud's User Roles features give e-commerce businesses the ability to selectively limit access to specific information and platform features on a per-group or per-employee basis.
This functionality matters. Relying on a unified e-commerce platform means that the majority of your company's most critical data, contacts, and third-party integrations are consolidated within a single system. While there may be elements of the platform that would benefit employees in specific roles – like a warehouse team member being able to access information about an order or an executive being able to run profit and loss (P&L) reports – granting full access of your entire platform to your entire staff can be potentially problematic for several reasons.
User Roles Protect Your E-Commerce Business
First and foremost, the security of your business, customers, and partners is paramount. For an e-commerce platform to be a truly all-in-one solution, it must house important and potentially sensitive information relevant to all three of the aforementioned groups. User Roles can ensure that access to this type of information is limited to those groups within your organization that actually need it, and conceal it from those who don't.
This simple step can shield your business and brand against malicious activity from within. Particularly now, as employee turnover remains an ongoing issue across the industry, you want to be sure that your privileged information stays that way. Defining User Roles is crucial to ensure that you are protected against any bad actors that may wish to abuse access to your systems to harm your company, your partners, your vendors, or your customers.
User Roles Tailor Your E-Commerce Platform Functionality to Your Employees' Specific Needs
When you put the right tools in the right people's hands, your e-commerce business can reach new heights of productivity and profitability. However, when that technology is a comprehensive e-commerce family of software and tools, the sheer volume of options and data can overwhelm employees whose roles do not necessitate full access to perform their duties.
Defining User Roles allows you to surface only the most relevant and useful features for particular teams and individuals within your business. Sellercloud allows users defined as Client Admins to add and remove permissions to a number of entities within the platform. 
An entity is defined as any data structure, and its related functionality, that is managed in Sellercloud. Examples of entities include:
Customer orders
Purchase orders
Channel-specific tasks like inbound and outbound shipments
Warehouse inventory transfers
Product types
Picklists
RMA requests
and more…
For each entity, the Client Admin role has the ability to set employee permissions to any combination of the following properties:
View – Users can see entity-related data. This is the lowest level of permission that ensures users can access information they need, but have no ability to add, delete, or modify it in any way.
Edit – Users can make changes to an existing entity member (fields, statuses, etc.). This can be a critical privilege for a number of employee roles including those that need to regularly perform tasks like cycle-counting inventory, updating order statuses, and processing open returns.
Create – Users can create a member of the entity. For example, if a user has Create rights for orders, they can create an order. Create rights at the product level allow users to enter new SKUs and catalog listings. Customer service employees may require Create permissions to open RMAs.
Delete – Users can delete a member of an entity. This privilege is not available for all entities. For example, it is not possible to assign a role that can delete a warehouse.
Advanced Permissions are also available for some entities. These are specific, entity-related tools or actions that a Client Admin may want to enable or restrict for specific employees or groups. Not all entities have Advanced Permissions, but those that do typically involve sensitive features beyond the actions listed above.
Additionally, User Roles and permissions can be tailored to specific companies within your e-commerce business. This means that you can effectively compartmentalize teams or individual employees based upon the brands they are associated with. Likewise, you can assign employees permissions across several (or all) of your companies should their responsibilities transcend a single company within your business. The former could be useful in the case of a marketing team hired to develop a single brand. The latter would be critical for logistics teams that manage your business-wide fulfillment processes.
In each of these cases, Sellercloud's User Roles make sure that employees have access to the elements of your e-commerce platform they need, without the distractions from the elements they do not. This boosts efficiency while also limiting the potential for disruptions caused by accidental meddling or intentional harm.
User Role Templates Make Managing Access Simple
Rather than creating individual User Roles for each individual employee, Sellercloud allows Client Admins to turn any defined set of User Roles into a template. This way, roles can be assigned to current and future employees instantly as part of the onboarding, promotion, or reassignment process.
User role features mirror the convenience and versatility of the entire Sellercloud e-commerce platform. Our focus continues to be on how to empower businesses with flexible and comprehensive tools that boost both their efficiency and their bottom lines. We are dedicated to giving sellers the ability to organize their entire business and streamline their workflows as they scale into new levels of profitability.
Contact us directly for a free demo, and see for yourself what Sellercloud can do to transform your e-commerce business into the best possible version of itself.