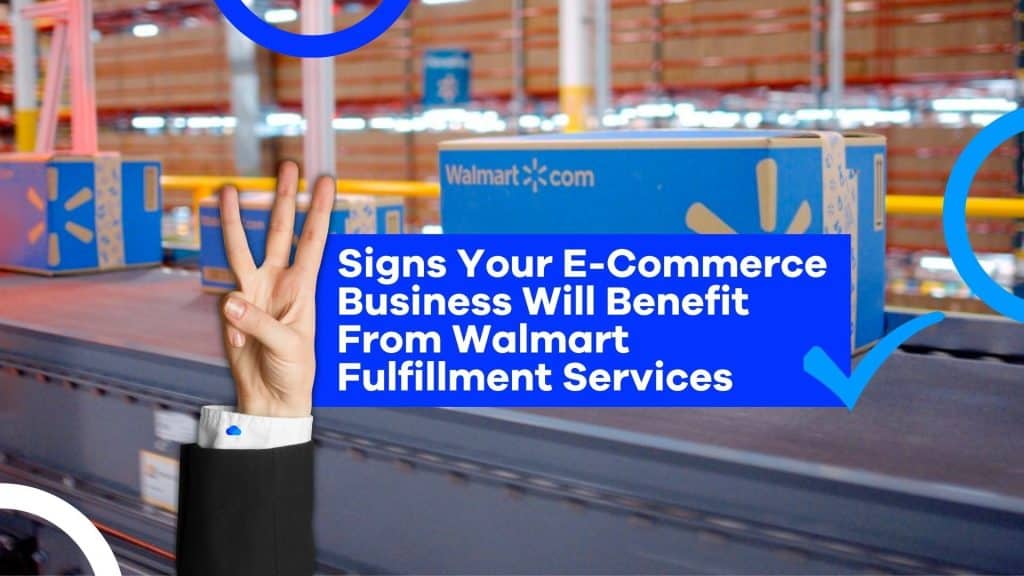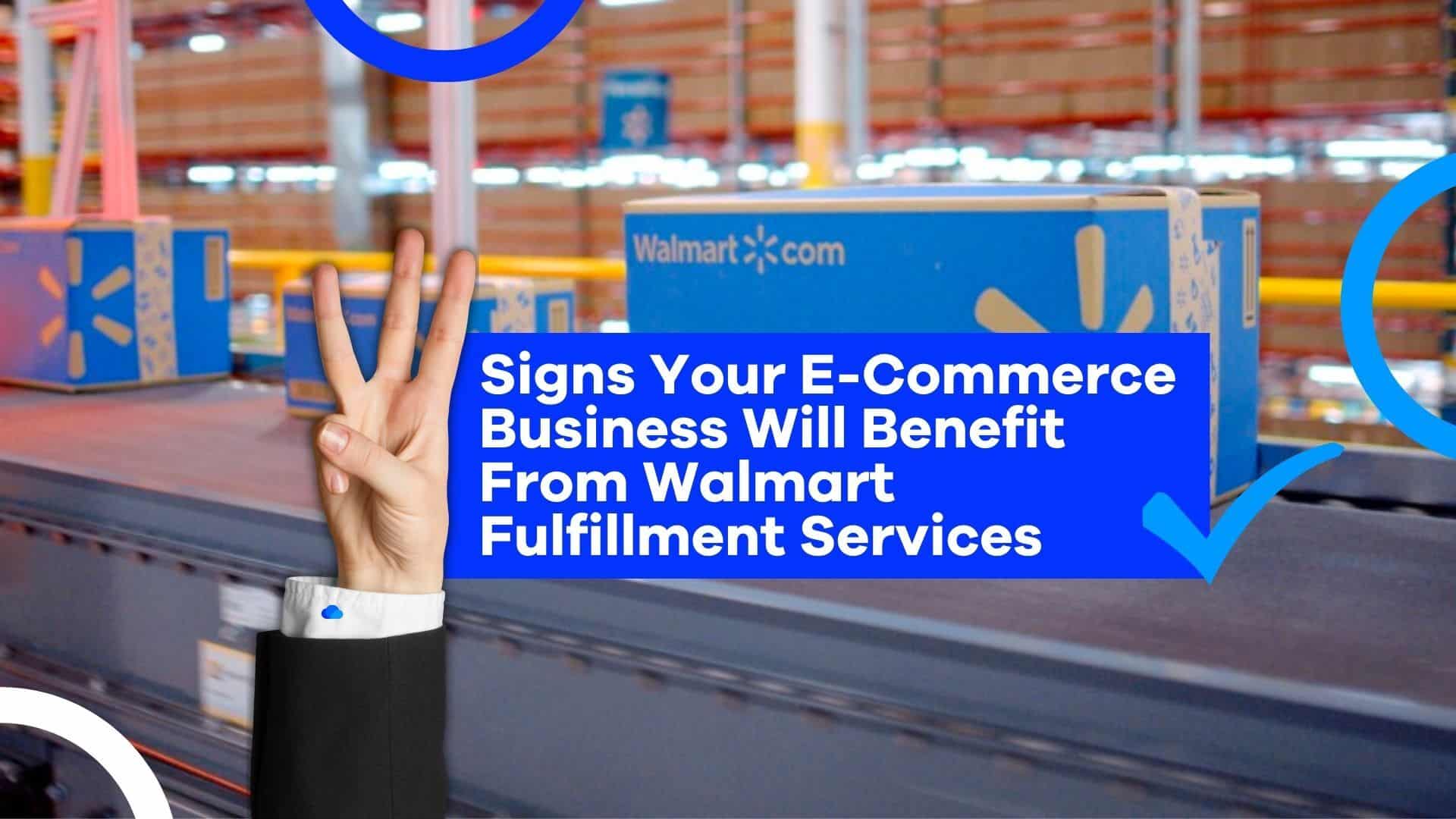 Walmart Fulfillment Service (WFS) is Walmart's marketplace-based 3PL. From its launch in 2020, many in the e-commerce industry touted WFS as Walmart's answer to Amazon's popular and successful Fulfillment By Amazon (FBA) service. While competition between two industry giants is almost always noteworthy, omnichannel e-commerce sellers do themselves a disservice if they consider WFS and FBA an either/or proposition.
As we explored in a previous post, both FBA and WFS are viable marketplace 3PL services that sellers should explore for themselves. That said, there are some surefire signs that WFS would be a particularly good fit for your e-commerce business.
1. You Can't Compete with Guaranteed 2-Day Shipping on Your Own
One of the strongest reasons to consider any 3PL service is to be able to compete on both shipping speed and fulfillment costs. Customers make no secret about their preferences for fast and free shipping. All things being equal, you can bet you will lose a sale ten times out of ten to a competitor that offers cheaper and faster fulfillment than you can.
What's more, marketplaces have their own private label products backed by their own state-of-the art fulfillment networks. These products are regularly featured above or alongside third-party products and offered at extremely competitive prices and the fastest possible shipping speeds.
Enter WFS. Among the many advantages to selling on WFS is cost-effective and fast fulfillment. In most cases, as long as you are able to maintain a steady flow of inventory to the designated Walmart fulfillment center, your listings are advertised with the same shipping speeds and prices available to Walmart's own inventory.
Sellercloud's integrations with WFS and Walmart Marketplace make this process simple and worry free. Our omnichannel e-commerce platform features state-of-the-art inventory tracking, so you can be sure that you have the merchandise where you need it, when you need it – including to 3PL partners like WFS.
2. You Sell the Right Types of Products
As with any 3PL (marketplace-based or otherwise), there are limitations on the types of products that are allowed. There are typically also certain constraints on what kinds of products can be efficiently and affordably stored and shipped.
For these reasons, you need to assess which of your products are best suited for WFS. The most essential considerations include:
Product size – Most 3PL pricing structures are based on a combination of shipping costs and storage costs. As such, large, heavy, and awkward products are not always the most conducive or cost-effective to funnel through 3PL fulfillment options.
With WFS, there are significant spikes in costs associated with products that have a maximum side length greater than 96 inches or a combination of length and girth that is greater than 130 inches. Similarly, items over 20 pounds cost significantly more to ship than those that weigh less than 20 pounds.

It is important to note that for packages over 30 pounds, Walmart will only ship using ground transportation. In some cases, this means that the 2-day delivery guarantee typically afforded to WFS sellers will not apply. This is an important consideration for sellers evaluating WFS versus other 3PL options.
Prohibited products – Walmart Fulfillment Service strictly prohibits the sale of certain products and product types. For instance, WFS does not allow the storage or shipment of perishable items.
WFS conforms to the same prohibited products policy as Walmart Marketplace. This includes offensive products deemed derogatory or explicit. Similarly, adult-oriented materials, gambling devices, and government-issued devices and apparel are also against marketplace policies.

If your entire catalog falls into one or more of these categories, WFS will unfortunately not be the right fit for your business. On the other hand, if only one or a few of your listings would be deemed unfit for WFS, you could still consider the value of the service as it applies to the other products you sell.
Top-performing Walmart Marketplace products – If you are already selling on Walmart Marketplace (which you should be!), take note of your products that are your best sellers. If trading your current fulfillment plan for WFS means that you will be able to reduce your shipping and warehousing costs and/or improve your shipping speeds, make the switch.

Similarly, if you are considering listing a new product on Walmart Marketplace, be sure to do your research. If WFS will give you a leg up on competitors selling similar products (or simply help you contend with their strong fulfillment options), consider taking advantage of the service.
3. You Sell Through Inventory Quickly
As exceptional of a value as WFS is, its current pricing structure includes a substantial increase for products that are stored for over a year. If you deal in seasonal goods or more niche products that rely on high margins instead of high sales volume for profitability, WFS may not be your best option.
However, if you have products with high conversion rates (particularly ones with high conversion rates on Walmart Marketplace), WFS can be a boon. Rather than constantly fulfilling your most popular orders in house, shipping bulk quantities to your designated Walmart fulfillment center can save you valuable time and money that can then be reallocated to other areas of your omnichannel e-commerce brand.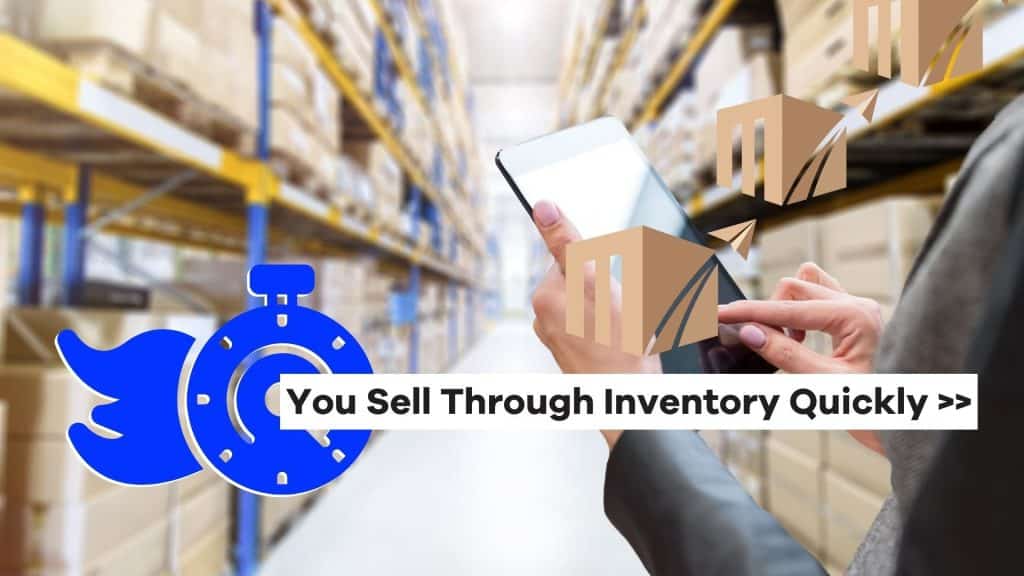 Sellercloud Can Help You Make the Most Out of WFS
Of course, just because you use WFS for some of your products, does not mean that you need to use it for all of them. It is perfectly reasonable to self-fulfill or use a different 3PL service for some of your products and WFS for others. The key is being deliberate and data-focused when making these decisions. Sellercloud's reporting features provide helpful insights when trying to judge the cost-effectiveness of any fulfillment partnership.
There has never been a better time to consider WFS as a valuable addition to your omnichannel e-commerce business plan.  Walmart is currently offering 90 days of free storage and 10% off of their fulfillment fees for new WFS sellers. To be eligible for the promotion, sellers need to inbound at least one item before the deadline of June 30, 2022.
As a trusted Walmart integration partner, Sellercloud was one of the first e-commerce platforms to support Walmart Fulfillment Service. Our continued partnership with Walmart means that you can expect a seamless integration between our cloud-based tools and every aspect of your Walmart Marketplace account.
Contact us directly for a free demo and experience the growth potential and flexibility our unified e-commerce platform can add to your business.