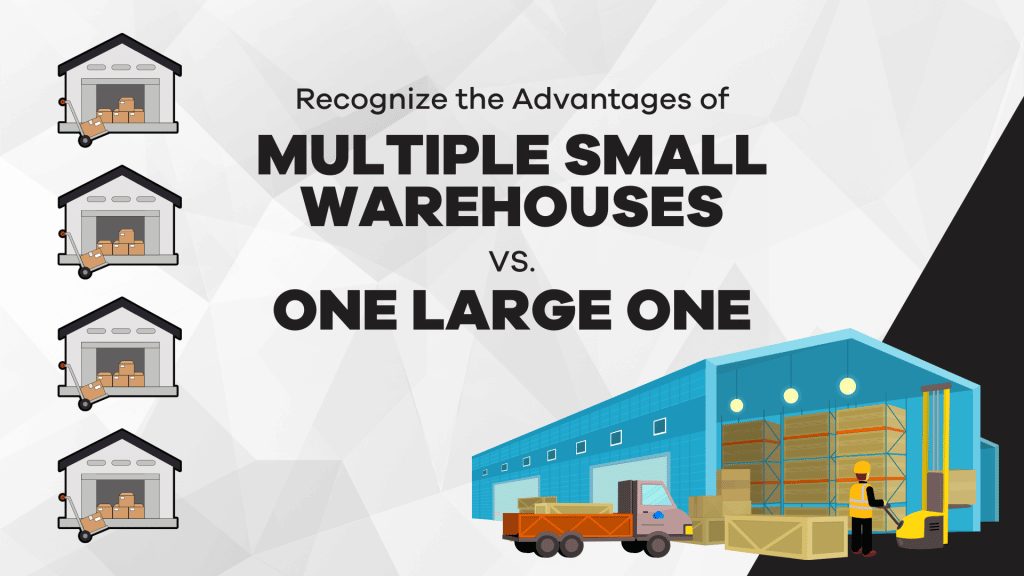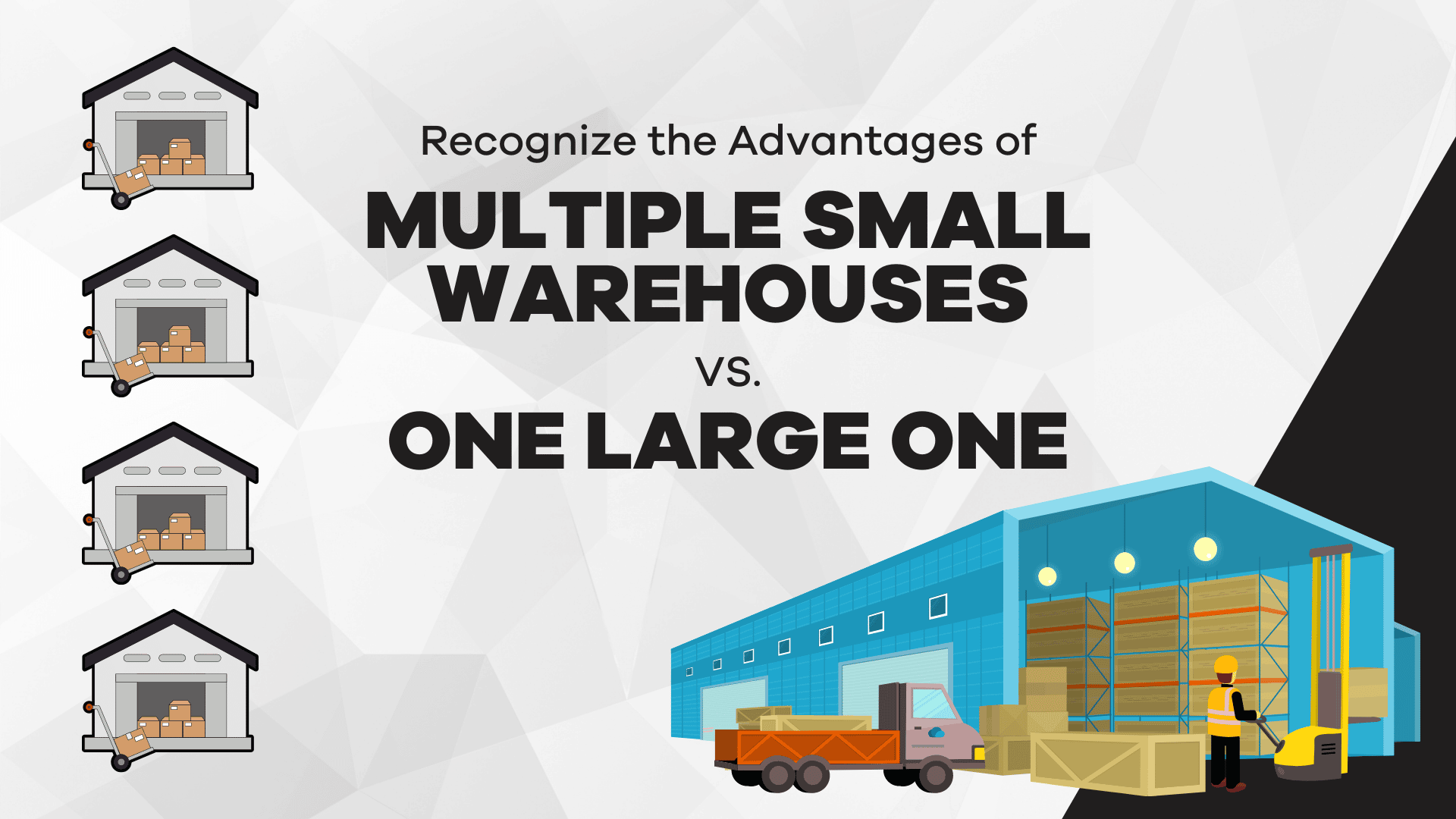 As omnichannel e-commerce brands grow, there are certain inflection points that require serious strategic thinking. One of these moments comes when your online retail brand scales to the point where it needs to add more warehousing space to handle your inventory and fulfillment needs. Whether you have outgrown your existing space or simply need to find more, there are two distinct paths you can take: upgrade to a larger warehouse or spread your operation across multiple, smaller locations.
There are valid reasons for going in either direction. That said, it is important to fully consider the value that operating multiple smaller warehouses can have over relying on a single, centralized warehouse.
A Network of Warehouses Can Outperform a Single, Centralized Location
A multiple warehouse strategy has the potential to give your e-commerce business a significant performance edge over relying on a singular warehouse. This decentralized approach to inventory management and fulfillment has become an accepted best practice in modern e-commerce. It is one meaningful way omnichannel online sellers can compete with larger retailers and brands.
Of the many performance advantages that this multi-location approach has over centralizing your warehousing under a single roof, some of the most notable include:
Faster Fulfillment Speeds – Having multiple warehouses gives you the opportunity to ship customers' orders from the inventory stockpiles in the closest vicinity to the destination. This cuts down on the door-to-door transit time and gets your products into customers' hands faster.

This shipping speed boost could lead to eligibility for desirable shipping programs like Seller Fulfilled Prime and/or simply allow you to outpace your competitors.
Sellercloud makes it possible to prioritize fulfillment of customer orders based on warehouse proximity to ensure that you get the maximum benefit from all of your warehouse locations.
Reduced Shipping Costs – Not only can additional warehouses decrease shipping speeds, but they can lower shipping costs – on both the supply side and the fulfillment side. By relying on well-chosen warehouse locations, you can keep your supply chain distances short and cut down the distance between your inventory and customers. As a result, you can achieve significant savings.
Increased Feasibility of Free Shipping Options – Free shipping works. Not only have customers grown accustomed to it, but a sudden shipping charge appearing at checkout is a leading cause of abandoned carts. The ability to use multiple warehouse locations to reduce your shipping costs means an increased ability to offer the free (or at least deeply discounted) shipping rates that customers want.
Multiple Warehouses Offer Essential Redundancy Protections
As the saying goes: don't put all your eggs in one basket. When your e-commerce warehousing plan is centered around a single location, all it takes is one unforeseen event to put your entire brand at risk.
On the other hand, if you have prioritized a multi-warehouse strategy, you increase your business's potential to pivot in the face of destabilizing events like natural disasters, weather events, supply-chain breakdowns, or other catastrophes.
Should one or more of your warehouses become hamstrung or rendered inoperable, Sellercloud makes it possible to quickly adjust your inventory management and fulfillment plans to compensate.
To start with, having additional warehouses gives you the opportunity to reroute incoming shipments to circumvent affected warehouses. Inventory can be ordered and/or redistributed to your unaffected locations to keep your fulfillment pipelines running.
With Sellercloud's channel warehouse mapping feature, you can designate specific warehouses to shoulder the load of order processing and inventory storage while also temporarily taking impacted warehouses out of the equation.
On the other hand, if you operate a single warehouse location, you lose the ability to make these types of real-time adjustments in the face of unexpected disruptions. The effects can be devastating to your competitiveness, your standing on certain marketplaces, and your bottom line.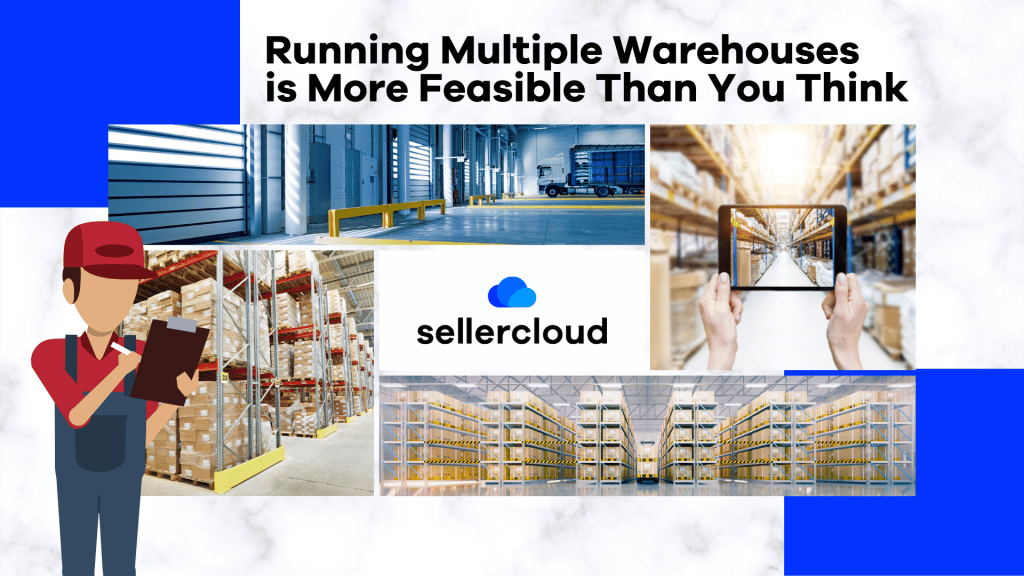 Running Multiple Warehouses is More Feasible Than You Think
Despite all of these advantages to your warehousing efficiency and flexibility, there is still some natural trepidation about how managing multiple warehouses compares to operating just one. Thankfully, with Sellercloud, you have the ability to manage inventory and fulfill orders across multiple warehouses just as easily as you can from a single location.
Some of our robust warehouse management features include:
Inventory tracking across an unlimited number of warehouses means you can ensure that you have the stock you need, where you need it.
Seamless inventory transfers give you the ability to move products throughout your internal warehouse network whenever and wherever you need to.
Warehouse value tracking keeps your bookkeeping in order for both your sellable and unsellable inventory across multiple locations.
Channel warehouse mapping allows you to designate specific warehouses for use for specific order conditions such as sales channels, products, or shipping destinations.
Cloud-based synchronicity means all of your locations have access to the same tools, tracking information, order details, and inventory data in real time. Your teams can perform all of the tasks mentioned above and more – regardless of location – without worrying about communication hiccups interfering with your e-commerce brand's efficiency.
Whether you are managing a single warehouse or expanding into new ones, Sellercloud is the omnichannel e-commerce platform that you need to keep your company's workflows performing at their maximum efficiency. Our tools offer a unified, scalable approach to growth that boosts your ability to convert online sales and boosts your bottom line.
Contact us directly for a free demo today and see for yourself how we can help your e-commerce business grow.