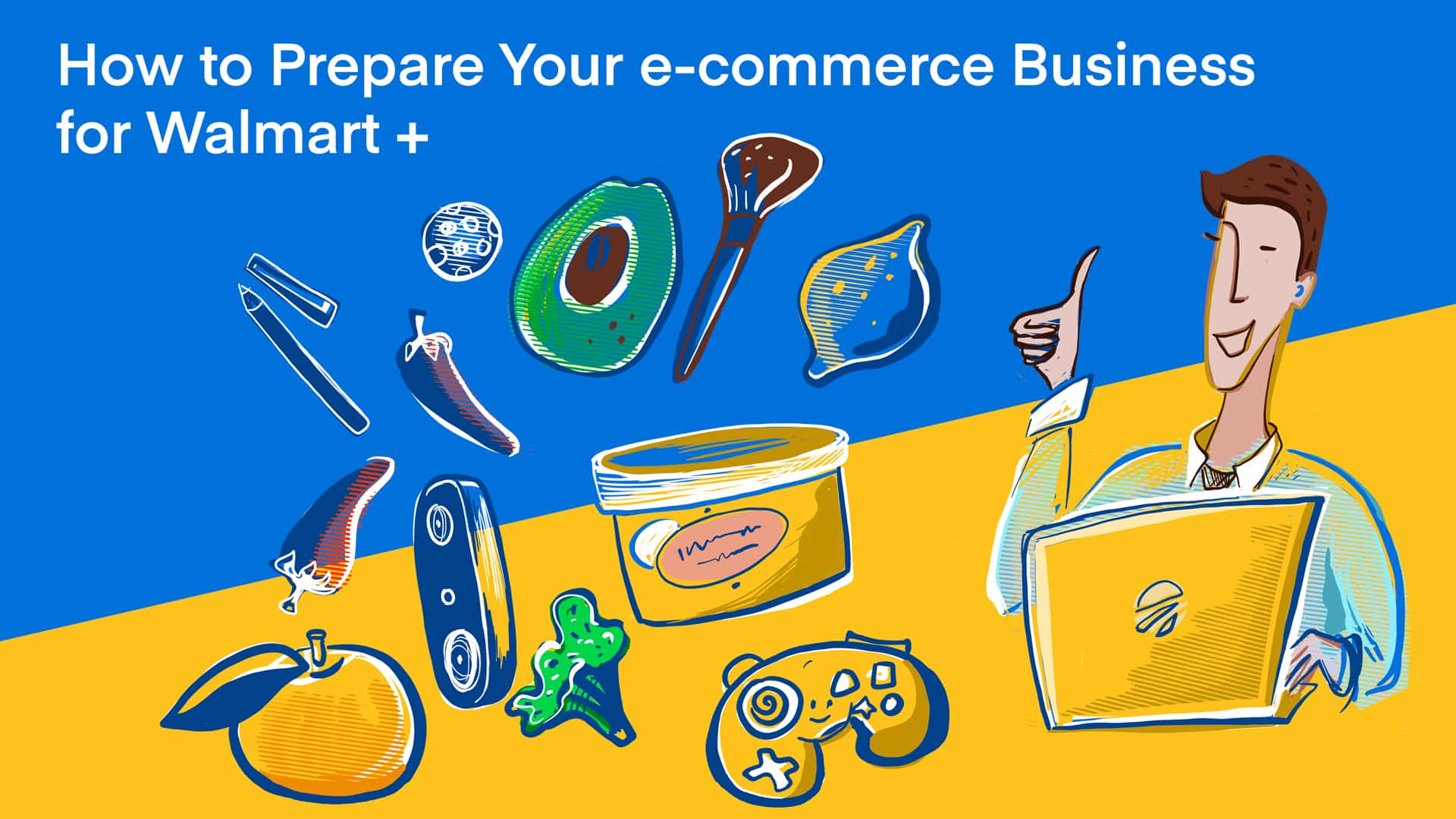 Earlier this summer, Vox revealed that Walmart's $98-a-year subscription service was set to roll out this July. The program, positioned as a direct competitor to Amazon's Prime subscription service, offers subscribers benefits such as same-day delivery, exclusive deals, and discounts at physical locations (including gas and grocery). Following a pandemic-induced boost to e-commerce sales in Q2, Walmart+ provides an intriguing value to the ever-growing cohort of online shoppers.
While some question the decision to introduce a pricey subscription service at a time when so many are facing financial hardship, the delay of Amazon Prime Day actually makes the July rollout seem like a stroke of marketing genius. One of the main goals of Amazon's annual summer super sale is to spur Prime (re)subscriptions. When Amazon punted Prime Day 2020 to the fall due to fulfillment concerns, it created a window of opportunity for shoppers who regularly re-up their Prime subscriptions on Prime Day to let their subscriptions lapse and switch to the new, less-expensive Walmart+.
As an e-commerce seller, you need to be ready to capitalize on the growing interest in Walmart's online marketplace. Here are three key things that you should do to position yourself for success in the Walmart+ era: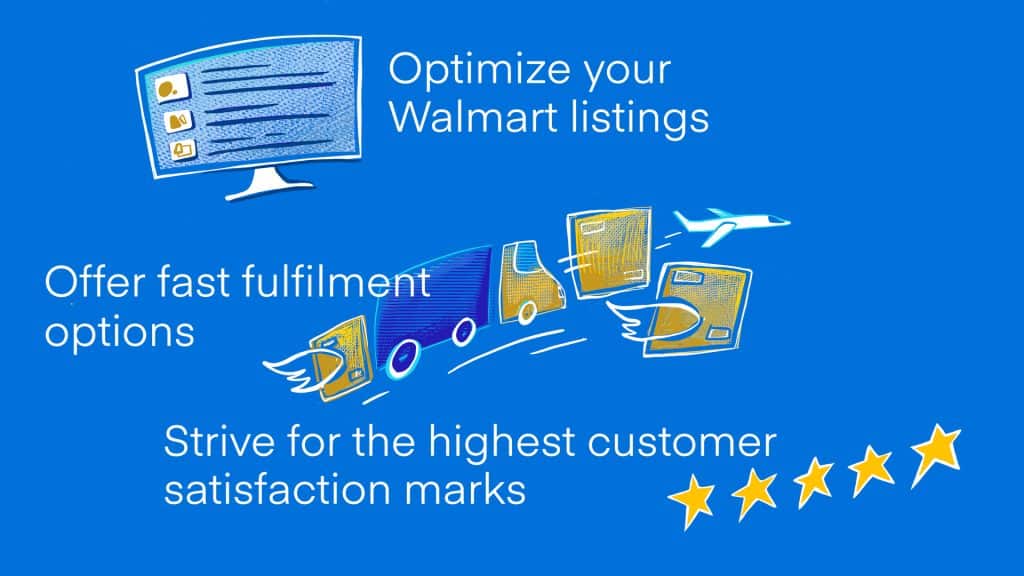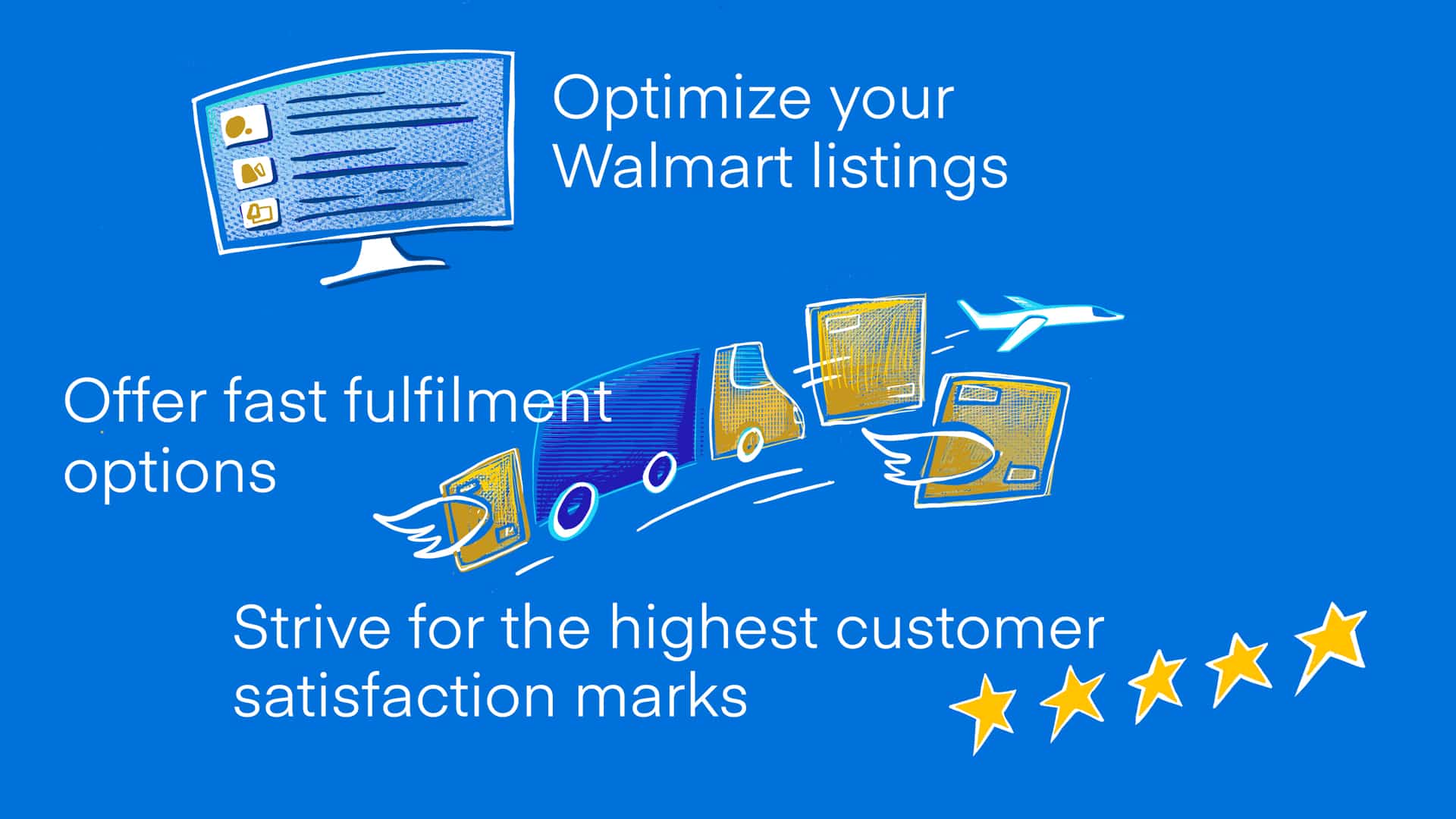 Optimize your Walmart listings
With more and more shoppers flocking to Walmart Marketplace, you want to be sure that your presence is the best it can be. Sellercloud's robust catalog features make updating listings painless; what's more, your changes can be shared across all of the channels where you sell.
For specific ways to give your listings a tune-up, check out our guide to improving listings on Walmart Marketplace.
Fulfillment
Efficient and quick shipping is a must for many online shoppers – especially if you are going to be competing with same-day delivery from Walmart locations. Be sure that your inventory and logistics workflows are both speedy and reliable so that your listings can contend.
Taken a step further, transitioning to a Walmart Dropship Vendor could help you transition your business to first-party sales – putting you in an even better position to capitalize on Walmart+ shoppers.
Strive for the highest customer satisfaction marks
As with other premium marketplace subscription offerings, your ability to operate as an elite marketplace seller is the key to getting your optimized listings to surface in customer searches. Responsive customer service, timely order fulfillment, reliable quality control, and smooth RMA procedures will all help ensure your product and seller ratings remain high.
Be aware: with new initiatives like Walmart+ often come new expectations. Be sure you keep on top of Walmart's latest terms of service so that you are always keeping your seller account in good standing.
Sellercloud is an official Walmart Marketplace Partner. Our omni-channel e-commerce platform is always up to date with the latest Walmart integrations and features so that you can be confident that your marketplace listings remain compliant and functional. As mentioned, our Walmart DSV integration makes it possible to transform your third-party marketplace presence into first-party sales.
For more on how Sellercloud can help bolster your Walmart.com seller experience, contact us directly to schedule a free demo.