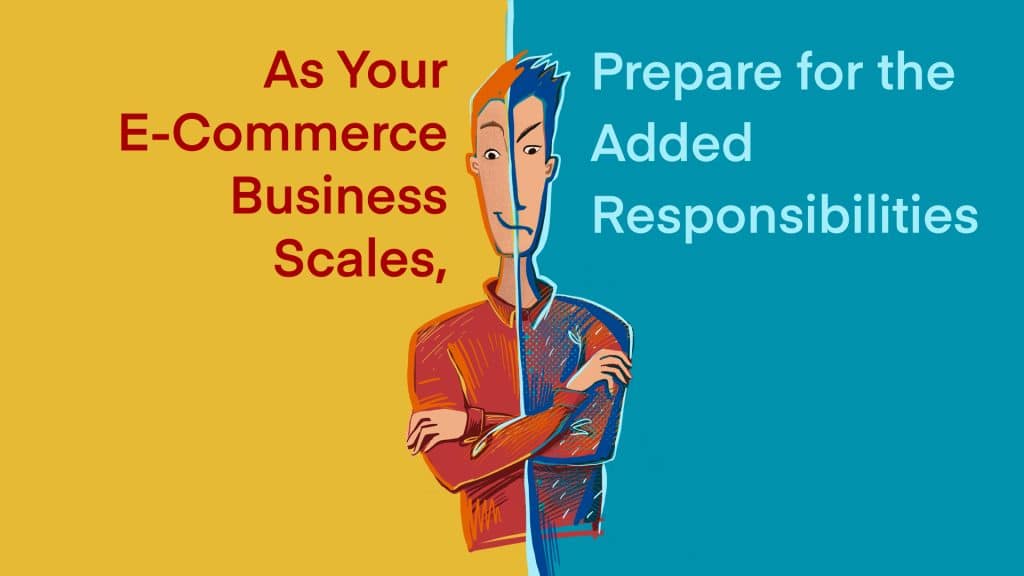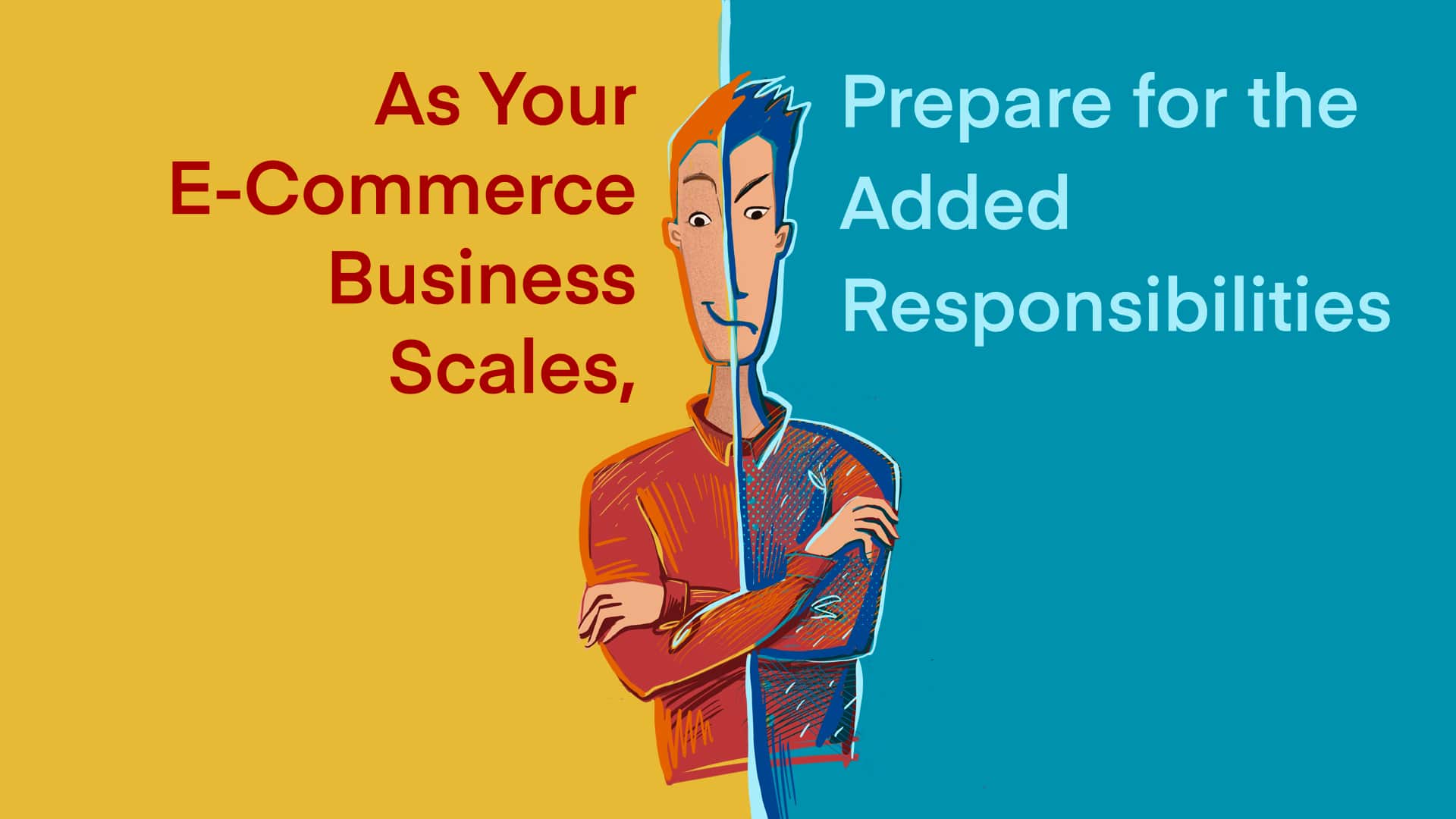 As the e-commerce industry continues to grow and thrive, many businesses are scaling at a faster rate than they would have projected at this time last year. An unprecedented increase in online shopping has generated countless new sales opportunities on both popular third-party marketplaces and first-party websites.
Regardless of the cause or rate, any time your online retail business grows, there are new issues and obligations that you must be prepared to face. To perpetuate your e-commerce success, everything from logistics to marketing, accounting to customer service must be prepared to scale alongside your bottom line. Ultimately, your business will only grow as quickly as the weakest link in your workflows.
Synchronize your inventory management across multiple channels
A critical component of capitalizing on an e-commerce boom is diversifying your sales presence. As you expand into new marketplaces, explore fresh marketing opportunities, and transition into first-party sales it becomes all the more important to keep your inventory accounting accurate. 
One of the cardinal sins of e-commerce is overselling. Without a proper multi-channel inventory management solution, there is a real risk of going out of stock, or worse, accepting orders you can't fulfill. This risk increases exponentially in times of high sales volume.
Sellercloud's omni-channel inventory management platform is designed to scale with your sales presence so that regardless of the size of your business, you can always be sure you know how much inventory you have and where it is – both in transit and across multiple warehouse locations. What's more, our predictive purchasing features can notify you when it's time to reorder so that you never miss an opportunity to convert a sale.
Pay attention to your sales tax nexus figures
Since 2017, e-commerce businesses have been responsible for collecting sales tax on their online sales. Given that every state that collects sales tax does so according to their own regulations, this can be a monumental accounting task. As we shared in June, Sellercloud's TaxJar integration simplifies things by automating sales tax collection and reporting based on customers' shipping addresses.
However, as your sales volume increases, so does your likelihood of crossing into additional sales tax nexuses. Once your sales to a particular state surpass these transactional and/or dollar value thresholds, you are responsible for turning over sales tax for your sales into the state.
As your e-commerce business scales, be prepared to collect, report, and disburse sales tax to every state where you ship products. The more business you do, the more states you will likely wind up sending sales tax payments to.
This is not an area where you can afford to be caught unprepared. With so many states still feeling the economic impacts of COVID-19, you can expect sales tax collection and enforcement to receive extra governmental attention in the near-term. Moreover, some states (like Tennessee) are even lowering their nexus thresholds to boost revenue. Luckily, Sellercloud's TaxJar integration can help you remain compliant with this and any future changes to sales tax law.
Avoid taking needless losses on shipping costs
As e-commerce businesses grow, they often miss out on a prime savings opportunity – shipping costs. If you stick with the same shipping arrangements you set up as a startup, you could be losing money on each shipping label you print.
Increased shipping volume can lead to cheaper fulfillment options. While many shipping companies advertise scalable shipping plans, many will also negotiate with you directly to come up with an arrangement best suited to your needs – you just need to reach out and ask. In some cases, you may wind up with better rates from the same shipping partners you have always used. Conversely, you may find moving to a new shipping provider or developing a hybrid plan between several different providers is better suited to your increasing needs.
Not only do Sellercloud's integrations with many of the most popular shipping partners make this an easy process, our data reporting features can make it easy to surface the savings you generate. Add an integrated business intelligence tool, like Power BI, into your shipping workflow and you can create a web dashboard to monitor these costs in real-time.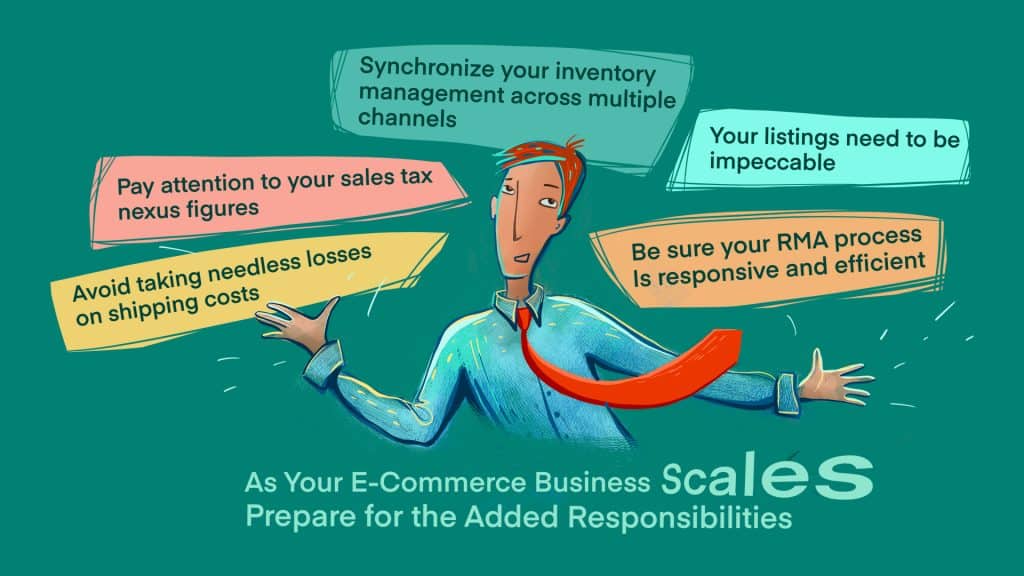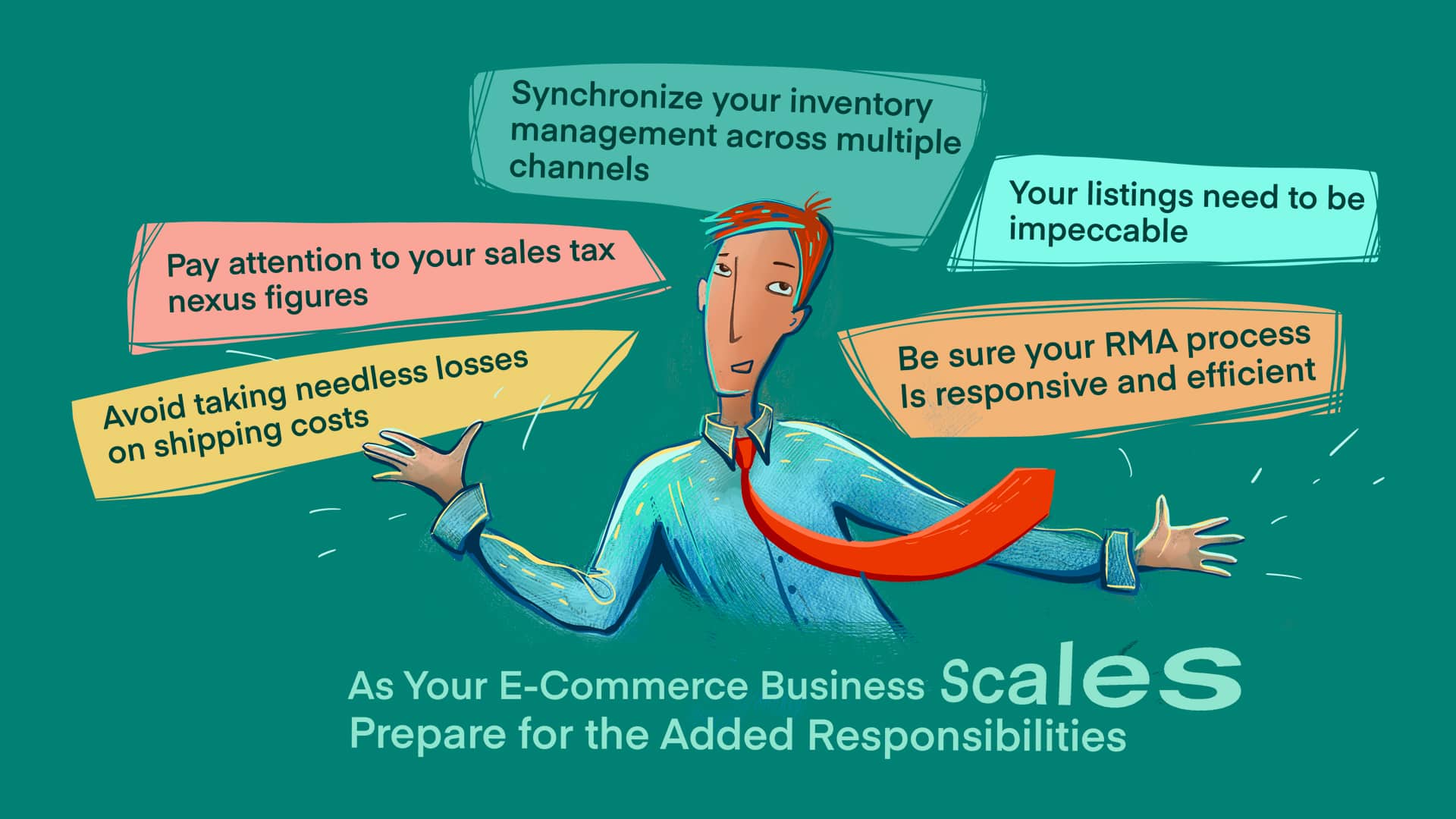 Your listings need to be impeccable
Your fulfillment strategies don't mean much if people aren't purchasing your products. Whether you are listing on Walmart, Amazon, social media, or your own first-party website, you need to be sure that your listings are the perfect combination of alluring and accurate. 
Another point to consider is that satisfied customers are more likely to reorder and/or check out what other products you offer – a likelihood that increases with scale. To maximize this potential, you should routinely audit your listing catalog.
Depending upon both the quantity and current state of your listings, this may seem like a daunting task. Knowing this, Sellercloud's catalog features were crafted to make it easy to manage all of your listings from one convenient location. Listing changes can be pushed out across all of the channels where you sell as well as to your own first-party sales portal.
When revising or creating listings, remember that accuracy matters. Be sure customers know exactly what they are getting. Double check that every element of each listing perfectly matches its respective product, including:
Images
Keywords/Aspects
Descriptions (colors, sizing, materials, measurements, dimensions, etc.)
Shipping and handling details
Return policy
Since customers cannot put their own hands and eyes on your products before ordering them, all they have to go on is the information you provide. If something is amiss, you increase the likelihood that customers will let you hear about it. These complaints can damage your review scores, seller reputation, and marketplace standing.
Also keep in mind, growing numbers of dissatisfied customers also lead to growing numbers of returns. Speaking of which…
Be sure your RMA process is responsive and efficient
Returns are not great for business. With each RMA you handle, you lose some combination of the purchase, shipping costs, and product with little to show for your efforts. Even worse, the time and effort processing the return cuts into energy that could be spent in other areas.
That said, RMAs are part of any retail business – especially in online retail. As yours sales increase, odds are your customer returns will, as well. Therefore, it is particularly important that you streamline your RMA management to be as flexible and responsive as possible. Paying purposeful attention to this element of your customer service protocols will prevent waste and, at the same time, protect both your brand and third-party marketplace reputations.
Periods of growth in a business's lifespan are always exciting times. Yet, many business owners find themselves unprepared for the added responsibilities and considerations that come with that growth. Thankfully, the Sellercloud omni-channel e-commerce platform was designed with all of these aforementioned needs in mind. Our tools allow you to propel your business forward as it scales with the confidence that you are doing so in ways that are compliant, efficient, and intuitive.
For more on how Sellercloud can help you take your e-commerce business to the next level, contact us directly for a free demo and consultation.