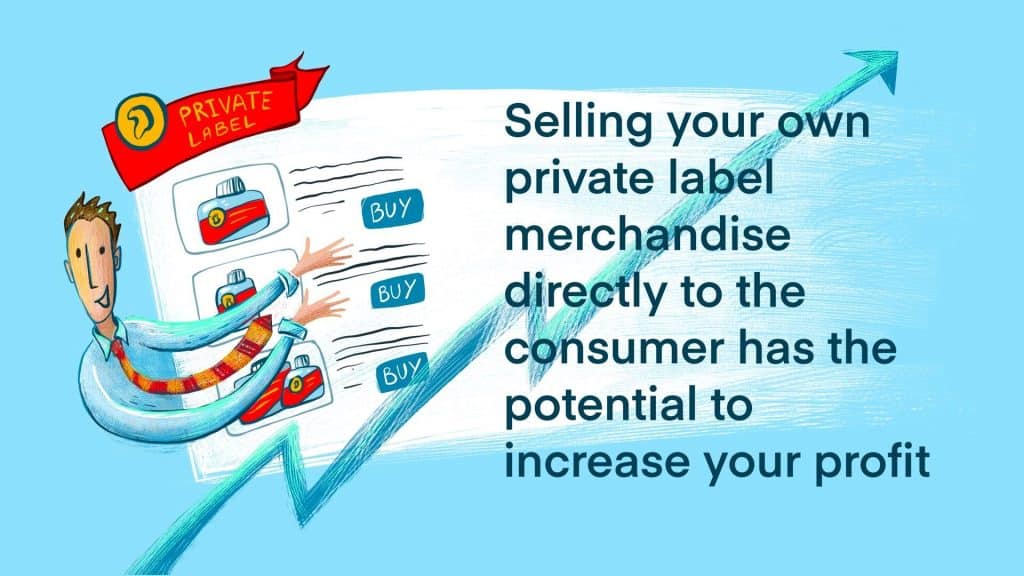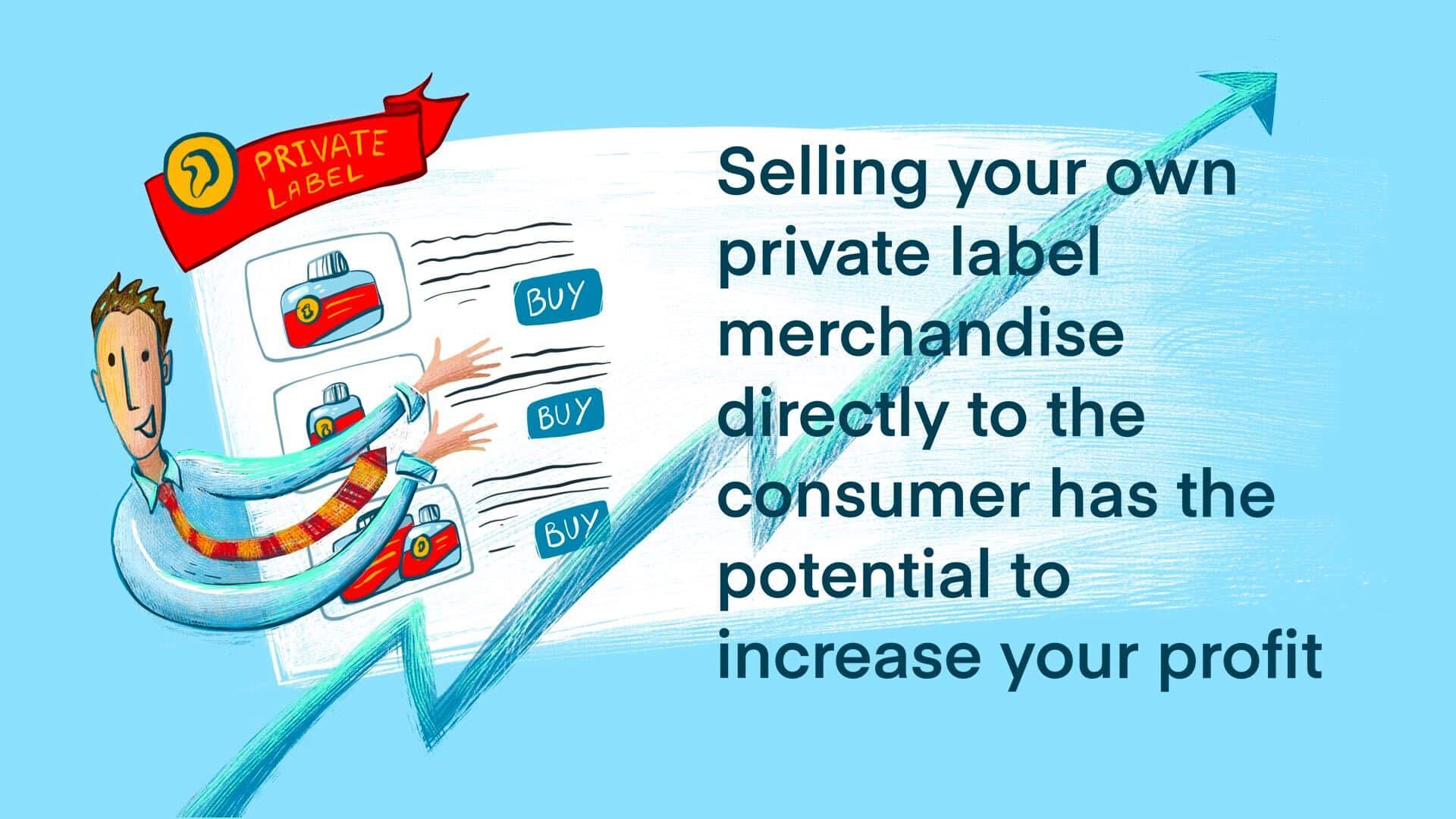 The COVID-19 pandemic has been a profitable time for large online retail marketplaces like Amazon and Walmart. However, the sudden uptick in both customers and orders has caused industry leaders to struggle to maintain their typical fulfillment speeds. Among other problems, increased demand and supply-chain disruptions have created unprecedented inventory challenges.
Amazon Prime members, who pay for the privilege of free 1-2 day shipping on the majority of their purchases, are facing out-of-stock notices and/or waiting weeks (or longer) for purchases to arrive. Walmart, Target, and other major retailers are dealing with similar delays.
As a third-party seller on one of these marketplaces, you are left to inherit many of these setbacks – whether you have any inventory or fulfillment issues on your end or not. Marketplace bottlenecks and order prioritization can bump your products to the back of the line, forcing your customers to wait for fulfillment.
Tired of the uncertainty of when (or if) purchases will arrive, some customers are venturing off of their marketplaces of choice and seeking out alternatives. This has created a unique e-commerce environment whereby many smaller sites are seeing a notable boost in traffic. For homebound shoppers that have adopted an "any port in a storm" approach to getting what they need, going directly to the source is becoming one of the first stops.
The Time is Now to Scale Your First-Party E-Commerce Business
While diversifying your third-party marketplace exposure is always a great idea for increasing your visibility as a seller, it can only get you so far in climates like this. When customers are increasingly considering non-marketplace purchases, you need to do more than just spread your inventory to more marketplaces.
Establishing a direct-to-consumer, first-party presence is always a strong growth strategy. Selling your own private-label merchandise directly to consumers has the potential to increase your profit margins, build your brand identity, and allow you to scale back your overall reliance on third-party marketplaces. That said, first-party growth is usually more of a long game; it takes time to cultivate. 
The COVID-19 pandemic has shown that there is an increased opportunity for small businesses to thrive in areas where the major players are falling short. The proof is in the pudding: smaller businesses are seeing their first-party sales exceed typical projections. As such, investing time and resources into this side of your sales strategy could lead to a big payoff in the current climate.
So, this raises two important questions: 
If customers seek you out to make a purchase, can they reach you?
If an order arrives, are you ready to deliver?
To maximize the potential of your e-commerce business, the answer to both must be "yes." The opportunity provided by this moment is simply too substantial to miss.
Sellercloud's Comprehensive E-Commerce Platform Streamlines the First-Party Selling Experience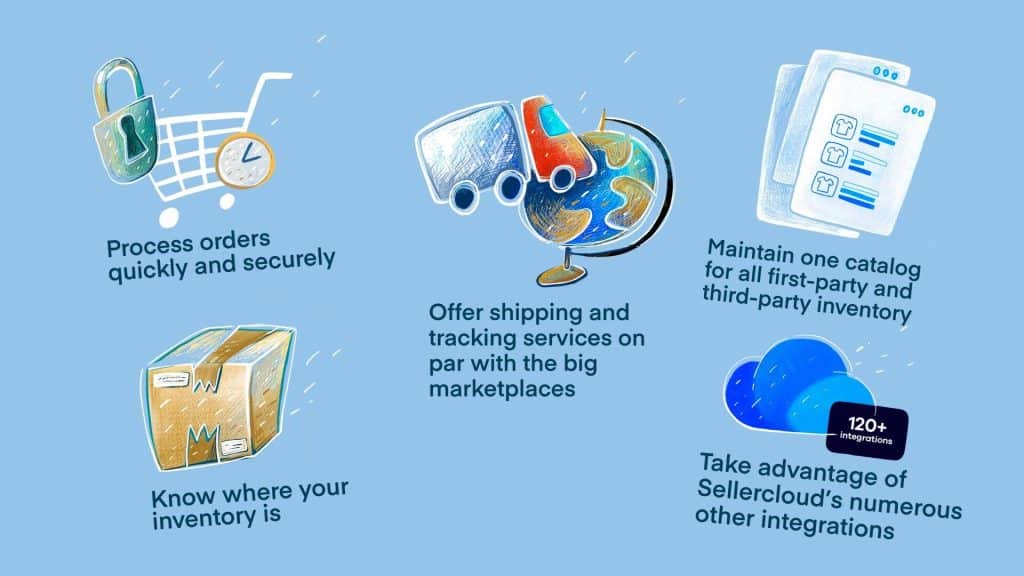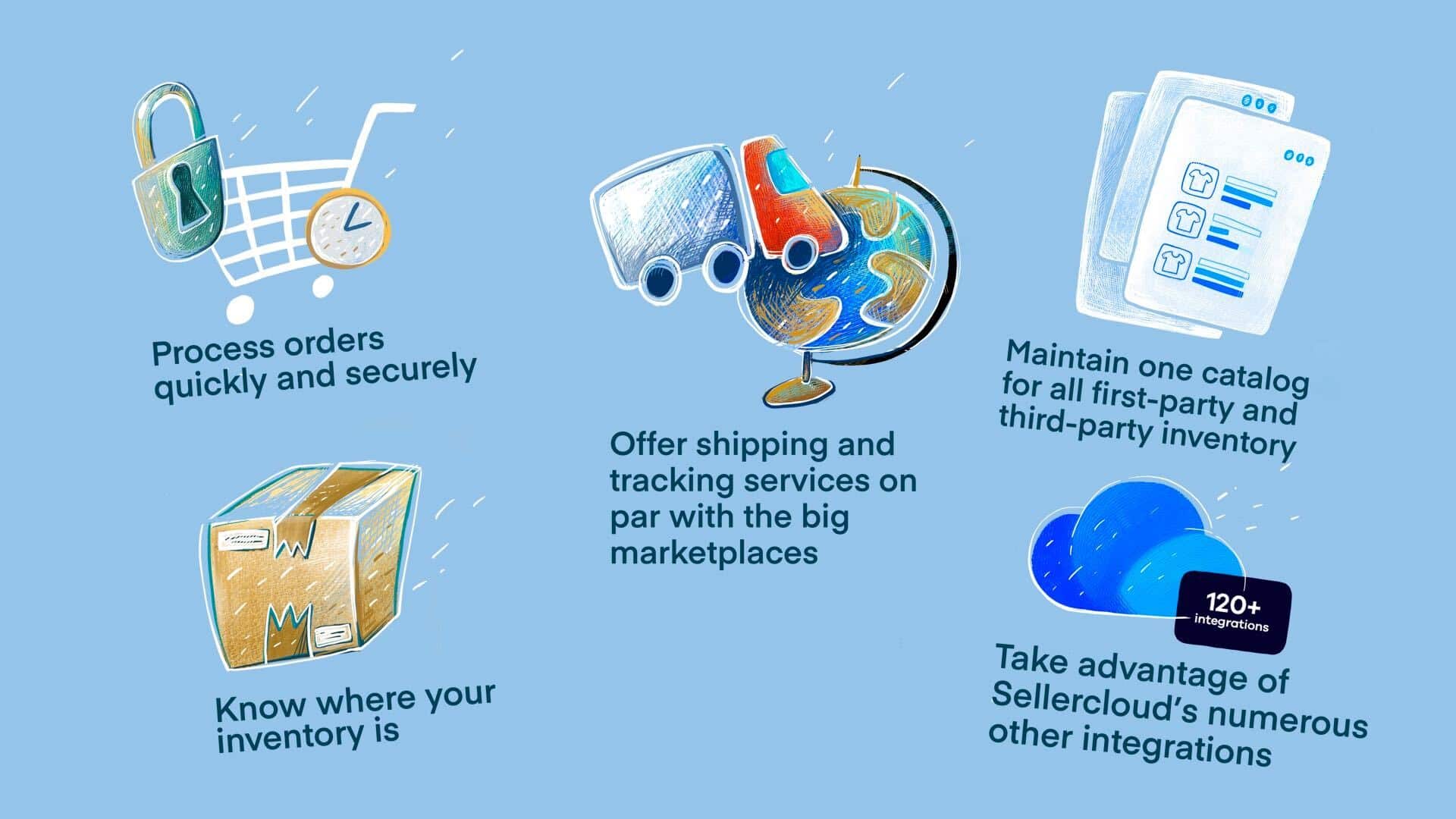 One of the main reasons why sellers stay with the big, third-party marketplaces is comfort. For most, these sites provide an easy and instant inroad to millions of potential customers and a low barrier to entry to the world of e-commerce. Programs like Fulfillment by Amazon (FBA) make things even simpler by taking daunting aspects of the sales and shipping processes off of sellers' plates.
In reality, first-party sales don't have to be daunting at all. In fact, there are many ways whereby they are even more straightforward than their third-party counterparts:
No arbitrary marketplace rules to comply with
Direct, unfiltered communication with customers
Total control over your fulfillment workflow
Higher chance of repeat purchases and brand loyalty
Whether you are gearing up your first-party online sales presence for the first time or looking to expand, Sellercloud's comprehensive e-commerce platform helps you stay organized and efficient. Our core features and host of compatible integrations allow you to build the ideal first-party selling experience for your needs.
All of this and more is offered with first-rate support and customer service to ensure that you are able to create a truly optimized and reliable sales experience for your business and its customers. With Sellercloud, focusing on first-party sales doesn't have to be a scary or overwhelming proposition. We are here to help!
Don't miss this chance to supercharge your first-party sales operation. Contact us directly for a free demo of what our platform can do for you and your business.