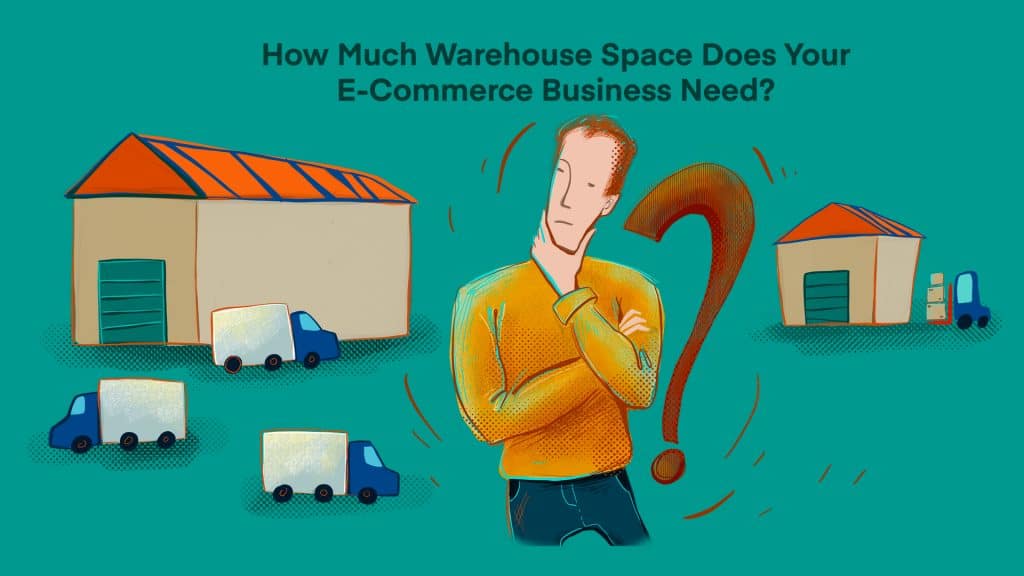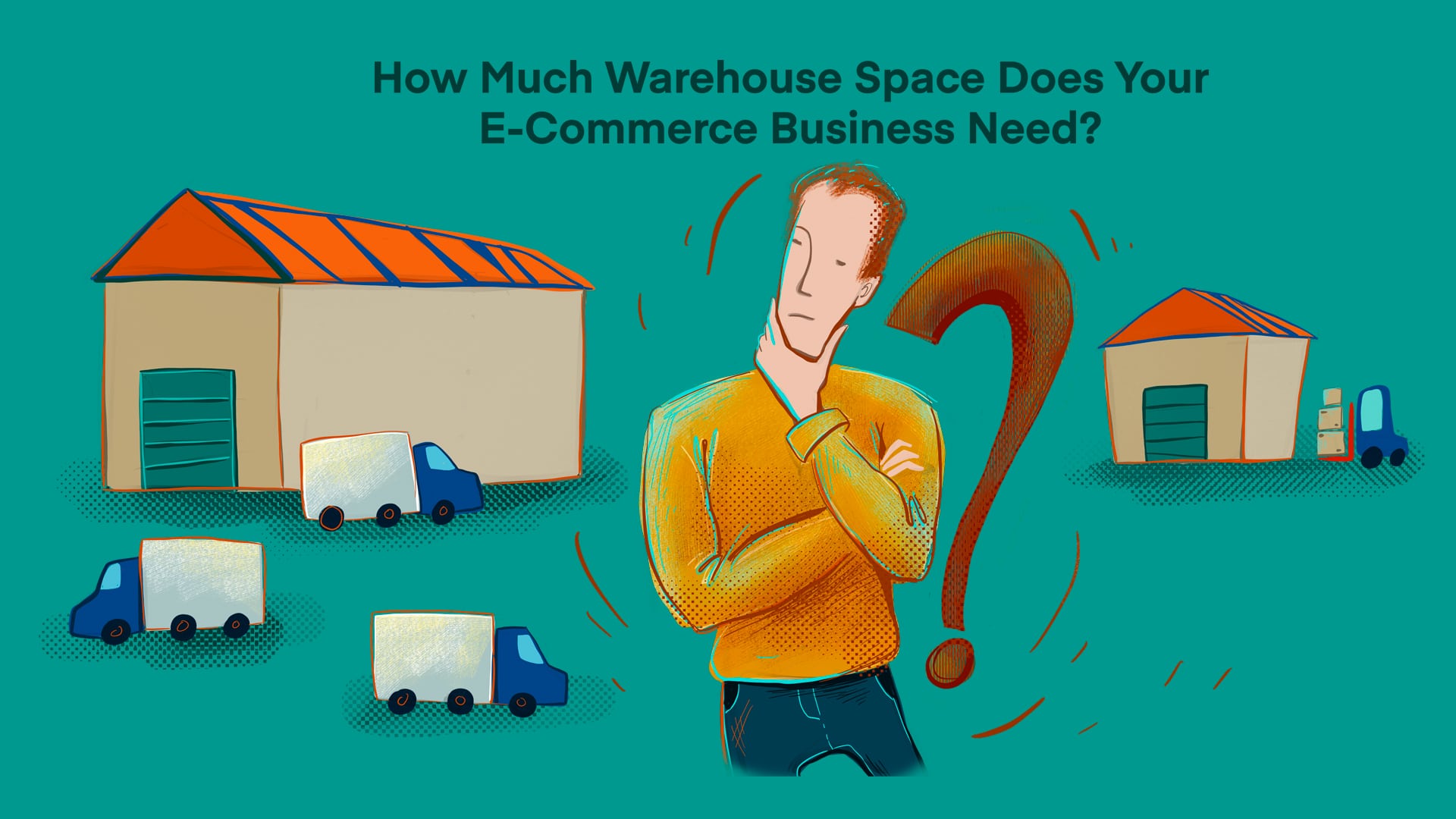 Dollar-for-dollar, the decisions surrounding how much warehouse space to keep are critical to an e-commerce business's bottom line.
Too little space can hamstring your brand's growth. Too much means you are wasting money paying for space you don't need. Striking the optimal balance is the goal.
Making things even more challenging, the demands for warehouse space continue to outpace supply – driving up costs and forcing businesses to make bolder predictions about their current and future warehousing needs.
If you're reading this, you're probably asking yourself, "So, how much warehouse space do I actually need?"
This question must be asked and re-asked many times throughout an e-commerce business's life.
There are a plethora of factors that shape the answer – many of which stem from other critical questions and self-assessments.
What Are You Selling?
No decision about warehousing (or any element of your logistics, for that matter) can happen without giving thought to all the SKUs your e-commerce business ships out.
You need to consider physical factors like differences in size, shape, and weight, as well as specific product variations like color and style.
You need a space that can house and organize these varieties in logical, accessible ways.
Thought must also be given to special product needs like climate control and seasonality.
Housing heat-sensitive merchandise in a non-air-conditioned space is a non-starter.
Storing your off-season merchandise in and among your highest-moving products is also not ideal.
Taken a step further, every time a new SKU is added into the mix, it can have meaningful implications for your warehousing needs.
Adding products with differences in size, shape, weight, and packaging can significantly reshuffle your warehouse floor and rack planning.
Do You Have Enough Room to Grow Your E-commerce Business?
E-commerce continues to grow and thrive as a global industry. Individual e-commerce sellers are riding this wave as they see their brands and businesses take off.
More sales equal greater inventory needs. More inventory requires more space.
As such, any calculations about your warehousing needs today must account for your anticipated needs for the future.
Establishing and optimizing warehouses is expensive and time-consuming, especially for the first time.
Having to frequently repeat the process as your business scales can take a big bite out of your newfound success and hamper future growth.
This is where the ability to track your sales performances and inventory movements comes in.
Sellercloud's omnichannel e-commerce platform helps you generate and track the business intelligence (BI) data that can provide the most reliably predictive insights into where your business is right now and where it will be tomorrow.
With these figures, you can make profit-driven decisions about your optimal warehouse conditions.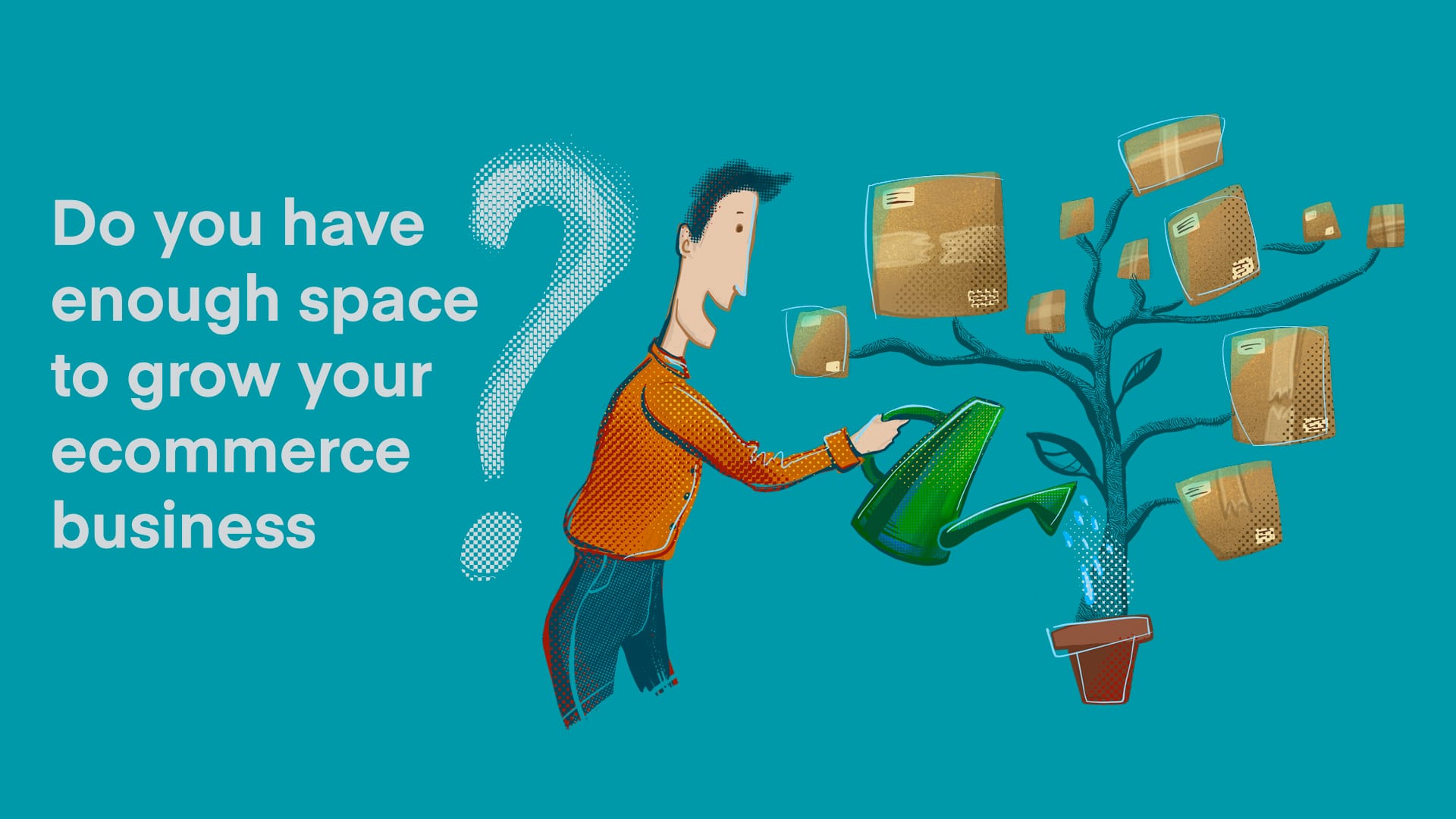 How Long Does It Take To Pick, Pack, and Ship Your Orders?
When considering how much warehouse space you need, it can be easy to forget to allow adequate space for processing.
Sure, there needs to be enough space for your products, but there also needs to be dedicated space for warehouse employees to transition those products both in and out of the warehouse quickly and accurately.
Beyond their obvious roles in product storage, warehouses profoundly affect how efficiently your merchandise gets shipped to awaiting customers.
This is one of the most drastic differences e-shop owners feel when transitioning from picking and packing in their garage to running (or outsourcing to) a more streamlined, professional warehousing operation.
We at Sellercloud not only understand the logistical implications of a high-functioning warehouse team, but we also understand the financial implications, as well.
Many warehouse management systems and products are priced prohibitively high – especially for smaller and emerging e-commerce businesses. 
That's why we have made it a point to develop patented technology and scalable order processing tools to help your warehouse run as efficiently and cost-effectively as possible.
Skustack is a warehouse management platform that makes tracking your inventory simple and reliable – no matter where it is stored or where it is in transit.
Our patented technology has been designed from the ground up to be the ideal solution for omnichannel e-commerce businesses looking for total control over their stock and warehouses.
Similarly, Skublox is our scalable pick-to-light, put-to-light, pack-to-light system created to make warehouse efficiency affordable and dependable.
Warehouse workers can trade clipboards and printouts for scanners and touchscreens – increasing productivity through familiar and intuitive technological tools.
Ultimately, selecting the ideal warehouse is also about ensuring the space for efficient logistical workflows.
Pairing your ideal space with the tools and platforms to get the most out of it matters.
Where Are Your Customers?
The needs for more space or a more streamlined order processing workflow aren't the only reasons an e-commerce business may need to invest in warehouse space.
Having your inventory close to your highest-volume customer bases can significantly save shipping costs and fulfillment time. This is particularly true for international sales.
Establishing bi-coastal warehouse locations can shave days or even weeks off the time it takes for customers to receive their orders.
What About Returns?
Returns and RMAs are an inescapable component of selling goods online.
That said, with the proper plans and procedures in place, you can ensure that they don't cost your business more time and money than necessary.
When planning for warehouse space, don't forget that you will need places for these returned products to be shipped, assessed, and processed.
Failure to do so could result in delayed customer service and incoming and outgoing shipment logjams.
Stacks of unprocessed, returned merchandise can eat into valuable rack and floor space.
Also, the distance customers must ship returned merchandise (something that has increasingly become a seller's burden) can also add extra cost.
While this may not be your biggest concern when choosing warehouse sizes and locations, it should definitely not be ignored.
When all is said and done, there is no easy answer to the question of how much warehouse space you truly need.
It is a moving target that ebbs and flows with the industry, your growth, and your needs.
The key is accepting that it is an aspect of your business that is worthy of routine evaluation and doing what you can to make data-driven, growth-focused decisions to minimize cost while at the same time maximizing efficiency.
Sellercloud's omnichannel inventory management platform and warehouse management tools can ensure you have the information you need to make informed decisions on your complete end-to-end fulfillment workflows.
Our tools allow you to react to pressing needs anywhere in the supply or order processing chains while supporting a proactive and growth-focused look toward your future.
For more on how Sellercloud is ready to help take your e-commerce business to the next level, contact us for a free demo.