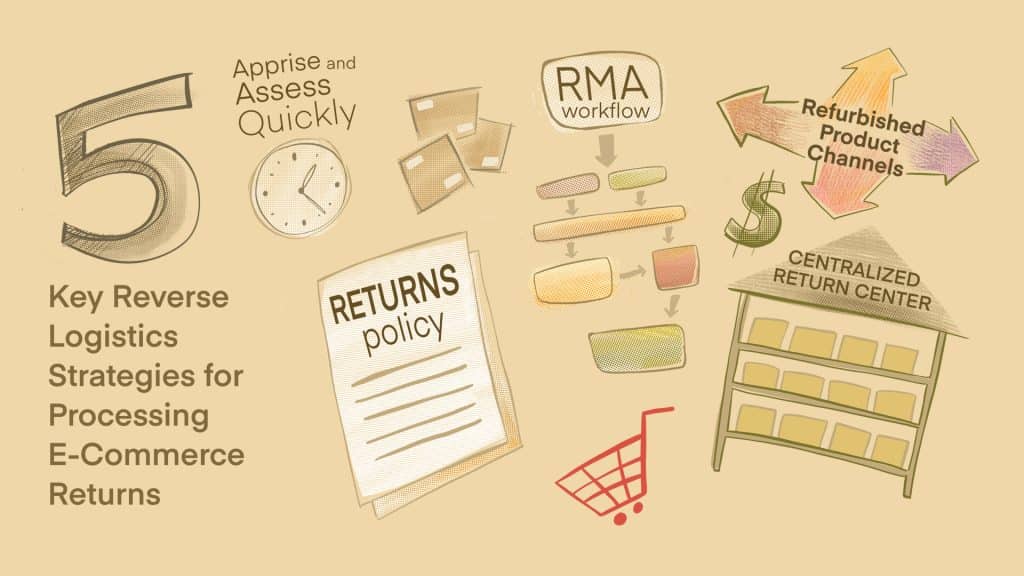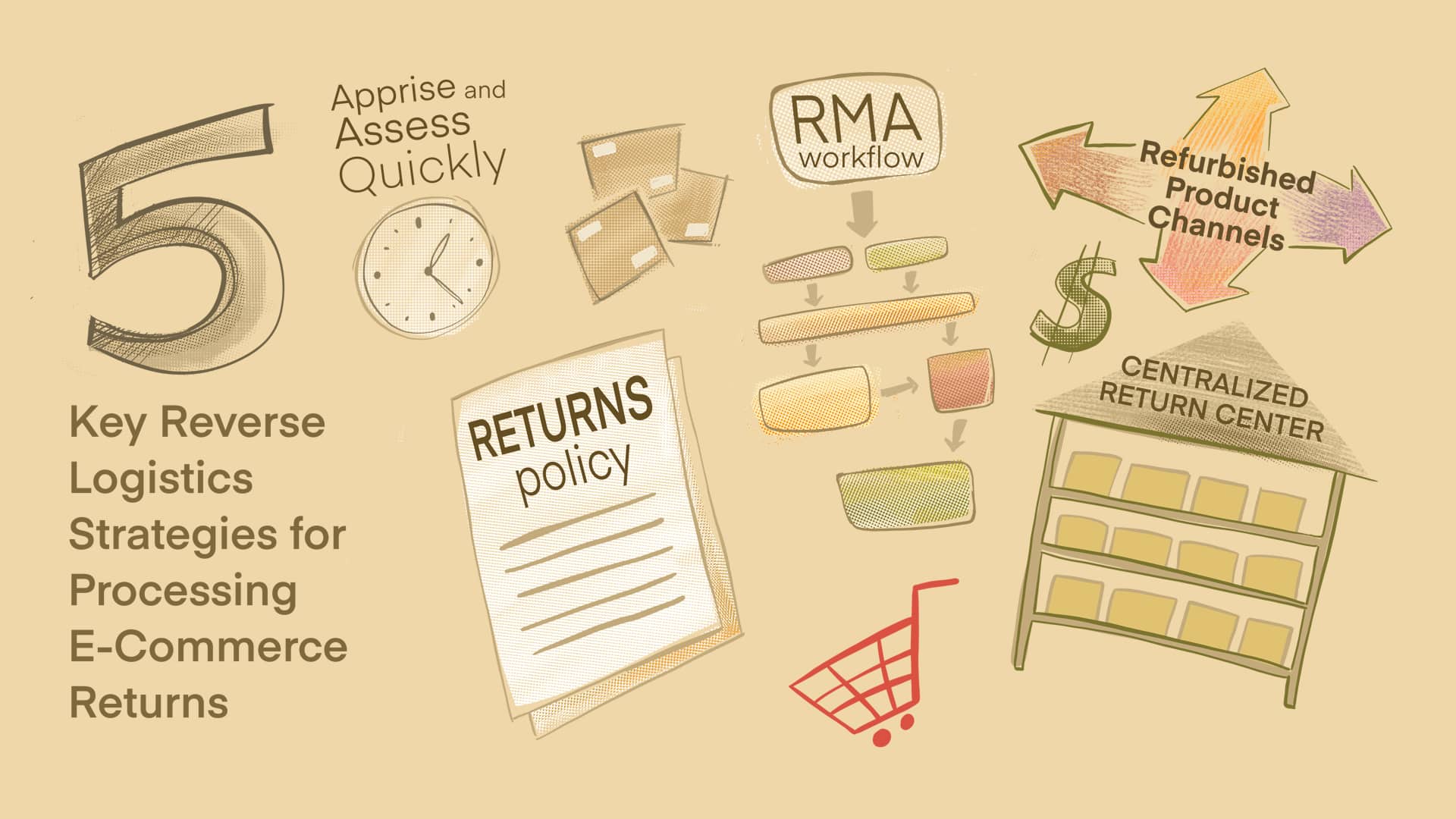 The ability to process returns is a crucial element of a successful e-commerce business. Just as you invest time, energy, and money into managing the logistics of your outbound orders, you must also give attention to your reverse logistics needs.
Reverse logistics are exactly what they sound like. Consider all the partners, workflows, and labor associated with getting shipments out to customers. It's a delicate dance involving supply chains, warehousing, order management, and shipping. When products are returned, all of these elements have to work in harmony once again – just in reverse. To keep everything in rhythm, an e-commerce business must balance these multifaceted routines to process inbound and outbound shipments with an equal degree of reliability and efficiency. 
Returns are coming. While you can use business intelligence data, the inventory management formula, and clear product marketing to help minimize them, returned merchandise is an inevitable headache of the e-commerce world. Creating a dedicated reverse logistics plan can minimize the negative impact of these returns on your business's time and bottom line.
Here are 5 considerations to help streamline your reverse logistics strategies:
1. Have a Clear and Consistent Returns Policy
To start with, be direct about how the returns process works. Make return information readily available and easy to find across all marketplaces and channels where you sell. 
Not only will a strong and clear returns policy benefit customers looking to send back merchandise, it can be a strong selling point for customers looking to make a purchase in the first place. Removing the mystery of what can be returned and how shows an e-commerce business's commitment to customer satisfaction. New and returning customers alike appreciate knowing that they are protected against unforeseen issues with their online purchases. When asked, online customers are not shy about the fact that easy return and exchange experiences drive purchase decisions.
As such, it is a must that you articulate the acceptable terms for returns, as well as what customers can expect from these processes. Be sure to include key details like:
Clear RMA procedures
Relevant return shipping details
Associated costs (shipping labels, restocking fees, etc.)
Communication (including expected response times)
Available remedy options (replacements, refunds, etc.)
The simpler and less burdensome these processes are on the customer, the more enticing making a purchase from your company becomes. However, you need to be sure that you have the logistical infrastructure to make those promises come true. The smoother your internal returns handling becomes, the better guarantees you can make to new and returning customers about your commitment to customer satisfaction.
2. Streamline the RMA Process for Each Type of Return
Most on-demand reverse logistics actions are driven by one of the following reasons:
Customer returns – dissatisfied customers (for whatever reason) send a product back.
B2B returns – unsold inventory is sent back from a retailer, third-party logistics provider (3PL), or marketplace.
Delivery failures – shipments are returned to you because a product or shipment could not be delivered to its intended address. Whether this was caused by an incorrect address, unavailable customer, or a shipping label defect, the shipment is returned to sender.
Damaged shipments – A customer or shipping partner returns inventory that was damaged in transit.
Just as having a clear customer-facing return policy is so important, being transparent about how every type of return is handled is important, as well. Make it a point to distinguish between the types of returns outlined above when crafting your return policies and workflows. Investing time in optimizing your RMA procedures is only as beneficial as your ability to steer incoming returns into the appropriate logistical funnels. 
For example, B2B returns and delivery failures are typically unopened, undamaged products that are in the same condition as they were when they initially left your warehouse. After a cursory check, this merchandise is typically still fit for sale and ready to reenter your warehouse alongside the rest of your new stock. Getting these products scanned, counted, and restocked can help prevent costly overstocks or unnecessary reorders from your suppliers.
Customer returns and damaged shipments, however, are seldom fit for resale. Some can be refurbished or renewed, while others are destined for the unsellable stockpile.
Maintaining a defined, unique processing protocol for each return type can get returned merchandise to where it belongs and keep your returns workflow manageable.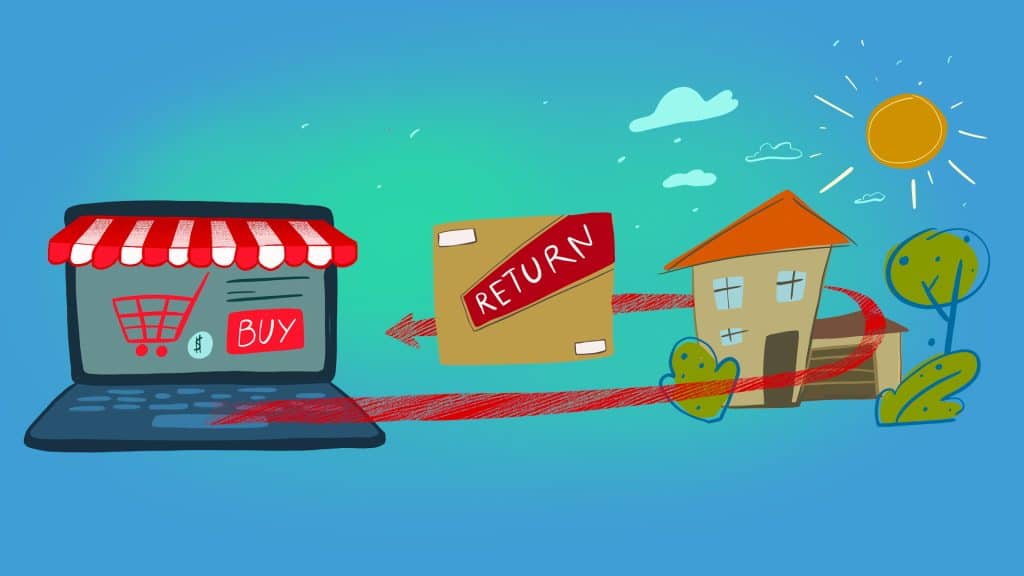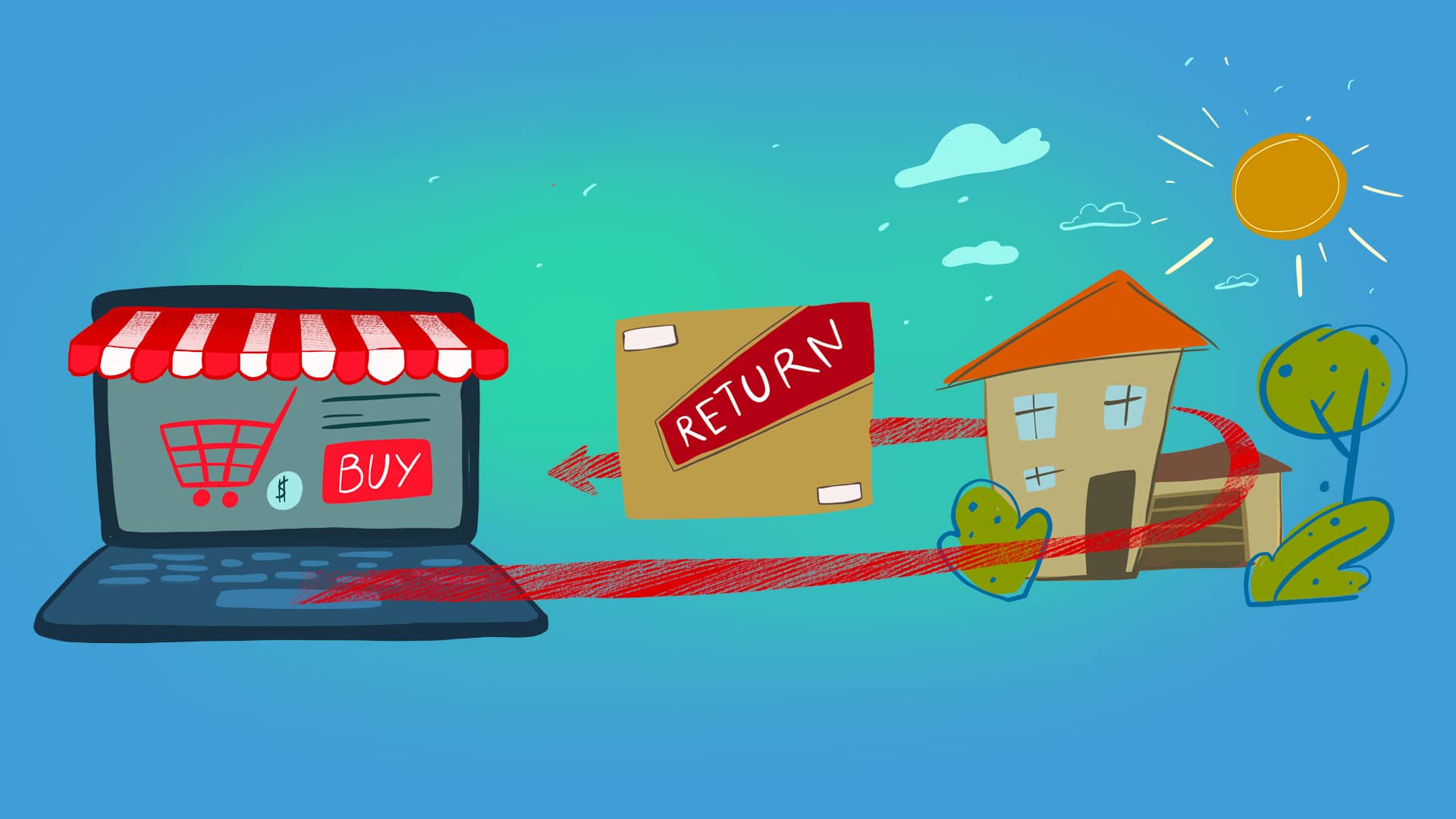 3. Appraise and Assess Returned Merchandise Quickly
Immediate and accurate appraisals matter. The faster a returned piece of merchandise can be assessed, scanned, sorted, and reported, the more efficiently and effectively your reverse logistics protocols can be executed. On the other hand, when returned merchandise winds up stuck on an unloaded truck or in a dusty corner of a warehouse, the likelihood of both mishandling and customer dissatisfaction rise.
With Sellercloud, creating and managing an RMA is simple. In particular, our cloud-based inventory management software makes it fast and easy to scan a returned item, select its condition from a dropdown menu, and get it on its way to its proper destination. The process is both quick and intuitive, so both processing time and errors are minimized. Since every scan, note, tracking number, correspondence, and data value is linked to the item's automatically generated RMA number, you can be confident that each piece of returned merchandise is being handled correctly.
Beyond the benefit to your return logistics workflows, timely returns acceptance also helps build customer confidence. The sooner a customer knows their return has been received and processed, the more likely their overall satisfaction with your business will remain intact (and the more likely their resulting feedback will be positive).
Just as with outbound order processing, return processing speed is crucial. It can either be the bottleneck that grinds your reverse logistics to a halt, or the pipeline that effectively propels the entire workflow. A simple and reliable plan for acceptance and assessment is a must.
4. Have Dedicated Channels Ready to Resell Refurbished Returns
Selling refurbished merchandise can seem like a gamble; the odds of customer dissatisfaction (and thus additional returns) go up when a product is not being sold in anything other than new condition. That said, it can be a profitable venture if you take the proper steps to remain as above board with your customers as possible. Selling used products doesn't mean you are a snake oil salesman.
Rather than refurbishing items and listing them alongside your new merchandise, consider creating separate sales channel accounts and logistics pipelines to keep them segregated. This creates a firewall of sorts between your new and renewed products, and limits the chances for negative impacts caused by picking errors or increases in negative marketplace feedback.
Sellercloud's omnichannel e-commerce platform makes it easy to manage these renewed and refurbished inventory channels alongside the channels you use for your new merchandise. Our custom inventory calculation rules allow you to be sure that the proper products in the proper condition reach their proper destinations. In addition, features like this help to ensure you remain compliant with marketplace listing policies that prohibit duplicate listings from multiple accounts.
5. Consider Adding a Centralized Return Center
Rather than having your warehouses and logistics partners trying to juggle both inbound and outbound shipments, consider dividing the two processes into dedicated logistical workflows. When your warehouse teams are not constantly having to switch between shipping out orders and processing returns, you eliminate opportunities for confusion and errors.
Centralized Return Centers (CRCs) take this a step further by serving as the hub for all of your inbound return shipments. Since these facilities are solely responsible for receiving returns and RMAs, workers have the time, space, and focus to ensure every return and RMA is processed as quickly, smoothly, and efficiently as possible. Some companies opt to create their own CRCs in-house, while others opt to enlist the help of a 3PL partner. Some companies create a CRC that is centrally located in relation to its customers, while some companies operate multiple, regional return centers to minimize transportation costs and delays.
While not suitable for every e-commerce business, for many, the benefits of CRCs are real. By putting return shipments under their own roof, it limits their overall impact on your ongoing sales workflows. For instance, utilizing a CRC means that you no longer have to make the call to pull staff from processing new orders to tackle a neglected mound of returned products. You don't have to juggle valuable loading dock space when both inbound and outbound shipments are competing for attention.
Ultimately, a dedicated return processing team is likely to operate at a higher efficiency than warehouse staff trying to wear too many hats at once. This allows you to create more deliberate return and RMA protocols to minimize loss and help maximize customer satisfaction. At the same time, management and oversight can be hyper-focused on optimizing returns procedures.
No matter what your reverse logistics plan looks like, Sellercloud's inventory and returns management tools can give you peace of mind that you are on top of your merchandise and its shipments. Our robust tracking features and omnichannel inventory management platform make sure that you know where every piece is – outbound or inbound – and where it's going. Contact us today for a free demo.