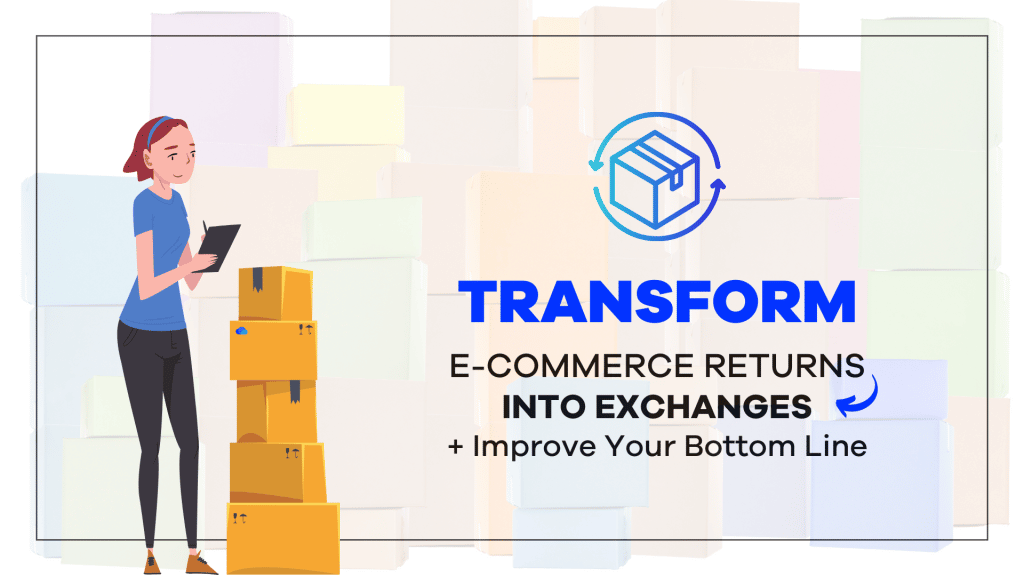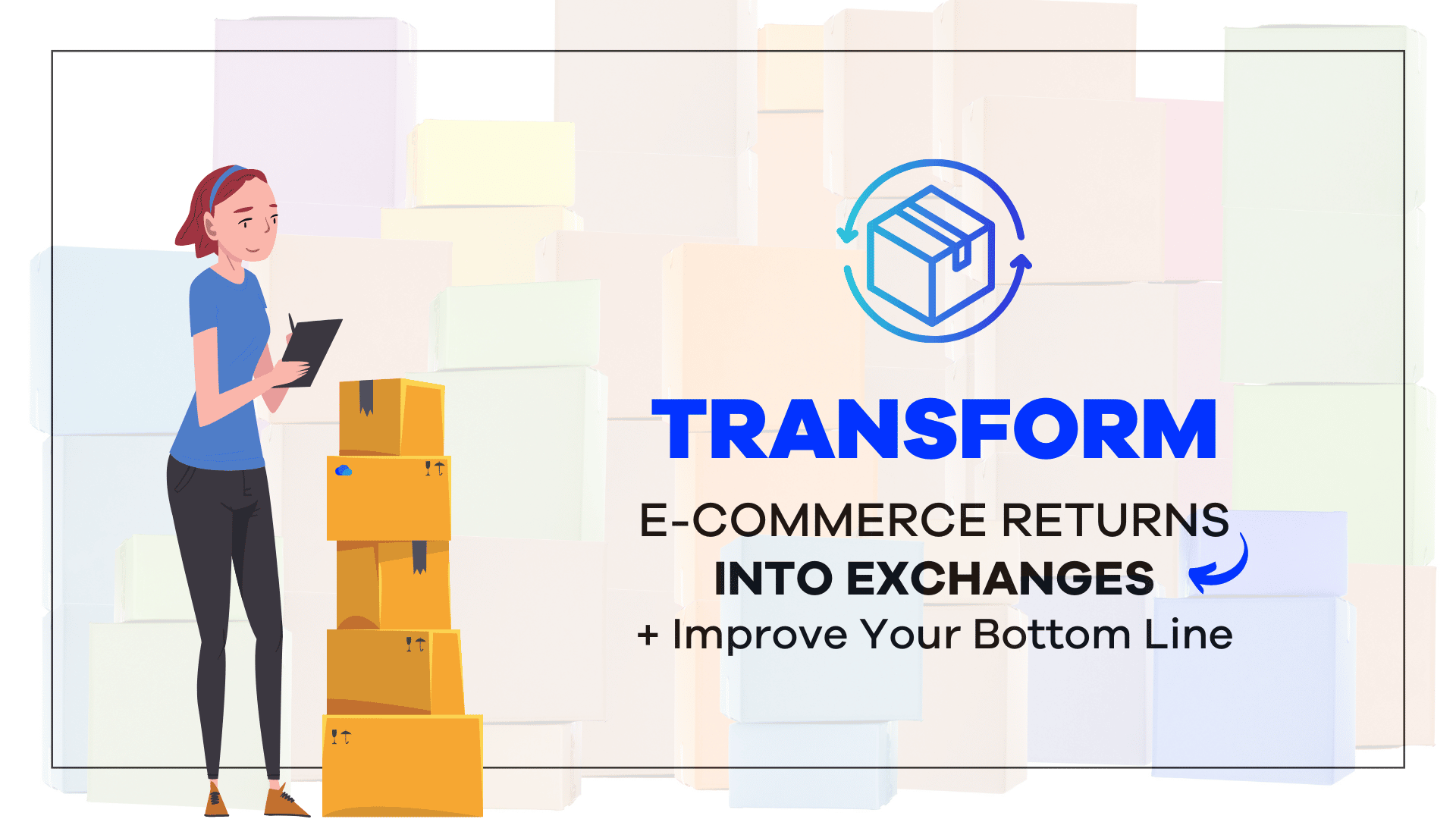 When you sell online, returns happen. By some estimates, over 20% of all e-commerce sales end in a return. That means that part of running an e-commerce business is accepting the fact that RMA requests are coming. However, a return does not have to automatically drag down your profitability.
While refunds, return shipping, and return processing costs can turn a sale into a loss on the balance sheet, you can minimize or outright eliminate that loss by issuing an exchange instead of a refund. To do so, you need both efficient and responsive return protocols as well as a purposeful strategy for convincing customers to give your products a second chance.
You Need A Plan for Dealing with Returns
An effective returns strategy is one of the pillars of a successful omnichannel e-commerce business. You need to have a reliable RMA workflow for both your first-party and third-party sales so that returns can be initiated, received, and processed quickly and cost effectively. Without this, it doesn't matter whether customers want a refund or an exchange.
On your own first-party sales channels, this means devising a clear, intuitive policy that instills customer confidence in your brand. You need to show that you stand behind your products and service, and are dedicated to making things right should they go wrong.
Customers also need to know that you are not only open to accepting returns and exchanges, but that you are committed to making the process as simple and intuitive for them as possible. The fewer hoops to jump through, the better.
When selling on third-party marketplaces, this is also the case. However, there are often specific expectations for how you must respond to customer returns. In some cases, these returns are authorized automatically. Compliance with marketplace terms of service for returns is critical in keeping your seller accounts in good standing and maintaining access to marketplace customer bases.
At Sellercloud, we know how important a strong reverse logistics plan is for keeping your brand running smoothly. That's why we have introduced Frisby, our RMA management solution that will keep your customers happy and make your team more efficient. With Frisby, your e-commerce business can offer benefits like self-service returns, automated return shipping label creation, hassle-free refunds, and a customer-focused exchange process.
5 Ways to Promote Exchanges Instead of Returns
A refund request is one of the worst possible end results for an e-commerce transaction. It means that you have let a customer down in some way. It doesn't matter if it's disappointment in your merchandise, an order processing error, or poor customer service, the purchase did not meet expectations and you are not being offered another chance to make things right.
This outcome means the loss of an individual sale, and it also likely means that you have eliminated your prospects for repeat business from the customer. Customer loyalty is an essential component of any e-commerce growth plan; refund requests are a sign that you likely still have work to do to earn that trust.
Exchanges, on the other hand, are a far superior outcome. When a customer is willing to exchange a purchase for another product, they are showing you a willingness to continue to engage with your brand despite an order not going exactly as they had hoped. This doesn't happen automatically. You need to make sure there is both an awareness that exchanges are a viable option, and that the process will be simple.
There are several ways to make this happen:
Guarantee Speedy Exchange Turnaround Time
If a customer has decided to return an item, that means that they have already waited for their initial order to be fulfilled. Return and exchange shipping times add to how long customers have to continue to wait to end up with the exact product they want – possibly even the specific merchandise they wanted in the first place. If a customer isn't willing to wait any longer, they may opt to order from a competitor or pursue an alternative from a brick-and-mortar store.
Offering instant exchanges can drastically cut down on customer wait time. Consider offering to send out replacement merchandise once returns have been shipped rather than waiting for returned products to show back up in your warehouse. This speeds up the turnaround time of the exchange and, as long as you are utilizing a fast shipping option, should result in an exchange that is fulfilled as fast (if not faster) than had the customer decided to order from an online competitor.
Give A Wider Return Window for Exchanges
Making your exchange window longer than your refund window can be a way to steer dissatisfied customers toward replacing products rather than opting for cash. This gives you the double benefit of both demonstrating faith in your products and also increasing the likelihood that a return becomes an exchange instead of a refund.
You could also consider a hybrid approach whereby after the refund window closes, returns for site credit are still available. This leaves the door open for future engagement and offers the same profitability benefits as an on-the-spot exchange.
Eliminate Exchange Costs
Some e-commerce marketplaces and webstores require customers to pay for the privilege to return merchandise. These fees can include return shipping costs, restocking fees, and charging shipping for the resulting exchange. In some cases, these fees are dictated based on the reasons why a customer is initiating their return.
Removing some or all of these fees from the equation increases the likelihood that a customer will opt for an exchange. Again, the main benefit of an exchange to you, the seller, is that you are able to continue your engagement with an active customer. The more positive these engagements remain, the better the odds are that  you are cultivating a long-lasting customer relationship. Removing additional fees, even though doing so may have a short-term impact on your profit margin, can pay off as a long-term strategy if it leads to recurring sales and increased buyer confidence in your brand.
Offer Exchanges with Benefits
Sweetening the pot with discounts or free product upgrades can be very influential in getting dissatisfied customers to accept an exchange instead of a straight refund. This creates an additional value-add to make customers feel like they are not only having their concerns addressed, but that they are getting additional purchasing power by sticking with your e-commerce business instead of looking elsewhere for an alternative replacement option.
Suggest Exchanges First
It may seem obvious, but customers looking to return an item may not even realize that an exchange is an option. Make it a point to promote the visibility of your exchange options and incentives anywhere a customer might visit in their pursuit of a refund. This includes any returns-focused pages as well as anywhere you publish your returns policies.
Also, be sure to consider and surface suitable exchange options for customers. For instance, if a customer is returning a pair of shoes, offer alternative sizes, colors, and designs in styles that are still similar to the original order. If a customer is returning an electronic device, show alternatives with comparable features and functions.
By eliminating a shopper's need to dive back in and search your catalog for a desirable replacement, you reduce the number of clicks to initiate and complete an exchange. The convenience alone can be a massive difference-maker when it comes to deciding what type of return a customer is willing to accept.
Sellercloud is committed to helping you deliver not only products, but a first-class online shopping experience to your current and future customers. Even with a robust omnichannel growth platform at your fingertips, returns are going to happen. Contact us directly for a free demo to see how Sellercloud and Frisby can transform the way your e-commerce business deals with returns.