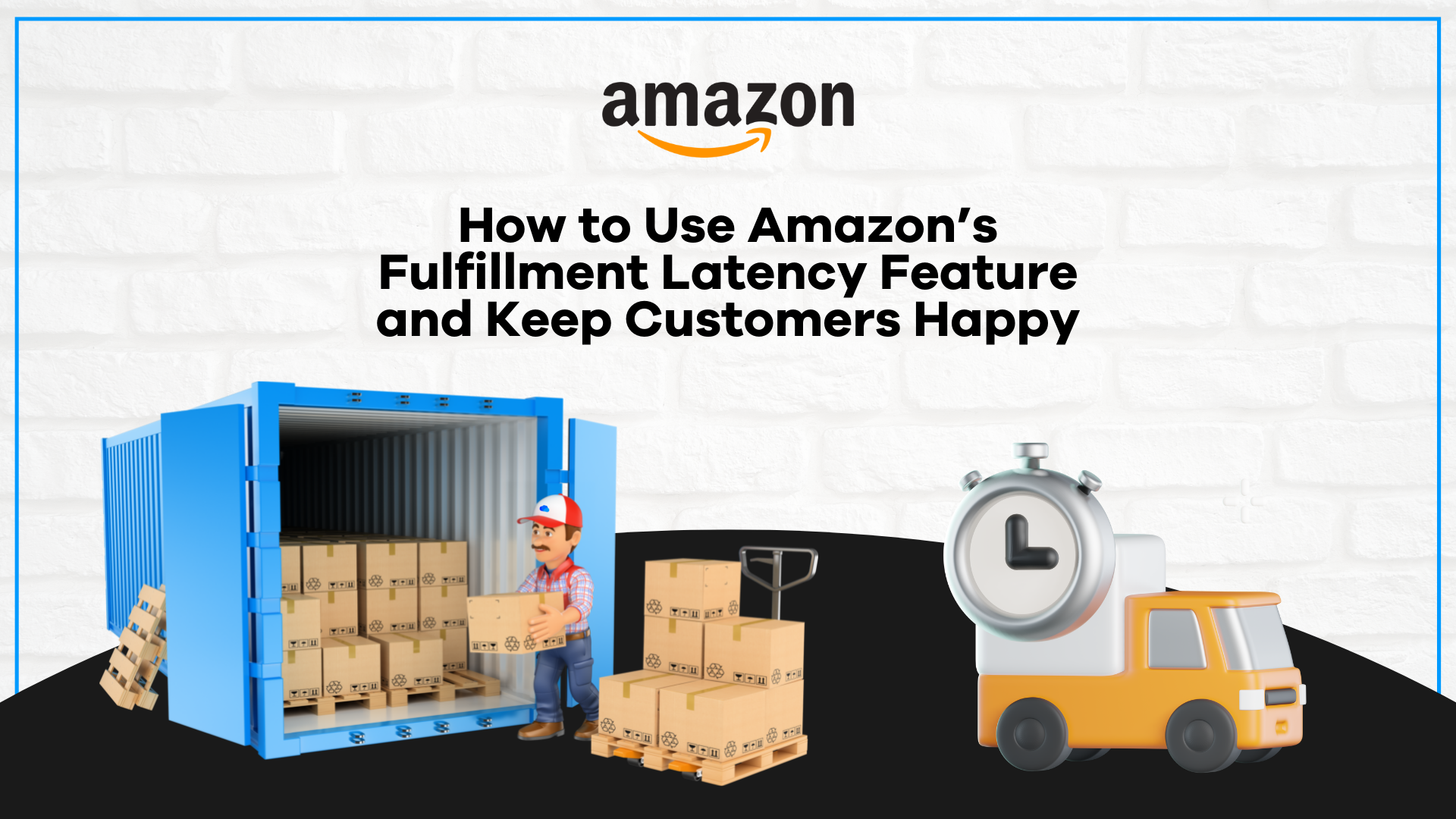 E-commerce sellers can use Amazon's fulfillment latency option (sometimes referred to as "handling time") to indicate that an item will need extra lead time to ship. It can be set on a per-item basis or for your entire catalog.
For any items marked for fulfillment latency, Amazon customers will be notified with a message like "Processing takes an additional 4-5 days for orders from this seller" in the listing, cart, and checkout process.
Taking advantage of this simple yet helpful feature is a reliable way to help ensure that customer expectations match your fulfillment realities. Not only that, but it can also help prevent customer complaints and strikes against your Amazon Order Defect Rate that can negatively impact your standing as a seller on Amazon Marketplace.
Reasons for Adjusting Your Fulfillment Latency
Fulfillment latency is a rate you would ideally like to keep as short as feasible. Marketplace shoppers regularly cite fast shipping as a determining factor when deciding whether or not to purchase an item online. However, there are certain instances when turnaround time for particular items in your catalog may take longer than others.
Some of the most common circumstances when you might need a longer fulfillment latency include:
Large or irregularly packaged items – Certain items are simply not suited for traditional picking, packing, and shipping routines. When you have SKUs that require unique fulfillment workflows like custom packaging or freight shipping, it makes sense to adjust your fulfillment latency settings to compensate for the additional processing time.
Supply chain disruptions – Sometimes fulfillment delays have nothing to do with your own fulfillment efficiency. Delays and interruptions from your vendors can prevent even the most streamlined e-commerce workflows from getting shipments out the door. Adjusting your fulfillment latency is a proactive step you can take to prevent overselling or having to issue shipping delay emails to customers awaiting your products.
Low inventory levels – Whether you are facing supply chain issues or simply carrying less stock, you may need some additional lead time to ensure that all of your incoming orders can get processed and shipped out. Using the fulfillment latency feature can be a good way to make sure that customers have a realistic expectation of how quickly they can expect their orders. If it turns out that you are able to fulfill orders faster than projected, you will find yourself in a much better position under-promising and over-delivering than vice versa.
Vacations, holidays, or other office closures – E-commerce sales happen 24-7, but that doesn't mean your business is always operating that way. There are times throughout the year when your business closes or is operating with a skeleton crew. In these instances, fulfillment latency can be used like an e-mail "out of office" setting to give your business the ability to accept orders and fulfill them when normal operations resume; you just need to be sure to reset the fulfillment latency to your usual levels once operations are back to normal.
Avoiding Late Shipment Rate (LSR) penalties – Fulfillment latency can provide a cushion to help keep your Amazon seller account in good standing. Amazon requires sellers to maintain a LSR under 4% to continue to be able to sell on the marketplace. This is calculated over both 10-day and 30-day periods to determine the percentage of orders that are confirmed shipped after the expected ship date. Failure to comply with this policy could be extremely costly, especially if your brand relies heavily on Amazon sales.
How to Set Fulfillment Latency
Fulfillment latency can be set two different ways: catalog-wide or per-item. Catalog-wide fulfillment latency values are treated as global values.
Adjusting your fulfillment latency on Amazon Marketplace can be done by following several steps depending upon your desired outcomes.
For setting a default handling time:
Log in to "Seller Central" 
Navigate to the "Shipping Settings" page
Open the "General Shipping Settings" 
Set the desired handling time
Click "Save"
When setting handling time for individual products or in bulk batches, however, the process can be more complicated.
Amazon also offers an option to set an Order Handling Capacity which automatically adds additional handling time days to your listings if you have exceeded a certain number of orders in a particular day – giving you a chance to catch up without risking LSR strikes.
Sellercloud makes the fulfillment latency process significantly simpler by allowing you to adjust your fulfillment latency from within a single, cloud-based platform rather than having to go through Seller Central for each change. Our omnichannel tools give you the ability to access marketplace-specific tasks like this one without ever having to venture between multiple websites and logins.
Sellercloud gives you the option to handle fulfillment latency in several different ways directly from your catalog:
Set fulfillment latency values for specific products with the Amazon Properties tab
Set fulfillment latency values of up to 30 days for batches of products by entering them into the FulfillmentLatencyForAmazon column
Set default fulfillment latency values for all products at the company level
Taking things further, Sellercloud gives you the ability to override assigned fulfillment latency values should you need to. For instance, if a product's specific fulfillment latency value is set to 2 days, but a new global value is set to 4 days, Sellercloud will adjust the lead time of the product to match the longer of the two lead times – in this case, 4 days.
Ready to see how Sellercloud can put more features like these at your fingertips all within a single, unified, omnichannel platform? Contact us directly for a free demo and experience how the added convenience and control offered by the Sellercloud family of products can take your e-commerce business to the next level.