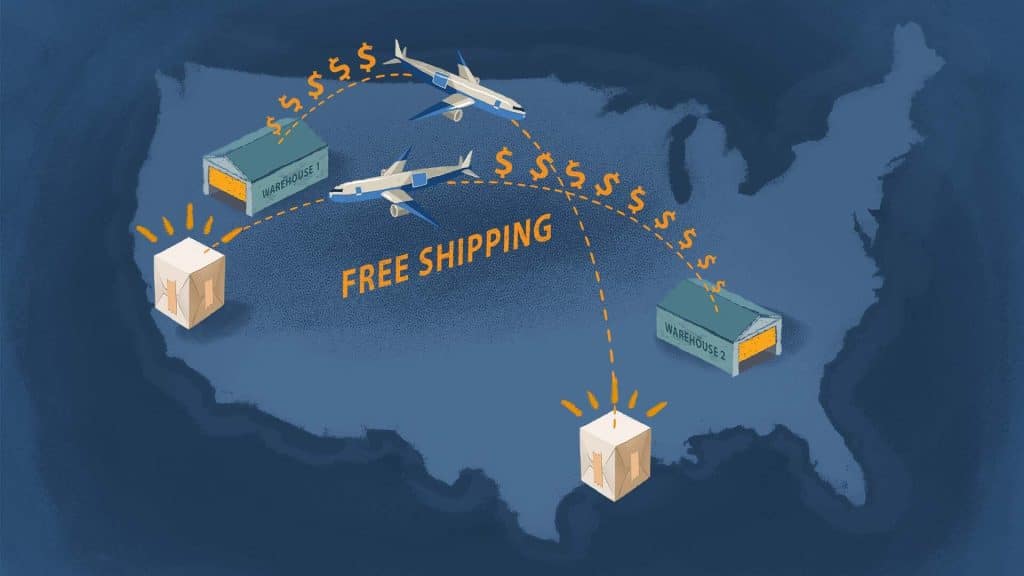 Over the past decade, online customers have come to both appreciate and expect fast shipping for their orders. There are numerous studies that show the psychological value of free and fast shipping as well as their positive correlations with online sales conversions.
That said, it should come at no surprise that when shipping is free and quick, sales volume and order values go up. Unfortunately, not every e-commerce seller is properly equipped to deliver the same fast and inexpensive shipping offerings that industry leaders like Amazon and Walmart can offer.
While the promise of a potentially inexpensive and speedy shipping option may entice customers to check out, failing to deliver (literally and figuratively) can cause harm to your brand and your chances of repeat business. Routinely late or missed deliveries can even result in marketplace suspensions and bans. You can't afford to make fulfillment promises to your customers that you can't keep.
This becomes more challenging given the ever-changing nature of shipping provider rates and services. When these shifts happen, not only do you need to be ready to be flexible in your shipping options, but you need to be sure that you are communicating how these changes affect the fulfillment services you are offering to your customers. For omnichannel sellers, this means that everywhere you list products must have the latest information regarding the shipping speeds you can promise and the shipping costs you charge.
This is particularly relevant given the latest service standard changes from the USPS as well as forthcoming changes coming in 2022 from FedEx and projected rate hikes from UPS.
However, there are ways to minimize these impacts. 
New USPS Shipping Slowdowns and Rate Hikes
The USPS has put into effect new policies that are poised to both slow down delivery and increase prices on some of their most popular services. Most notably, First Class Mail (FCM) packages that used to take a maximum of 3 days may now take up to 5 days. The farther the distance between origin and destination, the more likely the package will extend into the new 4- or 5-day delivery window. As a result, the USPS expects 32.1% of FCM packages to now be delivered in 4-5 days.
The reasons for this change are a matter of ongoing public and political debate, but the reality is, USPS is removing planes from their middle-mile logistics in what they say is an effort to cut airfare-related costs and improve reliability. By shipping all FCM via truck, they theoretically eliminate the number of times a package must be transferred to and from different vehicles and hubs along the way.
If your e-commerce business relies on USPS as an outbound shipping option, you need to be sure that your website and marketplace listings reflect the ways this policy will impact expected arrival times.
To go along with the shipping speed changes, USPS has issued price increases for its budget-friendly media mail service as well as rate increases for the 2021 holiday season. For sellers who ship with USPS, these costs could make a notable dent in your landed costs. Furthermore, these types of rate hikes are not a new occurrence.
The challenge for sellers becomes whether it is worth absorbing these costs into your bottom line, passing these cost increases on to the customer, or seeking new fulfillment partnerships. Whichever you choose, any changes in your shipping situation need to be effectively communicated to customers.
Thankfully, there are ways to offer customers speedy, reliable shipping despite these changes from the US Postal Service (or future policy shifts from other popular carriers). Whether you ship with USPS or not, you can take steps to prevent shipping from being the reason why a customer abandons their cart or avoids your brand altogether.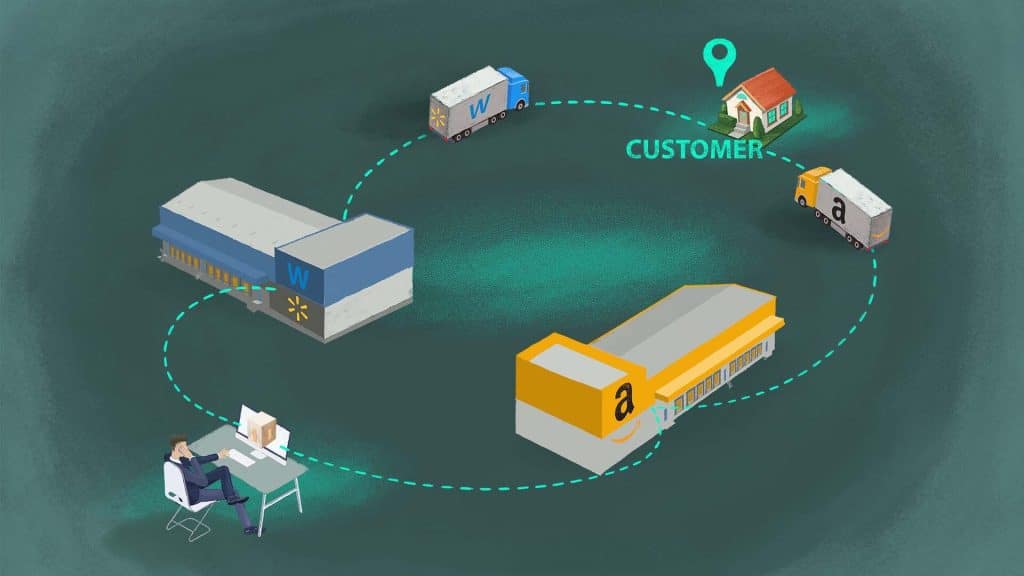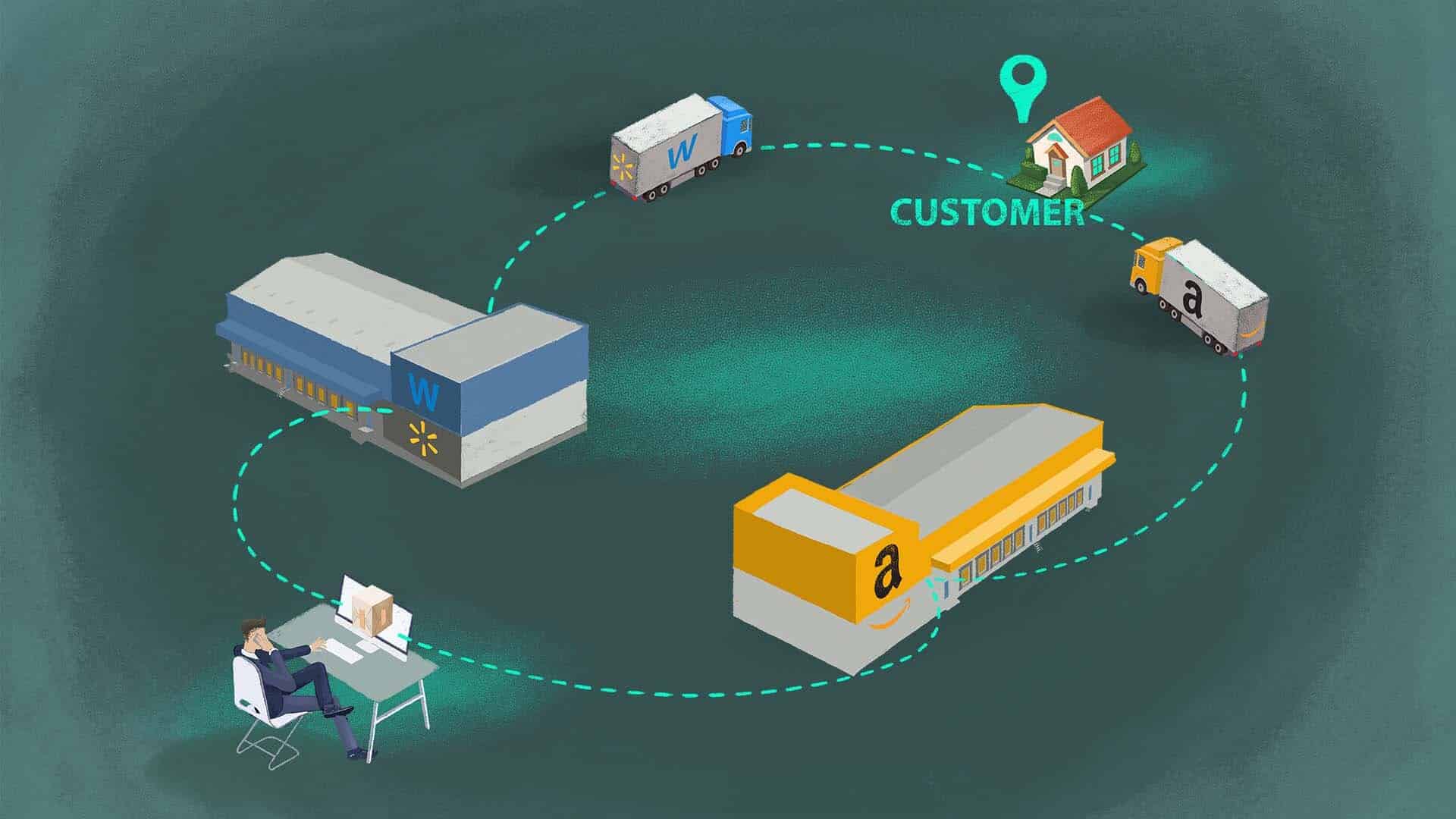 Take Control of Your E-Commerce Shipping Speeds and Costs
Customers don't like surprises. When an online shopper adds your product to their cart, only to see the total jump at checkout due to shipping costs or a long wait before the product arrives at their door, you have created an additional decision point to the transaction. The customer has  already gotten to the point where they have made their purchasing choice based on the information that you have provided, but now there is additional information to consider before checking out. In many cases, they may think twice and you may lose a sale.
This doesn't have to be the case. There are steps you can take to minimize the impact your shipping realities have on customers' conversion rates: 
Eliminate the surprise – Rather than making shipping costs a surprise at checkout, surface them. Using users' account information or provided zip code, calculating estimated shipping costs can help reduce the frustration when the total price is calculated.
Give customers shipping options – While everyone loves fast and free, some customers are more hung up on one or the other. Giving customers the option to choose a quicker, yet pricier option and a less-expensive (or better yet, free), but slower option can up the chances that you can provide what everyone is looking for – or at least willing to accept.
Sellercloud's Shipbridge makes it easy to offer multiple shipping choices across multiple carriers while also giving you the ability to create rule-based automations to maintain compliance with both marketplace standards and your own first-party business expectations. 
Utilize multiple warehouse locations –  Operating bi-coastal warehouses (or even international ones) can shorten delivery distances, fulfillment speeds, and shipping costs. This can dramatically improve the shipping options you are able to provide for your customers.
What's more, Skustack, Sellercloud's omnichannel warehouse management platform makes it easy to keep track of every piece of stock and ensure that the right products are always in the right locations to keep fulfillment workflows running quickly and smoothly.
Take advantage of marketplace-based fulfillment programs – Amazon's FBA and MCF, as well as Walmart's WFS can be a great way to off-load some of your fulfillment burdens while also offering customers elite-level shipping options.
No matter the size of your e-commerce business or the intricacies of your fulfillment operation, customers need to know when they will receive their merchandise and how much it will cost to get it to their doors. It falls to you to ensure that information is communicated clearly and honestly. It is also up to you to try to reduce the negative impact that information has on your ability to convert sales.Know that you can take proactive steps to ensure that those speeds and costs are as ideal as possible, and Sellercloud is here to help. Contact us directly for a free demo to see how our industry-leading inventory management platform and tools can help your e-commerce brand stay ahead of changes in shipping standards and rate hikes and, at the same time, offer your customers unparalleled fulfilment options and service.