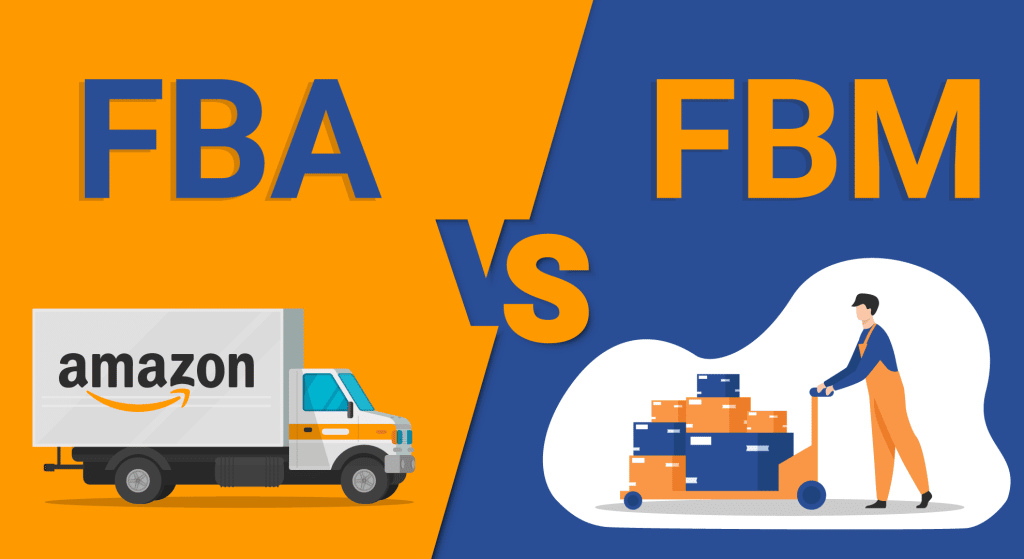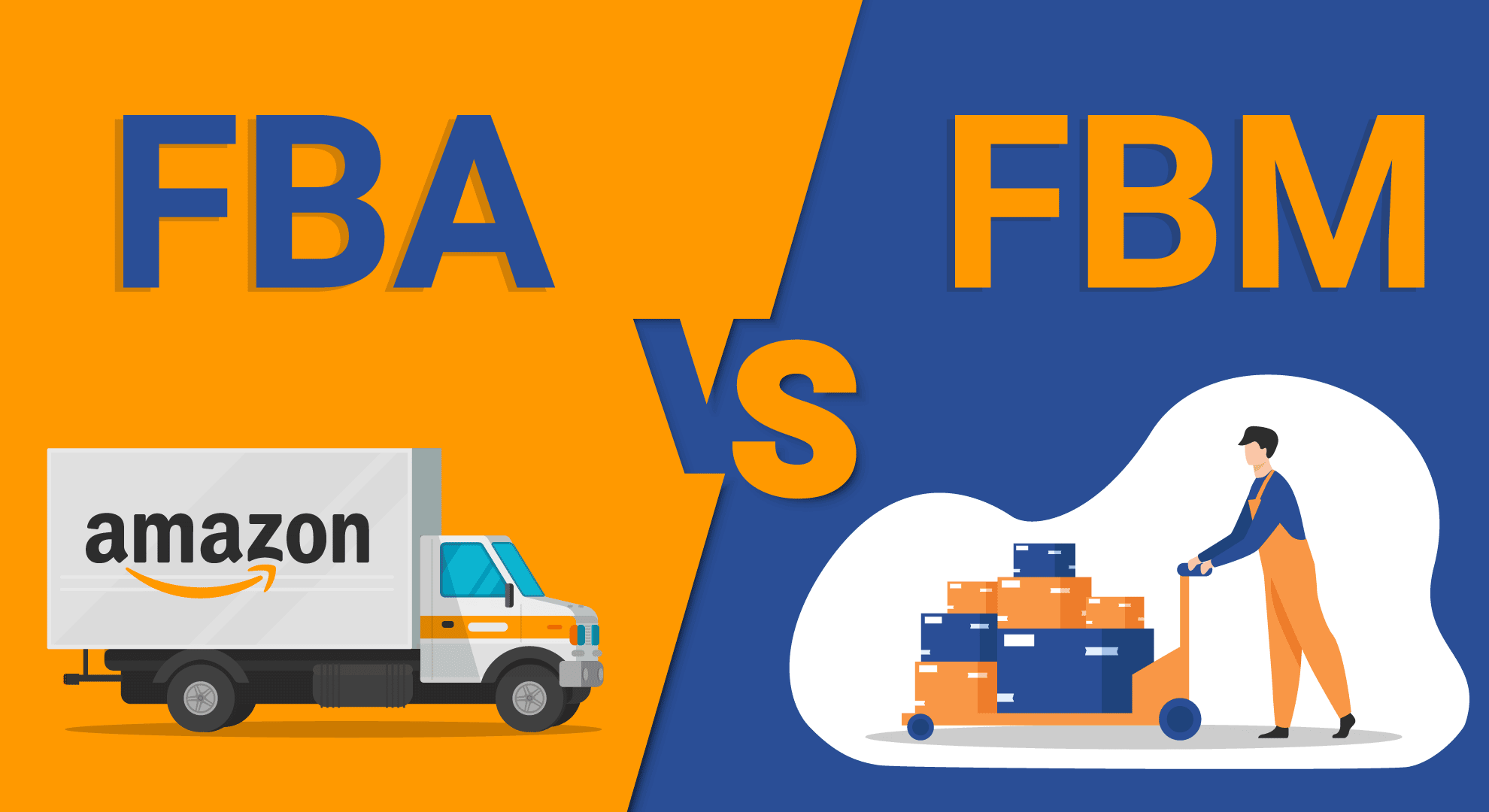 Want to learn the difference between FBA and FBM? This guide compares Amazon FBA vs. FBM so you can choose the BEST option for YOUR e-commerce business.
E-commerce is a booming industry with a predicted 2.14 billion global digital buyers, and Amazon is at the center of it all.
As a result?
Small business owners, investors, and people working 9-5 jobs are starting to pick up on it — and each year, more and more find success.
Since Amazon's birth, it has continued to add numerous features to its ever-growing platform. 
One of the most impactful ones gives the ability for third-party sellers to list their own products and make a profit.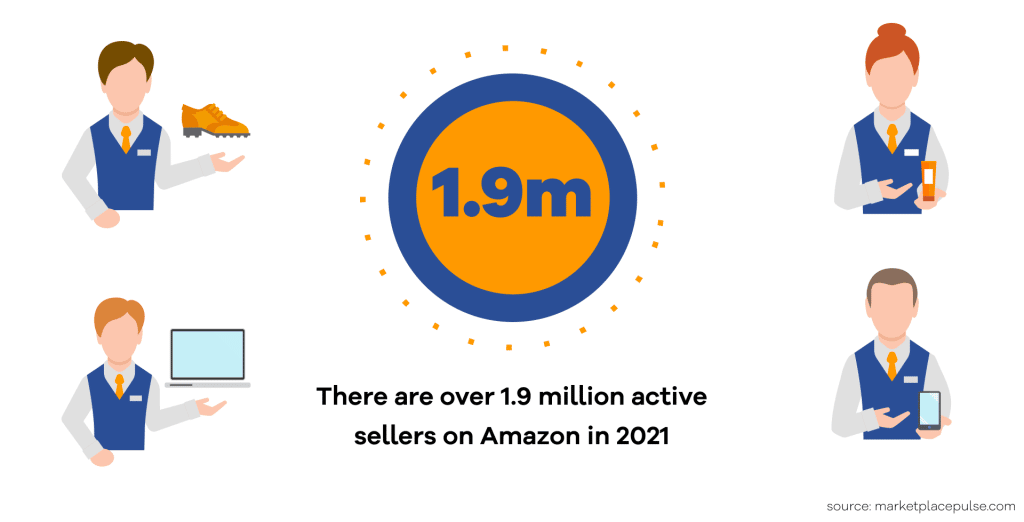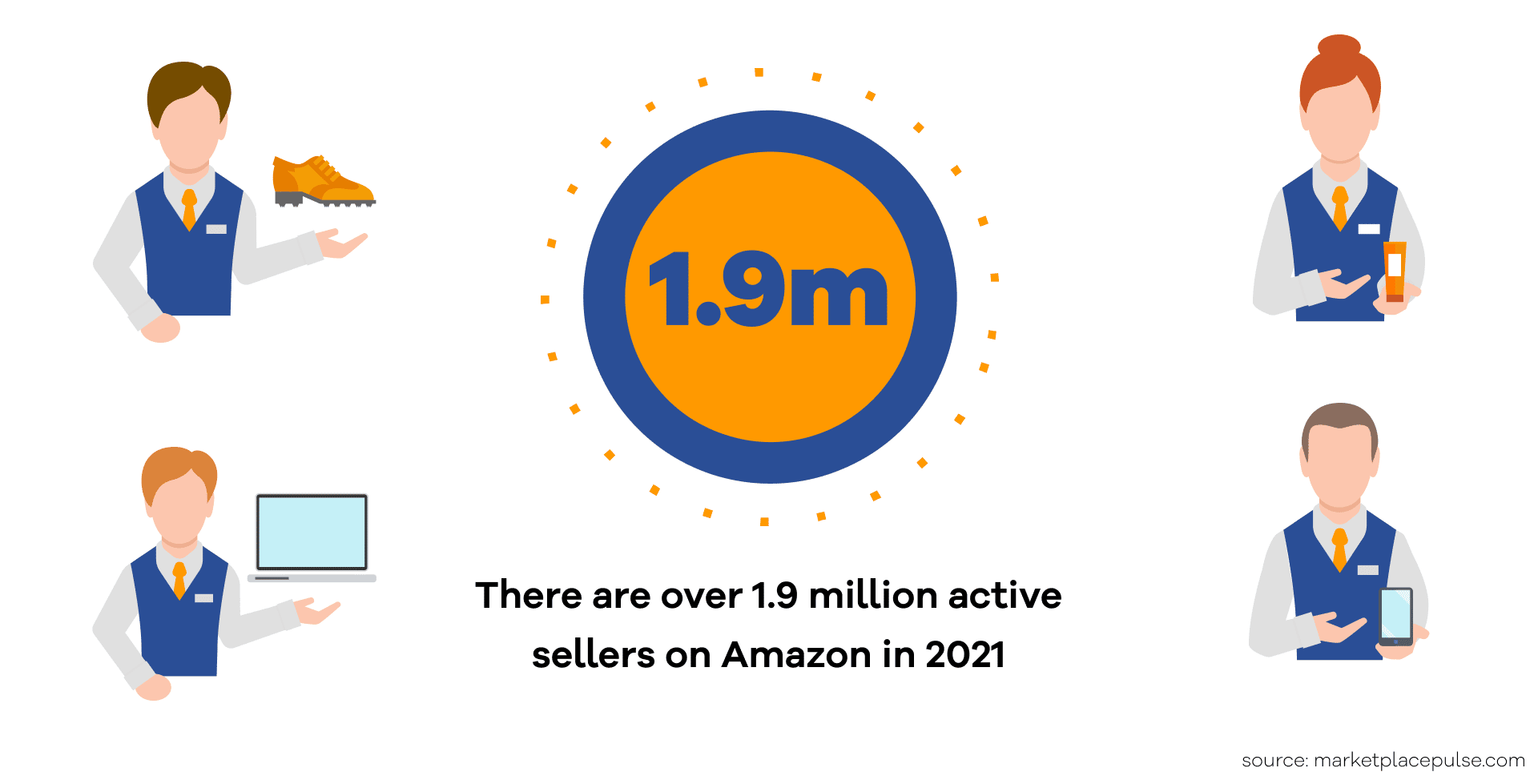 Now, there are over 1.9 million active sellers on Amazon in 2021.
If you want to sell on Amazon too, there are two ways you can choose to store, handle, and ship your products: 
Amazon FBA or FBM.
In this blog post, you're going to discover:
Amazon FBA vs. FBM: What's the difference?
The difference between FBA and FBM is simple. 
They're both fulfillment options for sellers on Amazon — but they're structured in two different ways.
FBA stands for "fulfilled by Amazon." 
When using this method, the seller is NOT responsible for warehousing, packaging, shipping out their customers' products, customer service, and processing any returns. 
Instead, the seller sends all of their inventory to Amazon warehouses, where Amazon staff does the packaging and shipping for them.
On the other hand, FBM stands for "fulfilled by merchant," and is when the seller is responsible for warehousing, packaging, shipping, and customer support.
There are several reasons why an Amazon seller would choose either of these methods, as they each have their own pros and cons. 
For example, factors like product weight, size, shipping cost, and more must be considered when determining how you'll fulfill orders.
But before you make the decision, you need to know how each process works.
How FBA (Fulfilled By Amazon) works
According to Statista, 73% of Amazon sellers in the US use FBA, which makes it the most popular fulfillment method for third-party Amazon sellers.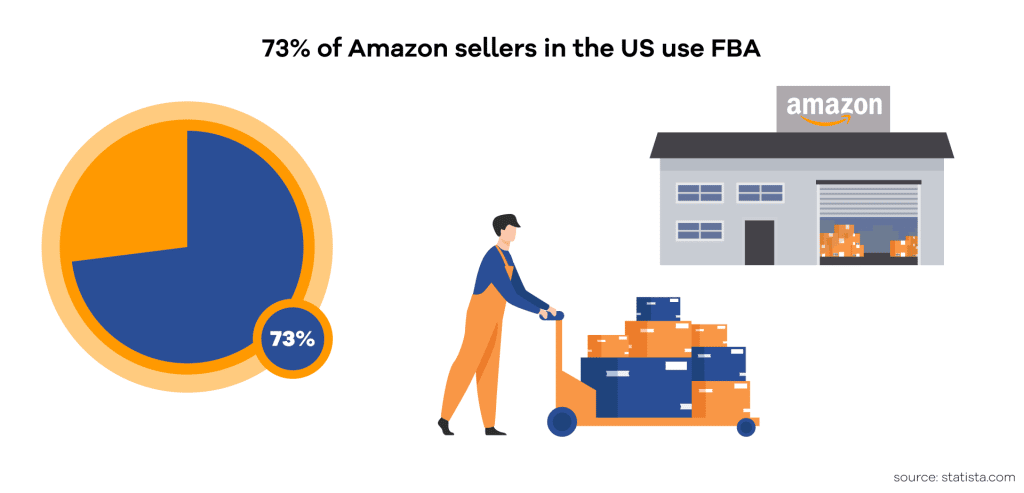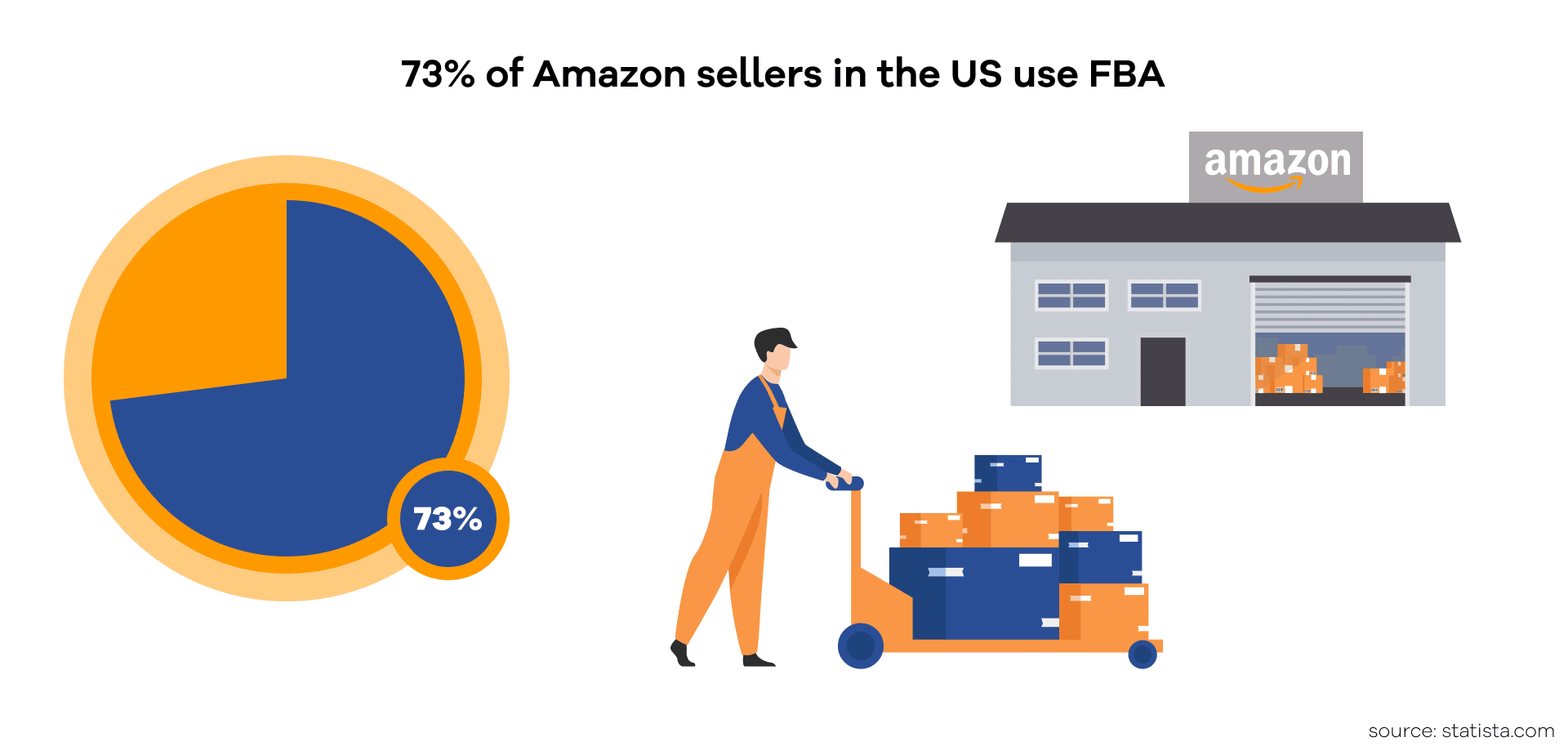 Amazon FBA does fulfillment for your products — AND handles customer support issues such as refunds and returns.
But that's not to say Amazon FBA handles everything for you.
As an FBA seller, you're responsible for listing, selling, and keeping your products at Amazon fulfillment centers well-stocked. 
If your inventory ever runs out, Amazon won't be able to fulfill orders, as they're unable to restock your products.
To keep FBA running smoothly, sellers will need to:
List their products as fulfillment by Amazon.
Prepare their products to be shipped to Amazon fulfillment centers while abiding by Amazon packing guidelines and shipping & routing requirements.
Send inventory to fulfillment centers for products to be in stock and ready to sell.
Amazon FBA can be a much-needed relief for big third-party sellers who don't have logistics in place, have high-turnover products, or because fulfillment will be more inexpensive if they outsource it to Amazon.
But as expected, its advantages come with a cost.
To use Amazon's FBA services, sellers must pay more fees, such as fulfillment charges starting at $1.97 per unit for small and light items — and go up to $100+ per unit for special oversized items. 
How FBM (Fulfilled By Merchant) works
The FBM route isn't as popular — with 43% of Amazon sellers using this method to fulfill orders (JungleScout).
FBM is as straightforward as it seems. The seller buys inventory, warehouses it, sells the product, packages it, and ships it. 
However, this also means that those using the FBM method must handle returns, refunds, and customer support themselves, too.
Sellers that choose FBM don't have to pay as many Amazon fees, which can lead to higher profit margins if they have the logistics in place.
However, sellers using FBM will have to pay for their Amazon selling plan, referral fees (these mostly range between 8% to 15% depending on their products' categories), and any costs associated with fulfillment.
To get started with FBM, all you have to do is create a seller account and start listing products. 
Pros and cons of Amazon FBA
Now that you know how Amazon FBA works, let's take a look at some of the primary benefits (and troubles) it offers e-commerce sellers.
Pros of FBA
There are a few reasons why Amazon sellers would choose to take the FBA path. 
Here are some of the most popular reasons:
Amazon adds more features to its FBA services. 
It's constantly evolving, which means your job as a seller on the platform can become easier and easier. 
In 2020, Amazon started offering features like comingling of inventory and the Inventory Performance Index.
The Inventory Performance Index lets you improve efficiency and sell-through rate. 
The relatively new feature lets you monitor things like your in-stock inventory, excess inventory, stranded inventory, and sell-through rates. 
The IPI uses a score to demonstrate how well your inventory is performing, which is calculated using the aforementioned elements. Your goal should always be to have a score above 500.
FBA reduces the workload for your operations. 
It doesn't take a rocket scientist to realize that the greatest benefit of FBA is that it handles the dirty work for you. 
FBA allows you to scale without your own fulfillment operations in place, and to focus on other parts of your e-commerce business.
Shipping costs are cheaper for smaller items. 
Since Amazon handles shipping, you'll notice that you spend less on shipping costs than before (if you're selling items that are small and light).
Amazon acts as your customer service department. 
With FBA, Amazon handles customer service (especially returns and refunds) for you.
This means you won't have to be responsible for customer service reps which cost company resources. 
Products are delivered faster. 
As an FBA seller, all of your products will instantly become eligible for free Prime shipping. 
When chosen by the customer, they'll receive the product significantly faster. 
Also, you won't be charged extra when customers choose Prime shipping, as it's included with FBA.
Cons of FBA
Of course, there are also a few reasons why sellers are reluctant to use FBA or simply choose not to.
You might experience more returns. 
Amazon's policies are pretty return-friendly for buyers, which makes it an attractive marketplace.
But it can also cause more of a hassle for FBA sellers since the return policy favors buyers. 
Amazon's "open return policy" lets customers return products fulfilled by Amazon and receive a full refund for up to 30 days.
Amazon has its own product prep requirements. 
Even though Amazon prepares all your products for shipping when purchased, you still have to prepare them for delivery to Amazon's warehouses. 
Amazon has its own list of requirements for inventory entering their facilities, which means you're obligated to do the checking, prepping, and sending of products to Amazon fulfillment centers yourself.
Cost is fairly expensive, especially for startups. 
If you're a veteran Amazon seller, FBA is probably more affordable and convenient for you. 
But for new sellers, the price might not be worth it just yet, because it could lower your profit margins and increase risk. This is especially true if you decide you no longer want to sell on the platform.
The longer your products sit in inventory, the more they cost you. 
Amazon charges long-term storage fees if your products sit in their inventory for too long. 
While these fees aren't unreasonably expensive, they're still essential to consider when budgeting.
Some large marketplaces prohibit using Amazon FBA for fulfillment
FBA is a great way to outsource your e-commerce fulfillment. But it's not a one-size-fits-all solution for selling on other large marketplaces.
Why?
Other marketplaces, such as Walmart, strictly prohibit sellers from using FBA because FBA packaging advertises Amazon, which may confuse customers.
Pros and cons of Amazon FBM
So, why would someone choose FBM (Fulfilled by Merchant) instead of FBA?
Here are four convincing reasons to do FBM.
Pros of FBM
While FBM would resolve many of the cons posed by FBA, there are a few other elements that make it some sellers' ideal storage and fulfillment option for e-commerce on Amazon.
Let's take a look at them now.
You can enroll in the new Prime Program. 
Did you know that you can still make your products eligible for Prime shipping without being an FBA seller? 
All you have to do is manage stricter shipping standards (which Amazon requires you to prove).
When you don't have to pay Amazon FBA fees (such as Amazon's long-term storage fees), your profit margins may be a bit higher every time you sell a product. 
If you have the systems in place to handle labor, storage, product handling, and shipping, you become more in control of your business's expenses — which, in turn, affects profitability. 
More control over your inventory. 
When your products are sitting in an Amazon warehouse that's far away, it's difficult to quickly resolve inventory issues. 
With FBM, you get to decide where your inventory goes (you can even get your own warehouse or office space) and thus, make it easier to access.
Exemption from Amazon's open return policy. 
Earlier, we discussed how — due to Amazon's open return policy — products fulfilled by Amazon can be fully refunded for up to 30 days. 
When you aren't an FBA seller, your products aren't fulfilled by Amazon, meaning they don't fall under the policy. 
So you might experience lower return rates.
Cons of FBM
Below are three common struggles with doing FBM.
FBA sellers are more likely to dominate the Buy Box. 
Amazon openly favors FBA sellers when it comes to getting in the Buy Box, meaning FBM sellers are at a disadvantage. 
Plus, customers tend to purchase products that are labeled as "fulfilled by Amazon" or contain the Prime badge, making them less likely to purchase from you. 
However, it's still very possible for FBM sellers to outperform FBA sellers.
FBA sellers don't have to worry about shipment and delivery dates, but as an FBM seller, it's all on you.
If you do happen to make a shipment mistake — such as shipping late or to the incorrect place — you'll receive a penalty from Amazon. 
If it happens too often, your account can even be suspended.
You take on the fulfillment expenses
The big deal surrounding Amazon FBA boils down to one thing: convenience. 
As an FBM seller, you're taking on the responsibility of running your own fulfillment and storage, which comes with added expenses.
With FBM selling, you can expect to dedicate a decent chunk of your company's resources towards inventory stocking, prepping, packaging, shipping, and customer service.
8 Factors to consider before choosing Amazon FBA vs. FBM
Aside from the primary pros and cons of each Amazon selling type and your personal priorities, there are six other factors you should keep in mind when choosing between FBA vs. FBM.
1. Product size and weight
Shipping is more expensive for products that weigh more.
Depending on the size and weight of your items, this should be a major factor when deciding which route to take. 
As an FBM seller, you'll have to cover the cost, whereas FBA sellers don't pay for shipping, handling, or packaging.
Amazon does charge FBA users based on size and weight, which makes it ideal for smaller items like books. However, if a seller was selling something heavier and bulkier like a couch, it'll probably be more profitable to use FBM.
Be sure to use the Amazon FBA calculator to get an idea for which will be better for your products.
2. Customer experience management and control 
Both options allow you to improve customer experience in different ways, although one is more hands-on than the other. 
FBM allows you to have direct contact with the customer, giving you more control.
However, FBA lets you boast customer-winning benefits (such as the Prime badge and "fulfilled by Amazon" label).
3. Seller feedback
Amazon's "seller feedback" feature lets customers see reviews and feedback from others who have already bought your product. 
According to eConsultancy, 61% of customers read reviews before making a purchase decision.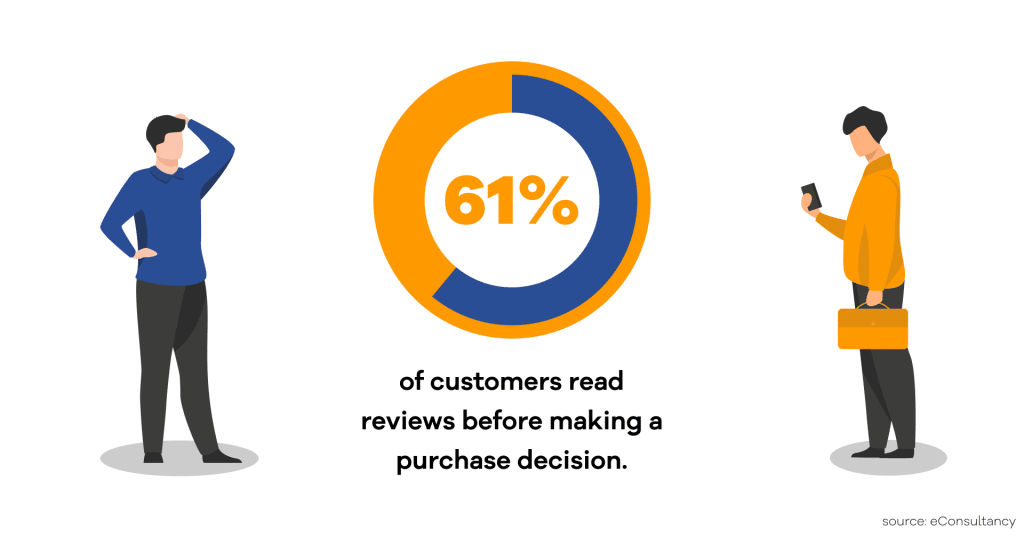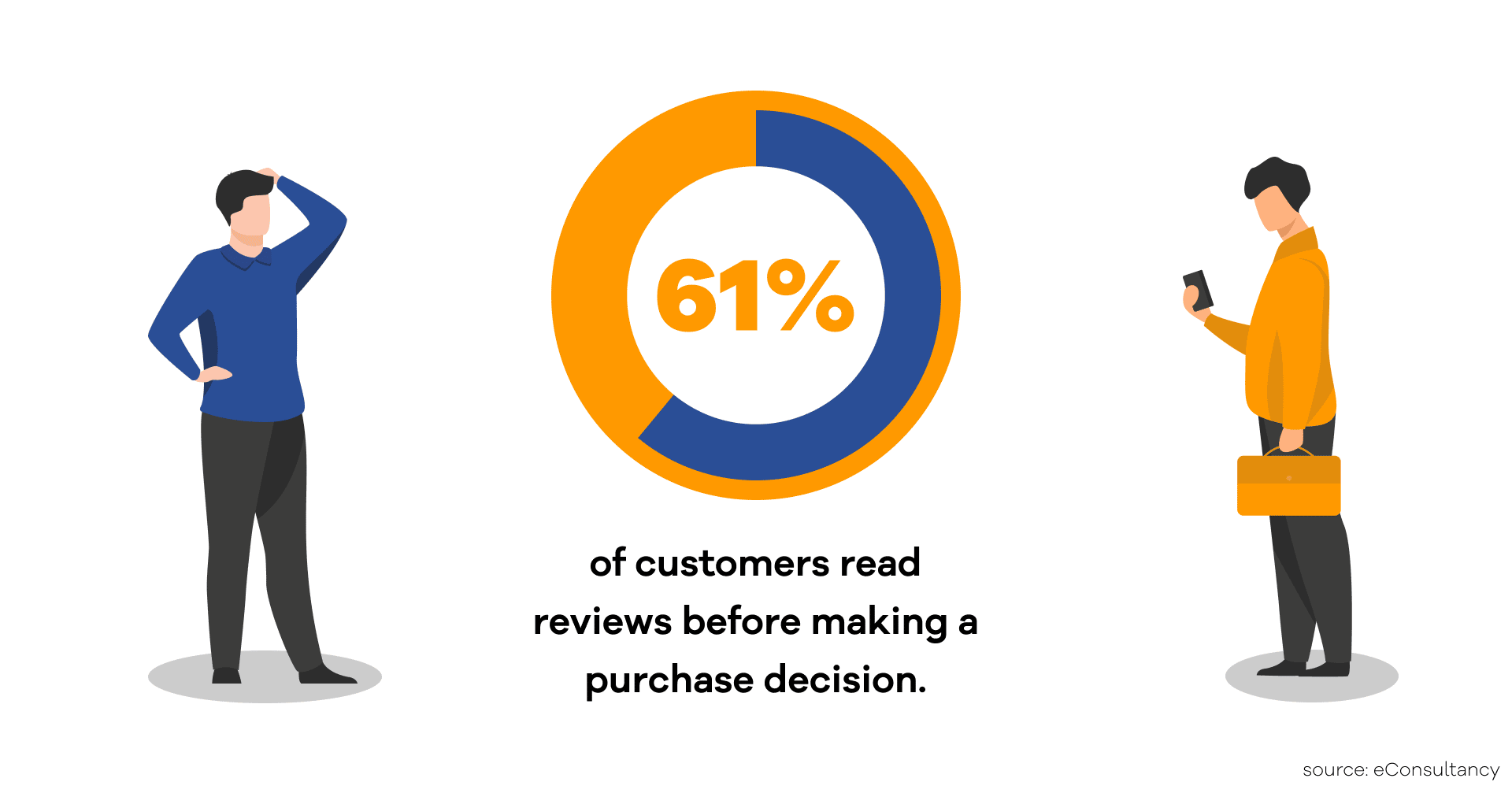 Since sellers using FBM are more actively responsible for their customers' experiences. This, in turn, means more control over their customer feedback.
4. Product turnover rate
How quickly you sell products will play a vital role in your choice between methods. 
If an FBA seller has longer turnover rates, they may be subject to long-term storage fees that'll subtract from their profit margins.
For this reason, many sellers with longer product turnover rates choose FBM to avoid those extra fees.
Sellercloud tip: FBA and FBM sellers can use Sellercloud's predictive restocking tools to prevent dead stock or to keep products from going out of stock.
5. Fees
No matter which route you take, you'll always have fees to pay. 
For Amazon FBA, the fees cover the services Amazon performs for you — such as warehousing inventory and fulfilling orders. 
For FBM sellers, various costs associated with fulfillment and storage become business expenses that they're responsible for handling.
6. Logistics
The logistics of running an Amazon e-commerce business — picking, prepping, and shipping — can require a lot of resources, systems, and labor.
Some sellers prefer to handle it themselves, while others would rather outsource it to Amazon.
7. Restrictions from other marketplaces you sell on
Another thing to keep in mind for choosing FBA vs. FBM is the marketplaces you sell on.
Amazon allows sellers to do Multi-Channel Fulfillment (MCF) which means they can have orders — from their website or other marketplace — be fulfilled by Amazon.
However, some marketplaces have shipping restrictions that forbid Amazon from doing fulfillment.
8. Top product categories for Amazon FBA vs. FBM
Believe it or not, whether you choose FBA or FBM can affect your success in different categories. 
This is because certain categories are more heavily populated with either FBA or FBM products.
So if you're looking to do e-commerce in a specific niche, use these data points to consider whether FBM or FBA will be best for you (JungleScout).
FBA top product categories:
Home & Kitchen (44%)
Toys & Games (26%)
Sports & Outdoors (24%)
Health, Household & Baby Care (22%)
Beauty & Personal Care (21%)
Kitchen & Dining (19%)
Office Products (19%)
Tools & Home Improvement (17%)
Grocery & Gourmet Food (16%)
Garden & Outdoor (16%)
FBM top product categories:
Home & Kitchen (50%)
Health, Household & Baby Care (29%)
Toys & Games (29%)
Sports & Outdoors (28%)
Beauty & Personal Care (27%)
Tools & Home Improvement (25%)
Books (22%)
Office Products (22%)
Garden & Outdoor (21%)
Kitchen & Dining (20%)
When to use Amazon FBA
If you don't mind spending a bit of cash to get your Amazon business off the ground (or keep it sailing smoothly), FBA could be the right path for you.
FBA is for those wanting to rid their company's workflow of preparing products for shipping and responding to customers in exchange for paying (potentially hefty) Amazon fees.
In other words, FBA is best for sellers looking to outsource most of the "dirty" work. 
Also, FBA is better-suited for selling on Amazon, their own website, or marketplaces that do not restrict using FBA.
Sellers using FBA are more likely to not have their own warehouse, resources, and workers to properly package and ship products — and do customer service.
Using FBA as a startup can be risky and rewarding. 
On one hand, it makes starting your e-commerce career easier (with logistics already in place). 
But on the other hand, you risk wasting money if your products don't sell quickly or you decide that FBA isn't for you.
When to use Amazon FBM
FBM is perfect for sellers who want control over every part of their business possible (from packaging the product to customer experience) and don't mind spending extra resources to compete with FBA sellers dominating the buy box.
Sellers using FBM might also have an easier time diversifying their e-commerce channels since they don't have to worry about FBA restrictions from other marketplaces.
In the end, you're taking on more responsibility, which can lead to more reward with FBM. 
If you value higher profit margins without the Amazon FBA fees or monthly subscription costs — in exchange for more control, then FBM is likely the best choice for you.
Strengthen your Amazon FBA or FBM processes with Sellercloud
Regardless of your business choice, you need to make sure your purchasing, inventory management, fulfillment, and shipping are all connected.
And if you're doing FBM, this is increasingly crucial since you're responsible for all aspects of e-commerce.
An easy solution?
Using an all-in-one e-commerce platform, like Sellercloud.
Sellercloud is your end-to-end management solution for your e-commerce business that puts an end to inefficient restocking, overselling, poor inventory management, and much (much) more.
Request a demo today to see how Sellercloud can make your e-commerce business more efficient and profitable.