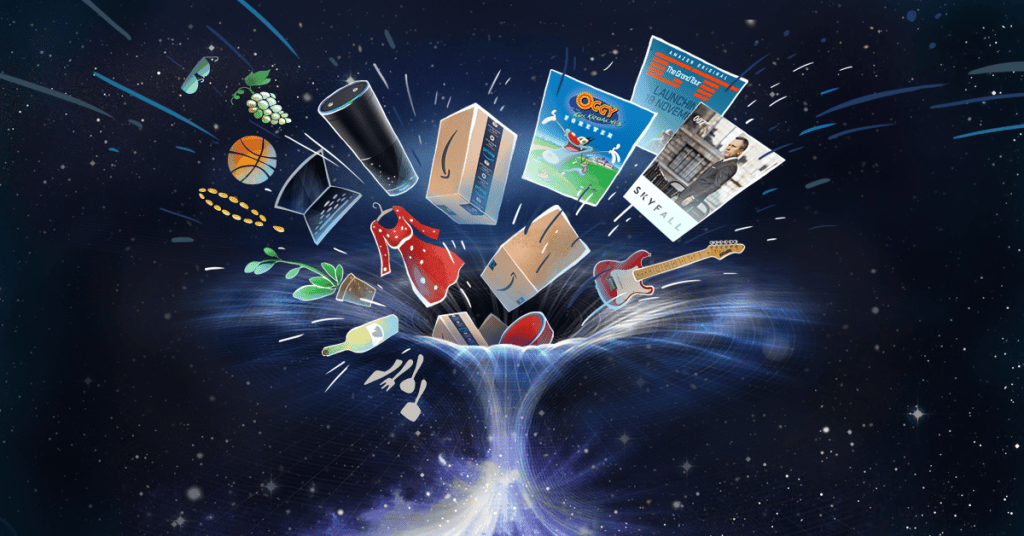 With 5-billion packages shipped and some 310-million active customers worldwide, Amazon generated a whopping $177.9-billion in revenue just last year. As a whole, the company has a market value that hovers around $427-billion, and to put that in comparison, Walmart, which trails in second in the United States, is worth nearly half that at $221-billion.
To say that Amazon is a giant is an understatement. But, just because the online retailer created a phenomenon with 'Prime' that quickly obtained cult status doesn't mean they can't be overtaken by the pack of brick and mortar stores catching up. In fact, amidst rising competition on the digital frontier, Amazon is starting to leverage their own new, more integrated, and physical presence of Prime in their customer's lives to keep the lead. Let us explain.
What's changed?
Essentially, the competition caught up. After launching in 2005 and quickly shooting to popularity in the mid-2000's, the online retailer was synonymous with warehousing – offering low prices offset by purchasing popular products in bulk and selling them out of their own distribution centers. With Prime, consumers only had to click a few buttons to get items delivered for free within a couple of days – the convenience alone was revolutionary. Today, not so much.
While Amazon quickly captured much of the online retail market, brick and mortar stores were initially blindsided but then spent years trying to catch up. In the meantime, Amazon Prime forever changed how consumers expect the digital customer experience to be – seamless, convenient and including free shipping. Brick and mortar stores had to revamp their digital marketplaces and offer free shipping (often, on qualified items or after matching a certain pay threshold). Notably, they're also doing this without charging customers a yearly membership fee.
The competition also expanded and began offering perks to compete. eBay, for example, introduced their eBay Guaranteed Delivery program so that buyers can filter search results to show only those items that will arrive fast. Even if a seller has inventory in multiple warehouses they can offer a door-to-door guarantee on eBay using regional rate tables in SellerCloud. Similarly, Walmart now offers free 2-Day shipping on many products.
Walmart has not only increased their focus on their digital retail space, but acquired various e-commerce companies like Jet.com, Shoebuy, and even Bare Necessities and continued to leverage their more than 6,000 brick and mortar stores to their advantage (i.e. order online and pick up in store).
So now that Prime isn't new, what's next?
Instead of trying to reinvent the wheel, Amazon is simply adding consumer-friendly perks that directly integrate the brand into people's lives.
Free shipping clearly just isn't enough for the Amazon Prime membership anymore – especially now that the price has jumped from $99 to $129. But, the digital retail giant also realizes that just because their concept isn't exciting and new anymore, it still has a large market share and the opportunity – and arguably, expectation – to be innovative.That's why today, Prime isn't just about free shipping, it's buying into a lifestyle suite of services.
Here are just a handful of the most notable lifestyle perks consumers can leverage from a Prime membership.
Easier Shopping with Alexa and Dash
While anyone can buy a Dot that is programmed with Alexa, Amazon's voice-activated smart-home assistant, you can only order certain Prime-approved items while using the device. A regular membership will get you access to the regular features – but for anyone who uses Amazon regularly for household items, having Alexa at your beck and call (literally) is a huge perk. You can also ask her about the day's deals, where she'll list Prime-exclusive deals.
There's also Dash, product buttons for your home that cost $4.99 a piece, but streamline household shopping for families. All you do is place one of these buttons – which can be for everything from laundry detergent to paper towels – near where the product lives in your house, and every time you need more, you press it and Prime automatically orders it for you. It's only available for certain products and brands, but it has hugely revolutionized home shopping.
While the other retail giants rely on big holidays like Black Friday or Cyber Monday to ramp up sales, Amazon, fittingly, decided to leverage their own base for their biggest sale of the year – Prime Day. The one-day-only global shopping event, exclusively for Prime members, is a frenzy of deals. This year, consumers purchased over 100 million products. And while Amazon won't disclose their own sales numbers, they did say that small and medium-sized businesses on the site earned over $1 billion this Prime Day.
Amazon's answer to video streaming services like Netflix, Prime video allows members to stream TV shows and movies. This is technically a perk, but considering how streaming has permeated the American marketplace and psyche, it's kind of an essential for customers today. And like Netflix, Hulu, and HBO, Prime Video also produces original content – releasing popular shows like the new Top Gear or America's latest action-hero flick Jack Ryan. It's just another reason to buy into the Prime lifestyle.
After acquiring grocery giant Whole Foods in 2017, Amazon began slashing the specialty retailer's notoriously high prices, integrating technology, and introducing their loyal customer base. Prime members could now leverage their membership to get deals on favorites throughout the store, plus an extra 10-percent off certain sale items. Before the buy-out, the organic grocer was struggling to offer competitive prices and appeal to a wider audience – the Amazon deal did just that.
Unmatched Shopping Convenience
While the competition might be matching two-day free shipping, Amazon is slowly rolling out a suite of same-day delivery services and even 2-hour delivery for Prime members purchasing certain items. As of now, this is only available in select cities, but SellerCloud is already set up to help qualifying clients flag their special orders and label them for priority processing and shipping. Additionally, Amazon is pushing back against the brick and mortar competition who can offer 'in-store pickup' with 'Pickup Points' in certain locations as well as by opening up pop-up retail locations.
Amazon still leads the consumer experience
Today, Amazon has ingrained itself as a staple in people's lives. Consumers might have more choice than ever as the competition matches free shipping and continues to offer perks and loyalty discounts, but Amazon has the advantage of a massive consumer base and the backing of a suite of convenient lifestyle services.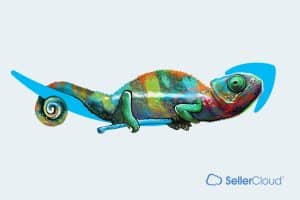 So while Amazon Prime might not be as lustrous as it once was, it is definitely more integrated into Prime members lives, and it's big enough that it's not going away anytime soon.
Additionally, as Amazon continues to build out their lifestyle services, in-store pickup, and extra-fast delivery, Seller Fulfilled Prime members are only going to benefit. In creating a suite of services that make it easier than ever to shop, we see Amazon cultivating a loyal base that increasingly buys from the platform not just because it's familiar – but because it's easy. That means there could be a whole lot more money in your pocket.
On top of that, they'll likely roll out these services to Seller Fulfilled over time, too, making your products just as accessible on Alexa as the products in Amazon's own warehouse. SellerCloud was one of the first to integrate with the Amazon Seller Fulfilled Prime program – where products from highly-ranked sellers are shipped through the Prime program directly from the merchant's own warehouse to the customer.
At SellerCloud, we're already seeing Amazon extend their hand to successful Seller Fulfilled members with FBA Onsite. This program allows top merchants to transfer inventory to Amazon fulfillment centers where Amazon will then send them to your customers – using their Prime shipping service, your customers are then given access to perks like 2-day and even same-day shipping.
Curious to learn how the SellerCloud platform can help you be more agile and profitable while integrated with Amazon? Get in touch to see how our tools can optimize your e-commerce business.