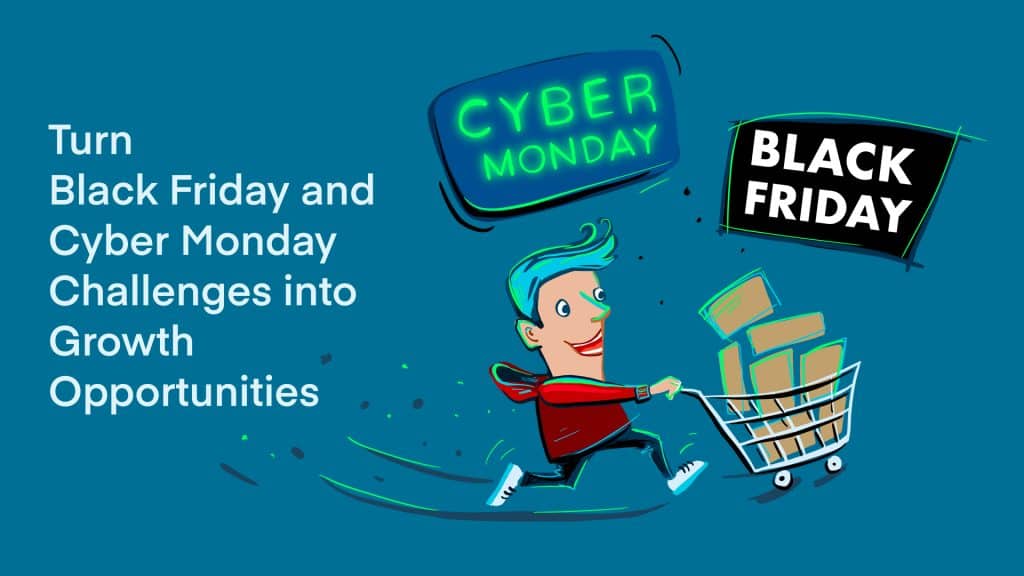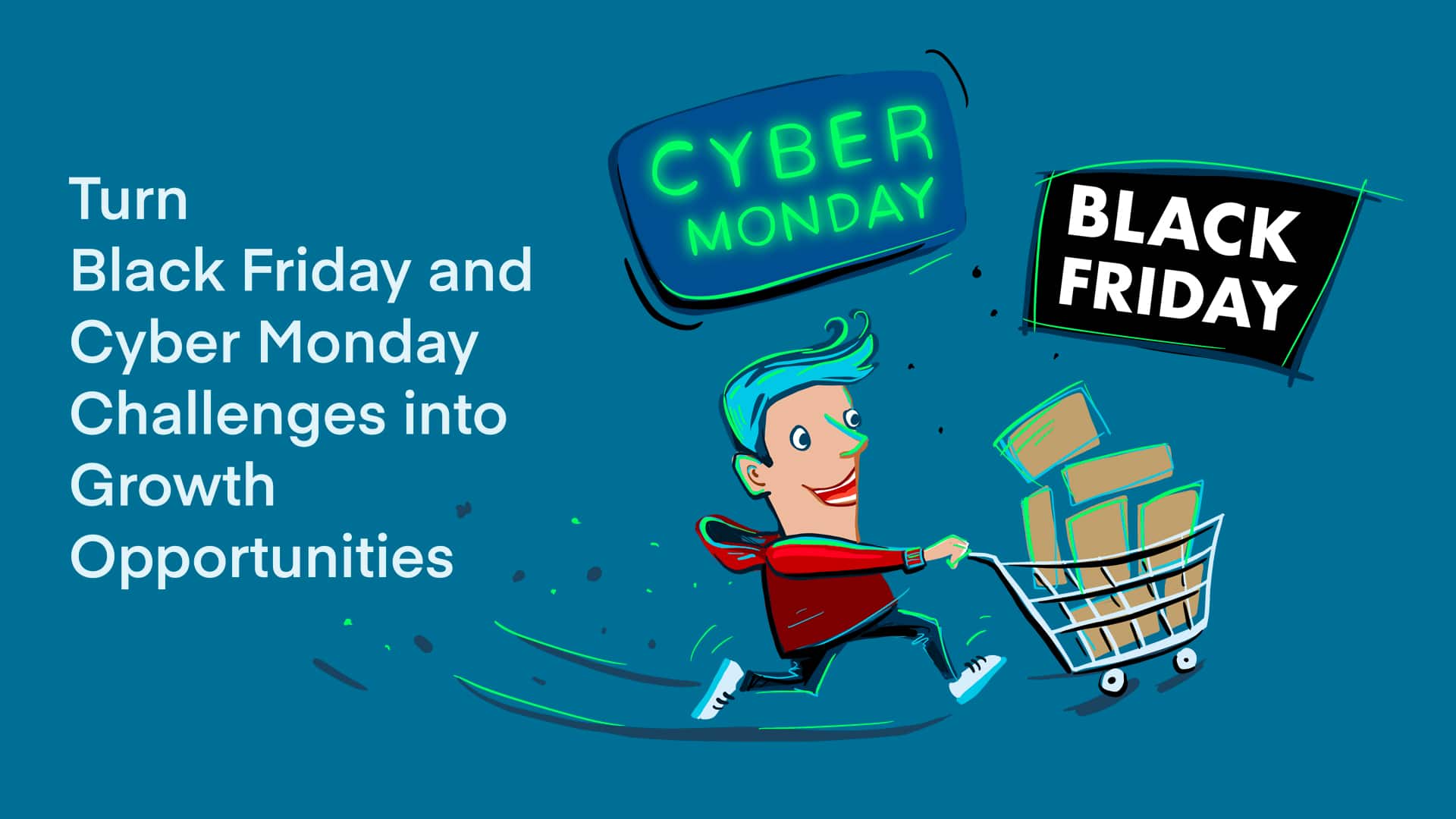 As Black Friday and Cyber Monday approach, the news is filled with doomsday predictions about how supply chain woes are going to create yet another challenging holiday season for shoppers. This is not news to omnichannel e-commerce sellers. Quite the contrary, lingering manufacturing deficits from the pandemic combined with ongoing backups at the ports have been an ongoing issue for online sellers for quite some time now.
Regardless of whether goods are or are not moving smoothly, the fact remains that Q4 holiday sales are a crucial component of many e-commerce businesses' yearly projections. Despite the challenges, you need to take proactive steps to get the most out of the busiest shopping days of the year. Black Friday and Cyber Monday are right around the corner.
Despite the myriad of ongoing logistical challenges putting a chill on this holiday season, you can still take advantage of two of the hottest days in retail with some clever strategies. Some will help boost your short-term business, while others will also set you up for an even stronger 2022.
Add Time and Quantity Limits to Your Offers
Part of the thrill that helped make Black Friday what it has become is the way it plays on consumers' fear of missing out (FOMO). For instance, brick-and-mortar stores offer insane "doorbuster" deals on expensive goods, but then only stock a handful of the sale items. Once they're gone, they're gone. Customers line up and prepare to make the rush to be part of the lucky few who can score the biggest discounts. However, even when these deals are gone, customers are still in the store – and with an intent to shop.
Amazon has taken a page out of this book with their Lightning Deal offerings. These flash sales go live for a specific window of time and/or until a specific quantity of inventory has been sold through. Some remain live for their full duration, others sell through in seconds. Once the sale ends, remaining quantities return to their original catalog prices.
This season's supply-chain crunch may make these types of limited time and quantity offers particularly necessary for sellers looking to make the most out of their inventory on hand. Whether you choose to use channel-based flash sale opportunities or create your own similar time and/or quantity limited sales on your brand website, these discounting tactics are a smart way to help turn the inventory visibility of your low merchandise stock into a selling point.
Tailor Your Listings for Holiday Gift-Givers
The holidays are a prime opportunity to make sure that your listings are as accurate, appealing, and up-to-date as possible. Doing so means conducting a thorough audit of the images, video, and SEO-friendly titles and descriptions you post with each SKU.
As an additional consideration for the holiday shopping season, consider secondary audiences for your products. Many of the items purchased on Black Friday and Cyber Monday are not made by the people who will actually be receiving and using said items. Consider the gift-givers when tailoring your listings for the holidays. Where do they shop? Who are they shopping for? Use language and descriptors that provide both jargon-free clarity and key language to separate your merchandise from similar competitors' offerings.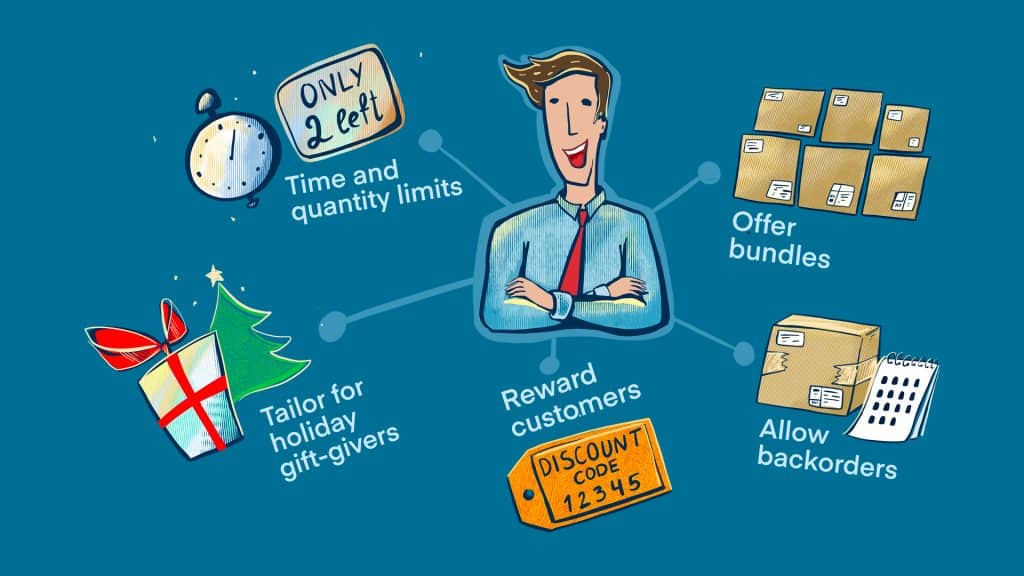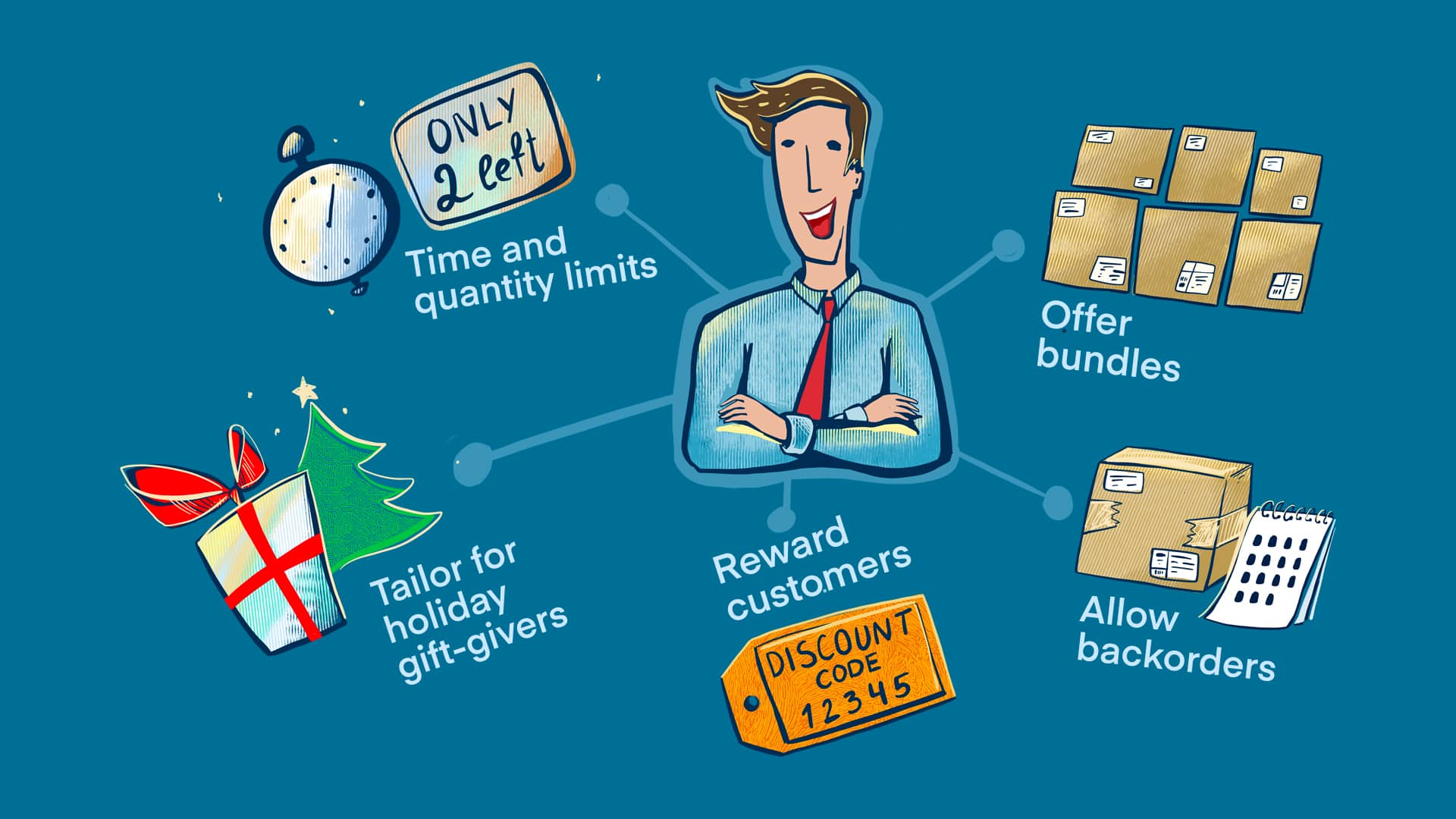 Reward Website Customers
Last year, online shoppers showed an increased willingness to comparison shop in pursuit of deals and available stock. Shoppers may face many of the same challenges again this year, which means that it is an ideal opportunity to bolster and support the first-party side of your omnichannel business.
Have a plan to turn shoppers on your website into return customers by offering values and perks that they won't find anywhere else. Make your on-site and email marketing actionable with promotions like:
One-time discount codes for signing up for an account or subscribing to an email list
Sneak peek messages previewing when and where your products will be on sale or back in stock
Loyalty rewards programs that offer incentives based on subscription services or lifetime purchase volume
Not only can marketing tactics like this help you get the most out of the holiday shopping season, but they provide evergreen value in that they give you opportunities to build and grow your first-party customer data – something that will be an invaluable commodity moving forward.
Allow for Backorders and Rain Checks for Replenishable Out-of-Stock Items
While it may be risky to sell through inventory you don't have in hand (especially when hard holiday deadlines are in play), doing so with limited quantities may be a way to grab some extra holiday sales as you wait for supply to catch up with demand. What's more, Sellecloud's backorder workflow features give you the tools you need to accept and fulfill backorders efficiently and reliably.
The closer the holidays get, the harder it will be to guarantee pre-holiday delivery. Black Friday and Cyber Monday are far enough out that backorder fulfillment is likely more feasible than it would be weeks or even days later.
That said, of all the Black Friday and Cyber Monday strategies discussed here, this is the one that carries the most substantial risk if you aren't careful. Unresolved backorder issues can cause serious problems with marketplace compliance and customer satisfaction.
Offer Bundles and Move More Merchandise
Bundles are a great way to tie discounts to larger-quantity orders and perhaps even move some slower-moving inventory. Consider pairing popular items with commonly-purchased accessories or companion products. This can be a viable way to upsell while also giving customers benefits like discounts and/or reduced shipping costs.
This bundle approach can also be used for subscription box services. Rather than making a single gift purchase, customers can opt for a recurring bundle of curated products to ship out multiple times a year. This can be a great way to extend the profitability of your holiday sales season into the following year.
Of course, offering bundles is one thing, but fulfilling them accurately and reliably is another. Skustack's kitting module allows you to reliably manage both physical and virtual kitted orders so you can create bundled SKUs that can be prepackaged for sale or assembled by your fulfillment team on demand. 
This holiday season, omnichannel e-commerce has the potential to have one of its most profitable years ever. Sellercloud is here to help you meet your Q4 online sales goals. Our family of tools, products, and over 120 integrations with industry-leading partners can help you diversify the reach of your catalog and optimize your fulfillment workflows. Contact us directly for a free demo to see how the Sellercloud e-commerce growth platform can take your brand to the next level this holiday season.