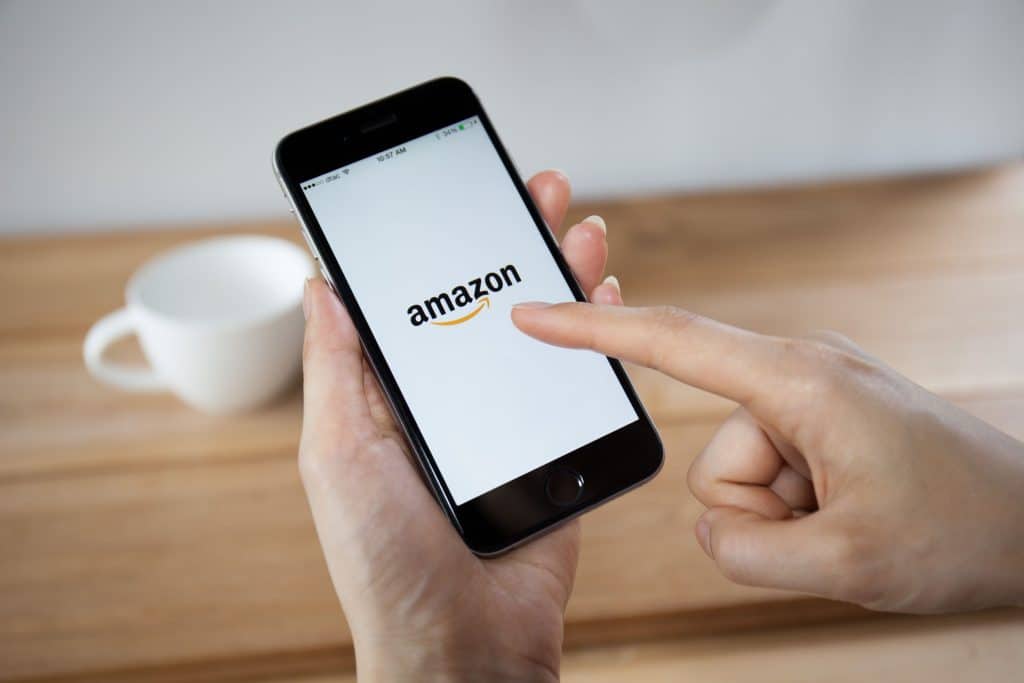 Have you ever logged onto Amazon and clicked on Today's Deals on the top of the page? Maybe a travel mug caught your eye. You kept scanning and, before you knew it, you had that travel mug, a new box of pens, and a digital camera in your shopping cart.
You probably made a safe purchase because each of those deals had very high reviews from hundreds – if not thousands – of customers. And, let's face it, we do a lot of our online shopping based on customer reviews. Those reviews offer us the assurance that we're likely to receive a quality item.
Among Today's Deals – also known as Gold Box Deals – you'll find Lightning Deals. You can tell you've spotted one when you see a red line that indicates what percentage of the deal has been claimed and how much time is left on the clock.
Lightning Deals display:
The featured item
The promotional price
A status bar indicating the percentage of the deal that's been claimed
A timer indicating how much time you have to add the item to your cart
Lightning Deal Details: Inventory Management
From our experience with hundreds of sellers, we've seen companies drive more business to their site by taking advantage of just this sort of promotion. Before you consider anything, you must examine your inventory. You'll not only want to have this information on hand for yourself, but Amazon will require a select inventory as well.
Seller Cloud is fully equipped to prepare you for a Lightning Deal by offering the ability to set aside a certain amount of product with a Manual Inventory Reserve. You'll simply define the quantity to be reserved and the duration of time it should be reserved. This will prevent your product from overselling in other marketplaces will your Lightning Deal runs.
Lightning Deal Details: Marketing
As a seller, Amazon Lightning Deals are great marketing tools that can raise awareness for your brand and product line. Being offered in limited qualities for short periods of time, this creates a general sense of urgency.
If Amazon has recommended one of your products, you can submit a promotion for approval in Today's Deals and expose your business to quite a few benefits.
The Halo Effect – According to Amazon, Today's Deals is its most visited page. This means your participation in a Lightning Deal might bring about the "halo effect". You'll be exposed to new customers both during and after the sale.
Product Reviews – It always comes back to those customer reviews. With added purchases and greater exposure, you're also likely to receive new product reviews.
Inventory Management – Do you have an old product you want to clear out of inventory so you can make room for new items? Lightning Deals are a great way to do just that. You can clear house and make a solid profit on some of your older models. Once you're ready to sell your newer items, you'll have an increased client base and some nice customer reviews to support your brand.
Lightning Deal Details: Guidelines
With a Lightning Deal, you'll be competing with everyone out there – not just those in your industry. Today's Deals are ordered according to the top selling items with the deepest discounts.
This means you might notice your position advancing as your sales increase. Amazon reveals that customers notice deals with the high product availability, multiple variations, and, of course, the lowest price point.
To prepare for your submission to Amazon, let's take a look at their guidelines.
Product Star Rating – Amazon will determine if you meet their minimum rating requirement. It appears to be a minimum 3-star rating. (Note: Products are generally required to be Prime eligible.)
Variation Availability – Amazon will require an 80% product variation in size, color, style, etc.
Eligibility – Amazon indicates a "non-exhaustive" list of restricted items for lightning deals: e-cigarettes, alcohol, adult products, medical devices, medicines, and baby formula.
Fulfillment – Amazon will set a minimum deal quantity. You'll be required to have this quantity on hand seven days before the deal runs.
Seller Fees – Amazon will charge a seller fee to run your Lightning Deal. It varies, based on the marketplace and the week the deal is run.
Pricing – Amazon will set the maximum price you can charge for your product. It appears to be 15% off your regular list price.
Timing – While you can submit a suggested week to run your deal, Amazon will decide the specific date and time.
There you have it! Lightning Deals are a great way to expose your company to new business. If you meet Amazon's requirements, we hope we'll see one of your products out there someday. As you prepare for this opportunity, SellerCloud will be more than happy to help you ensure you've reserved the perfect inventory.