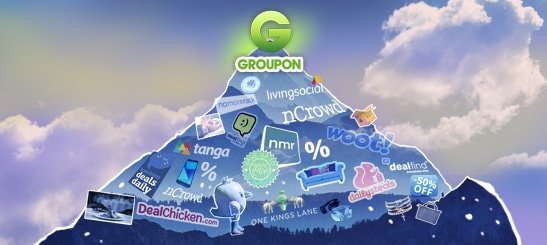 In the not too distant past, online daily deal sites were all the rage. Bargain-hunting customers would habitually scour their inboxes and hammer the refresh button of their favorite sites to score what they hoped would be once-in-a-lifetime discounts.
The experience was equal parts QVC and Cyber-Monday for both the loyal and casual deal site shoppers alike. Every day, a very select collection of merchandise was marked down by such a substantial degree that quantities and time had to be limited. It was "Act now!" impulse buying at its finest. Word got out about these sites and their popularity grew.
As much as customers loved these sites, ecommerce sellers loved these sites even more. To be featured on a daily deal site was a marketing boon that could potentially grow a customer base, brand awareness and allow sellers to unload large quantities of inventory (especially perishable, refurbished, or outdated merchandise that was otherwise difficult to move) at the same time.
Then came Groupon. Once hailed by Forbes and CNBC as one of (if not the) fastest growing companies ever, the group coupon site created an entirely new way to link local businesses to local consumers through the combination of networking and scale. Each day a new service or piece of merchandise would appear on the site at a noteworthy discount. If a certain number of customers purchased the deal within the allotted 24 hours, the promotion would be valid. If too few customers bought in, the deal vanished into thin air.
The Groupon business model was simple: companies were enticed to offer steep discounts and great deals based on the promise of group purchasing. Higher sales volumes and the prospect of repeat, full-price business would (theoretically) offset smaller margins.
Faith was so strong in the Groupon social commerce model that the company earned a staggering $6 billion buyout valuation from Google (an offer Groupon turned down).
It didn't last. Groupon and the larger daily deal craze have struggled to endure as both businesses and customers have increasingly lost their enthusiasm for the dedicated deal-of-the-day site.
This has led to a massive drop-off in both sales and the number of these sites still active today. Most have either had to sell out to larger marketplaces (like woot! did in 2010) or close up shop completely.
These transitions haven't always been smooth, either. In 2016, New York-based deal site Choxi mysteriously shut down leaving buyers and sellers alike in the dark about the statuses of their orders and payments. The company filed for bankruptcy in January of 2017 and many shoppers and merchants were left empty-handed. Incidents like this one and this summer's Chapter 11 bankruptcy filing by Tanga have helped to fuel a growing seller exodus from the daily deal marketplaces.
It hasn't been all bad. Several of the most influential players in the daily deal space, like Groupon, have been able to cling to life by drastically altering their business models to better mirror current consumer trends.
Taking the pulse of daily deal sites today
Today's online retail customer expects variety and on-site comparison-shopping – two elements conspicuously absent from the daily deal site model. 
Instead, customers are flocking to large retail websites where choice and price options abound. To make matters worse for the daily deal sites, these large online retailers have adopted many of the best parts of the daily deal model and integrated them into their home pages. For instance, Amazon features both daily and lightning deals that entice customers with large discounts, limited quantities, and time-sensitive availability. Along those same lines, eBay's Deals page highlights a series of the site's best time and quantity sensitive bargains each day.
What buyers don't see is the way some of these sites use a subsidy model to help drive down consumer costs while protecting sellers' margins. For example, both eBay and NewEgg have deal programs that offer customers discounted prices, but when an item sells, the sellers are credited back the some or all of the discounted amount. To make life easier, SellerCloud is equipped to handle these transactions and ensure the profit and loss calculations can be imported seamlessly into Quickbooks.
The concept of a dedicated daily deal site has been rendered all but obsolete thanks in large part to the implementation of these daily deal variations onto the front pages of established ecommerce marketplaces. For most sellers, participating in deal promotions on marketplaces they already use and trust is preferable to competing for space on ones they don't – especially if the deal discounts are subsidized.
For customers, the take-it-or-leave-it presentation of a daily deal site's limited inventory just doesn't have the same excitement or appeal it once did. Daily deal sites involve extra clicks and hoops to jump through for users that already have established online retail routines. The largest ecommerce retailers know this and continue to press their advantage.
Despite all this, dedicated daily deal sites do still exist. SellerCloud continues to offer plugins for and integrations with some of the most popular deal sites. What's more, SellerCloud has created a versatile set of mapping tools that allow users to easily integrate with other retail sites (whether they are of the daily deal variety or otherwise). Users can import an order file from any site and integrate it into their existing order and tracking workflows. These orders can even be exported into a wide variety of popular formats.
Interest may be waning, but there is still money to be made on daily deal sites if they are part of a larger, marketplace diversification plan – a process the SellerCloud inventory management system aims to make as easy and painless as possible.
That said, these sites are clearly not ideal places to sell exclusively. Major problems persist for the remaining daily deal site holdouts. The same factors that led to massive drop-offs in consumer interest nearly a decade ago are still lingering today:
Deals increasingly feature older, outdated products – often one or more model years behind current offerings.

Deals have become even less impressive as online retail prices have fallen and selection has grown on the most popular online marketplaces like Amazon and Walmart.

Many deal sites have an over-reliance on

refurbished merchandise

.

Unfamiliar shopping cart and purchasing experiences are a turn-off for the average online shopper.

Purchasing discounted services results in

substandard service or challenges in having deals honored

.

Sites feature frustrating terms of service.

Sites impose restrictive limits on returns.
Considering these factors, it should be no surprise that many deal-of-the-day sites have either lost their luster or gone out of business completely.
Groupon survives
Groupon, since turning down Google's $6 billion in 2012, has changed course and become a full-fledged ecommerce marketplace. The evolution hasn't been the easiest. According to reports this July, the former daily deal giant was valued at under $2.5 billion and looking for a buyer.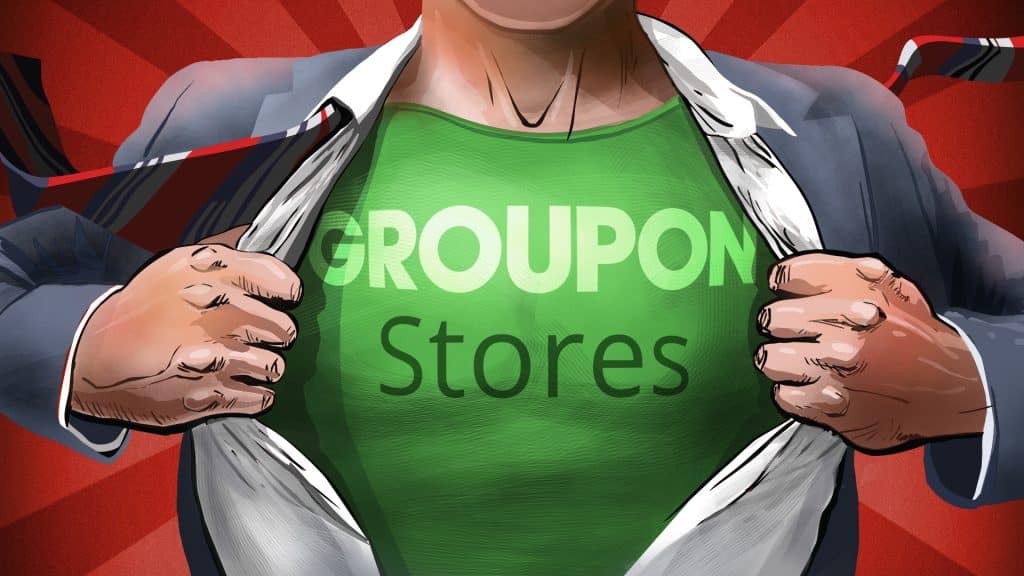 Sellers are also feeling Groupon's pain. SellerCloud data shows that sellers are experiencing declining sales numbers since the summer. Alexa traffic ranks took a notable dip as well.
These days Groupon is very much a company in transition; but that doesn't change the fact that there is still money to be made as a seller on the platform. 
In fact, Groupon's ability to pivot is the very thing that has likely prevented its demise even while many competing daily deal sites are gasping for air. As such, Groupon is continuing to press ahead with a new vision that has strong implications for online sellers.
So when Groupon founder and former CEO Andrew Mason flippantly refers to the site's current iteration as "a marketplace of coupons," that's not necessarily a bad thing for ecommerce businesses. Groupon is continuing to try to find ways to remain relevant and fresh in the eyes of consumers. Most recently, the company has announced a new partnership with movie theater giant AMC as well as other deliberate shifts further away from their daily deal roots.
One of the foundations for these most recent moves was the 2015 addition of Groupon Stores. In its initial form, Groupon used to physically acquire the inventory it sold and then ship purchases off to buyers directly. Conversely, Groupon Stores works more like more a traditional third-party ecommerce arrangement. Sellers post their inventory to the marketplace, process and ship merchandise themselves, and pay a percentage of each sale back to Groupon.
Is it the biggest and best marketplace out there right now? No, but Groupon is very much a viable option for third-party sellers looking to diversify their web presence beyond the larger sites like Amazon and eBay.
The SellerCloud inventory management system makes working with Groupon's marketplace more convenient. To start with, SellerCloud's integration with Groupon includes several key features to ensure everyone – from sellers to buyers  – has a smooth purchasing experience including:
Channel invoicing

 to reconcile payments both from customers and to Groupon

The ability to import Groupon chargebacks and update orders accordingly

Embedded protocols to ensure packages are shipped in accordance with Groupon and customer specifications

Support for Groupon Canada

Delivery status tracking to assist with service level agreement (SLA) compliance

Inventory management safeguards like the ability to create manual reserves and set up triggered releases
Daily deal sites: a diagnosis, not a postmortem
So to answer the question: no, daily deal sites are not dead. While many are struggling, sites like Groupon that are willing to adapt and be reborn in line with current market trends should be a hopeful sign that there is still potential left in the core model.
As an ecommerce seller, establishing positive relationships with daily deal sites and their customers remains a worthwhile strategy as long as your expectations are realistic. The boom of 2010 is long gone, but you can still position your company as a profitable player in the space – especially if you focus on the strongest, most reliable options like Groupon.
Contact us directly to explore ways you can incorporate daily deal marketplaces into your current ecommerce workflow smoothly and with minimal risk.