From the outside looking in, some people might think that once e-commerce skills and processes are mastered, then they will attain success. But if you've been in business for any length of time, you've likely realized there is more to being a successful seller than meets the eye.
E-commerce is governed by a number of rigorous regulations, such as Proposition 65, so in addition to sales, marketing, and inventory, compliance is just as important. With regulations constantly being amended and new regulations regularly being added to the books, staying informed and keeping your company compliant can be a challenge. Although it can sometimes feel daunting, mastering compliance is imperative to maintaining the health and longevity of your business, especially as it grows it's more likely to become a target.
In this article, we'll discuss a compliance issue that may force you to change how you do business. Read on to find out what the latest amendments to Proposition 65 may mean for your company.
What is Proposition 65?
Proposition 65 is an initiative that was voted into law in California in 1986. Formally known as Safe Drinking Water and Toxic Enforcement Act of 1986, it was put into place to help California consumers make more informed purchases in the wake of growing concerns about exposure to toxic chemicals.
Effective in 1988, the law requires California to publish a list of chemicals known to cause cancer or reproductive toxicity.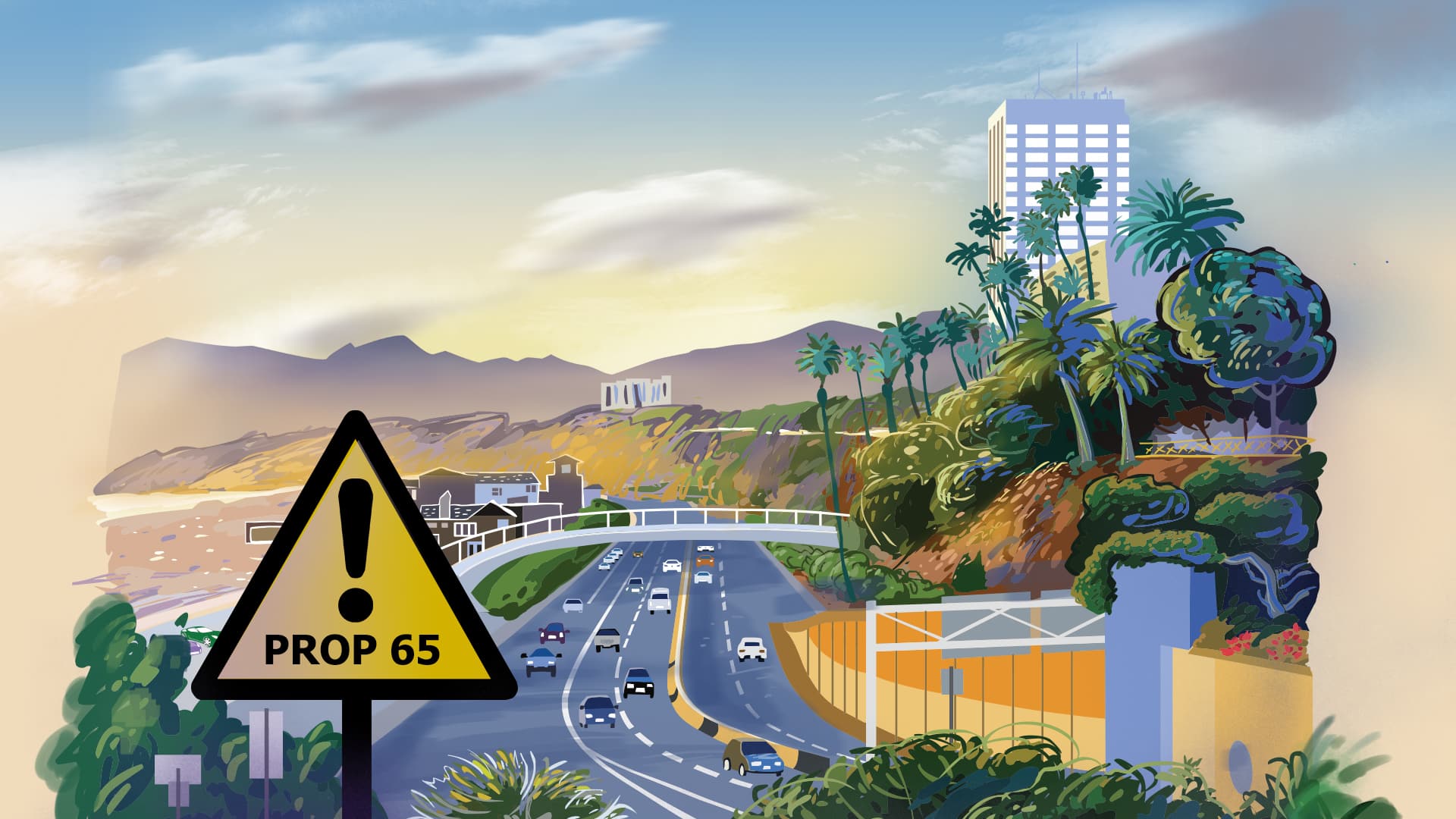 There are over 900 chemicals on the list with more being added all the time. Under the law, businesses with more than 10 employees are required to warn consumers of the presence of hazardous chemicals in their products. And it's important to be aware that the nature of the consumer warnings are ever-evolving.
Prior to the recent amendments, most companies stayed in compliance by providing a broad warning on their products stating something along the lines of "This product may contain a hazardous chemical that may cause health risks." Many companies took a cautious approach and applied a broad and general warning label to almost everything just to be safe. But if everything has a warning it becomes meaningless.
In 2016, the law was reformed with the intent to make Proposition 65 warnings more useful to the public and to provide guidance to business as to how and where to provide warnings. The new amendments regarding warning labels are effective as of August 30, 2018. The new regulations apply to any products manufactured after this date that are sold in California.
The amendments make Proposition 65 far more enforceable. Under the new warning regulations, to be protected under safe harbor a business must place specific warnings on product labels and on websites including the name of the hazardous chemical and the health risk it presents.
For example, "This product can expose you to hazardous chemicals including, [insert name of chemical], which is known by the state of California to cause [insert health risk]".
The new law not only requires that warnings be more specific, but also that they be provided in other languages under certain circumstances. If your company provides any marketing communications or assembly instructions in foreign languages, then you must provide warnings in those languages as well. SellerCloud has a feature to attach an instructions file to a product. Then, emails can be sent to the customer with a link to the instructions, immediately upon purchase, so that they are aware of all of the warnings.
In short, not only do the new amendments make Proposition 65 more enforceable but also more cumbersome from a business owner's perspective.
What do the changes to Proposition 65 mean for sellers?
Larger businesses are at greater risk when it comes to compliance enforcement in general. For example, sales tax is only enforced on businesses doing over $100,000 in New Jersey. Similarly, Proposition 65 only applies to businesses with over 10 employees. So, if you are a large enterprise it might be in your best interest to be extra-thorough in your compliance efforts.
If your business is found to be in violation of Proposition 65, the ramifications can be costly. A court may order your business to stop committing the violation. For some businesses, this might mean closing your listings on Amazon and taking a significant cut in revenue.
Even more threatening, a business found in violation of Proposition 65 may also be subject to civil penalties of up to $2,500 per day for each violation. For some businesses a Proposition 65 violation could mean financial ruin.
If you are cautious and apply the new warnings to ensure you are in compliance, you risk scaring customers away from your products. It is already a challenge to get customers to part with their hard-earned money in exchange for your product. You probably already have a long list of objections to overcome to make the sale and this could make it that much harder.
The new warnings may raise objections that are harder to overcome than any other. Unless you're selling tobacco, customers usually aren't eager to purchase products that cause cancer or put their expectant offspring at risk. So, it's possible that applying the warning labels may cause sales to plummet.
The good news is that right now the regulations only apply to companies that do business in California, but to be clear, your business doesn't have to be located in California for the law to affect you. Regardless of where you're located, if you sell products in California, Proposition 65 applies to your business.
And although Proposition 65 only applies to goods sold in California, it's important to stay adaptable. California is known for leading the nation when it comes to legislation. For example, several states have adopted California's strict vehicle emission standards. Based on the recent history of how legislation has developed in the US, it is likely that other states will start imposing regulations similar to Proposition 65. This means that this challenge isn't going away anytime soon. And in fact, it may grow in scope. So, it's important to stay informed and prepared in order to protect your business.
How can sellers protect their business?
It's important that you are working with suppliers that you trust to inform you of the presence of any hazardous materials. If you are manufacturing your own private label products, you may want to order laboratory tests for your products so you know exactly what you're selling and what you need to do to comply.
If you're currently selling a product with hazardous chemicals, you may want to consider finding alternative ways to manufacture the product without the harmful chemicals. This would allow you to list and ship the product without the scary warning labels so you wouldn't have to worry about losing sales.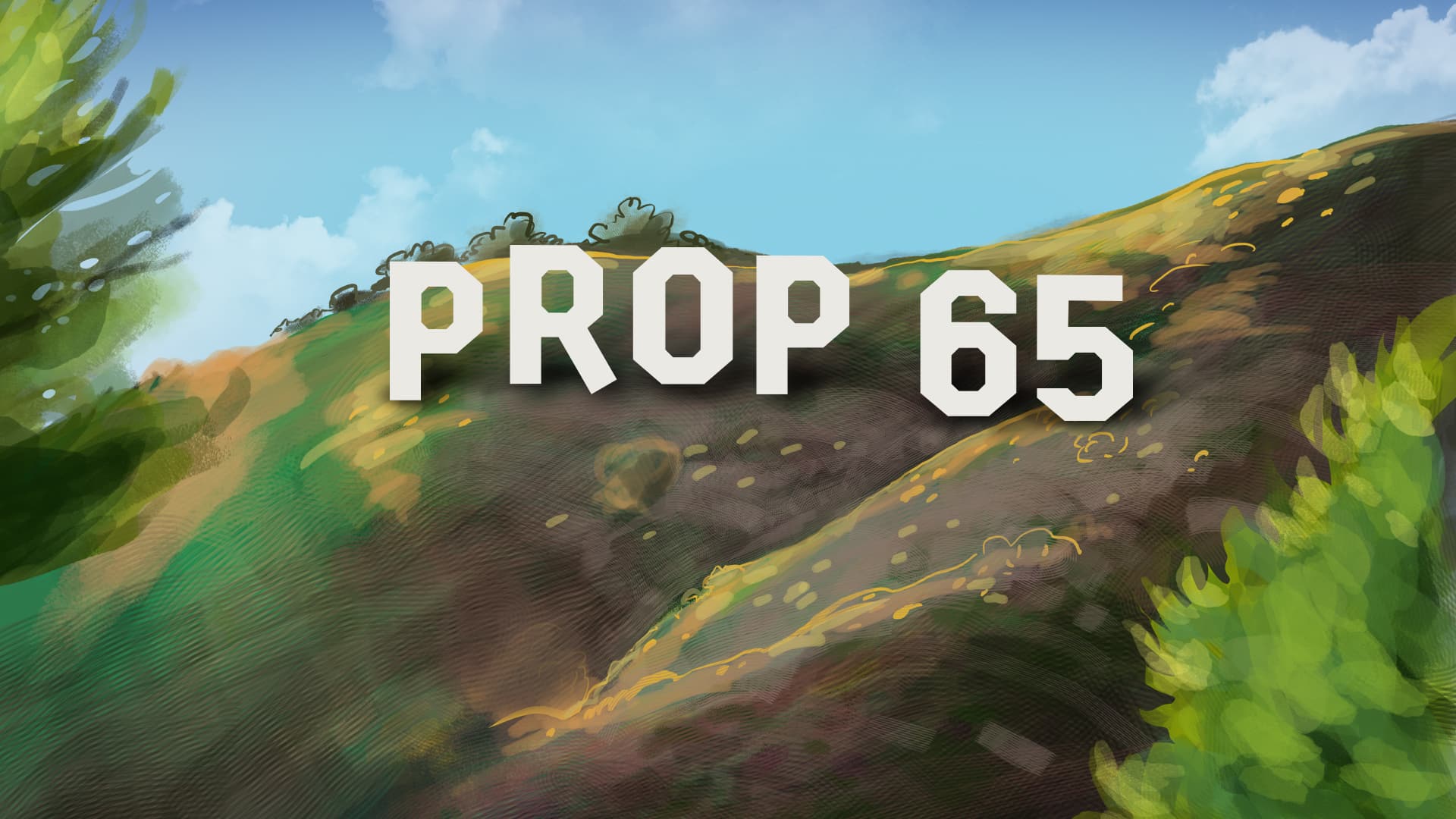 And even better, if your business is one of the first to the market to provide a cleaner, more health-conscious solution to an existing problem for your customer base, it could give you a huge competitive advantage.
Although the Prop 65 amendments are creating challenges in the short term, the changes you make to adapt may result in long term gains.
It is worth noting that switching suppliers or finding new ways to manufacture your product may prove costly on the front end. But it may save you money and hassle in the future. If other states adopt similar regulations to Proposition 65, adjusting now will save you from struggling with compliance challenges when other states follow California's lead.
But what if manufacturing your product without hazardous materials is impossible or switching suppliers is truly cost prohibitive? What can you do to protect the success of your business?
If you are in a situation where you need to provide warning labels, catalog software can help. With SellerCloud, you can mark the information once on a product and send the information to many different channels. All of the major marketplaces from Amazon, eBay, Walmart and Jet, to Houzz and Overstock, have attributes in their catalog to flag items as subject to Proposition 65 and also to include the warning message. Leveraging our software will help you to stay in compliance without slowing down operations.
Another avenue that's worth considering in light of the new warning laws is to cease doing business in California. Ever since the new Proposition 65 amendments started in August, some sellers are canceling all orders shipping to California.
Unfortunately, this is only a short-term fix. Canceling too many orders will negatively affect your seller metrics and Amazon will likely penalize your business. SellerCloud has another option to flag the product with a warning so that the warehouse won't ship it out without acknowledging the warning. That gives the warehouse a chance to ensure that all products have the appropriate labels on them before they leave the warehouse. You can also go a step further with an 'after order plugin' where you can set business rules to determine when to add the warnings, taking into account other factors as well.
And there is still hope. Amazon has added regional shipping templates that take a customer's location into account before shipping. They have been testing the capability to restrict sales of products to certain states, too. It is possible that in the future this may provide a good solution for sellers. If your business doesn't sell in California, then you can avoid applying the new warning labels and still stay in compliance.
Until it is possible to restrict your products from being sold in California, Proposition 65 will likely change how you do business. But now that you're informed, your business has a better chance of navigating through these changes successfully. Compliance is an ever-present challenge for e-commerce sellers that is constantly evolving. It's easy to fall behind. In addition to Proposition 65 regulations, there are MAP Price requirements and channel restrictions to manage.
Don't leave your business at risk for compliance violations. Contact SellerCloud and find out how you can leverage our software to automate some of your compliance processes so you can focus on growing your business.