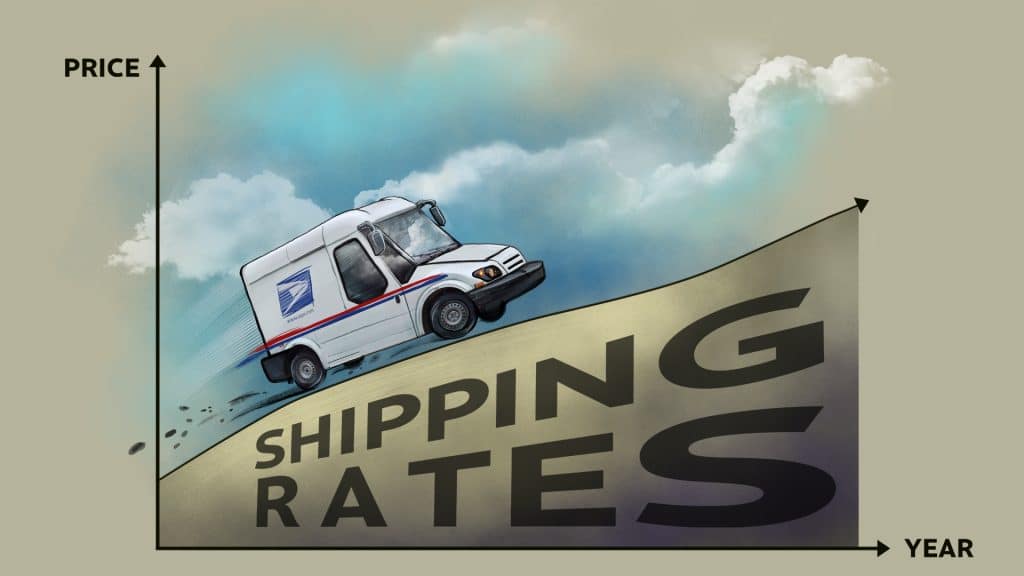 The main goal of every business is to be profitable. You may have other secondary goals, such as providing an amazing customer experience or creating an eco-friendly business. In addition, you may also have visionary goals, like changing the face of your niche or bringing a new product to market.
But for any of those goals to be realized, you must accomplish your primary goal of creating and maintaining profitability. Your ability to become and remain profitable determines  whether your business will still exist next year. For some business owners, when they think of maintaining or increasing profitability, they focus on revenue. 
You've likely done endless research and expended much effort in learning ways to find more customers. You've probably invested just as many resources in trying to increase the average value of each order.
And rightfully so, it's all important.
All too often the hunt for new customers only distracts business owners from a variable that is just as important to their success – and that is managing costs. You may have gone through painstaking negotiations to find the most cost-effective suppliers. And perhaps you've endured many rounds of trial and error in attempts to get the highest ROI on your ad spend. Even if you've done your due diligence in these areas, maintaining and increasing profitability can still be a challenge at times. It doesn't help that some costs like shipping are out of your control.  Almost every year there seems to be an increase in shipping rates and this year is no different. In fact, the United States Postal Service announced that it would be increasing rates effective Sunday, January 27, 2019.  Unfortunately, the USPS has a government-mandated monopoly for shipping small packages. If you're unhappy with UPS, you can switch to FedEx and vice versa. There is no such alternative to shipping with USPS.
How will this affect your business and what can you do about it?
How will new USPS rates affect shipping costs
The word 'first-class' may evoke associations with desirability, greatness, and the best option. Yet it turns out that the USPS First Class Package Service (an expedited shipping service used mainly by businesses for fulfillment of packages under 1 lb.)
may be one of the worst shipping options for many sellers. Many other delivery options will see about a 5% rate increase on average, but the first-class increase will be significant, in some cases over 10%.
Originally, first-class pricing was uniform to be in line with the Postal Service's Universal Service Obligation (USO), a collection of requirements that ensure everyone in the country receives a minimum level of mail service at a reasonable price. Under the current 2018 rates, it didn't matter where you were shipping the package to – cost was determined solely by weight.  For example, a one-ounce package costs $2.66 to ship regardless of geographic zone. And a 15.999-ounce package, the heaviest package you can send first class, costs $4.94 to ship to anywhere in the country.
Now, under the new rate changes, First Class Package Service shipping will move to zone-based pricing to better align with the cost of service and improve value based on distance. Zone 1 is the area closest to the sender and Zone 9 is the furthest away, such as in cases of shipping coast to coast. The change to zone-based pricing will cause palpable rate increases. To illustrate, shipping a 5-oz package to zone 7 under the new rates will be close to a 20% price increase.
Here are the new 2019 rates.
What does the new rate change mean for sellers?
You might be offering free shipping as an incentive to get customers to order. However, with the new variable shipping costs, it will be challenging to offer free shipping while accurately maintaining your projected profit margins. You can set regional shipping fees, but you can't adjust your price per region, so it's almost impossible to mitigate the cost of free shipping for a package going across the country.
In addition to making free shipping offers unwieldy to manage, the new zone-based pricing puts domestic sellers at a disadvantage to their international competitors.
While the withdrawal of the U.S. from the Universal Postal Union (UPU) took away international sellers' competitive advantage by no longer allowing them the benefit of discounted shipping rates, the new zone-based pricing neutralizes this potential benefit to domestic sellers.
Also, in light of the new zone-based pricing, it's now more advantageous to ship from multiple warehouses. If your business is on one of the coasts and you need to fulfill an order on the opposite side of the country, it makes sense to have a warehouse closer to your customer to avoid shipping across higher zones.  SellerCloud can automate the process of deciding which warehouse to ship from with our after order plugin. We also provide integrations with 3PL systems.
It's also worth noting that even though the new zone-based pricing might change how you do business, there is still a silver lining. Even with the rate increases, the USPS rates are transparent. There aren't any fuel surcharges or hidden fees.
Whether you're using USPS exclusively or you're also using other mail carriers, it's important to make sure that your shipping calculations are accurate. Many SellerCloud clients import their shipping invoices into the system to ensure that all fees are accurately reflected in the shipping cost, and to make sure their P&L is accurate.
Protecting your profit margins requires vigilance and strategic thinking. But now that you know about the USPS rate hike, you'll be better prepared to mitigate any risk to your bottom line.  One of the best things you can do for your business is to leverage technology to automate some of your processes so you can focus on what's important: protecting and growing your profits.
Contact SellerCloud directly to find out how our tools and expertise can help.