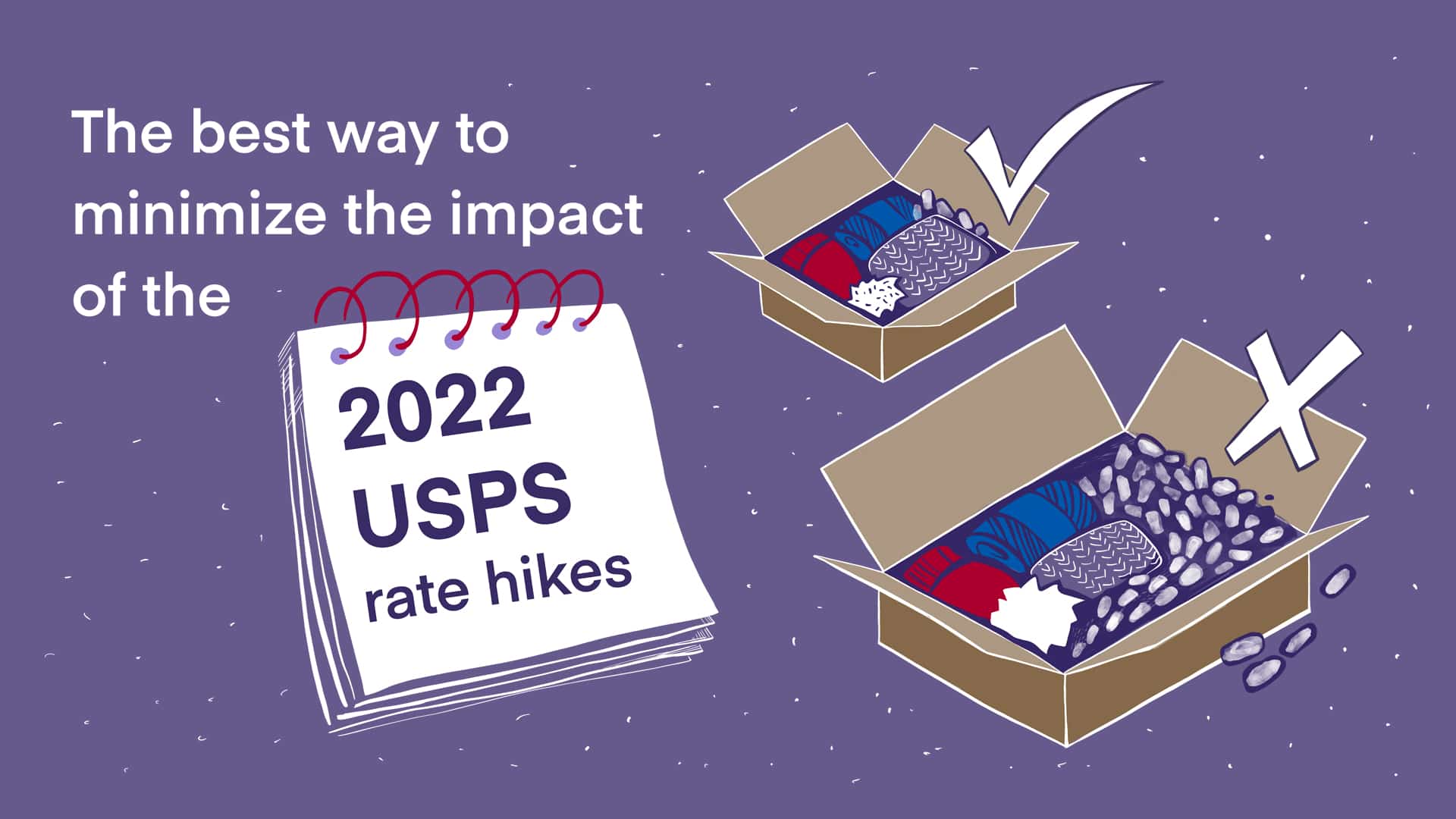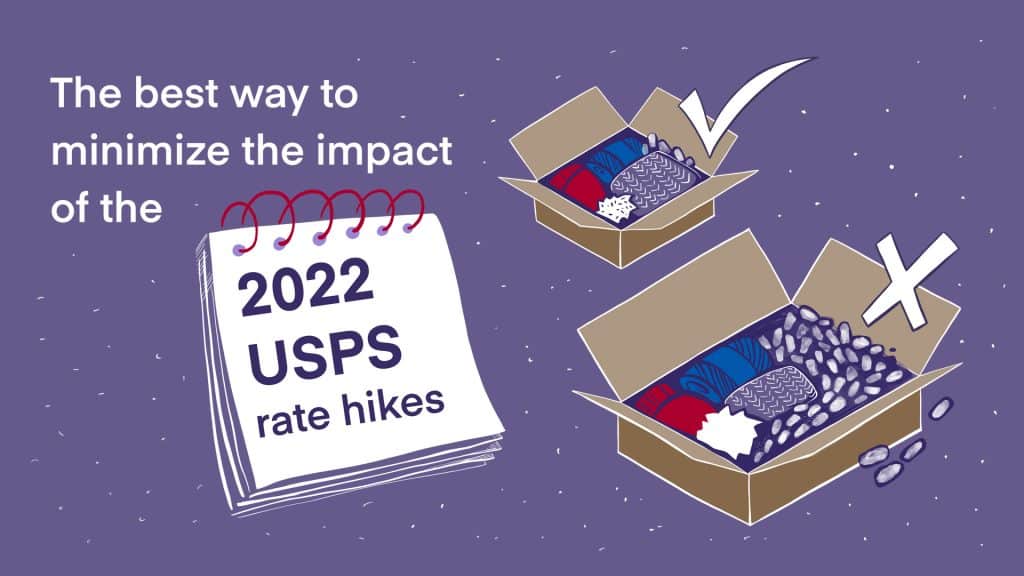 The first of a series of USPS rate increases will go into effect January 9, 2022. These changes will affect the following USPS services:
First Class Package Service
Priority Mail
Priority Mail Express
Priority Mail Flat-Rate Packages
Insurance on international shipments. 
These changes amount to an average 3.1% increase for Priority Mail and Priority Mail Express services.
Flat-rate package rates will see the following changes:
| | | | |
| --- | --- | --- | --- |
| Product | 2021 Rate | Jan. 9, 2022 Rate | Percent Change |
| Small Flat-Rate Box | $8.45 | $9.45 | 11.83% |
| Medium Flat-Rate Box | $15.50 | $16.10 | 3.87% |
| Large Flat-Rate Box* | $21.90 | $21.50 | -1.83% |
| APO/FPO Large Flat-Rate Box* | $20.40 | $20.00 | -1.96% |
| Regular Flat-Rate Envelope | $7.95 | $8.95 | 12.58% |
| Legal Flat-Rate Envelope | $8.25 | $9.25 | 12.12% |
| Padded Flat-Rate Envelope | $8.55 | $9.65 | 12.87% |
*NOTE that large flat-rate boxes are actually seeing minor price decreases.
Another set of rate changes pertaining to shipping dimensions changes has been delayed until April 3, 2022. 
The first of these changes applies to Priority Mail, Priority Mail Express, Parcel Select, First Class Package Service, and USPS Retail Ground services. Any package shipped via these services with a volume greater than 2 cubic feet (24" x 24" x 24") OR a package side greater than 22 inches will be subject to additional fees. These fees will depend upon the extent to which they exceed either or both of the aforementioned limits.
The package's longest side is greater than 22″, but less than 30" – $4.00
The package's longest side is greater than 22″, but less than 30″ – $15.00
The package's volume is greater than 2 cu. ft. – $15.00
The only noted exception to these new "Large Package" fees is for First Class Package Service commercial parcels.
The second significant change planned for April 2022 is that there will also be an additional $1.50 fee imposed for packages with missing or incorrect dimensions that are found to be greater than a cubic foot in volume (12" x 12" x 12") and/or with a side length longer than 22". This means that even if you are shipping a package that is under 2 cubic feet in volume and does not have a side length in excess of the 22" threshold, you can still wind up paying more if you are careless with your measurement details in your manifest documentation.
USPS isn't the only one raising rates in 2022. As to be expected, UPS and FedEx are also planning increases in 2022. So once again, shipping is becoming more expensive. Thankfully, there are some ways that you can adjust your shipping procedures and packaging to minimize the amount these rate hikes will affect your bottom line.
Make Package Optimization a Priority for Q1 2022
The delay of the large package dimension surcharges gives your e-commerce business some extra time to assess and address how you pack and ship your orders. Depending on what you sell, the USPS large package fee is one that can be minimized or eliminated altogether with effective package optimization strategies.
Carton optimization – Choose cartons that best match the sizes and dimensions of your merchandise. In some cases, extra space and insulation is required to protect products against damage in transit, but this should be kept to a minimum. As shipping companies continue to use volume to assess shipping rates, every fraction of a cubic inch counts.
Minimize product packaging – Assess how much packaging your products actually require. Excessive product packaging not only forces you to use larger shipping cartons to fulfill orders, but it can be viewed as wasteful. Sustainability is a growing concern among shoppers, so reducing the amount of packaging – both from shipping and from your products themselves – can cut down on the amount of waste you are requiring your customers to dispose of.
Don't forget about weight – While April's USPS rate increases are focused on product volume, weight is another significant factor in determining shipping costs across the entire freight industry. 
Account for your high-performing product combinations – If your omnichannel e-commerce business sells multiple products in the same niche, there is a good chance that there are popular groupings of products that tend to sell well together. While it is easy to settle on ideal carton dimensions for singular products, optimizing your cartonization of multiple products takes a bit more finesse. 
For more strategies and reasons to go all in on streamlining your shipping packing practices, check out our full guide on packing optimization.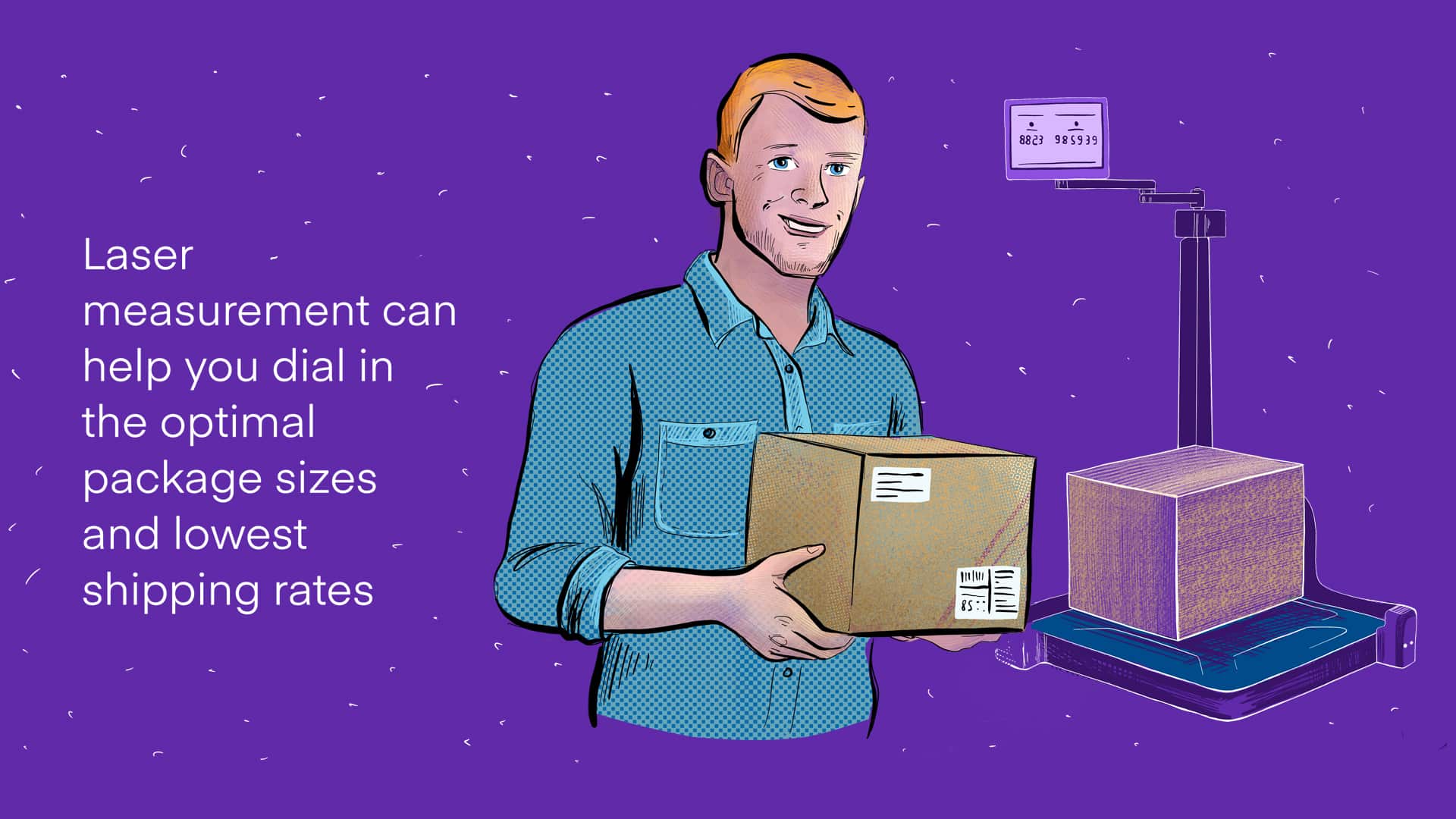 Laser Measurement Can Help You Dial In the Optimal Package Sizes and Lowest Shipping Rates
This isn't the first time that one of the leading shipping and freight providers changed their terms, and it won't be the last. 
Sellercloud's omnichannel e-commerce growth platform integrates with all of the leading shipping partners, ensuring that our users can be both flexible and tactical with their shipping choices. We want our users to be confident that they are able to remain compliant with all current and future shipping carrier requirement changes, and that they are able to assess the effects of shipping rates on their cost-of-goods-sold calculations.
It is with this focus in mind that we developed 4D Scale – a multidimensional scaling system designed to make finding your package weights and dimensions as simple as possible. The 4D Scale's ability to execute instantaneous, laser-based measurements both at the unit and via cloud-based control ensures instant and precise volume measurements. These measurements can be handled natively within the Sellercloud platform and its integrated channels and partners. 
4D Scale can help you save both time and money. It will eliminate the risk of fines for incorrect manifests and misrepresented package volumes. It also gives you the opportunity to quickly test different packaging and cartonization options to identify the optimal packing plans for every type of shipment.
Similarly, 4D Scale generates immediate, accurate package weight measurements as well. While this round of USPS rate hikes are driven by package dimensions, previous changes have included weight-based surcharges and increases. With 4D Scale at the center of your packing optimization workflow, you have the ultimate tool to stay up to date with any current or future changes in shipping rate calculations.
For more on 4D Scale, Sellercloud, or any of our family of e-commerce growth products, contact us directly for a free demo. See how our omnichannel tools can help you take your online retail brand to the next level.