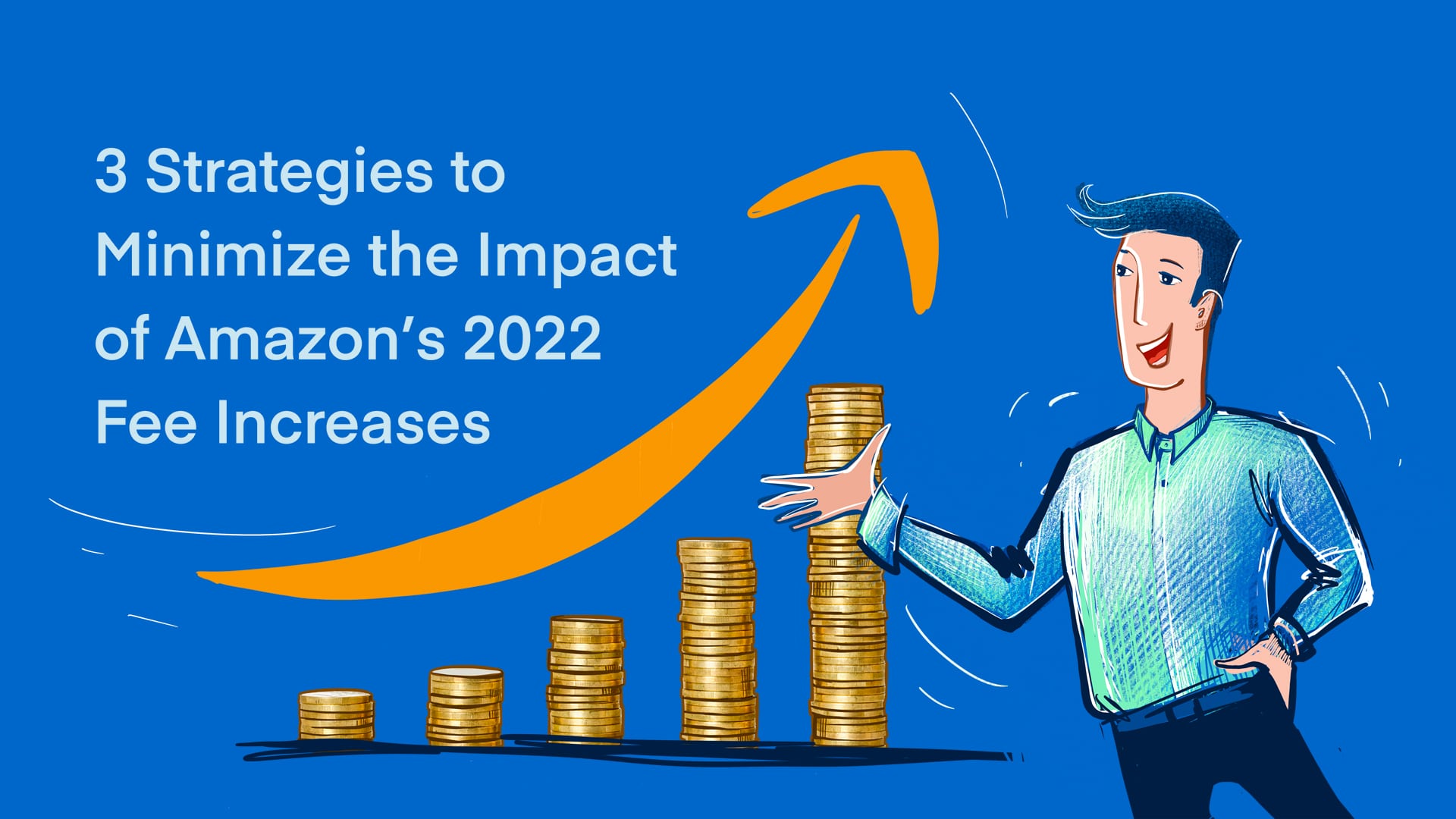 Another year means another round of Amazon fee changes. 2022 marks one of the largest series of these rate hikes in years. Fulfillment-by-Amazon (FBA) sellers, in particular, need to take notice.
Some of the most notable fee increases include:
Fulfillment fees – Standard-size items will see fulfillment cost increases ranging from 1.9% to 7.5% with small standard-size items seeing the highest percentage increases. Oversized item fees will also see increases ranging from 2.8% to 12.1%. 
Storage fees – Standard and oversized items are going to cost over 10% more to warehouse with FBA during the months of January to September. Rates for October to December will remain at 2021 levels.
FBA removal and disposal order fees – The cost to have Amazon remove or destroy excess FBA inventory is jumping anywhere from 62% to over 170% per unit depending on size and weight. 
Full details of the 2022 Amazon rate changes can be found below:
In Amazon's rate increase summary announcement, the company justified the higher fees citing increased fulfillment costs, substantial infrastructure investments, higher labor costs, and the fact that it has been "absorbing billions of dollars in increased costs on [sellers'] behalf" throughout the pandemic.
Whatever the reasons, the cost of doing business on Amazon Marketplace is going up. It is up to you to determine if and how these changes will impact your overall e-commerce strategies in the short- and/or long-term.
What You Should Do to Prepare for These and Future Amazon's Cost Hikes
Amazon traditionally modifies its rate at the start of every year. Some years, there have been combinations of fee increases and decreases; however, 2022's rate changes are strictly increases. Barring the emergence of a strong competitor or some other motivating factor, there is nothing to suggest that, moving forward, rates will fall. These annual rate hikes need to be anticipated as part of the cost of doing business on the most powerful and influential e-commerce marketplace in the US.
That said, there are 3 steps that you can take to help reduce the amount you pay in fees to Amazon each year. What's more, Sellercloud's omnichannel growth platform is designed to support you with these evolutions of your e-commerce approaches and workflows.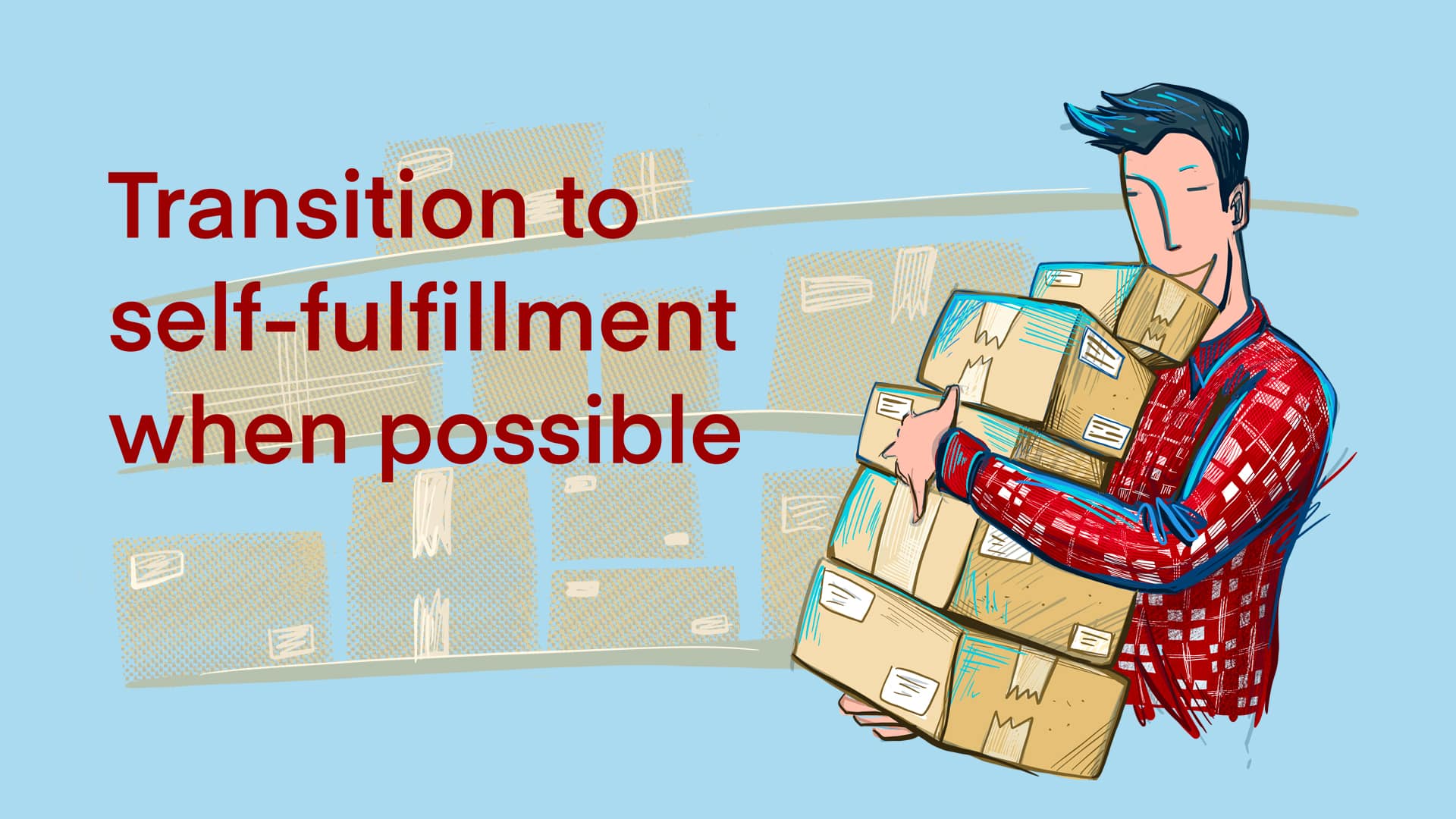 1. Transition to self-fulfillment when possible. Again, nearly all of Amazon's rate increases for 2022 are focused on FBA sellers. 
FBA is undoubtedly one of the easiest and most convenient ways to sell on Amazon, but some of its costs are significantly higher than what you could be paying with other third-party logistics (3PL) providers – or even by running your own warehouse. In both of these cases, you can still qualify for coveted listing perks through programs like Seller-Fulfilled Prime.
While you will still face Amazon referral fees based on product categories and selling prices (most of which appear to be remaining the same in 2022), swapping FBA for another logistics option can avoid the expenses associated with storage, fulfillment, and removal. With supply chain issues and stock uncertainty projected to continue into 2022, many sellers will opt to carry higher inventory levels than in previous years to avoid overselling or out-of-stocks. This could make Amazon's increases to storage and inventory removal fees particularly painful. This may be all the more reason to make 2022 the year that you explore more self-sufficient fulfillment options.
2. Expand your omnichannel reach. One of the ways to best mitigate the impact of rate increases imposed by Amazon (or any other channel for that matter) is to diversify the channels and partners you use to list, sell, and fulfill your products online. An omnichannel approach not only gets your products in front of more potential customers, but it also gives your brand flexibility when deciding which marketplaces and channels to invest your attention and marketing dollars in. Sellercloud data over the last few years has shown how there is real money to be made expanding into mid-tier e-commerce marketplaces and first-party sales.
To be fair, there are certainly fees associated with any e-commerce sale, and Amazon's volume and reach allows it to offer some of the lowest in the industry. However, the more diversified you make your omnichannel e-commerce brand now, the better prepared you will be when and if the fees on any particular channel make doing business cost-prohibitive.
3. Focus on growing your first-party sales. There are a number of reasons for transitioning your third-party e-commerce business into first-party sales. Making the transition can be challenging, but once you navigate to the other side, the benefits and growth potential are well worth the effort. The more effectively you are able to sell and fulfill orders directly to consumers without the need for third-party intermediaries, the less you will pay out in fees and the less rate hikes like Amazon's will matter to your bottom line.
Whatever your e-commerce goals are for 2022, the Sellercloud family of products has the tools and integrations that you need to streamline and grow your online brand. Contact us directly for a free demo of how our platform can take your inventory-, listing-, and warehouse-management workflows to the next level.