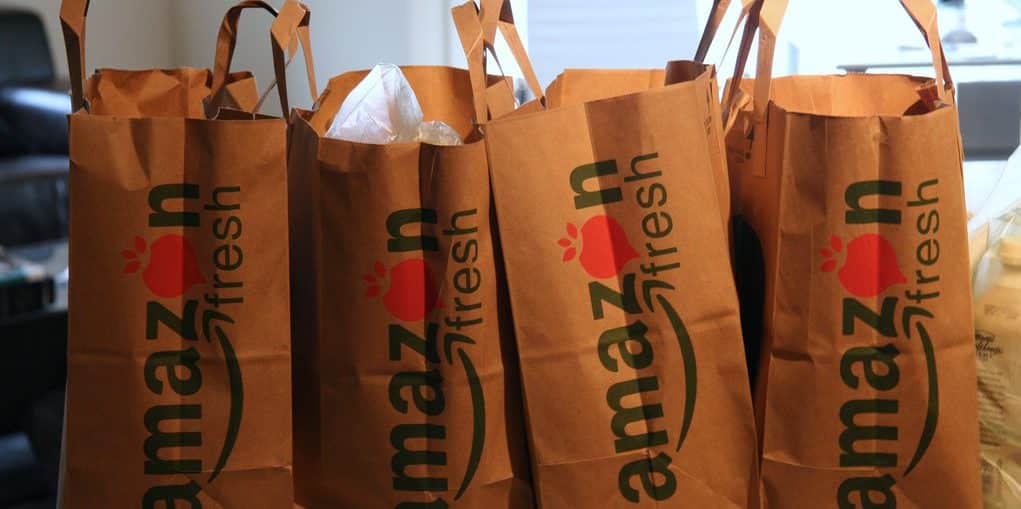 Back in the 1990s, Amazon took the world of e-commerce by storm by creating the first online bookstore that had no connection to any brick and mortar retail location. More than simply creating a new way to shop, Amazon founder Jeff Bezos predicted that this disruptive delivery system would forever change consumer behavior, with customer's making their purchases online and simply having the products delivered to their door.
At the time, many analysts thought the idea was unrealistic at best. Yes, online shopping was good for certain products – but overturning the whole industry seemed impossible. Twenty years later, Bezos's vision has engrained itself in the culture. Nearly every brick and mortar store maintains an online version of its brand – and many brands have given up on the need to maintain a physical store altogether.
That's why Amazon's decision to start operating brick and mortar retail stores has sent shockwaves through the online selling industry. Many online sellers are wondering what this move means for the world of e-commerce. Will it make it easier to reach customers? Or will it signal yet another victory in Amazon's attempt to dominate the industry and push out the little guy?
The answer may come in part to the current state of online selling and some of its remaining limitations. For certain items, such as groceries and appliances, customers still prefer to make their purchases at a physical location, where they can touch and feel the product. That may be why Amazon chose to go with grocery stores as its first foray into the world of physical retail.
However, despite the outward appearance of adopting an older, less advanced model, Amazon's physical stores will be anything but your grandfather's corner grocery. For example, the Amazon Go convenience store in Seattle uses sensors to track customers as they place items in their baskets or return them to the shelf. Each purchase is immediately charged to the shopper's account, and returns are as easy as replacing the unused item on the shelf. This alone eliminates the need for check out lines and cashiers. The stores can also double as pick-up centers for customers who make their orders online.
Amazon also wants to launch a network of branded electronics stores, similar to Apple's Genius Bars. Other concepts include home furnishings and appliance stores that would allow customers to test out products before making the final purchase online.
As it perfects these models, Amazon will enter other countries around the world. There are plans to open Go outlets in the United Kingdom next year, and soon thereafter these outlets will be found in India. With regard to bookstores, Amazon's original product, the company has opened no fewer than six physical locations and plans to open six more. True to their Amazon roots, these stores do not hold a lot of inventory. Instead, the books are arranged facing out, taking up space. The reason is that Amazon assumes its customers can order whatever books they want from their smart phones. The concept has spread to campus, where Amazon operates at least 20 book-less university bookstores. Students simply order their books, t-shirts, mugs and other dorm necessities online and return to the store to pick them up.
Does Amazon's movement into physical retail locations spell the beginning of the end for online sales? Not by a long shot. Instead, industry analysts see this as Amazon's way of gaining a foothold into the most valuable real estate of all: the hearts and minds of the buying public. The more customers see Amazon stores and products at the mall, on the street, and throughout the world, the more they will associate Amazon as "the place to buy everything." This will open up online sales to vast numbers of people who still do not make many purchases online. This is all good news for online sellers, who can ride the wave of Amazon's new brand awareness to reach massive numbers of new customers of their own.