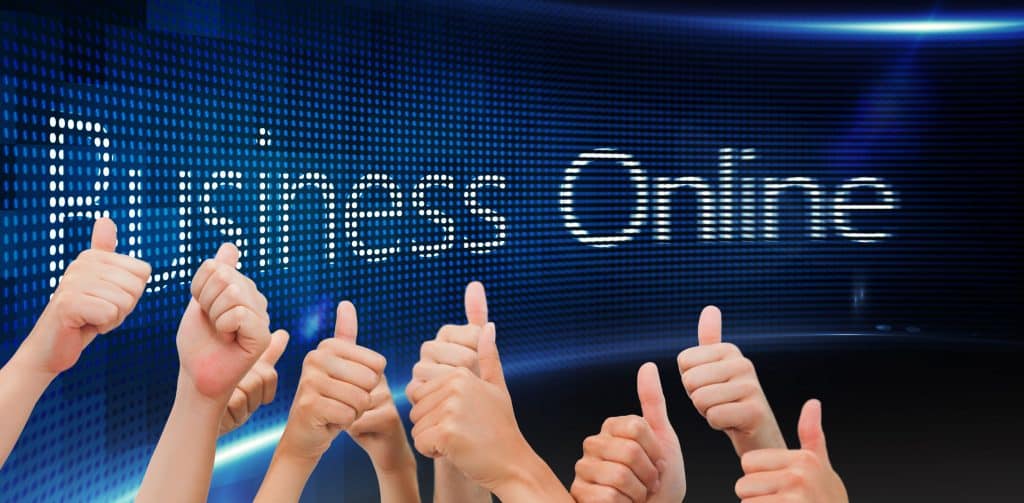 Working with Fulfillment by Amazon offers a number of benefits to online sellers. First, having your business associated with the largest online marketplace on the planet nearly always translates into increased sales. Customers know that Amazon ships products quickly, and since this is a key benefit of online purchasing, shipping through FBA adds credibility to your business. Second, using FBA allows you to offer free shipping to your customers through Amazon Prime. Third, having a central address for fulfillment provides a number of logistic efficiencies that can help your bottom line.
However, in my experience with sellers, I have found that when it comes to dealing exclusively with FBA, all that glitters is not necessarily gold.
My company, SellerCloud, offers single-source, cloud-based inventory and sales management to small, mid-sized and large online sellers. From time to time, many of our customers ask whether they should discontinue their own independent fulfillment services in favor of an exclusive arrangement with FBA. To be sure, Amazon is in a better position to fulfill orders. Their highly automated system features conveyor belts running at 60 miles and hour, something few independent outfits can match. In addition, Amazon offers discounted shipping rates.
However, despite these advantages, I strongly advise against making this move. Rather than relying exclusively on FBA for your entire fulfillment needs, the best way to protect your business from unnecessary headaches and losses is to make sure you have access to your own, independent fulfillment service system. The risks associated with placing all of your fulfillment eggs in one basket are simply too great. The following list represents just a few of the real-world problems sellers are likely to face if they enter into an exclusive arrangement with FBA:
Do Not Poke the Wal-Mart Bear. In addition to Wal-Mart Marketplace, many shipping channels simply do not allow sellers to use Amazon to ship products sold through their sites. These include such major players as Overstock, Groupon and Wayfair, to name a few. Some Amazon sellers have tried to ship products from other sites via FBA – only to have been caught in the end. The results are not pretty. For its part, if Wal-Mart discovers that one of its sellers is shipping through Amazon, that seller could be banned from its marketplace. This would permanently jeopardize its ability to sell on Wal-Mart. This alone should be enough to discourage people from working exclusively with FBA.
Amazon Does Not Allow Multiple Bundling. While Amazon does an amazing job at pick, pack and ship, they do not offer the option to assemble, and that can be a major challenge for sellers. Bundling products is a quick and effective way to improve search results, which is the lifeblood of a seller's business. For example, a seller who offers cameras online can simply add batteries, a case, or other accessories, revise some of the search engine terms and quickly get his product out in front of more potential customers. Amazon limits this with FBA. Instead, FBA requires all product listings to be prepackaged together prior to being sent to their fulfillment centers. If Amazon is your only option, you are essentially stuck. However, by maintaining independent merchant fulfillment capabilities, you can control both the pricing and the presentation of your products and make changes as necessary to attract customers. The more product combinations you present, the more customers you can reach. Prepackaging product combinations, on the other hand, limits your options in terms of getting in front of potential customers.
Do You Need to Track by Serial Number? Being able to track individual items by serial number is vital to quality control and inventory management. Having quick access to serial numbers allows sellers to make sure warranties don't expire. It also allows sellers to track manufacturer rebates. FBA does not provide this information to its sellers. Instead, if a product does not sell by the expiration date, Amazon simply returns the product back to you. In addition, if you are selling products by the lot, having access to lot numbers is important if a defect is found. Again, FBA does not provide this information to its sellers.
No Pre-Shipment Inspection. Sellers who rely exclusively on FBA are also likely to encounter quality control and customer service issues. Some products, such as watches, are known to be high-risk products for sellers. The best practice is to check each watch to make sure it is in good working order prior to shipment. For example, if the battery is dead, the customer may think that the watch is defective, when in fact this is not the case. FBA does not offer pre-shipment inspection. If you end up with a defective shipment of watches, or even if the problem is only the batteries, there is nothing you can do to stop them from being delivered to your customers dead on arrival. This will inevitably result in numerous returns, complaints and lost sales. The same thing applies to dishes, light bulbs and other delicate items that could very easily end up broken prior to shipment. FBA's lack of pre-shipment inspections means that an online seller could be inundated with complaints before anyone has a chance to react. By that time it is often too late to correct the negative feedback that has accumulated on social media and other online reviews. This could be a seller's nightmare.
Returns Can Lead to Big Losses. If Amazon determines that a product should be categorized as unfulillfable inventory, it simply returns the item to the seller. Sellers who do not have access to warehouse facilities will have to hire a third party to handle the returns, which in turn could result in significant losses. We have seen multiple instances in which a high-end product has been flagged for return even though the actual damage was negligible, such as a minor scuff on the packaging. Hiring an outside company to liquidate these items puts you at a distinct disadvantage, because the outside company has no motivation to recoup additional money. Rather, their interest is to move the product as quickly as possible, even if it means drastically – and unnecessarily – reducing the price. All of this can be avoided by maintaining independent fulfillment services.
Despite these risks, many online sellers worry that they simply do not have the capacity to maintain independent fulfillment services. They are tempted to enter into an exclusive agreement with FBA because they think they have no other choice.
The truth is, you do have a choice.
SellerCloud helps online sellers improve efficiencies and streamline their fulfillment services. If you are working with FBA in some capacity, we have the tools to help you navigate their policies and procedures. Beyond this, our proprietary software allows sellers to keep the entire fulfillment process in sync. Returns can be quickly verified, processed and restocked when necessary. We also simplify the process of selling on multiple channels by providing real-time analytics on sales, customer satisfaction and quality control.  If your business needs to upgrade its back-end fulfillment services, please contact SellerCloud directly to learn more about how we can improve your bottom line.