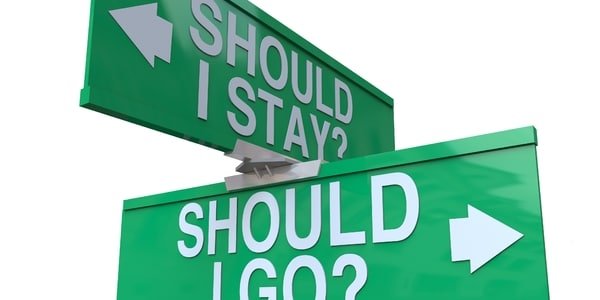 Walmart's solid results in the fourth quarter of 2016 showed no signs of slowing down in 2017. Online sales are up nearly 30% in recent months, as the retail giant acquired four e-commerce sites: Jet.com, Moosejaw, Shoebuy.com and, most recently Modcloth, which sells trendy clothing geared toward the Millennial market. Walmart has also made a big move into online grocery shopping, which is now available in some 600 locations in 100 markets.
Overall, the company now offers more than 23 million SKUs through its online channels. This expansion is a clear indication that Walmart is going "all in" with its plans to take on Amazon in the e-commerce marketplace.
Will Walmart's entry to the online marketplace squeeze out small and medium-sized sellers? Is there anything smaller sellers can do to stay alive in this new online landscape?
If you are an online seller, the answer to these questions depends on what you do in the next several months to adapt to this new reality. If you are trying to compete in terms of sheer size, product selection or price, then you are better off closing your doors. There is no way you can compete with Walmart on its home turf.
However, this does not mean no options are available. Smaller sellers can still attract large numbers of buyers if they focus on a few basic principles.
First, find a niche where you can own the market.  Now, before you think this means offering only exotic products, don't worry. You can own a niche in almost any market, as long as you find an angle that appeals to a certain segment of the public.
For example, if you sell socks – don't just sell generic socks that people can buy through Walmart. That would be suicide. Instead, find the socks that sock-lovers love and offer those socks. The same goes for other products. Find a niche where you can deliver truly superb value. This may force you to take a hard look at your offerings and get rid of products that won't help your bottom line. But in the end you will be able to carve out market share in areas where Walmart chooses not to compete.
Second, become a thought leader in your space. If you sell high-end electronics, you may want to present a webinar on the latest trends in technology that have not yet reached the general consumer. If you sell shoes, you will want your customers to come to you for information on how to select proper footwear or the health benefits associated with choosing the right shoes for the right activity. Whatever the product, be the website people turn to for good information about your product or niche.
Third, they're not just your customers, they're your tribe. Walmart offers millions of products to millions of customers. This presents smaller sellers with an opening to build a loyal following. There is simply no way Walmart can compete with you in terms of personalizing customer service. Make sure to treat each customer like a friend. Keep in touch with them on Facebook and via email. Offer perks – not spam – according to your customers' preferences, and they will spread the word about your business to other potential buyers.
Fourth, focus on creating an unique and unusual experience for your customers. Think of the last time you walked into an Apple store. That is a lesson in customer experience. The products they offer are just one piece in the overall picture of creating an amazing experience for their customers. As a result, Apple attracts more than mere customers. It creates some of the most loyal fans in the world. Whatever product you are selling online, make sure you are creating an enjoyable experience for your visitors that goes beyond simply shopping for products.
Fifth, if you can't beat 'em, join 'em. Walmart is expanding its product offerings, which means it is actively looking for sellers. If you can create a strong brand that can also be scaled up to Walmart sized proportions, take the initiative and apply to be part of Walmart Marketplace.
One final piece of advice: Competition in the world of e-commerce will only increase in the years ahead. Sellers will have to think out of the box in terms of marketing and customer retention. This means other aspects of your business, like packaging, shipping and inventory control have to run flawlessly. The days are gone when this aspect of your business can run in-house without the help of experts, whose sole focus is these back-end needs.  SellerCloud has years of experience helping online sellers streamline their online product placement, shipping, sales and inventory needs. Call us today to schedule a free consultation with one of our customer representatives.