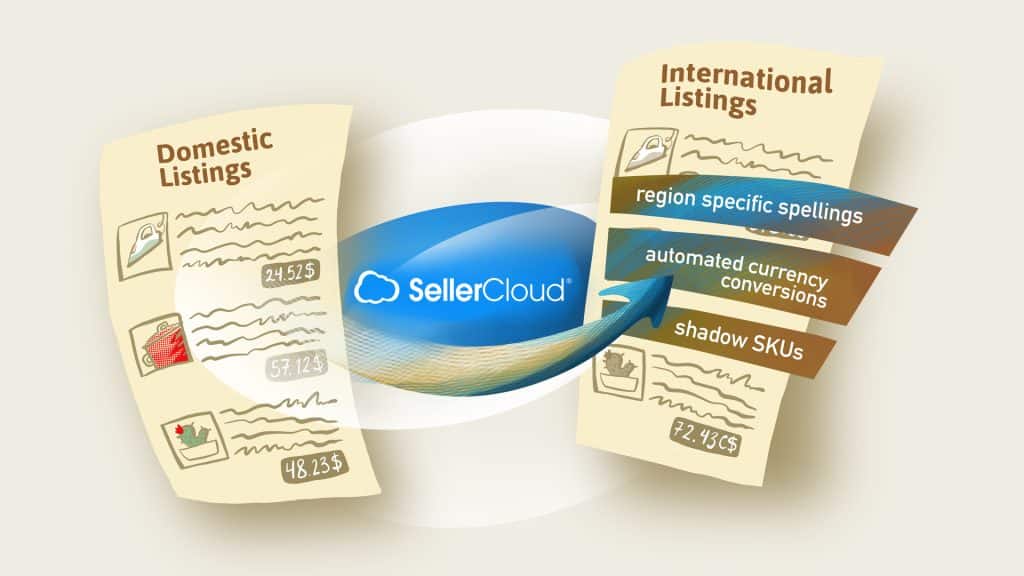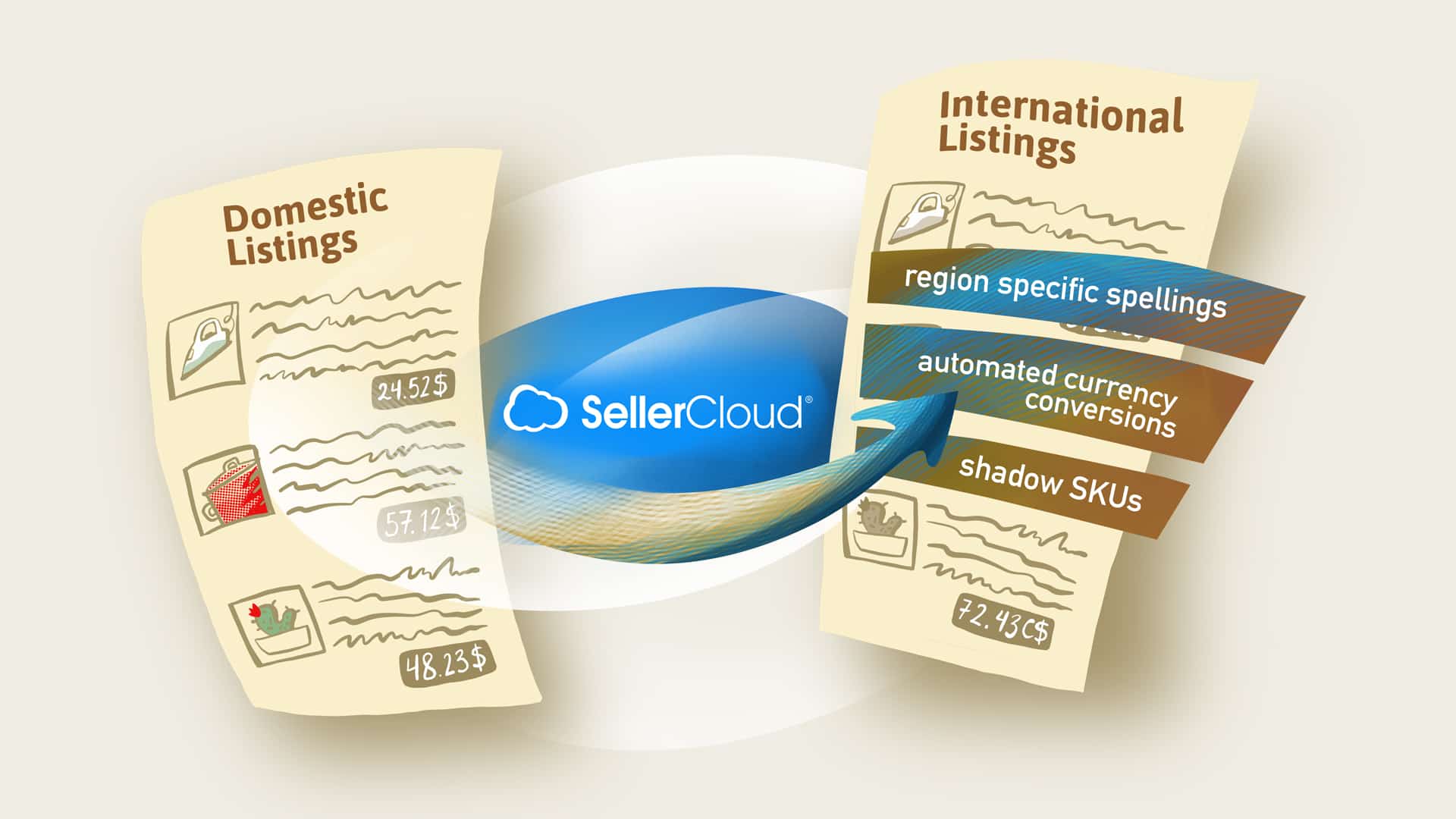 With a growing customer base and millions of unique visitors, Walmart Canada (walmart.ca) is one of the highest-ranking Canadian online marketplaces in terms of net sales. For a US seller, accessing this thriving marketplace is an easy and potentially lucrative way to expand a domestic e-commerce business into an international one.
While the prospect of delving into a new marketplace can seem daunting, the reality is that walmart.ca not only welcomes US sellers, but the platform makes getting started easier than you might think – especially if you are already selling on walmart.com. What's more, adding the support of a Walmart-approved full service solution provider can get your products listed quickly and efficiently; that means you can start driving new international sales conversions even faster than you could going it alone.
Account for international differences
It is important to recognize that walmart.ca and walmart.com are two separate marketplaces. Even if you are already an established seller on walmart.com, you will need to complete an application and register separately on walmart.ca. Thankfully, the process is fairly simple.
Once you are approved to sell on Walmart Canada, it's time to start listing products. One of the benefits of selling on Walmart.ca as a US seller is that you are given the same search ranking priority as domestic sellers. This means if your listings are properly optimized and competitively priced, your products will rise to the top of the search results without prejudice.
When creating listings for walmart.ca, there are some key details that will help tailor them to the Canadian consumer, land a top spot in customers' search results, and drive conversions. There are also several other areas that will need attention before both your listings and your company's logistics are ready for new Canadian customers.
Language
While both the US and Canada are predominantly English-speaking countries, they don't use the same English. Canadians tend to use much of the same vocabulary as Americans, but they typically opt for British English spellings (e.g., colour, centre, marvellous).
Ensuring your Canadian listings use Canadian English is a key way to help your products fit in with the local competition and thus appear more attractive to prospective buyers.
Then there is French. About 20% of all Canadians report French as their primary language. Moreover, 95% of the population of the province of Quebec claim French as either their first or second language. It makes sense that since Canada is a dual-language country, Walmart Canada is a dual-language marketplace.
When listing on Walmart Canada, several fields have places for you to input both French and English values. If you have a way to generate grammatically-sound French translations of your product information, you could open your listing up to an even greater Canadian audience than if you list in English alone. If you choose to go this route, your best bet is to have a fluent speaker handle the translation. While machine translation using a web-based tool or a word processing program can be useful in a pinch, these automated tools are prone to errors that could lead to confused or frustrated customers. A personal touch is always best.
The metric system
The United States is one of only three countries in the world that still uses the Imperial system of weights and measures. The majority of the world, – Canada included – has adopted the International System of Units, better known as the metric system.
Simply put, your listings will be more appealing to Canadian buyers if they include the measurements and specifications they are used to. Make sure your Canadian listing descriptions include metric units.
This is one of the ways the SellerCloud e-commerce growth platform is optimized for international listings. Sellers are provided with region-specific attributes that match each listing's marketplace – whether it is domestic or international. This means sellers on walmart.ca are directed to use metric measurements instead of imperial ones.
Knowing the costs
Selling internationally comes with added costs compared to domestic sales. Planning for these is crucial when deciding what is worth listing on walmart.ca. Some of these costs include:
International shipping – Shipping goods internationally can lead to increased costs and the potential for delays, neither of which make for happy customers or marketplace authorities. While there are affordable ways for sellers to ship products from the US directly to Canadian customers via Canada Post, it can be costly and time-consuming compared to domestic shipping. Alternatively, third-party logistical (3PL) companies can help streamline your distribution processes. Contracting a reliable 3PL company can reduce the occurrences of international shipping issues and generally help ensure that you are able to get products into customers' hands quickly and efficiently.
Whichever shipping solution you use for your Canadian customers, be sure to account for the shipping and handling costs. This can be especially helpful when determining which products to list on walmart.ca and ultimately calculating your COGS.
Goods and services tax (GST), Harmonized Sales Tax (HST) / …and more – Just as you must register your business and pay taxes when selling in the US, selling in Canada requires that you register for the GST/HST. On top of that, some provinces also charge additional provincial sales taxes. Consider these additional costs when pricing your products.
When selecting products to list on walmart.ca, all of these expenses must be accounted for to determine whether you are able to offer your products at a competitive price. Just because a product is selling well on US marketplaces, does not mean it will be able to generate the same profits internationally. However, the opposite is also true: there may be a market in Canada for goods that are not as sought after in the US.
How solution providers can simplify the process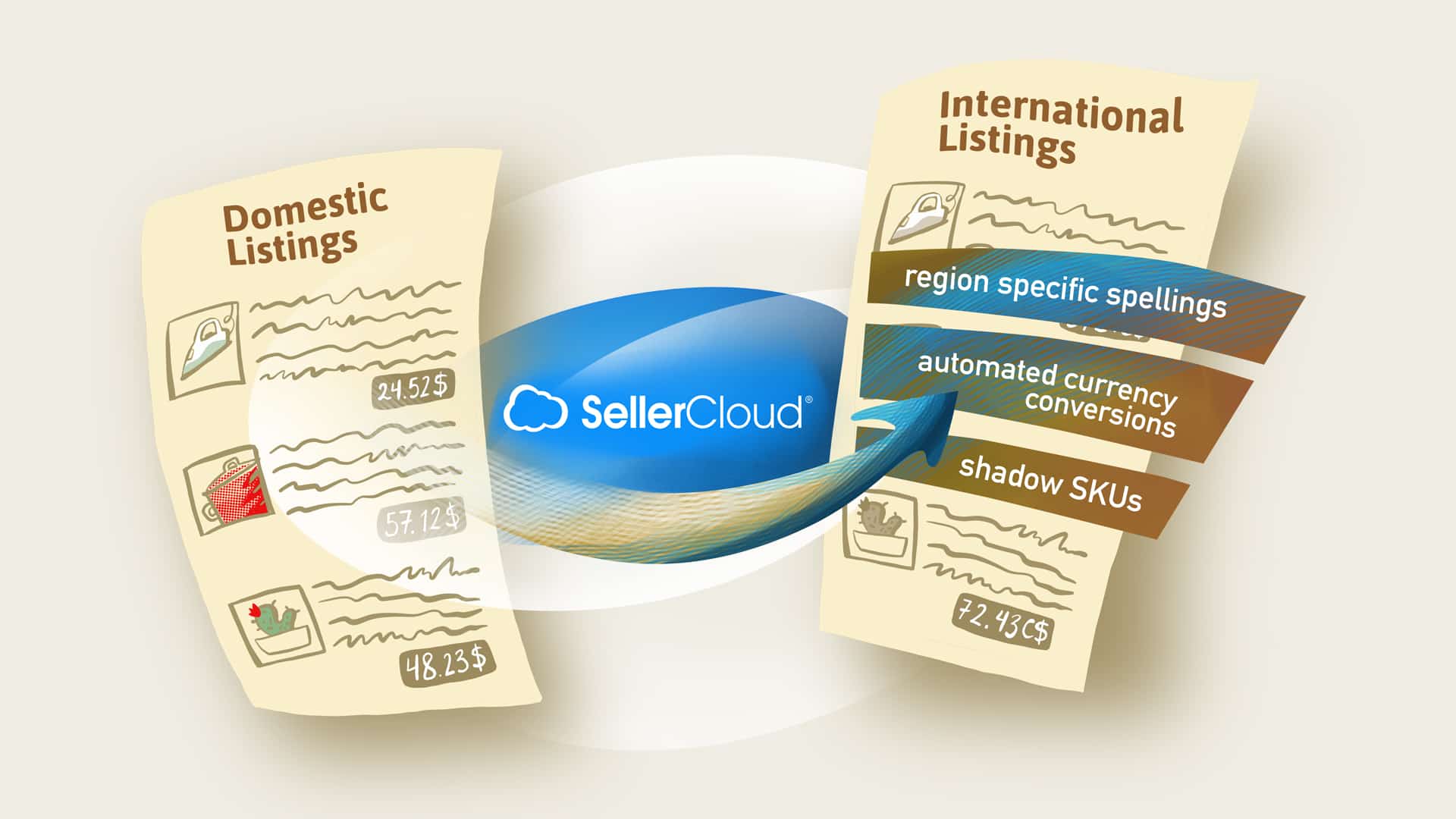 Rather than tackling all of these considerations on your own, enlisting the help of an approved Walmart Solution Provider, like SellerCloud, can make all the difference. For instance, with just a few clicks, your existing US inventory can double as international inventory – complete with the ability to create listings with region-specific spellings, automated currency conversions, and separate SKUs for optimal COGS tracking. This eliminates the need to painstakingly duplicate your listings and try to calculate your profit and loss projections manually.
Opting for centralized inventory management has other benefits as well. One of the most significant is that it reduces the risk of overselling products that are listed in both domestic and foreign marketplaces. Despite the unique SKUs for each locale, each item that is sold is still pulled from a single inventory. If your last piece of inventory sells on walmart.ca, you can feel secure that it will not oversell somewhere else. When paired with shipping integrations that include both domestic and international providers (including Canada Post and Canadian 3PL providers like Shipwire), you can rest assured that when your products sell, they will reach your customers quickly – wherever they are.
Ready to start selling on Walmart.ca? SellerCloud is an approved full service Walmart Solution Provider with all the integrated tools you need to optimize your e-commerce business from listing to fulfillment and everything in between. Contact us directly to see how easy it can be to become a part of one of the fastest growing marketplaces in North America.