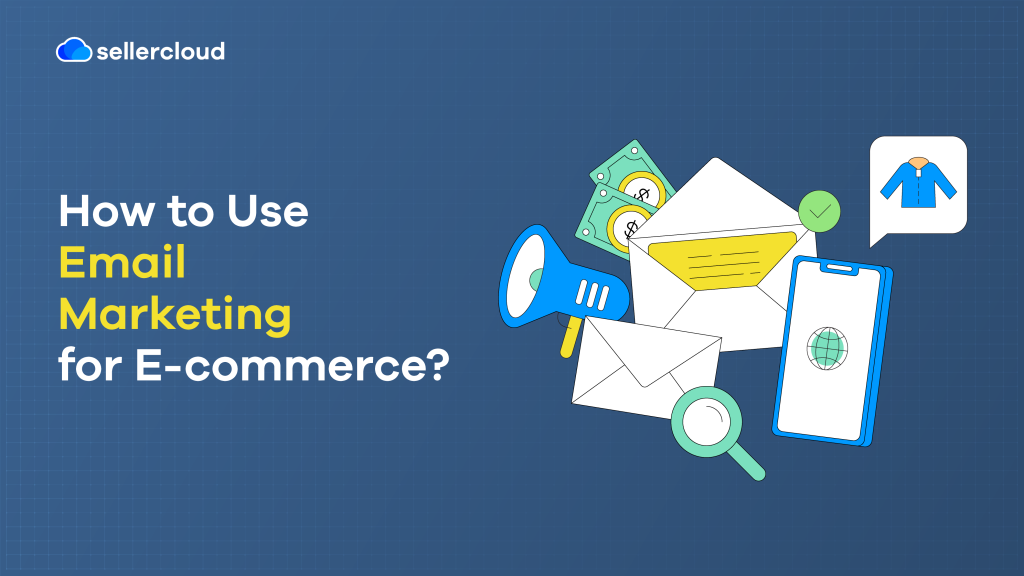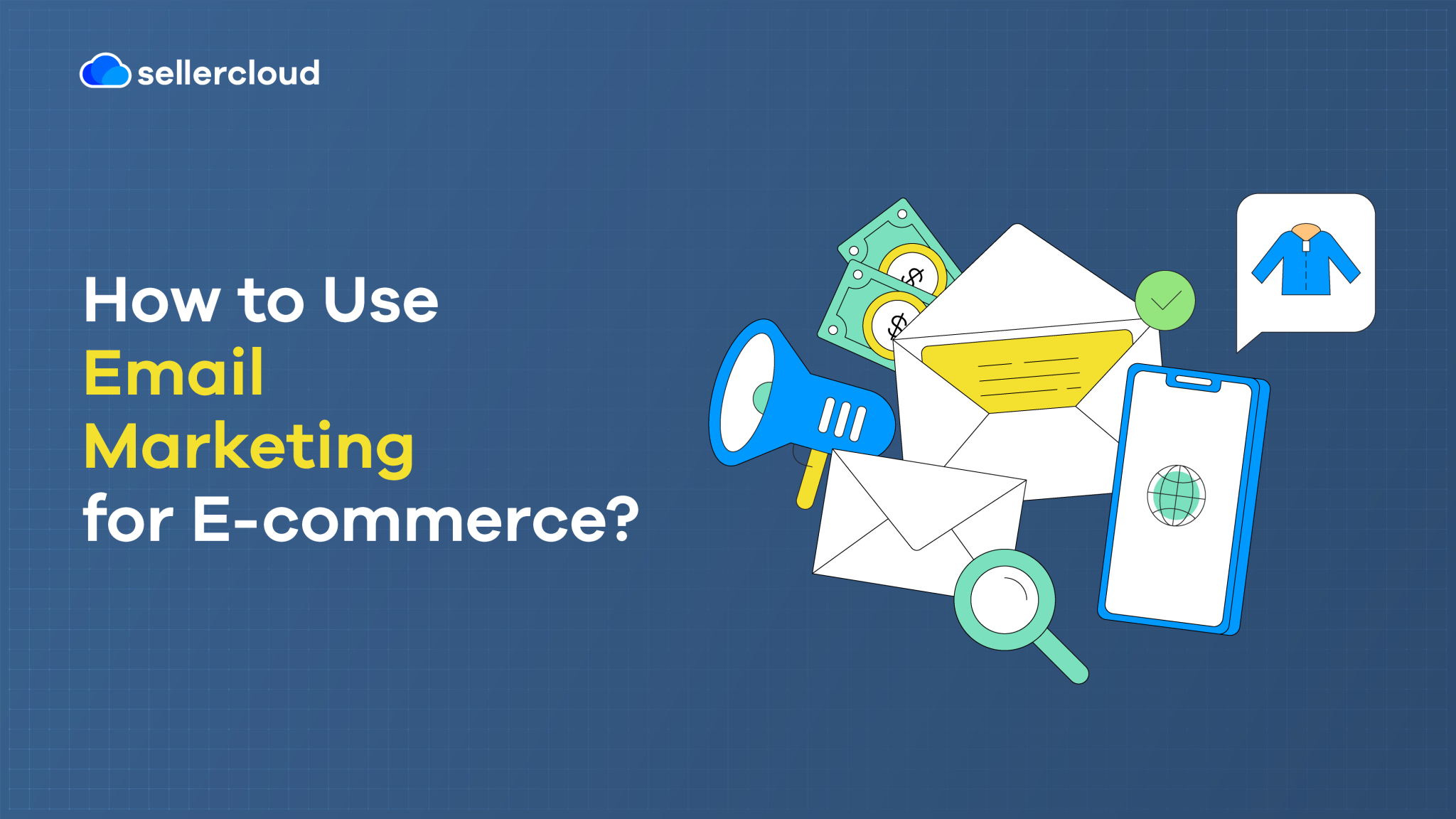 E-commerce email marketing is nothing new but remains super effective for customer engagement. Get it right, and you'll build a loyal base of customers.
You know to use multiple marketing channels to reach potential customers, and you're probably already publishing content somewhere and probably using social media.
That's great; continue using them. But did you know that one of the most effective ways to reach customers is through good old-fashioned email?
It may seem dated, but crafting an effective e-commerce marketing strategy with email at the helm is one of the best things you can do to engage with your customers.
Or, if you're already sending marketing emails, could they be more effective? Could your e-commerce emails be performing better?
In this article, we'll cover how to use email marketing for e-commerce, send effective e-commerce emails, and avoid common pitfalls.
How Is Email Useful for E-commerce?
Despite being around for a long time (the first email was sent in 1971!), email is still the preferred communication method for many customers.
An article by Allison Hott of OptinMonster claims that "61% of consumers prefer to be contacted by brands through email" and "99% of email users check their email every day, some as much as 20 times a day!"
On top of that, email marketing has the highest ROI (Return On Investment) over other marketing methods. So, don't start thinking email marketing is out of fashion.
One of the key reasons email marketing is so effective is that users actively subscribe to receive emails from you.
This means they have a higher intent to read the content you produce and make a purchase.
Another factor that makes email highly effective is that most people have an email address because it's usually required to sign up for services.
According to Statista, in 2022, there were an estimated 4.26 billion email users. For comparison, Facebook has approximately 2.96 billion monthly active users, also according to Statista.
Types of E-commerce Emails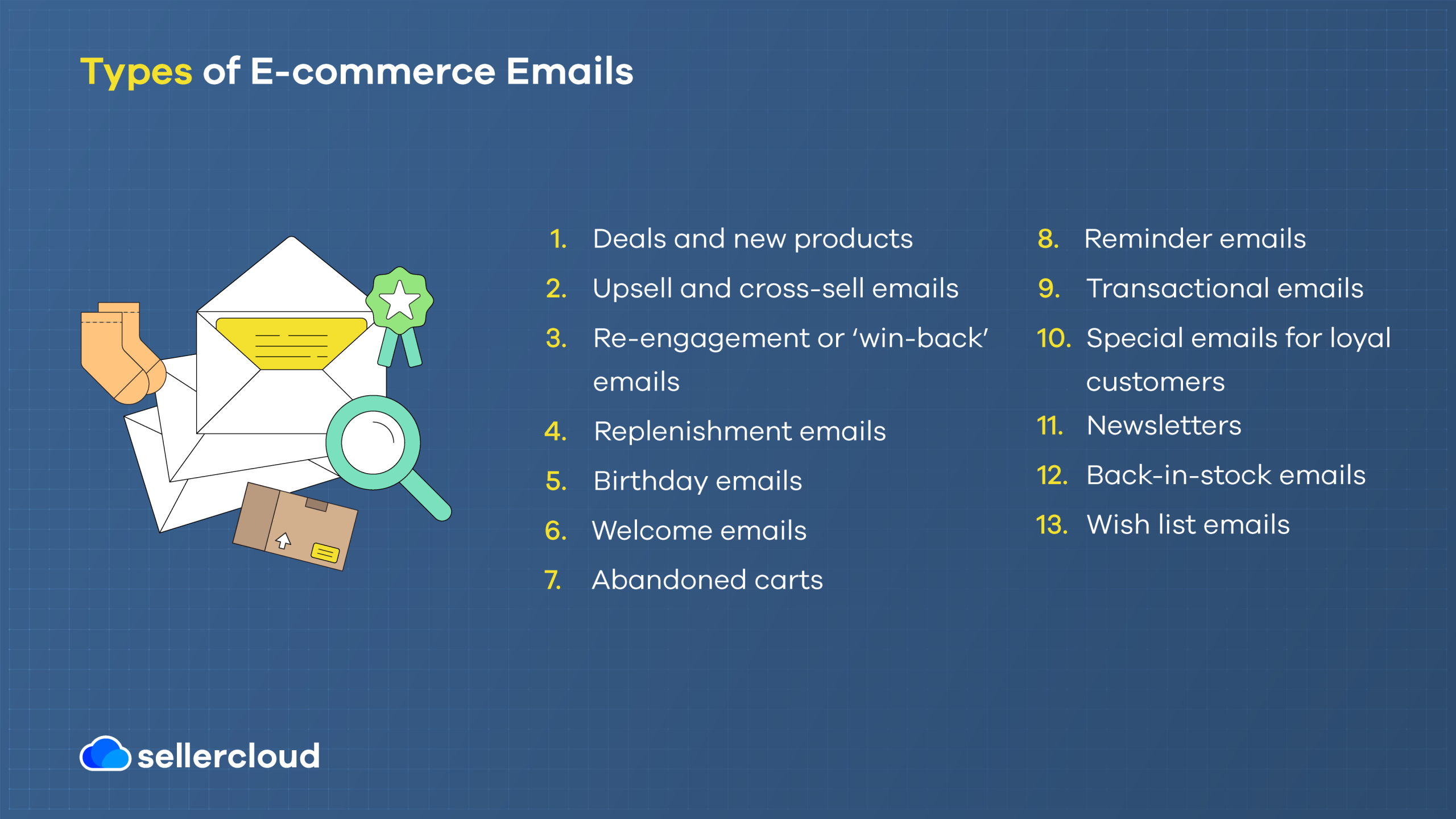 Email marketing in e-commerce has a lot of valuable applications. It's not just for advertising your latest products. Be prepared; this list is likely longer than you might have expected.
Deals and new products

. These emails are particularly effective if they can be tailored to the reader.

Upsell and cross-sell emails

. After a user has purchased a product, follow up with another related product that customers usually buy.

Re-engagement or 'win-back' emails

. This is where you email customers who haven't purchased anything in a while to encourage them to return.

Replenishment emails

. Send these when a customer has bought something that will expire to ask if they need another.

Birthday emails

. You can do a lot with birthdays, like give the customer a discount (though you may want to ask yourself if you need to collect birthdates).

Welcome emails

. Send these the first time a user signs up—supposedly, they can boost user engagement significantly.

Abandoned carts

. Encourage users to return to your online store after abandoning a cart to continue their purchase. These types of emails can be enormously effective.

Reminder emails

. Send these emails to remind customers that an offer is still available.

Transactional emails

. Always send these emails to confirm purchases to customers.

Special emails for loyal customers

. Reward customer loyalty with unique offers that can encourage them to keep returning.

Newsletters

. These can host a ton of content, offers, and news. However, they do require a good deal of work.

Back-in-stock emails

. Notify customers when a popular product is now in stock at your store. These emails have an exceptionally high open rate when sent post-purchase.

Wish list emails

. Email customers to remind them of items they put on their wish list from your store.

Emails for exclusive content

. This content can include guides and ebooks for people looking to learn more about the niche your products belong to.

Follow-up emails

. With these emails, you can get feedback from the customer on the service you provided and the product they bought.
As you can see, there's a wide range of emails e-commerce stores can send to customers for various reasons. Now let's move on to how to make those emails effective.
Top 7 E-commerce Email Best Practices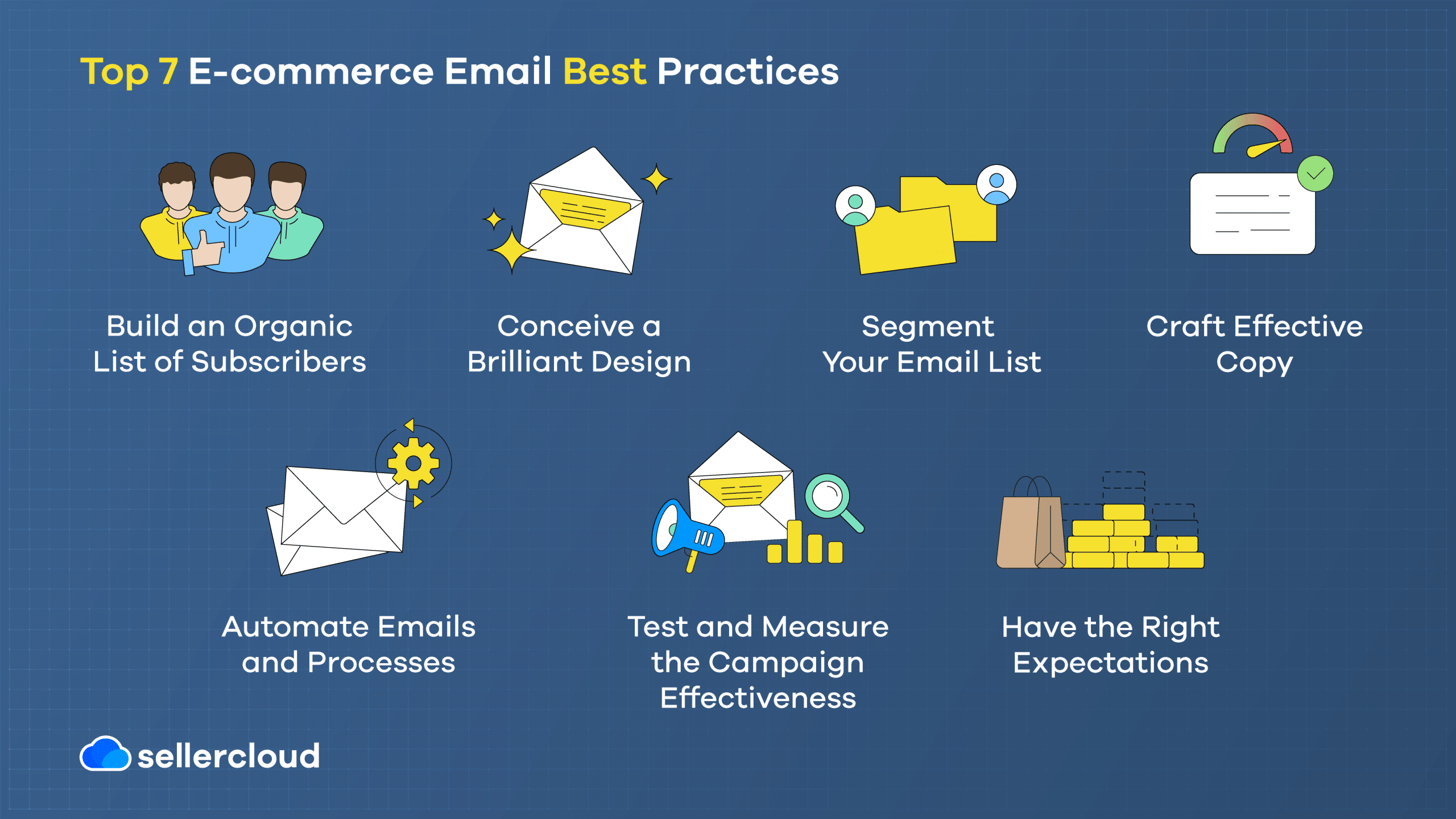 To nail your e-commerce email marketing, you must follow these seven best practices.
1. Build an Organic List of Subscribers
Never buy people's emails! It is far more effective to grow your list of subscribers organically.
You will gain a lot more from 100 dedicated subscribers than a million subscribers who aren't remotely interested in your products.
Sending emails to addresses you paid for will be as effective as a cold email. They don't know your business and probably have no interest in it.
It is much more effective to build a list of real subscribers who are actively interested in your products and are more likely to purchase something. 
You can do several things to encourage new subscribers to sign up for your emails.
Firstly, accurately inform potential subscribers what they'll get from the experience of subscribing to emails.
It will also help if you put the subscription button somewhere easy to see on your site. 
Consider using pop-ups or slide-ins, though remember that many people find these irritating or may ignore them.
What can work better is offering the user a signup incentive or asking to collect their email address during checkout.
When it comes to registering, don't require too many details. Aim to make the subscription process as easy as possible.
That said, people are more likely to open emails with their names on them.
2. Conceive a Brilliant Design
You don't want to send a bland email with zero design. Not only will no one take it seriously, but it won't grab readers' attention.
Branding is also essential. You should have fonts, colors, images, and other stylistic elements that make your brand recognizable and consistent with the rest of the content you churn out.
Your design should also have the user in mind and consider what you want them to do with what you have presented to them.
This means considering things like 'call to action' (CTA) buttons but also hyperlinking images and titles so people can click where it makes sense to them, which can massively increase engagement.
You'll also want to include social media icons for people who may prefer to follow you on social media than through email.
Experiment with videos, gifs, and images of different sizes. The more you experiment with the design, the better it will eventually become.
3. Segment Your Email List
Once you've started to collect a sizeable email list, you can play around with various ways to break it down into different segments.
Segmentation is a fantastic way to learn about your audience. Knowing your audience and what appeals to them can do wonders for your e-commerce business.
There are many ways to segment your customers—demographically, by shopping behavior, psychographically, and geographically. The list goes on.
Segmentation is most effective when combined with customization. When used together, they can boost conversion rates.
If we look at shopping behavior, for example, we can look at what they have bought in the past and use that information to show them similar products.
Readers may be more likely to open these emails and follow them to the product because they are products they could be genuinely interested in.
Segmentation can work in more practical ways too. For example, geographic segmentation can help with effective email times for different time zones.
4. Craft Effective Copy
Here's arguably the most important part of making an effective e-commerce email marketing campaign—the copy you use. Unsurprisingly, there's a lot to go through.
Firstly, the writing—make an effort to make every email as interesting and entertaining as possible. 'Standard emails' don't have to be boring.
If you can, make the wording about them, as this can give them the feeling that they are in control. Talk directly to the reader, use action-orientated words, and be conversational, but keep it brief.
It will help customers think more positively of your brand, and when it comes to emailing them offers or upsells, for example, they will take it more positively.
You should also avoid being too pushy on selling products; instead, focus on building a long-term relationship with your customers that will make them want to keep coming back.
A personal touch to email campaigns can also be highly effective. Don't just fill newsletters up with links, for example. If possible, weave them together to make a story.
It doesn't just have to be your company's content that you link to—you can link to other content that can show that your company is authoritative in its industry.
Then there are subject lines that are vital to get right. Always keep them to the point, engaging, and click-worthy.
It's a good practice to avoid making subject lines longer than 50 characters, or the ending will likely get chopped off. Ideally, the reader should be able to see the whole subject line in one glance.
Plus, if the purpose of the email is to promote something, it's best to clearly write this in the subject line and not hide it in the content, or it may get missed.
One of the best ways to make your email more effective is to use funny or unusual subject lines, which can encourage more opens.
Other ways include putting your most important words at the beginning, listing something that may be helpful to readers (e.g., '7 ways to…'), and creating a sense of urgency.
Another consideration is ensuring that your email copy and visual design complement each other.
Finally, it's worth mentioning that AI tools are popular at the moment for typing up copy, but be careful overly relying on them. Hire an experienced copywriter for effective marketing emails.
5. Automate Emails and Processes When You Can
Wherever it makes sense to automate a process, you should be doing it. It makes work faster and easier and reduces errors—even in the world of email marketing.
There are several types of marketing emails you'll want to automate if possible.
The first should be the welcome emails you send to new subscribers. Thank them for subscribing, and tell them what they can look forward to in future emails.
Abandoned cart emails can also be automatically sent when users close their browsers with items in the cart.
Follow-up emails can be sent after a delivery has been completed, and win-back emails can be sent when the user hasn't logged on for a certain period.
6. Test and Measure the Effectiveness of Your Campaigns
If you want an effective email campaign, you need to be able to measure how well it performed and test multiple ways to engage with recipients.
This testing is often called 'A/B' or 'split' testing. Utilizing it, you can experiment with different layouts, colors, buttons, text, and writing styles.
Though to properly test that, you'd need a good pool of subscribers you can segment.
Then you must track your performance. How many people opened it? How many ignored it? When did they open it? How many went to the links in your email? How many unsubscribed?
With this vital information, you can continuously optimize your email marketing.
7. Have the Right Expectations
Don't imagine that an email campaign will massively increase your conversion rate from the get-go.
Especially when it comes to opening rates, don't be surprised if few people open your emails. In fact, many people will ignore or even delete them.
According to data from Mailchimp, only 15.68% of e-commerce emails opened, below the average opening rate of 21.33%.
Furthermore, we can assume the link in your email is even less likely to be opened (while a user may open the email, it doesn't mean they'll follow the link in the email).
This is all the more reason to set appropriate goals based on what is typically achievable with e-commerce emails and to set goals based on your past performance.
Lastly, it's worth noting that you may send a customer several emails before they make a sale, so it can be best to think of success in email marketing as the result of multiple emails.
Avoiding Common Email Marketing Mistakes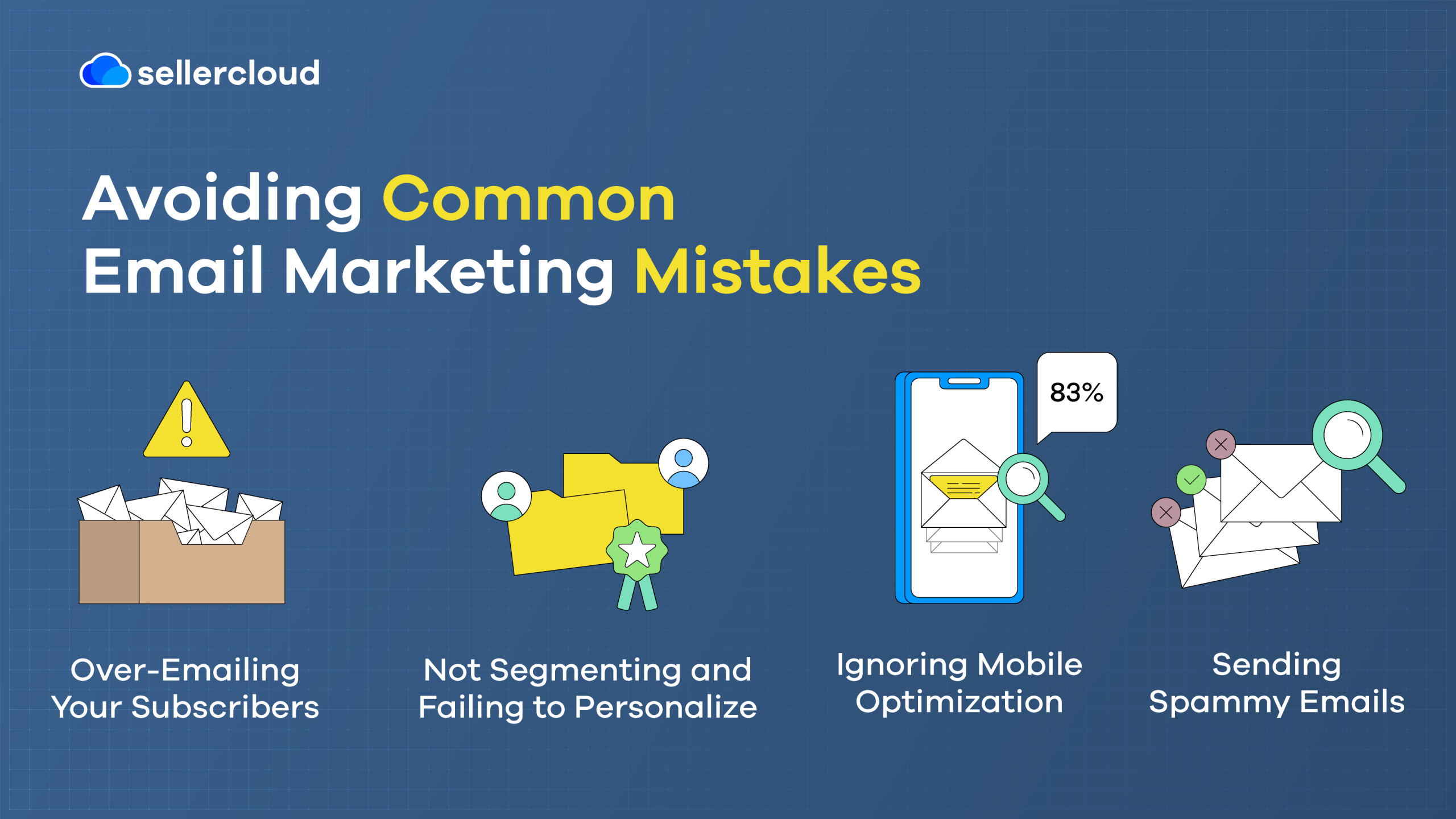 So, now that we've covered some useful things for you to start doing, let's dig into some of the critical things you need to stop doing.
Over-Emailing Your Subscribers
You want to be in front of your readers at the perfect time, not all the time. If customers are getting your marketing emails for breakfast, lunch, and dinner, it will get irritating.
Why send several emails with special deals when you can put them all together? Pestering subscribers will encourage them to unsubscribe.
That said, according to The Loop Marketing, how many emails you can get away with sending can depend on the size of your business.
They say, "If your list is less than 2,000, sending out 4 to 8 emails a month would be the maximum recommended."
However, they add, "If you are an eCommerce company with 10,000 or more subscribers sending out daily emails might be a good strategy."
There are other factors to consider, too, such as the time and day of the week you email your customers.
When it comes to newsletters, you'll need to decide if sending a monthly or weekly newsletter will be more effective.
Again, depending on what you have to share with your customers, weekly could be too much if it doesn't provide real value.
Not Segmenting and Failing to Personalize
Failing to segment your email list and sending out the wrong emails to the wrong people is a terrible way to lose readers.
They may feel they're receiving emails poorly suited for them and start feeling alienated. It would be better not to email them than send something they don't relate to. 
While it could be the tone of voice or the type of email you're sending, most often, it's when you send offers for products they have shown no interest in purchasing from you.
Apart from that inconvenience, if you fail to segment and personalize your e-commerce emails, you'll be behind your competitors that are already doing it.
A poor unsubscriber rate could indicate that you are not adequately segmenting and personalizing your emails.
OptinMonster explains that an unsubscribe rate below 0.5% is good, but if your rate is above that level, it means "you have some work to do."
Ignoring Mobile Optimization
According to an article by SuperOffice, 81% of emails are read on mobile devices, not desktops! That's an enormous reason not only to plan for mobile but put mobile ahead of desktop.
To optimize your emails for mobile readers, ensure that your CRM tools are reactive to screen size and automatically change the layout according to the device.
You should also use short paragraphs and sentences. Lots of bulky text can be off-putting for some readers—some just want to scroll through and see if anything catches their eye.
Lastly, before sending out emails, check both mobile and desktop layouts to ensure they are optimized and have no jarring layout choices.
Sending Spammy Emails
You do not want your marketing emails piling up in a disregarded spam folder. Unfortunately, it can be pretty easy to end up there if you don't know what you're doing.
Firstly, only send marketing emails to recipients you have permission to send to. Sending such emails to people who have not agreed to them is a big red flag for spam filters.
Likewise, remove abandoned emails from your mailing list. Spam filters can detect how many emails you are sending too; if many of them are inactive, it's not a good sign.
You'll, of course, want to avoid spammy subject lines. Avoid references to money, exclamation marks, or promises of discounts that could cause your emails to be mistaken for spam.
Further to that, don't use suspicious-looking email addresses with unusual characters and numbers. The best practice is to use the company name.
Last but by no means least, always have the option to unsubscribe. This is required to comply with the CAN-SPAM Act and is one of the top ways to avoid looking like spam.
How Long Should E-commerce Emails Be?
While it can depend on the type of email you're sending—for example, newsletters can be longer—it's generally better to get straight to the point.
According to an article by Campaign Monitor, it is best to aim for 50 to 125 words per email as it usually performs better.
However, they also note that emails that are too brief can perform as well as emails that are 500 to 2,000 words long.
Campaign Monitor also points out that CTA length should be two to five words, though by some standards, five words is quite long (remember, many people read emails on their phones).
'Shorter is better' is usually the golden rule for email marketing. Short emails, subject lines, and CTAs take up less space, are faster to read, and help readers reach conclusions quickly.
What Is a Good Conversion for E-commerce Email Marketing?
A good conversion rate for your e-commerce emails may sound like a lot less than you'd like to hear.
ActiveCampaign states that a good conversion rate for email marketing is about 10%.
As we explained earlier, you should have the right expectations in place. A single email won't give you millions of conversions.
So, if you're reaching 10% or above, you're doing great. If you're not quite at that level yet, consider doing more A/B testing and reviewing how you segment your audience.
Even if you only make a few sales from a handful of those readers, that's a win. It's still more sales than you had the day before.
Key Points
We went through a lot in this post, so we decided to sum up some of what we have said.
Email marketing tops other marketing channels in terms of ROI. Over 4 billion people have email addresses worldwide; most prefer being contacted that way.

Most people check their email daily, and 81% of people check their email on their phones.

Though an effective marketing strategy, e-commerce emails have an opening rate of 15.68%, a conversion rate of 10%, and an unsubscribe rate of 0.5%.

Understand the wide variety of marketing emails you can send your customers for e-commerce. (There's a lot of opportunity here.)

To optimize your emails, segment audiences, make them personal, keep the text short, entertain subscribers with relevant content, and test different variations.