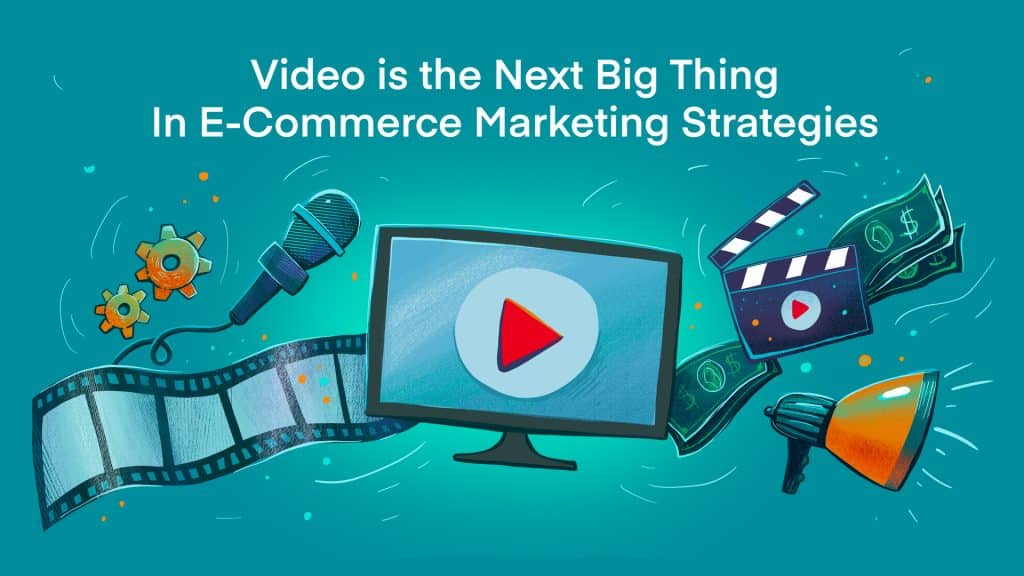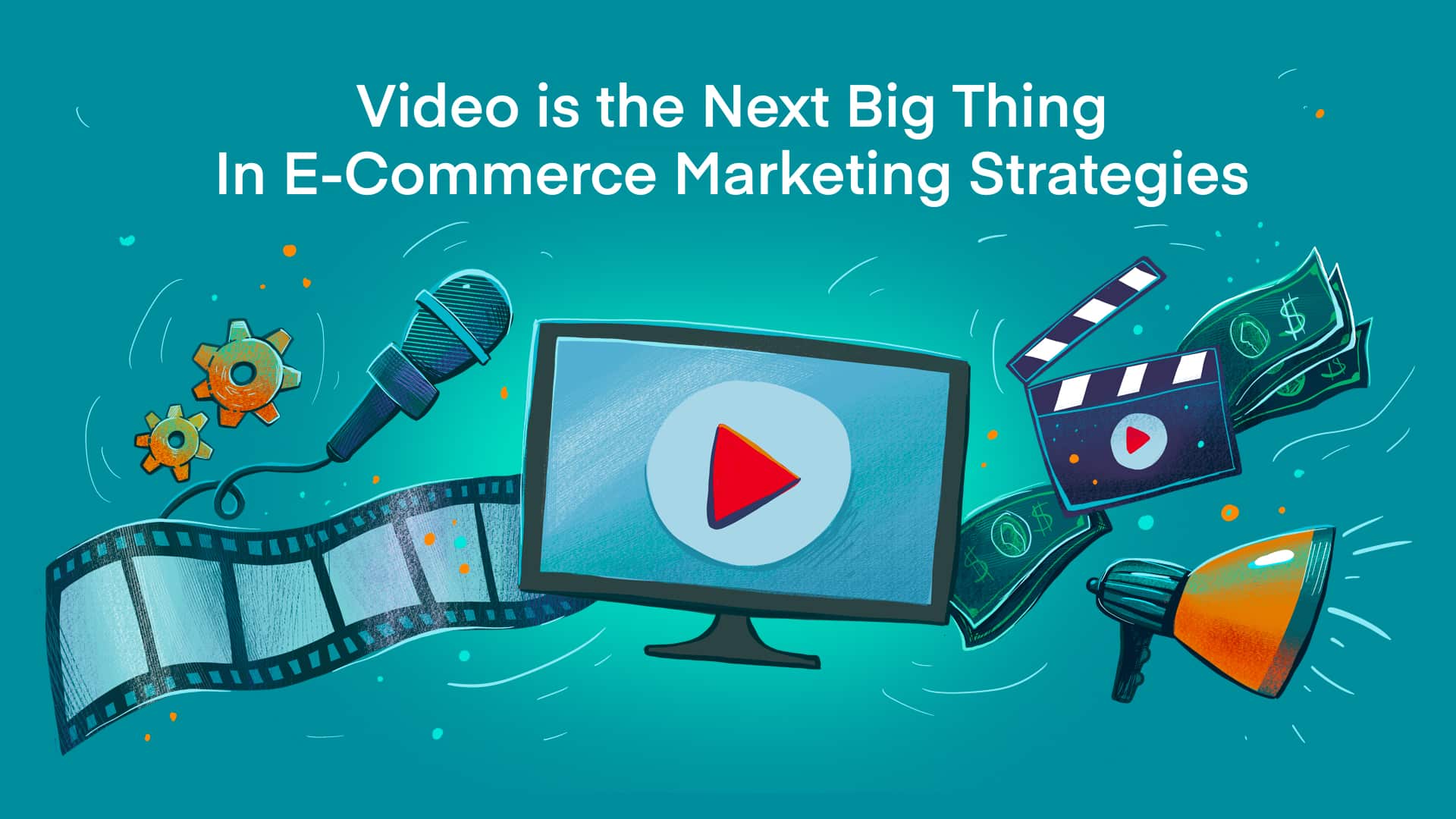 The unprecedented growth and evolution of the e-commerce industry continues as we enter 2021. E-commerce marketplace sales figures may have been grabbing the headlines since the holiday season, but those in the industry should be paying just as much attention to how marketplaces have grown in function, as they have in volume.
One of the biggest evolutions in online sales this past year has been the rise of video – particularly live video – as a way to enhance and promote e-commerce listings. Effective product descriptions and image selections definitely still matter, but the growing prominence of multimedia elements is making the competition for the Buy Box and customers' attention significantly more challenging. Simply put, if you aren't finding ways to incorporate video into your marketing strategy, you are going to get left behind. Based on current trends, that may be happening sooner than later.
Listing Videos is Becoming More of a Necessity Than a Luxury
It's no secret that when times change, your listings need to change with them. The key is staying ahead of the curve and making the right changes. With more shoppers transitioning to e-commerce from brick-and-mortar, crafting a visual presentation that appeals to shoppers used to physically browsing for merchandise matters.
It starts with high quality pictures. Online shoppers judge books by their covers; a well-staged, well-lit, well-composed, well-tagged, and well-optimized image is all but a requirement at this point. It's not enough.
Video adds the extra layers to the equation that you will need to keep up with your competitors. However, just like with images, all product videos are not created equal. When producing video content for your products and brand, all the things that make for great product images still matter, but videos require additional production layers like scripting, directing, and audio fidelity that also need to be on point.
If done right, videos can add crucial extra dimensions to a customer's understanding of your products. Beyond clarifying things like scale and color (elements that can also be effectively conveyed through static images), video allows interested shoppers to envision ways that potential purchases can fit into their lives and suit their needs.This can seem daunting, especially if video has not been a consistent part of your marketing strategy to date. That said, there are several ways to add this multimedia dimension to your catalog, each with their own benefits and style:
Marketplace video reviews are a Holy Grail of e-commerce marketing. They require no effort or production on your part, just a commitment to customer satisfaction and product quality. Amazon is not only allowing this of public feedback, but is encouraging it (it serves as a key differentiator versus competitors like Walmart that have yet to allow video reviews). Amazon knows as well as anyone the sales-boosting power of video.
Be advised, though, just as a video praising your product can be a boon, negative review videos can expose and highlight flaws that may not be as beneficial to your future sales. For that reason, your video marketing strategy should not solely rely on the recordings of others – taking control of your own video representation should be a priority.
Customer testimonial videos are similar to video reviews; however, they tend to have higher production values and are more focused than your run-of-the-mill marketplace reviewer on a smartphone. Testimonials of any kind are powerful, but those that come directly from a satisfied customer's mouth will always create more of an authentic draw than a block of quoted text.
Video tutorials are media investments that can actually provide multiple benefits. For one, they allow you to feature the usefulness and function of your product in a way an image or written description cannot. Furthermore, a clear, and complete explanation of your product, its setup, and its functions can take a lot of burden off of your customer service department by reducing the likelihood of returns and basic assembly and troubleshooting requests.
In each of these cases, the key is making sure that your tutorial's content and appearance are relatable and understandable to both existing and prospective customers. When it comes to outstanding tutorial videos, purpose and planning are key.
Paid promotion videos are gaining steam as the television commercials for the internet generation. Getting your products into the hands of relevant influencers on social media channels and streaming video services like YouTube and Twitch can be an effective way to generate attention for your brand from established, targeted audiences. What's more, these types of videos allow you to reap the benefits of multimedia marketing, while also shifting the video and audio production responsibilities to individuals who tackle those tasks for a living.
Regardless of the types of video content you generate, the results should be wielded as social media marketing tools. Be sure to feature your efforts across your business's online channels to maximize the return on your time and investment.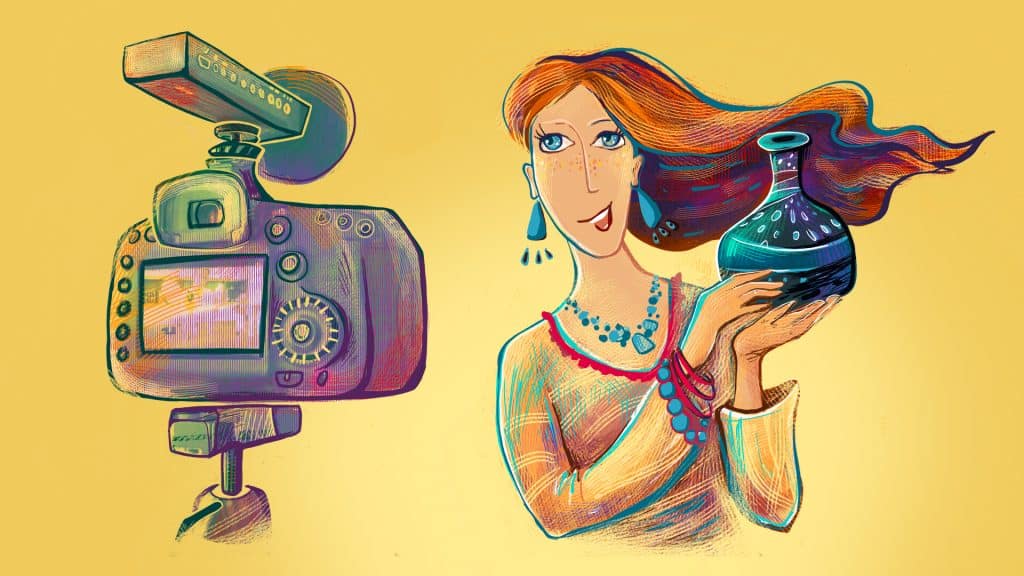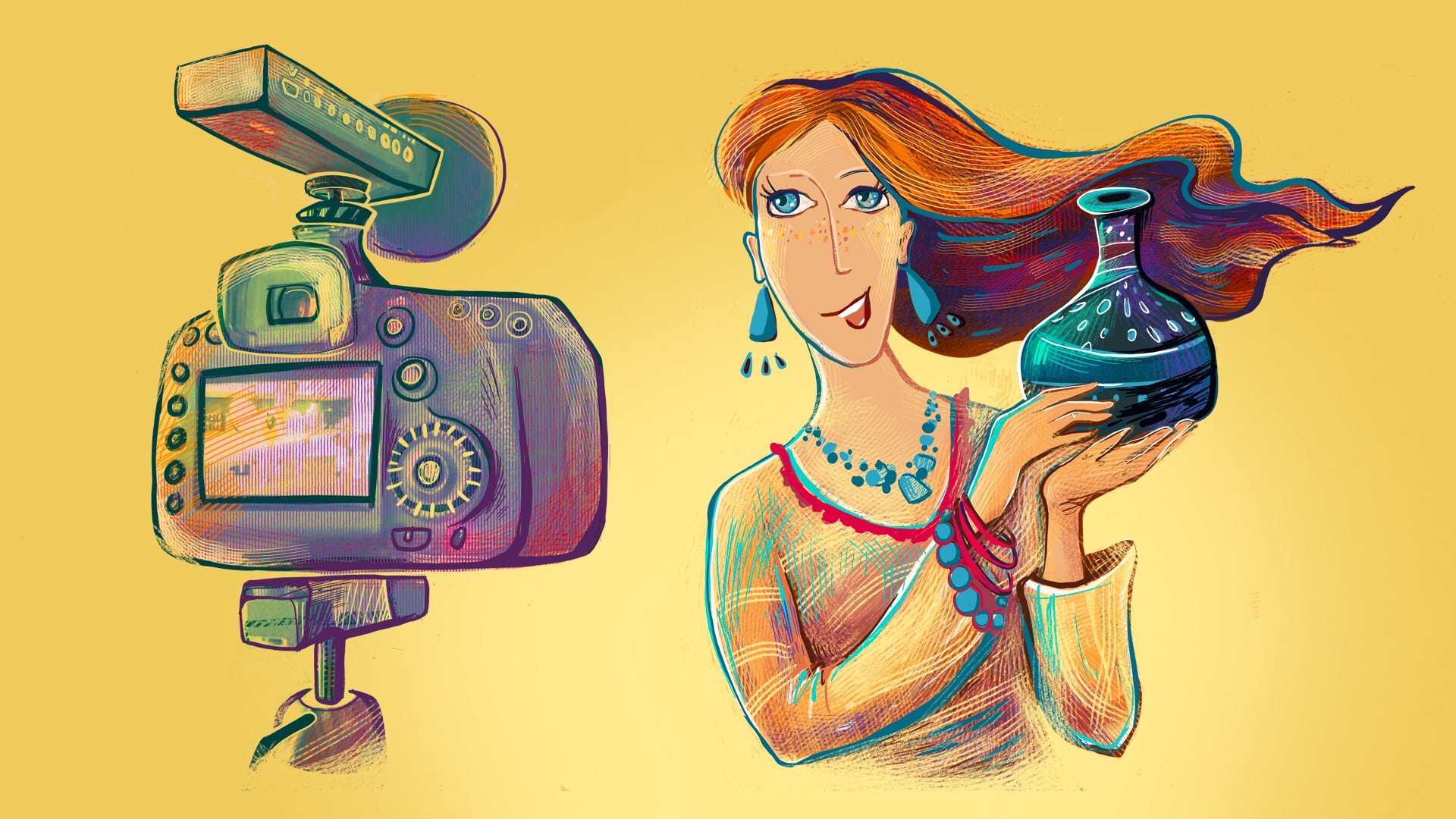 The Rise of Live Video E-Commerce Marketing
This holiday season, several leading e-commerce marketplaces took video-based product marketing to the next level with live video promotion feeds. Starting with Prime Day 2020, Amazon has started featuring its Amazon Live service as a way of putting streaming video marketing front-and-center across its websites and shopping app. These home-shopping-channel-style streams hosted by showcase varieties of brands, products, and deals from across the vast Amazon marketplace catalog.
This media-focused extension of the Amazon Influencer Program is the embodiment of modern e-commerce video marketing. Professional streaming personalities are incentivised to expose customers to products in engaging, relatable ways. The Amazon Live Creator app (currently only available on iOS) makes starting a stream as simple as signing up for an account and tapping record.
The genius of the program is that since the marketplace is also the video hosting platform (both live videos and archived live video recordings remain on Amazon Live), interested buyers are only a "Buy It Now" click away from completing a purchase. It's like QVC and HSN without the phone call. Do not be surprised to see other marketplaces following suit in the coming year. If video-based marketing is becoming the new standard, live video may very well be the next one. If you are considering establishing or expanding your video marketing efforts, keep an eye on the live streaming space as an area for potential investment.
Sellercloud is an omnichannel e-commerce platform committed to making sure that you are ready for all of the latest evolutions of the online sales industry. Be sure to check back in for our regular blog updates to be sure you remain in-the-know about the latest e-commerce trends, tips, and analysis.