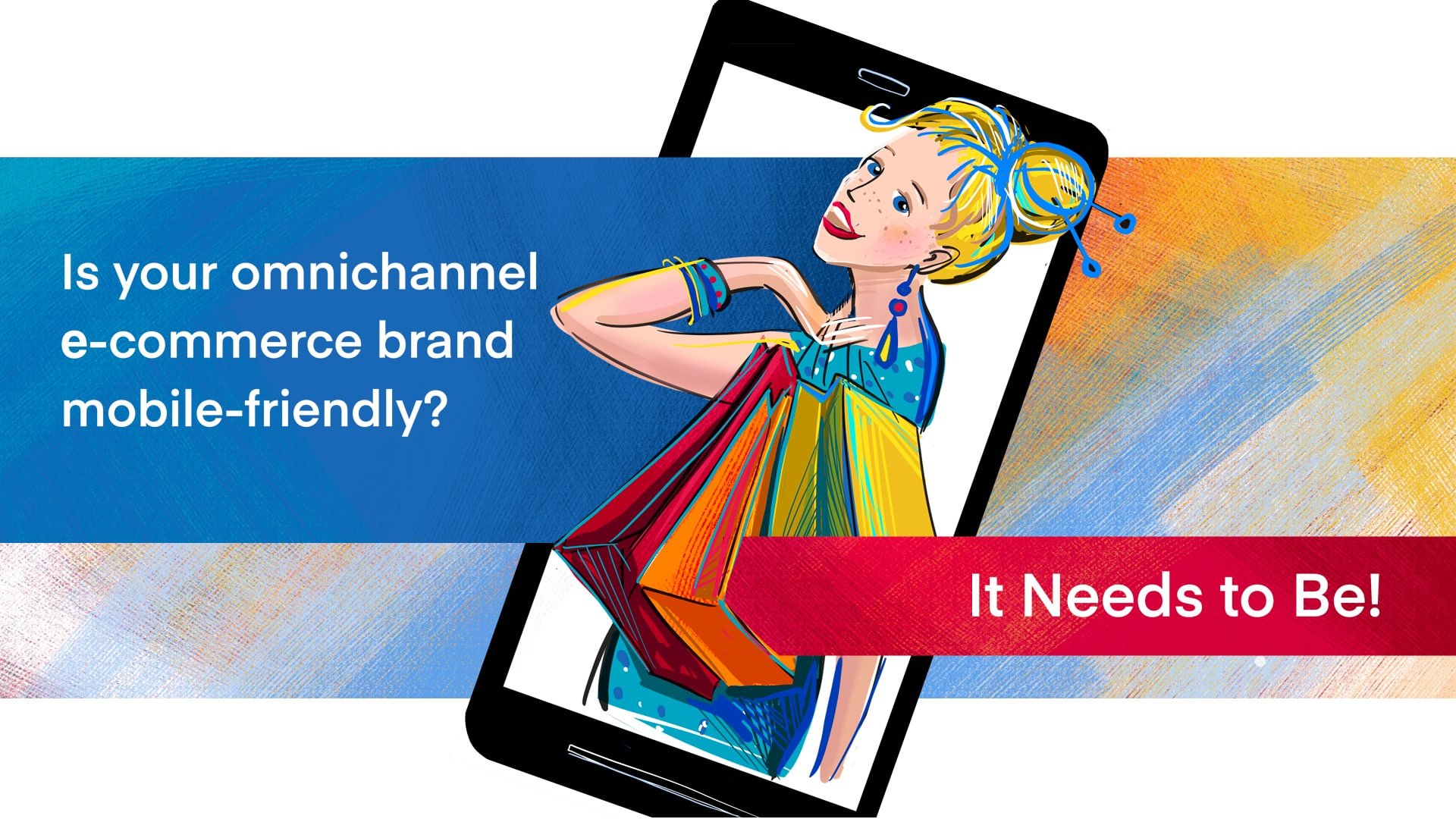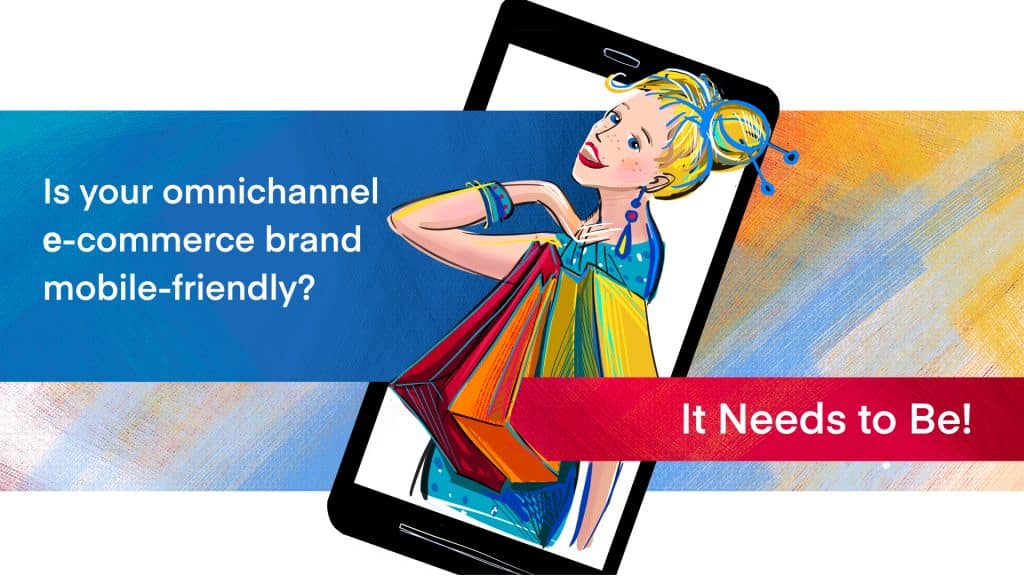 Mobile e-commerce, sometimes referred to as m-commerce, makes up a significant percentage of all online retail sales – by some estimates, as much as 72.9% of the total e-commerce industry market share. Considering there are over 7 billion mobile users worldwide, this is a customer base you cannot afford to ignore.
For omnichannel e-commerce sellers, this means that you need to keep these mobile users front and center when creating your listings, designing your website, and considering creating a dedicated mobile app. The growth potential is real if you are able to properly target mobile shoppers and deliver a complete end-to-end shopping experience from shopping through fulfillment.
Omnichannel Listing Considerations for Maximizing Your M-Commerce Potential
Becoming mobile-friendly starts with your listings. Every element of your catalog – from media to written content – needs to be as navigable and accessible on handheld screens as it is on a full-sized monitor. This has serious implications for both your media- and text-based content creation strategies.
Mobile-friendly images – When it comes to images, touchscreen interfaces make it simple to tap, pinch, and swipe images to zoom and scroll them for a better look. That said, if there are specific components or elements of your products that you want potential buyers to see and focus on, be sure to add images that are already zoomed and focused on them. This saves the user the hassle of trying to investigate your catalog images themselves and eliminates the possibility that someone fails to notice crucial elements of what makes your product unique.

This mobile-focused approach to the images that you choose will also translate to increased potential for social media marketing and sales. Being able to accurately represent a product in a quick glimpse is what will lead users to stop scrolling and engage.
Video – Mobile users are accustomed to watching media on their phones and devices. A concise, well-polished video that includes the critical listing information as well as your product in use can save customers from having to scroll through your entire listing to make a purchasing decision. This makes video a must for modern, mobile-friendly e-commerce. Furthermore, videos offer many of the same engagement-boosting features as images in social media marketing.
Optimized file formats and sizes – Speed is key on mobile devices. No matter a user's reception or data plan, efficient use of video and image compression on mobile means that your catalog listings will load faster and interactions will be snappier. Striking the right balance between clarity and file size is an important consideration when optimizing listings for m-commerce.
Phone-Friendly Written Content – Modern SEO best practices are heavily influenced by the fact that more and more users interact with text primarily by scrolling through it on smaller screen devices. To make your written content particularly useful for mobile viewing, make sure that you are using headings, paragraph breaks, bullets, and typeface variations that allow users to scan and locate the information they are looking for.
Streamline the purchasing funnel – This should be a goal regardless of whether your customers are browsing from a computer or mobile device. Customers should be able to find the product they are looking for and get to a completed checkout in as few clicks as possible. This limits loading times and minimizes the opportunities for customers to change their minds and abandon their carts.
It is worth noting that when selling on third-party marketplaces, some of the aforementioned m-commerce elements are outside of your control. For instance, file sizes, compression, and acceptable media formats are usually strictly defined. That said, be sure to take control of the elements that you can to help optimize your conversion opportunities for mobile customers.
Of course, your first-party sales channels will likely offer you the greatest potential for m-commerce optimizations. You need to make the most of them.
Using Mobile to Generate First-Party Sales
Beyond your third-party marketplace listings, dedicated care and focus must be spent on the design decisions for your first-party shopping experiences. When customers come directly to you to make a purchase (or even better, repeat purchases), they need to have experiences that make shopping and purchasing simple. Whether it is from your brand's e-commerce website or a mobile app, speed, organization, and convenience matter.
The payoff is a direct relationship with customers that you cannot replicate through third-party channels. You can generate actionable data, gain useful marketing insights, and grow as a brand. Now and moving forward, mobile e-commerce needs to be a tentpole of establishing and maintaining this relationship. There are several considerations specific to your first-party presence that will help you create and maintain this mobile focus.
Responsive Design
One of the most critical components of effective mobile e-commerce is the UI. The browsing, account management, purchasing, and order tracking components need to be easy to navigate regardless of whether the customer is on a desktop or mobile device.
That's where the principle of responsive design comes in. Responsive web design is a tenet of web development that allows the menus, images, videos, input fields, and written content to scale with the size of the browser window or screen resolution where the webpage is being displayed.
Responsive design has been a common offering from web-hosting platforms, private developers, and e-commerce shopping carts for years, but there are still providers and templates that do not natively offer this feature. For instance, while Sellercloud-supported shopping cart platform Shopify offers uses a large variety of storefront themes to choose from (both free and paid), there are only certain templates that support a responsive design.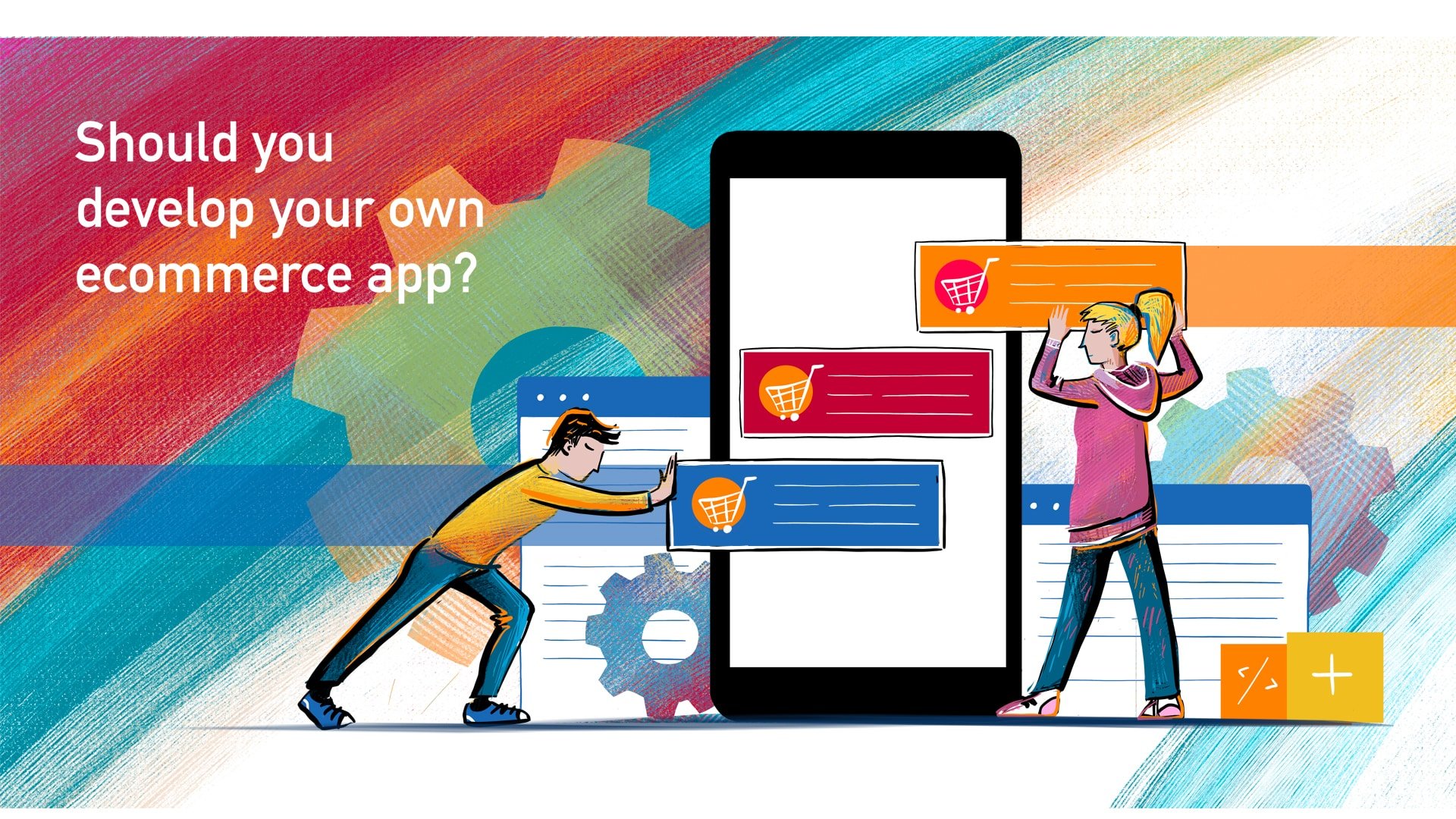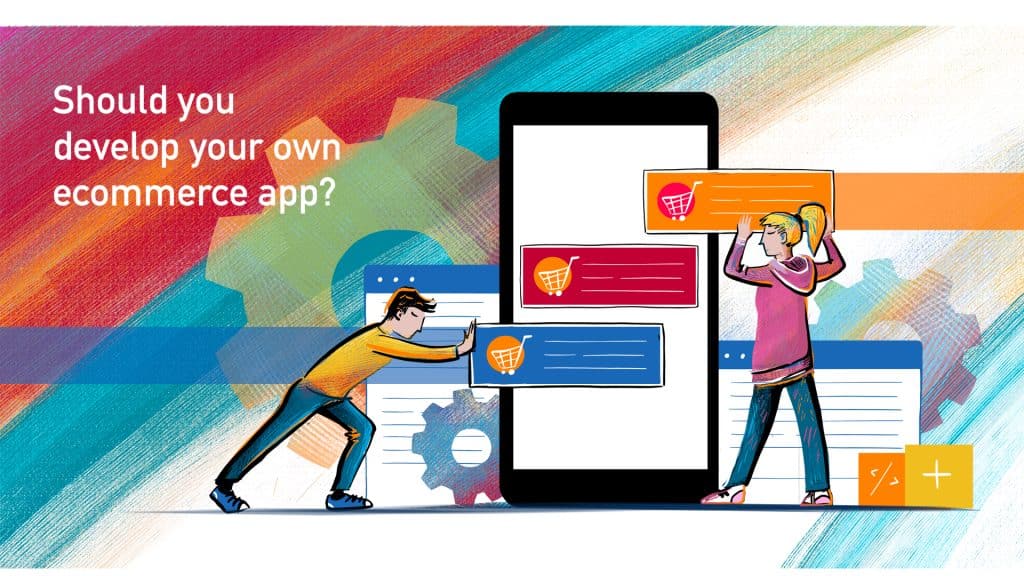 Should You Develop Your Own M-Commerce App?
With mobile e-commerce continuing to surge in its market share, many e-commerce brands are weighing whether a responsive website is enough to maximize their m-commerce potential. In most cases, it is. Mobile browsers and modern web design best practices make for a snappy and intuitive mobile shopping experience.
What's more, with mobile phones supporting the ability to turn a webpage bookmark into a tappable icon and most e-commerce applications operating as de-facto web browsers anyway, in many cases the difference between offering your customers a responsive website and a mobile app is negligible. An e-commerce website requires no installation on users' devices, no cross-platform development to worry about, and no additional development teams to manage.
However, mobile apps do open up features and marketing tools typically not available through a mobile website:
Customizable push notifications
In-app communication options
First-party data collection opportunities
UI/UX options not available as in-browser features
Technological perks like AR and VR product previews
Should you choose to go this route, Shopify's Javascript Buy SDK is a solid starting point for embedding shopping cart functionality into your m-commerce app development. Additionally, Sellercloud's integration with Shopify makes for a seamless handoff of order data to your warehouses and fulfillment teams to ensure that app-based purchases get handled with the same speed and efficiency as any of your other online sales conversions. 
Whether you go the app-route or focus on a webpage-based m-commerce strategy, you need to be sure that you can deliver for your mobile customers. Sellercloud's inventory management platform can make sure that every order is received, fulfilled, and tracked quickly, efficiently, and reliably. Our omnichannel-growth-focused approach means that you can be confident in your ability to reach and satisfy customers across all of the marketplaces and first-party channels where you sell. Contact us directly for a free demo of how our family of products can streamline and simplify your online retail-fulfillment workflows.