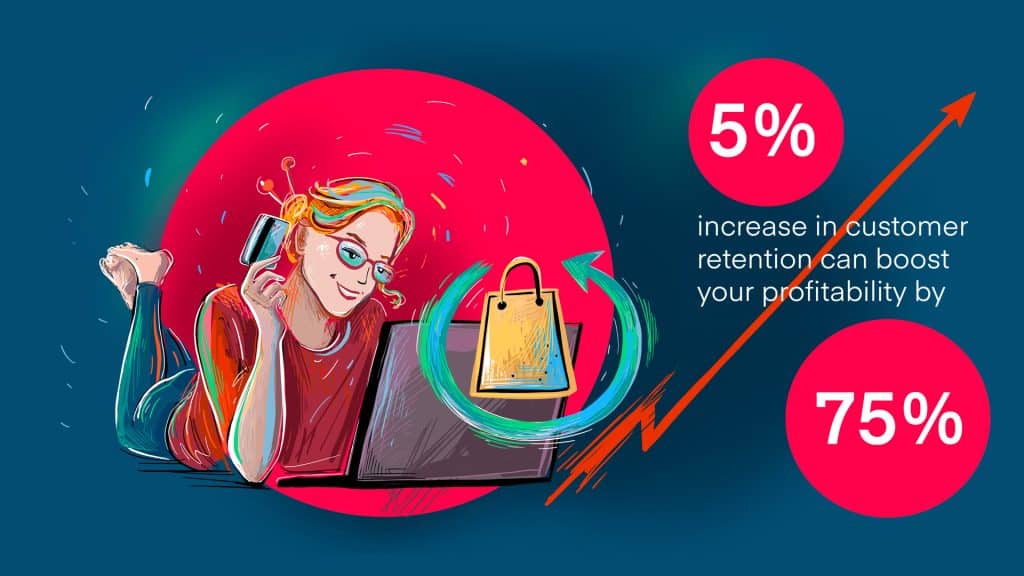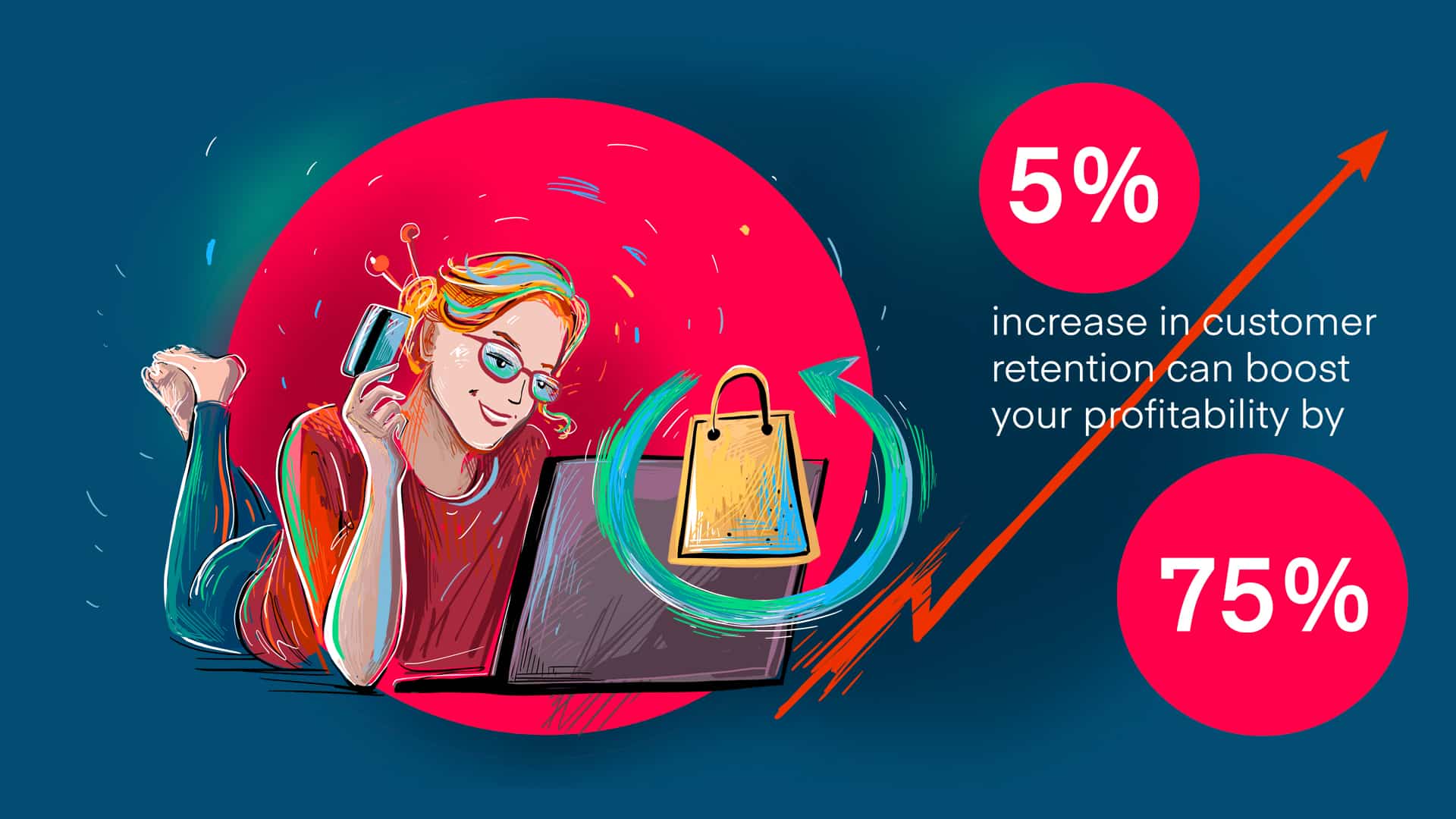 One of the basic tenets of sales is that it is almost always more expensive to acquire a new customer than to retain an existing one – 5 to 25 times more, according to the Harvard Business Review. Not only that, according to Bain and Co., a 5% increase in customer retention can boost your profitability by 75%.
Given their value, repeat purchases need to be a focal point when both establishing and growing your omnichannel e-commerce brand. This is particularly true as you grow and develop your first-party sales on your brand website.
While there are a number of marketing strategies that can help you boost this critical metric, you can't afford to neglect your reordering logistics. You need to be sure that repeat purchasing is not only an option for your customers, but it is so convenient and appealing that they wouldn't consider looking anywhere else.
Limit Common Barriers to Reordering on Your Brand Website
With reordering, you have an advantage: you have already won a customer's trust. Not only that, you provided a product and shopping experience that was satisfactory enough that they have made it a point to purchase from you again. They know what they want, and they've come back to you to get it. Ideally, this desire leads customers to your brand's own e-commerce storefront to buy from you directly.
In return for this confidence, you owe it to your customers to deliver as convenient and speedy a reordering process as possible.
There are several crucial components to your brand's online storefront that you need to be proactive about to become a destination for repeat orders. After all, third-party marketplaces have a head start with familiarity, infrastructure, and convenience. You need to show a commitment to providing a comparable or better shopping experience.
Website speed matters – In e-commerce, minimizing the amount of load time and number of user inputs required to make a purchase is just good practice. It limits opportunities for customers to second guess their buying decisions and cuts down on abandoned carts. This is especially true when trying to foster an ongoing e-commerce relationship.
Surface previous orders for returning customers – Marketplace shoppers have the luxury of signing into their accounts and quickly accessing their purchase histories. In most cases, these histories are fully searchable. Once an order has been located, a single click can bring them back to a listing where a product can be reordered.
To be a competitive destination for repeat customers, your brand website needs to offer similar functionality. This can be through a simple customer registration process or giving shoppers the ability to quickly look up a SKU or order number from a previous invoice. If developing your own interface is too big of a challenge, consider partnering with a third-party shopping cart platform that includes these features. Sellercloud supports over a dozen of the leading e-commerce shopping carts.
Include direct reorder links in invoice and reordering followup emails – It is a common practice to automatically send emails to customers detailing their purchase details. Similarly, many brands send follow-up reminders to their website shoppers to solicit reorders. In each of these cases, hyperlinking to either catalog listings or a one-click reorder function can both add an extra layer of convenience and promote repeat purchases.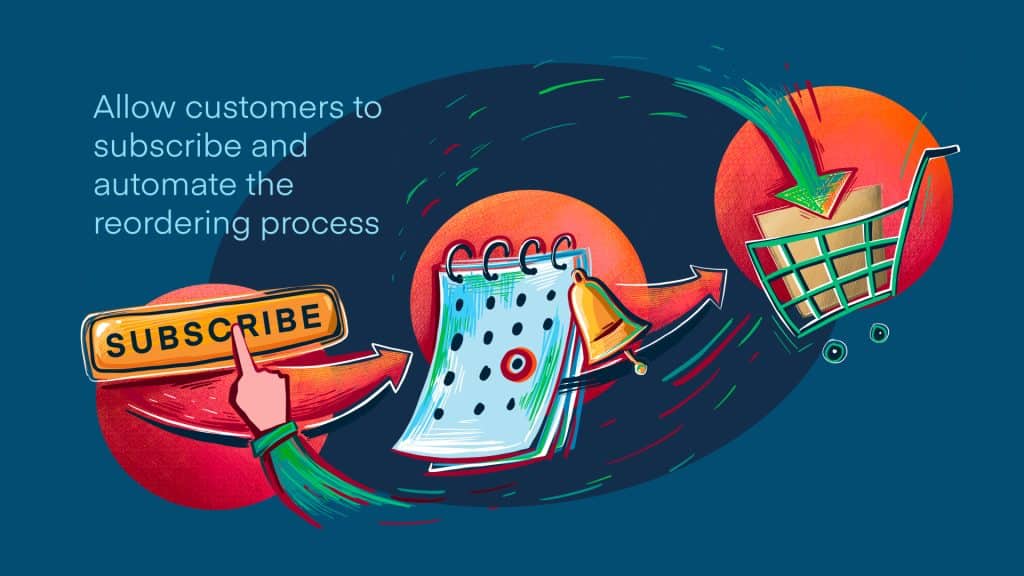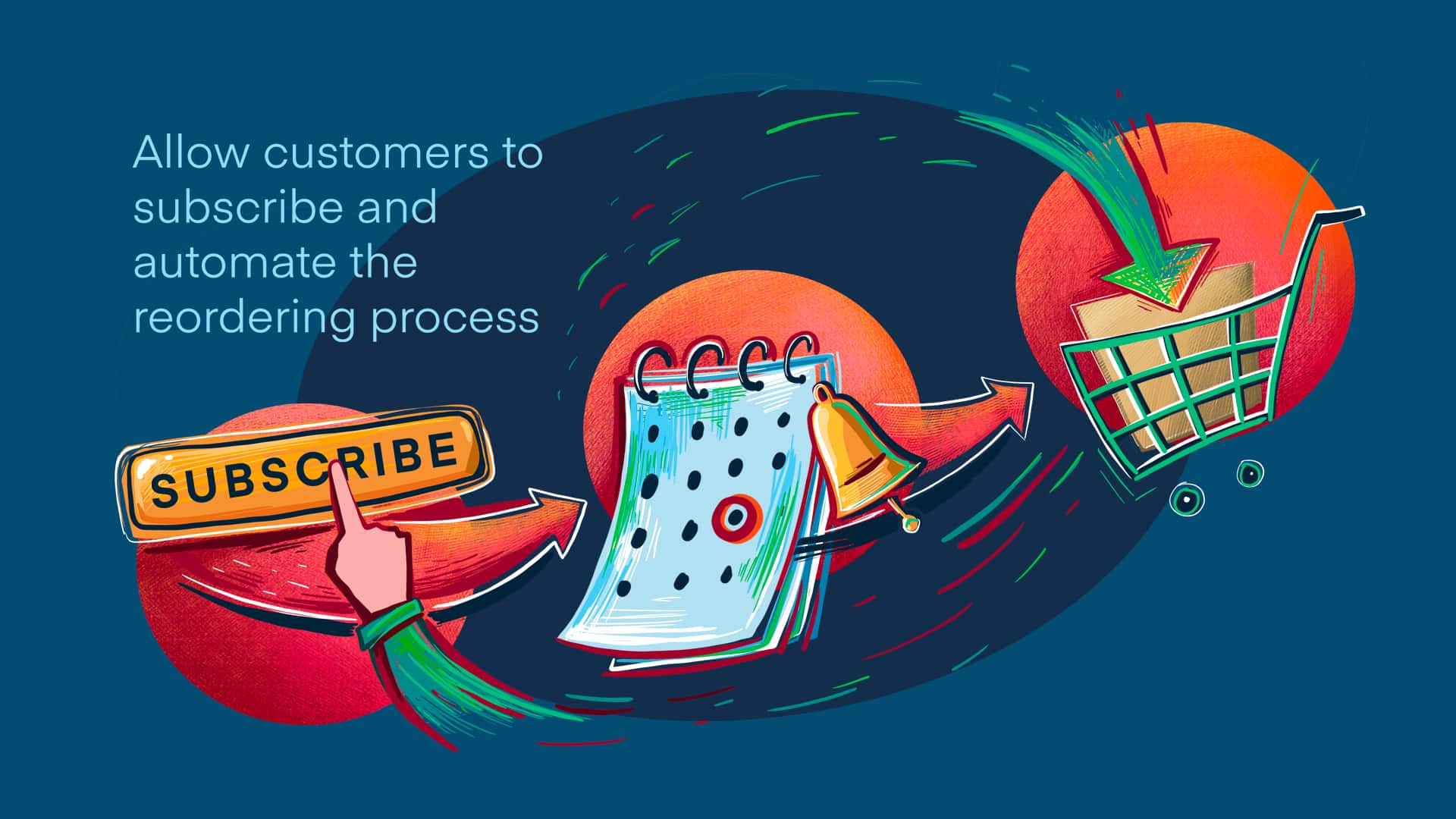 Allow Customers to Subscribe and Automate the Reordering Process
What if customers didn't even have to come back to your site or marketplace listings to reorder? That's where subscriptions come in. These recurring orders can be a great way to secure brand loyalty and bolster your bottom line.
Several marketplaces offer subscription services for their customers that third-party sellers can opt into. For instance, FBA sellers can opt into Amazon's Subscribe & Save program. With Subscribe & Save, customers can sign up for recurring orders of a product in exchange for discounts ranging from 5%-20%. These discounts are doled out in a tiered format and funded by a combination of the seller and Amazon. As long as you control the Buy Box for a given Subscribe & Save product, the program can be a viable way to increase repeat orders. Sellercloud's FBA integrations can help you make the most of Amazon as a venue for repeat orders.
Conversely, there are ways to remove third-party marketplaces from the equation and set up subscriptions directly with your customers. Whether you go it alone or enlist the help of a shopping-cart provider, the ability to set your own terms for delivery frequency, discount rates, and messaging allows an extra layer of personalization between your brand and your customers.
Along those same lines, as you begin rolling out your own subscription offerings, it's a good idea to start by marketing them to your most loyal customers This can also be an especially beneficial way for wholesale sellers to sweeten ongoing arrangements and show a dedication to outperforming competitors.
Of course, as your subscription-based orders gain traction, you will need to be sure to include these automated reorders in your restocking projections. For omnichannel sellers, this makes a unified inventory management platform a must.
Be Sure Your Inventory is Ready to Support Repeat Orders and Subscriptions
Once you have become a customer's go-to for a particular product or need, your focus needs to shift to retention. You must be able to hold up your end of the relationship and keep your most loyal customers from going astray.
It all starts with inventory management. You need to be sure that you are always ready to fulfill customer orders when they arrive – this is especially true when it comes to repeat purchases and subscriptions. Being proactive can avoid constant inventory-related issues that could cost you money and customer loyalty.
Sellercloud's data reporting features gives you a complete look at your inventory levels with third-party fulfillment channels like FBA and 3PL warehouse partners. While marketplaces like Amazon offer sellers restock reports, they pale in comparison to the depth of Sellercloud's predictive restocking capabilities that take into account every piece of merchandise across your entire omnichannel operation.
Taking things further, Sellercloud offers predictive and automated inventory-purchasing tools that help eliminate the worries associated with keeping your supply level from dwindling. No matter how many reorders you receive, you can be confident in your ability to avoid overselling and out-of-stocks.
For more on how Sellercloud can help support your omnichannel e-commerce growth, contact us directly for a free demo.