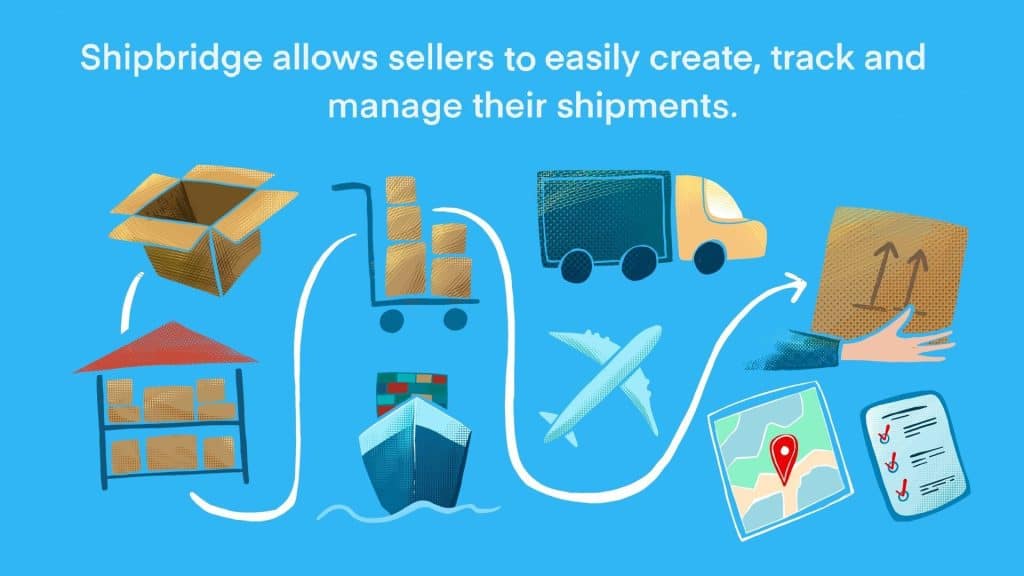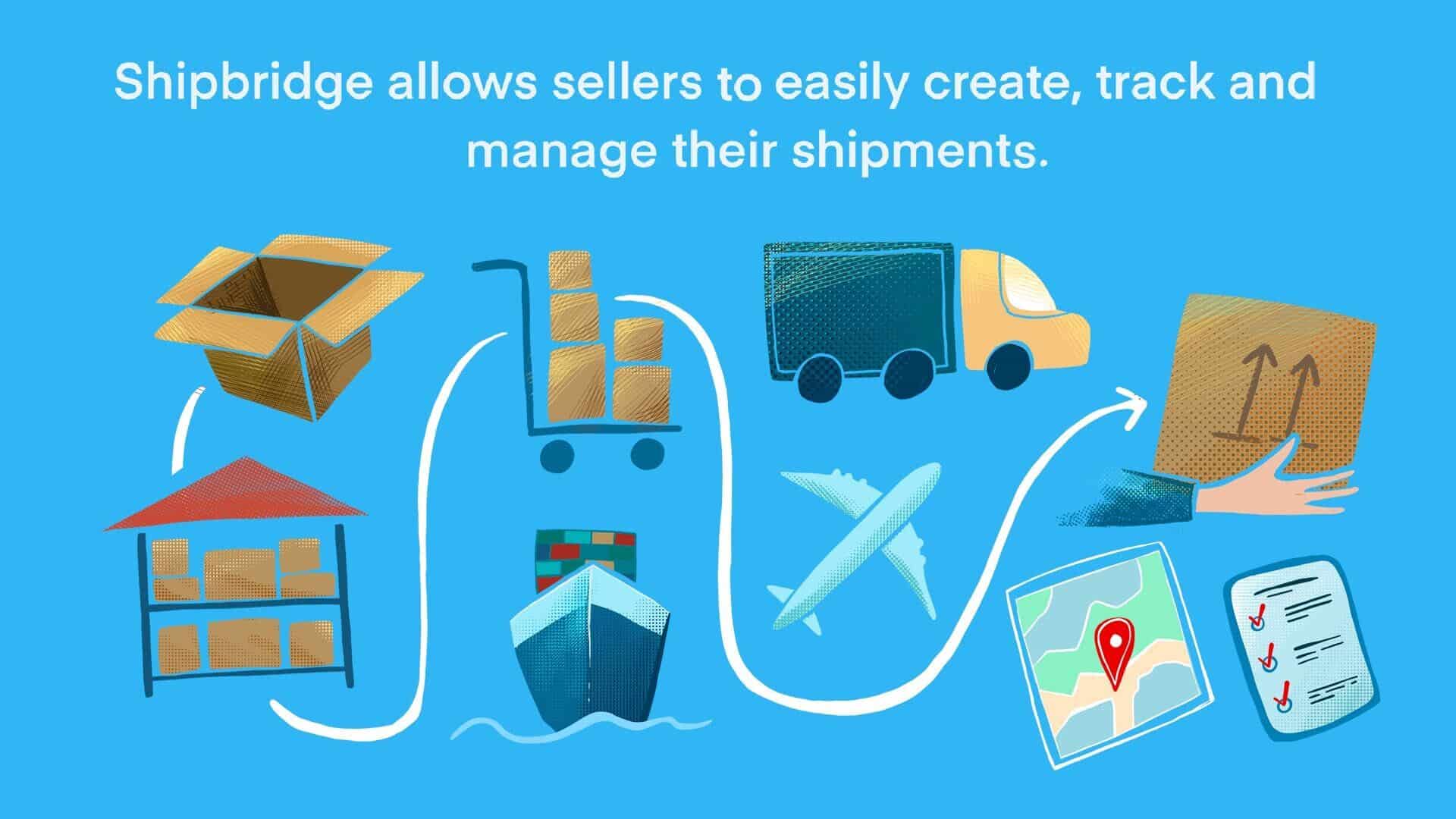 Reliable order fulfillment is an essential component of a successful e-commerce business. As you expand and diversify your e-commerce reach, fulfilling orders can become an increasingly complex proposition. New customers, multiple shipping partners, and order-specific shipping procedures can all create headaches as you try to get merchandise to customers in a timely and effective manner.
That's where Shipbridge comes in.
Shipbridge is Sellercloud's robust solution to the multitude of tasks associated with shipping and e-commerce order fulfillment. When your paid orders reach the Shipbridge app – either from third party marketplaces like Amazon or Walmart or from first-party merchant accounts – you have the ability to control every aspect of the shipping process from one centralized location.
Some of Shipbridge's most useful functions include:
Batch shipment management – select any number of orders and process similar shipping methods in batches instead of manually by order.
Scan-and-Ship – require shippers to scan each order item to ensure that each piece of merchandise arrives at its correct destination.
Automated invoice and packing slip creation – customizable forms can be generated to match the specifications of both your business and your various logistics partners.
Address verification – catch input errors before they derail a shipment.
Third-party billing – take advantage of marketplace channels that allow merchants to ship orders through their shipping accounts.
Amazon Transparency support – add brand-protecting labels that are scanned to verify your merchandise's authenticity.
Custom plugin support – create unique scripts and integrations to suit your business's needs like automated shipping method assignments based on package weights or automatically purchasing insurance on items above a certain value threshold.
Having a tool as convenient and dependable as Shipbridge not only simplifies your e-commerce business, but it can help you make it even stronger.
Expanding Your Shipping Partnerships Can Help Grow Your Business
Not all e-commerce orders are created equal. Seldom does a one-size-fits-all approach to any aspect of an online sale produce the optimal shopping experience. This is especially true when it comes to fulfillment.
Just as there is value in broadening your e-commerce marketplace exposure, maintaining flexibility in your shipping options matters, too. There is often money to be saved by negotiating favorable rates with a primary shipping partner – providing additional bottom-line growth as your shipping volumes increase.
That said, as your sales reach expands to more customers in more areas, you are likely to take on additional fulfillment routines to meet more diverse geographic and logistical demands. In situations like this, growing e-commerce businesses often wind up with fulfillment protocols tailored to specific order types – domestic, international, expedited, and bulk to name a few.
This is where it quickly becomes apparent that not all shipping partners are created equal. Your longtime domestic shipping provider of choice may be ill-equipped to support a burgeoning international customer base. An unexpected rate hike may make your favorite bulk shipper too costly to rely on. Optimizing a growing list of order-specific shipping practices can quickly become overwhelming – especially in such a dynamic industry. Sure, there can be significant benefits to working with a variety of shipping partners, but you need help to make it worth your while.
That's why we created Shipbridge. The ability to steer orders to the most reliable and cost-effective shipping partners can help ensure customers receive their merchandise on time and you maximize your profits on each sale. Whether it's by channel, destination address, weight, value, number of packages, or another supported data point – Shipbridge allows sellers to create, track, manage, and even automate all of their shipping protocols from one convenient interface.
No matter how many shipping partners you bring onboard or how many fulfillment workflows your company needs, you remain in control without the headaches of juggling multiple partner logins and interfaces. What's more, you know where your packages are, end-to-end, at all times. As a result, your business can continue to expand with the knowledge that you have the flexibility to maintain a truly optimized and expandable shipping workflow.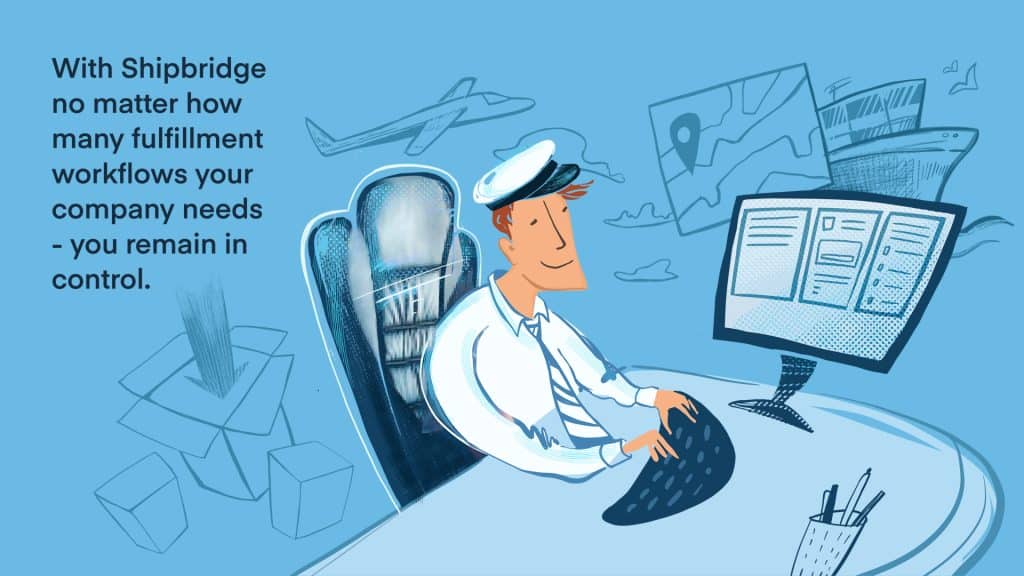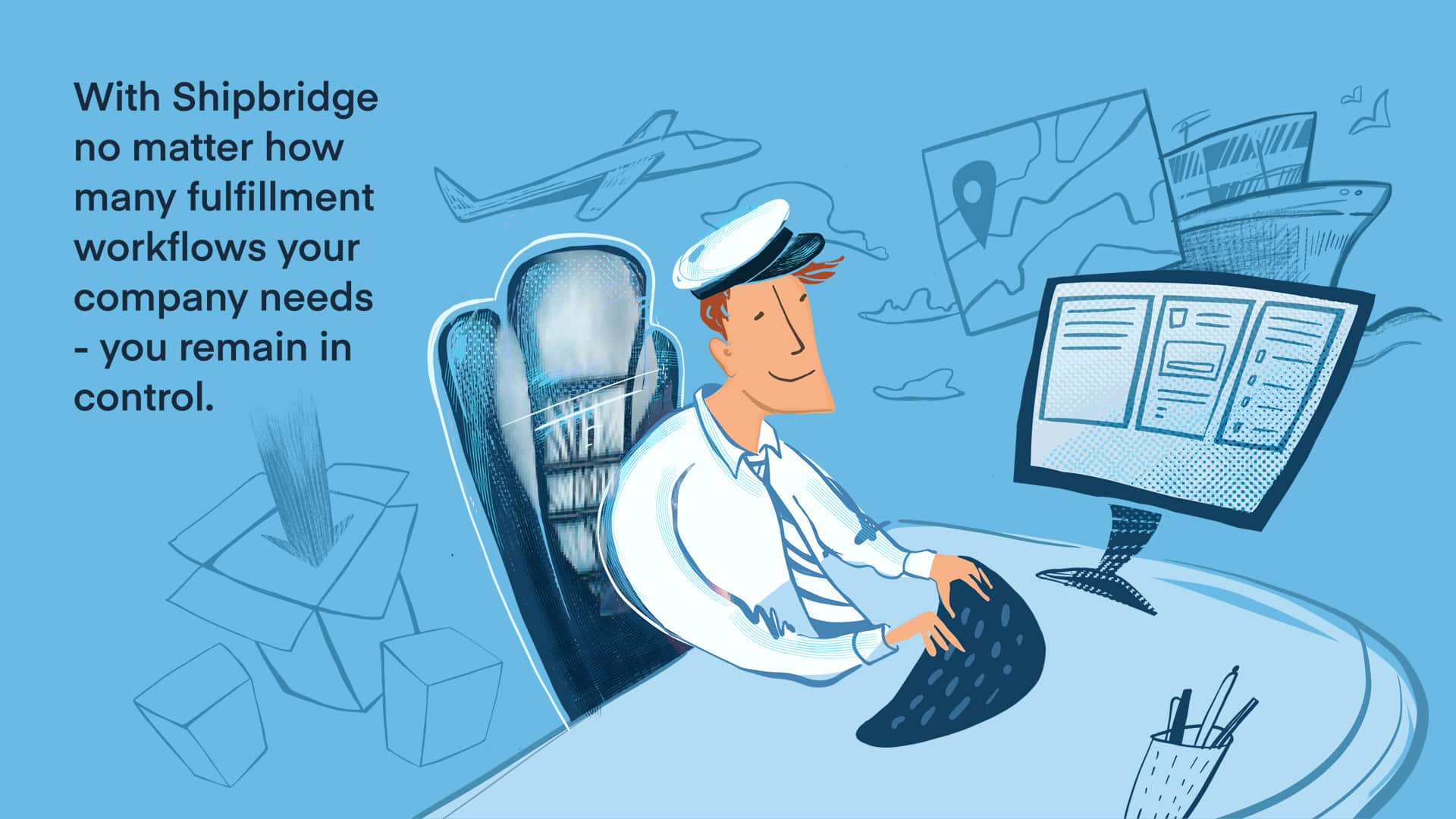 Compliance Matters
Managing merchandise and packages is a complex proposition, but so is managing the ever-evolving rules, regulations, and policies surrounding shipping and logistics. Failing to comply with developments like international shipping treaties, postage rate changes, terms of service revisions, and API and EDI updates can prove to be costly. Improperly managing your shipments can lead to lost merchandise, unexpected rate hikes, disappointed customers, and even account suspensions. Staying on top of it all requires an organized plan of attack.
Thankfully, Shipbridge is designed with compliance at its core. When changes occur (as they often do), our developers are ready to adapt to the latest developments. Our longstanding partnerships with shipping industry leaders, popular e-commerce marketplaces, and the world's best logistics providers allow us to remain at the cutting edge of compliance and optimization. 
Our users can be confident that they remain in total control of their shipping workflows and that every order is processed correctly every time – no matter the carrier, product, or destination. The result is increased customer satisfaction, more positive feedback, and greater opportunities for repeat orders.
Growth Fueled by Innovation
As the product of over 10 years of ongoing, active innovation and development, Shipbridge is and will continue to be guided by merchants' needs. We know how crucial fulfillment is to a successful e-commerce business. As such, we make it a priority to offer features in our omnichannel shipping management platform that few, if any, competitors ever could.
For instance, Shipbridge has added support for Amazon's Transparency brand protection program. Transparency codes can be added for any item and authentication labels can be produced automatically with the same simplicity as printing a standard shipping label. These shipments can then be flagged to ensure that they are properly scanned throughout the entire shipping process.
Shipbridge also remains a key focus as we continue to innovate our own Sellercloud family of products. Native integrations with both Skustack and Skublox further enhance Shipbridge's functionality and reliability. When you know every aspect of the order process is streamlined for maximum efficiency you can breathe easy, confident that your e-commerce business is optimized for success.
Shipbridge is included as a totally free component of all Sellercloud accounts. This represents a tremendous value-add to our already robust omnichannel e-commerce management platform. For more on how Shipbridge and the rest of the Sellercloud suite of services, integrations, and features can take your e-commerce business to the next level, contact us directly for a free demo.