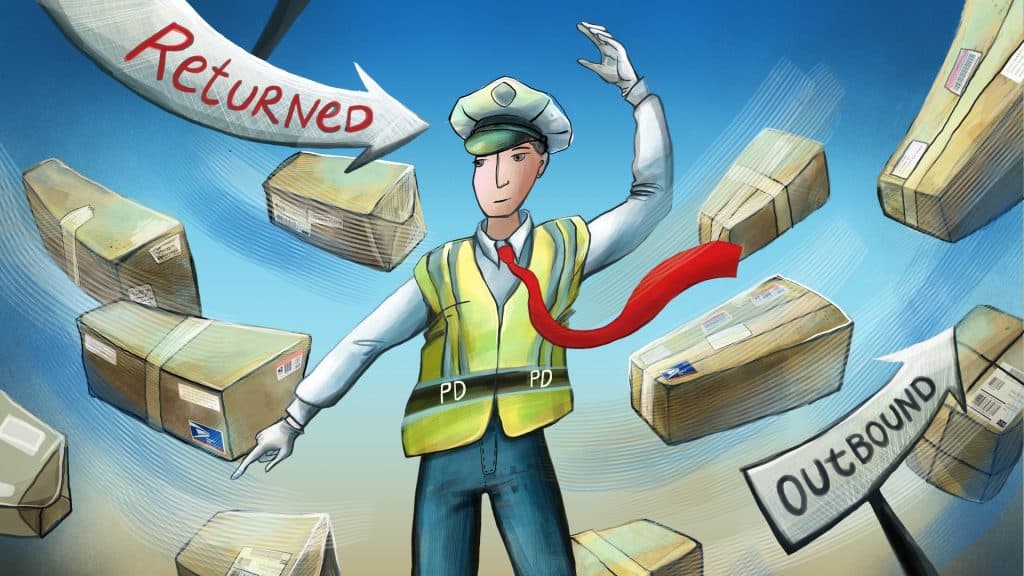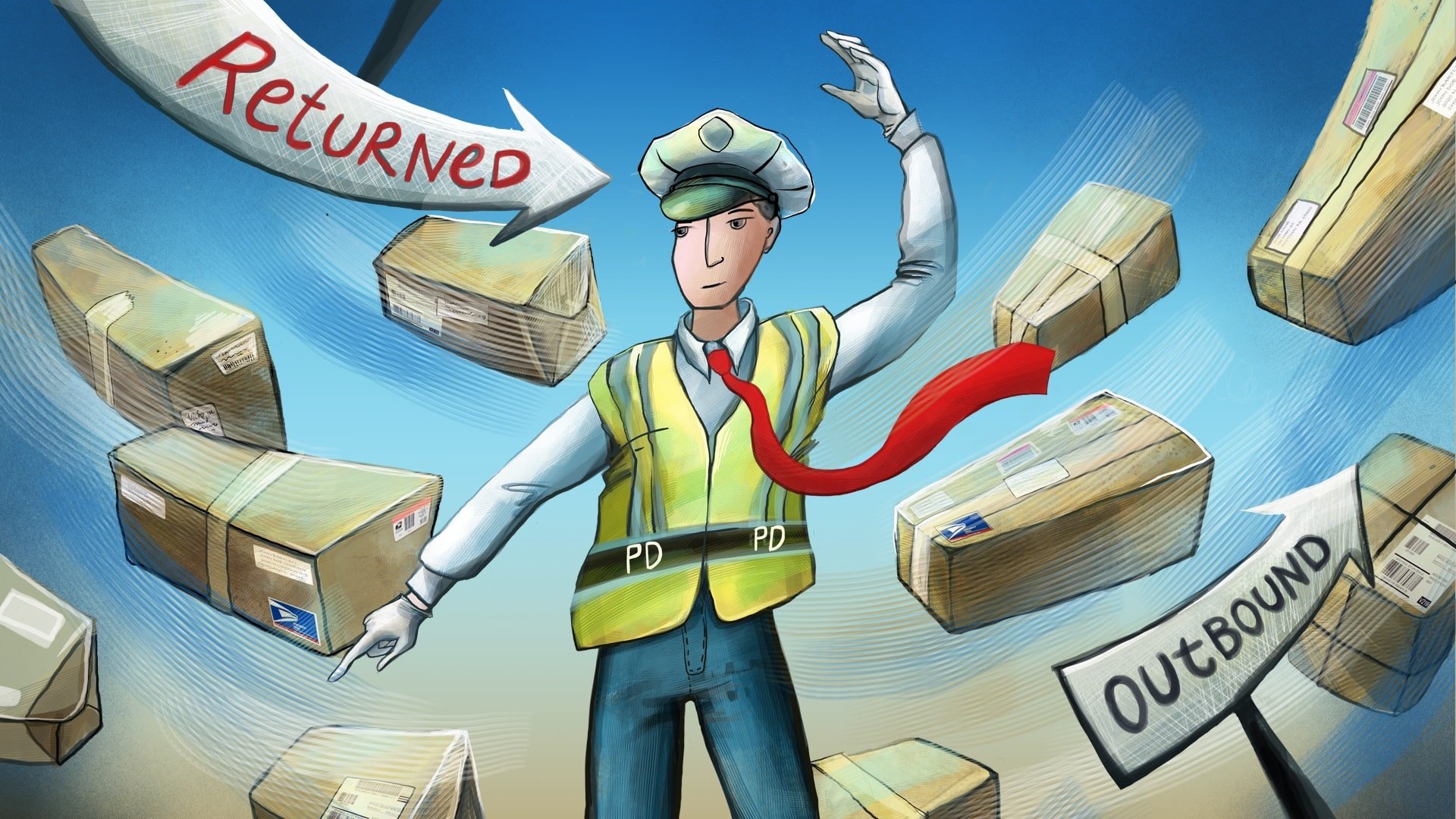 Selling on Amazon can be a boon for your e-commerce business. However, it's easy to get caught by surprise if you're not paying close attention to the company's ever-evolving policies.
One of the most severe changes in recent memory is Amazon's move toward auto-authorized, pre-paid returns. For unprepared sellers, failure to address this particular set of procedures will inevitably become a costly mistake.
Amazon's official policy lays out this new returns process:
The seller is notified that a return has been initiated and a return shipping label has been automatically created
The seller is charged for the shipping costs once the label is accepted by the carrier (in theory – more on this later)
Once the returned package arrives, the seller has two business days to process the refund manually, otherwise, Amazon automatically issues the customer a refund
Prior to this change, if an Amazon customer sought to return a purchase from a third party seller, the seller had the ability to authorize the return request. As a seller, this opened a dialogue and gave you an opportunity to come to a satisfactory resolution with a dissatisfied buyer before a return and refund process was carried out.
Those days are over. With auto-authorized returns, buyers now have the ability to initiate returns and generate return shipping labels without interacting with the seller at all.
Presently, should a seller have an issue with one of these auto-authorized returns, the only real recourse is a SAFE-T claim that may or (more likely) may not result in a favourable seller outcome. While waiting for the outcome of such an appeal, the seller could be out both their unreturned product and the money from the sale.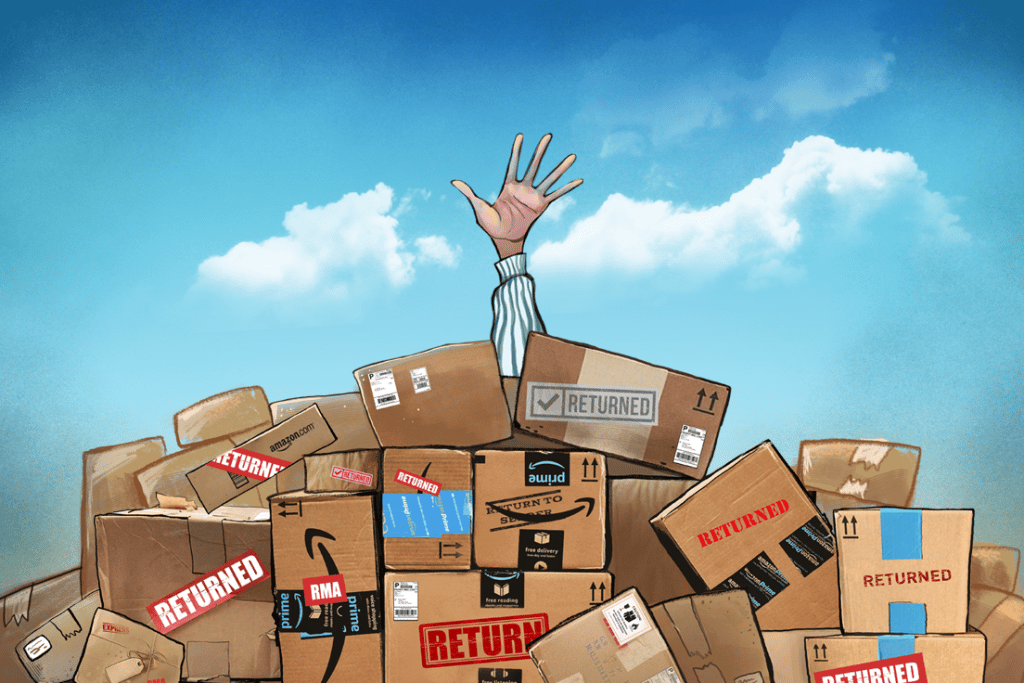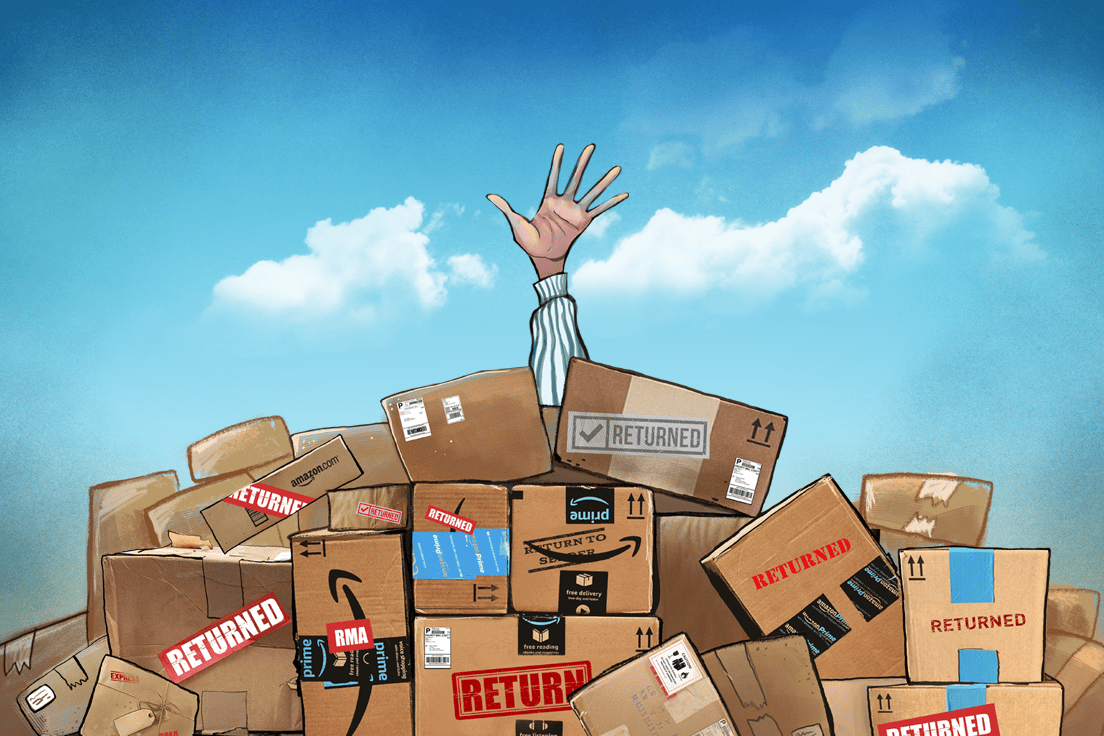 On Amazon's "Appeal a return" page, it doesn't take much reading between the lines to realize where the company's allegiances lie in these instances:
"To maintain customer trust, consider refunding the undisputed amount of a return request to the buyer before filing an appeal. Waiting to refund the customer until an outcome of the appeal has been granted increases the wait time for the buyer to receive their refund."
Now more than ever Amazon is clearly leaning into the belief that "the customer is always right".
Ideally, this buyer-focused returns policy should lead to increased customer confidence in third parties. Amazon users can now purchase from the site's independent sellers with the same perceived level of service and security as they experience from buying directly from Amazon. If a sale or product doesn't live up to expectations (for virtually any reason), the return process is executed quickly and refunds are issued in a timely manner. It's not as fast as bringing a return to the customer service desk at a retailer like Walmart, but it's close and arguably more convenient.
The data would suggest that customers agree. My company, SellerCloud, which represents 3% of the third-party sellers on Amazon, has seen a notable up-tick in returns since this new policy was instituted. From our records, customers are clearly taking advantage of the new, simpler auto-authorized return system.
What auto-authorized returns mean for sellers
As with many of Amazon's seller policy changes, this shift seems to produce an increasingly positive buyer experience while creating a more burdensome and generally negative seller experience.
Nevertheless, Amazon remains a buyer-focused company with an enormous user base. If sellers want access to Amazon's customers, they must jump through the hoops to create a customer experience that complies with Amazon's policies. Full stop.
In the case of auto-authorized returns, that means additional responsibilities and burdens that can create havoc for your e-commerce work flow. Some of the potential issues include:
Missing the 48-hour return deadline
Amazon has created a very narrow window for sellers to process returns. If sellers want to protect themselves against incorrect or fraudulent returns, they must be equipped to handle this lightning-quick turnaround time.
What's more, there is no telling when an automatically authorized return is actually going to be shipped back by a customer. Sure, Amazon sends an email to notify sellers of initiated returns, but from there, the waiting game begins. This means return packages could simply start appearing at your doorstep weeks after the initial RMA email from Amazon. Regardless of this delay, you must be ready to process the returns whenever they show up on the doorstep.
While we can't change the policy, SellerCloud has features that ensure sellers are best equipped to handle an automatically-approved return. Among these are the ability to import and track customer-created RMAs from Amazon. This way, when a return package arrives, you can simply scan the shipping label's tracking number and instantly access the RMA record. From there, just verify the items and process the refund. The whole return can be handled quickly with the fewest number of steps and with the least number of potential issues as possible. No more auto-authorized returns slipping through the cracks!
If a return is lost during the return shipping process, a refund still automatically goes through to the customer. From there, it is entirely up to you the seller to file a claim with the carrier to recoup the loss.
This means the seller has lost the product, the money from the original sale, and now the time involved in pursuing a lost package claim. Buyers win. Sellers lose.
Buyers that game the return shipping process
Technically, when customers return items for reasons other than defects or seller error, they are responsible for return shipping costs. However, rather than selecting one of these options during a return (i.e. no-longer-wanted, changed mind, accidental order, or found a better price), customers learn to opt for other options that put the shipping cost burden back on the seller.
Sellers can appeal wrongful shipping charges with a SAFE-T claim, but all it takes is a mysterious ding or scratch for a customer to claim receipt of a damaged item and win an appeal.
Buyers return the wrong item
Amazon's seller forums are filled with accounts of sellers receiving returned items that are nowhere near what they shipped to their customers. With auto-authorized returns, this type of dishonest buyer behaviour is that much easier to get away with.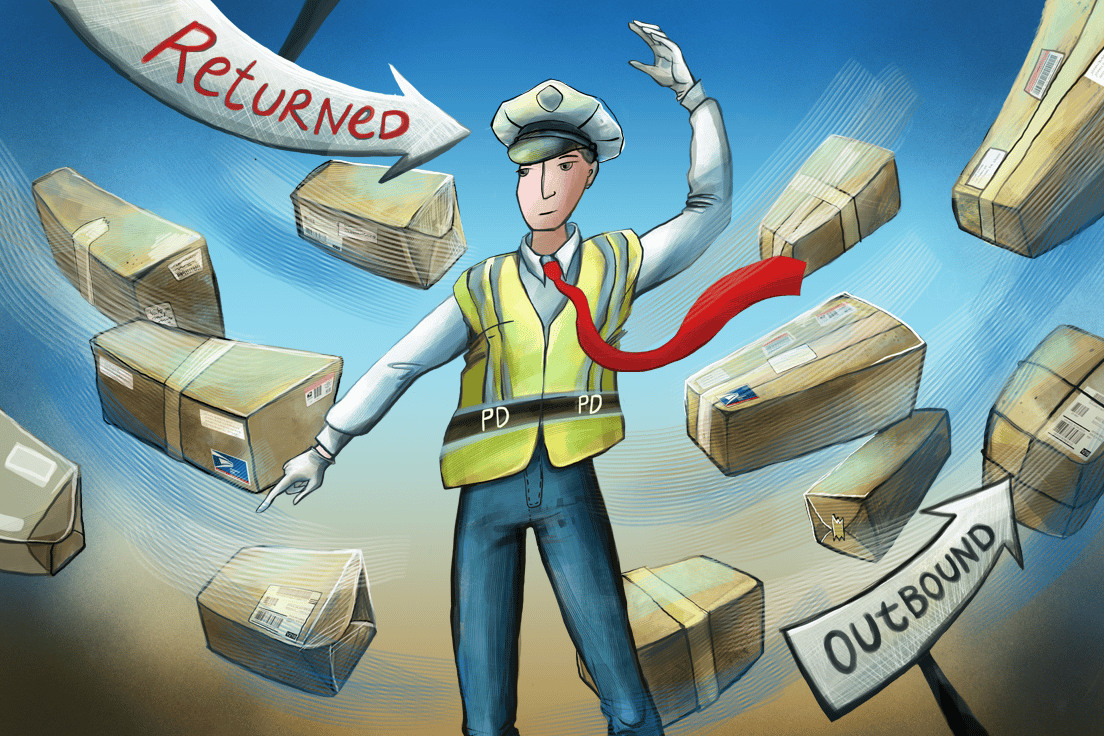 Sellers used to have more discretion in the acceptance of returns and could more easily hold a refund in these cases. If a seller returned a knock-off instead of an original or a damaged item instead of a new one, the seller had the time to comfortably make a case before any money changed hands.
Not anymore. Amazon wants sellers to get refunds back to dissatisfied customers as quickly as possible. Sellers are left holding the bag with only a narrow 48-hour window to verify and prove customer errors or dishonesty before the refund is remitted automatically.
In most of these situations, the buyer winds up with both the unreturned item and a refund. From there, the only option left for you the seller is to file an appeal with Amazon and hope for the best. That said, don't get your hopes up. After all, it's always easier to hold a refund than get one back that has already been paid.
Incorrect shipping weight
Sellers must ensure their packages and products are properly weighed. Amazon uses the weight on the Product Detail page to determine the cost of pre-paid return shipping. If the weight of the product you shipped to a customer is higher, expect an extra shipping charge to cover the difference. If there is no shipping weight provided, Amazon goes with a default weight of 4.9 lb.
Left unchecked, these types of miscalculations can lead to returns that further hurt your bottom line.
Paying for unused shipping labels but not receiving returned items
According to Amazon, "Your account will be charged for the return label cost only when the buyer returns the package to the carrier". However, this is proving to not always be the case. Sellers have been reporting instances where they were charged for pre-paid shipping labels, but following up with the tracking numbers returns the status "Label Created, not yet in system" – the packages were never actually shipped but the seller was still charged.
If you are not monitoring Amazon's auto-created, pre-paid return shipping labels closely, you may wind up paying for shipping services that were never actually used by the buyer. Sellers must pay extra close attention to the shipping expenses in their settlement reports to avoid unnecessary losses.
As a way to simplify things, SellerCloud automatically tracks these shipping expenses as part of a seller's profit and loss reporting. This makes it less likely that unused return labels will go unnoticed and wind up costing you.
Easing the burden of these new seller responsibilities
What these scenarios boil down to is that, when it comes to returns, time is of the essence. Sellers need to stay on top of these automatically authorized returns and the resulting shipping labels to avoid suffering frustrations, losses, and potentially business-damaging consequences.
For the foreseeable future, these are Amazon's rules of the road. If you want to sell on Amazon, be prepared to comply or else.
The best sellers do so by putting systems in place with reliable tools, convenient tracking, and efficient work flows so that both Amazon's policies and their business's interests can be met.
If your business needs help to keep up with Amazon returns or you just don't know where to start, please contact SellerCloud directly to learn more about how we can save you time and help protect against unnecessary losses.