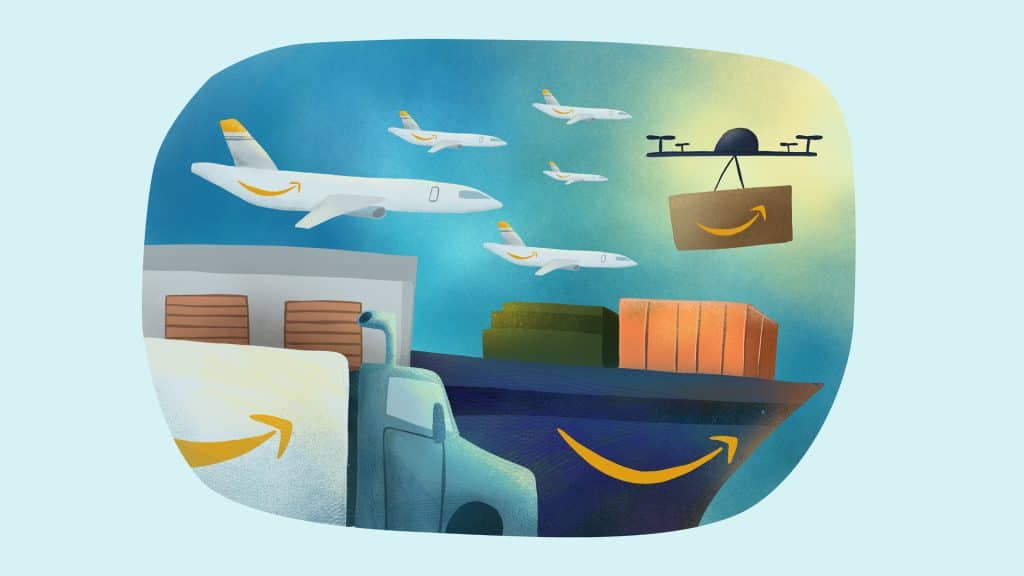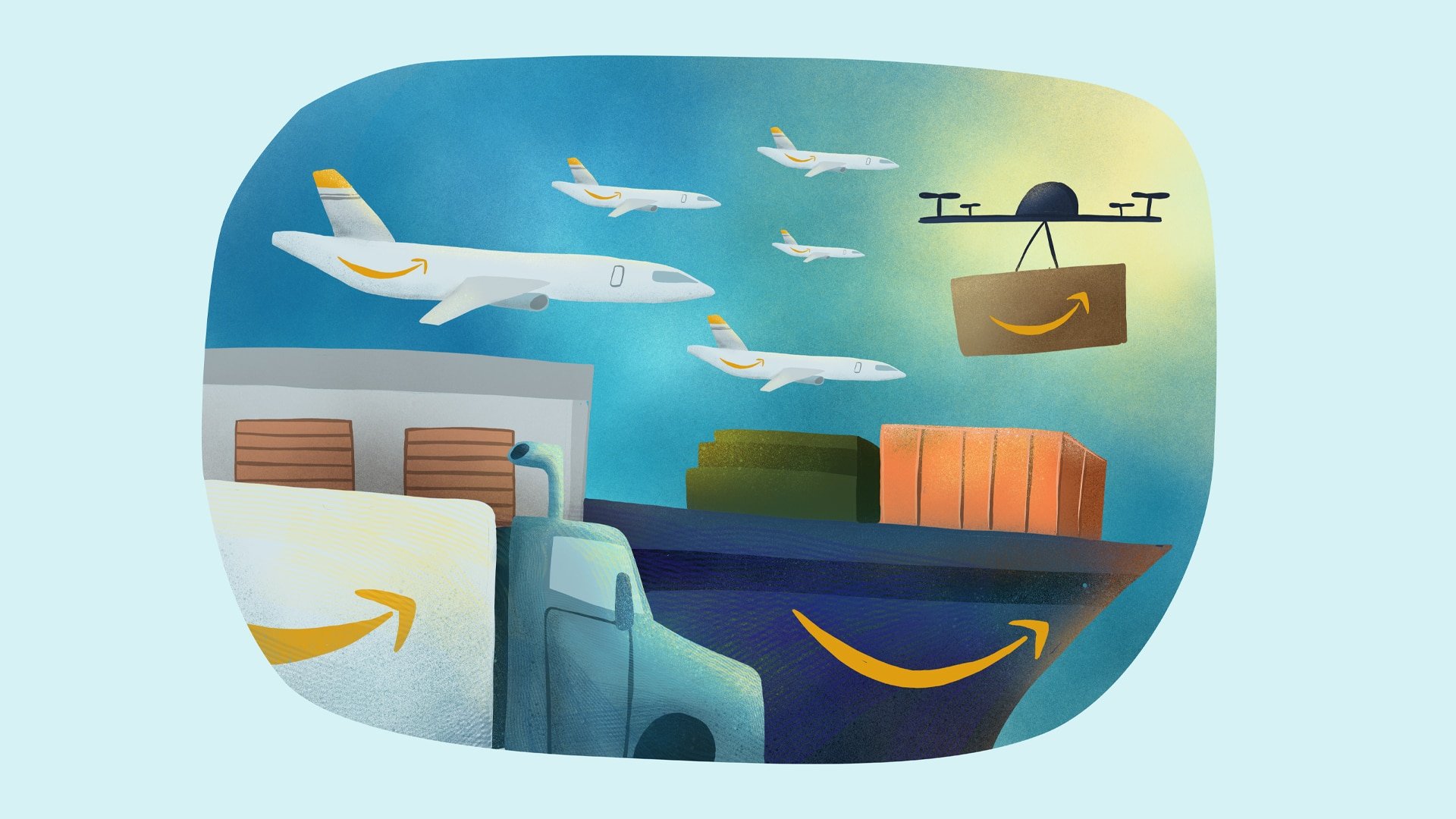 Amazon has come a long way from its humble beginnings as an online bookseller. As a marketplace, Amazon is a dominant force in the global e-commerce realm. As a consumer technology company, Amazon offers some of the best e-readers, smart speakers, and video doorbells on the market. As a digital cloud provider, Amazon has a market share that is larger than both Microsoft Azure's and Google Cloud's combined. Amazon even sells their own house-brand merchandise for everything from toilet paper to soccer nets. If that isn't enough, Amazon is on the brink of becoming one of the largest shipping and logistics companies on the planet. For e-commerce sellers, that last one should get your attention.
To date, Amazon has done virtually everything in its power to take control of its own logistics. The combination of the robust Fulfillment by Amazon (FBA) offerings and an ever-growing network of warehouses and distribution centers allows for an unrivaled ability to connect merchandise to customers. However, Amazon has traditionally been reliant upon outside services to carry out the delivery portion of their business model. That is changing now.
Amazon Shipping
Amazon has spent the last few years beefing up its logistics portfolio. They have invested in over 60 cargo planes, tens of thousands of delivery vans, and hundreds of distribution centers. Amazon has offered their employees a 5-figure bonus plus 3-months' pay to become 'Delivery Service Partners' in an effort to circumvent traditional carriers. Earlier this year, Amazon even launched a pilot program, Shipping with Amazon, to pick up sold merchandise directly from third party sellers.
The goal in all of these moves is simple: cut out the shipping company middlemen and bring Amazon orders directly to Amazon customers with an Amazon shipping service.
Odds are, you have seen these blue delivery vans in your neighborhood. You have probably seen a semi-truck or two emblazoned with the Amazon arrow logo rolling down the highway. You have probably seen articles in your local paper about new warehouses and distribution centers popping up nearby. It has already begun.
Amazon has also spent years setting up sellers for this inevitable shift. It can be argued that the Seller Fulfilled Prime (SFP) program was designed to condition sellers to defer to Amazon's judgment when it comes to deciding how to ship merchandise. In doing so, Amazon essentially used SFP to tee up its forthcoming Amazon Shipping initiative.
As it exists, the SFP program allows sellers to quickly and easily generate reduced-rate shipping labels that comply with Amazon's stringent regulations regarding shipping speed and tracking. In some cases, sellers even use these labels to ship non-Prime orders due to their convenience and the fact that the discounted costs are often quite competitive. For existing SFP participants, integrating Amazon Shipping into their logistical plans will likely feel like a lateral shift. Once Amazon Shipping is fully operational, you can bet that the majority of these labels (if not all of them) will no longer be scanned by a UPS or USPS driver ever again.
How will Amazon Shipping Offerings Affect Your E-Commerce Business?
Just as there are pros and cons to using other Amazon logistical services (such as FBA) for your third party sales, there is the potential for similar positives and negatives with opting to use Amazon's in-house shipping services. For one thing, costs are undoubtedly going to fluctuate – the shipping market must adjust to the entry of such an imposing new payer. Mainstays like UPS, USPS, and (until recently) FedEx have long been the trusted delivery arms of Amazon's operations; it remains to be seen just how their businesses will be impacted by Amazon's arrival in their space. There is a good chance that Amazon's rivals may be forced to compete on price – a scenario that could prove beneficial to the consumers and sellers.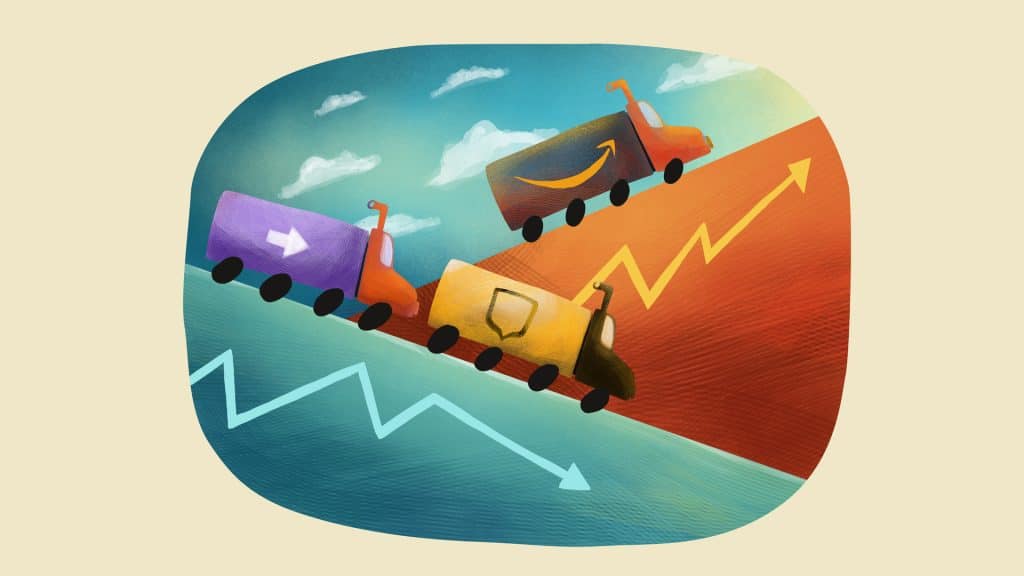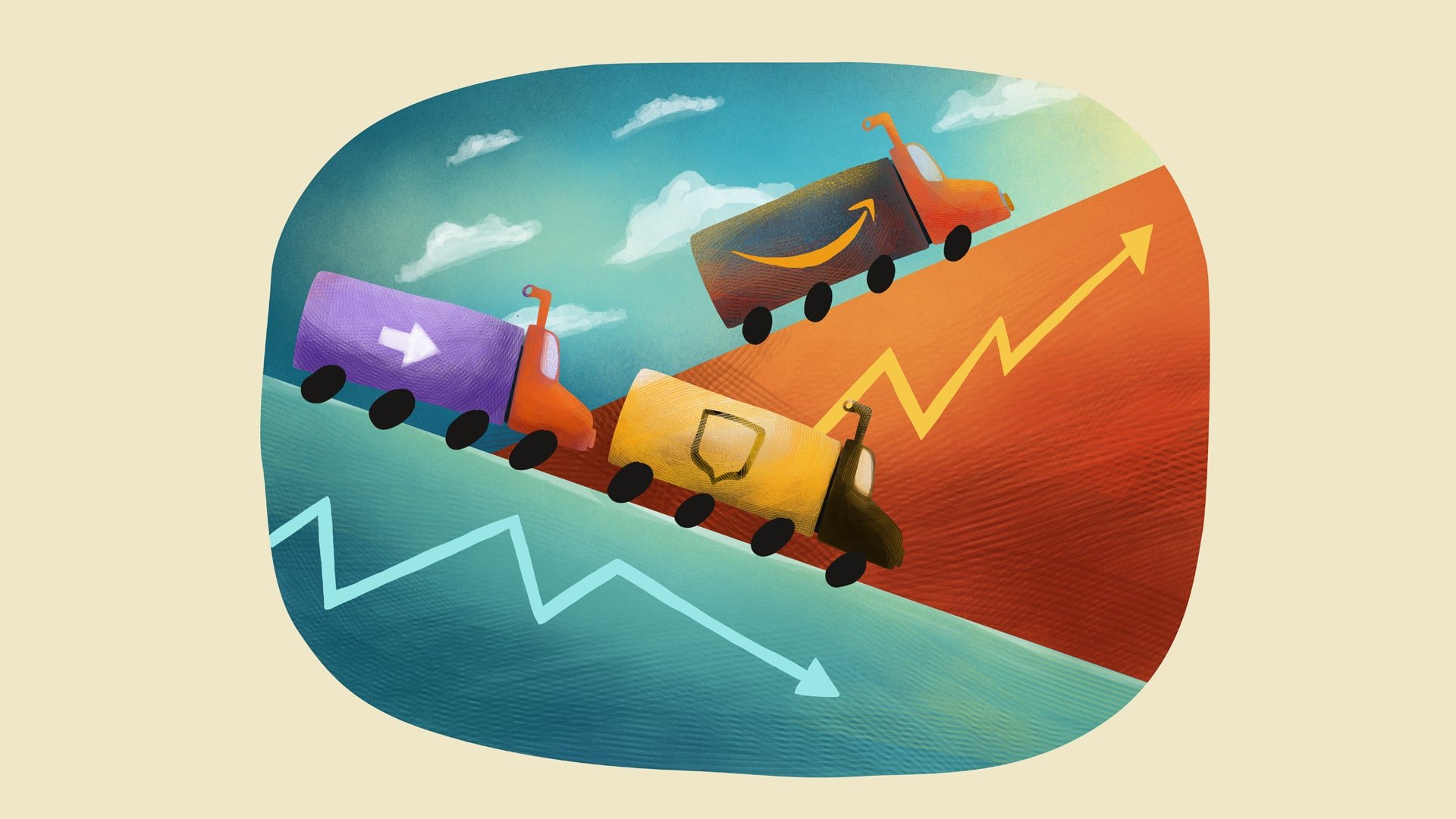 Regardless of how the other shipping power players react, you can bet Amazon is going to do everything in its power to make Amazon Shipping as enticing as possible to both its sellers and customers. The sheer volume of guaranteed shipments will be enough to allow Amazon Shipping to come out of the gate with competitive rates and instant market share.
It is worth noting that to earn the coveted 'Prime' tag on your Amazon listings, you will need to opt for either FBA (and in turn Amazon's selected shipping method of choice), have access to the Shipping with Amazon (SWA) program, or be able to join and meet the steep requirements to become a Seller Fulfilled Prime business. In all but the last case, Amazon Shipping will inevitably be part of the deal. That said, if you have the capacity to handle the bulk of your own logistics or have an established relationship with a cost-effective third party logistics (3PL) provider, Seller Fulfilled Prime may be the way to go depending upon what rates carriers and your logistics partners are able to offer.
There is even the possibility that you will be able to use Amazon Shipping for non-Amazon sales. It is well within the realm of possibility that merchants will be allowed to use the service to ship orders from other marketplaces like Walmart or eBay just as they currently do with UPS, or USPS. While, in the past, Walmart blocked third party sellers from using FBA to ship Walmart orders mainly due to excessive on-box Amazon branding, Amazon Shipping could force Walmart to reconsider if the rates and reliability are enticing enough. After all, it is common practice for carriers like USPS, UPS, and FedEx to include their logos on the packages they ship; if Amazon Shipping is established as a contending service, it would stand to reason that an Amazon Shipping logo would be no different than a USPS eagle.
Taking things even further, if Amazon does open up Amazon Shipping as a stand-alone shipping service (read: one that is not exclusive to Amazon marketplace distribution), how equitable will the service be? Will shipments originating from Amazon marketplace sales take precedence over shipments from competitors like Walmart or eBay? Time will tell.
Thankfully, SellerCloud allows you to track all of your logistics-related expenses – including shipping – as a part of your cost of goods sold (COGS) calculations. This means you can use actual data to inform your decision-making when it comes to figuring out the most cost-effective way to get your merchandise in the hands of your customers.
Furthermore, SellerCloud's integrations with Amazon (as well as integrations with leading shipping and logistics companies) makes it easy to implement whichever options wind up making the most sense for your business. Rest assured, our integration with Amazon Shipping will ensure a smooth transition to the new service so that your orders continue to be fulfilled as quickly, reliably, and cost-effectively as possible. Generating shipping labels from directly within the SellerCloud platform will work as smoothly as it does with any other carrier and come with all the same benefits of tracking, cost analysis, and automatic customer updates.
We will certainly be watching to see how Amazon Shipping rolls out and the effects it has on e-commerce. If you want to configure your Amazon shipping integration or simply want to know more about how SellerCloud is the perfect partner to keep your business agile in the face of these types of marketplace evolutions, contact us directly. We will be glad to show you how our e-commerce growth platform can be an asset in uncertain times.