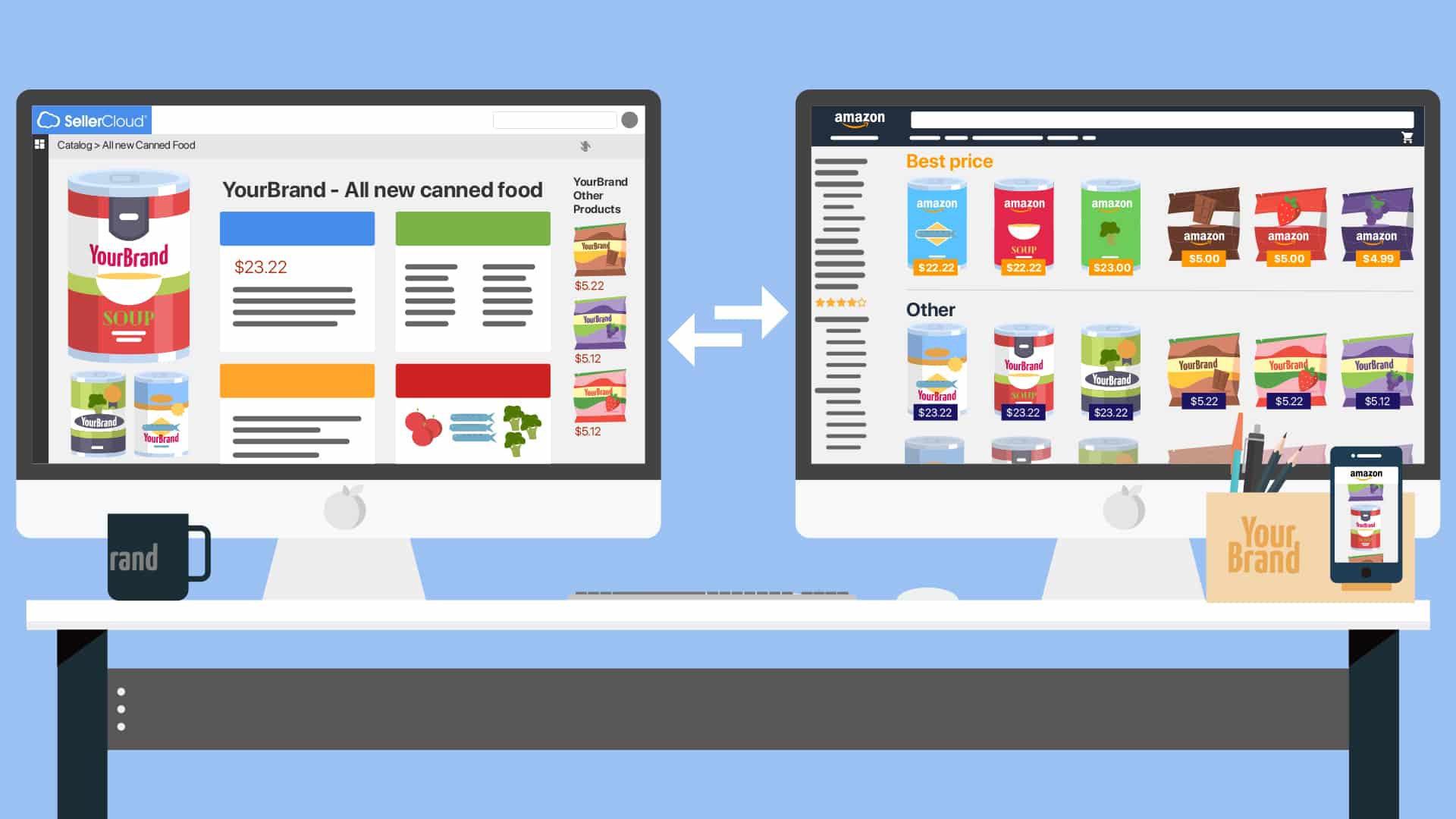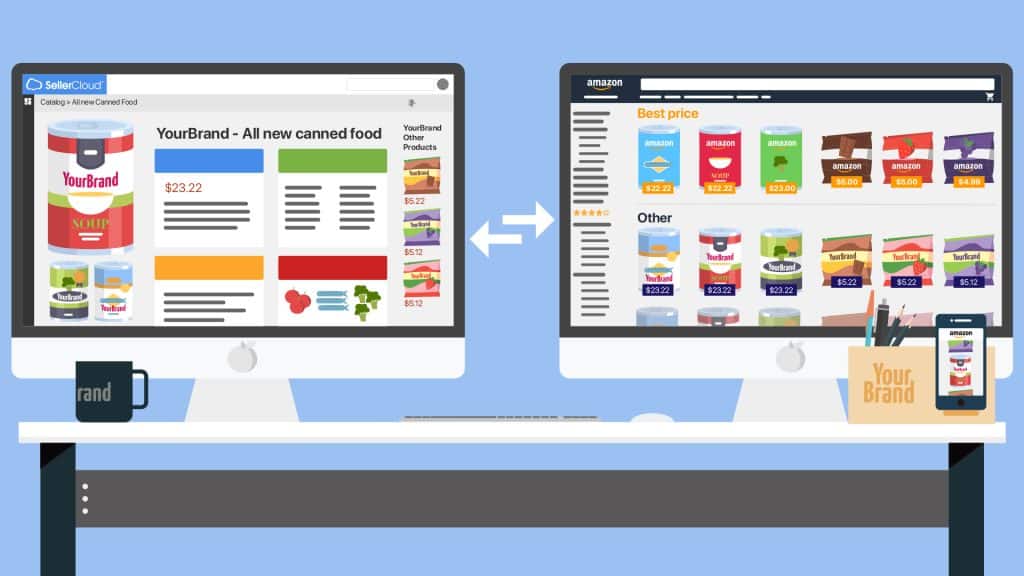 Resale is one of the fundamental components of retail. In nearly all cases, retail stores and online marketplaces feature branded products produced by other companies. The retailers then generate profits for themselves when those products are then sold to customers.
As an added source of revenue, most major retailers feature their own private label products, or "store brands", that compete with the market-leading, branded alternatives. These private label products are acquired directly from manufacturers and often cost less to stock than comparable big-name products.
Some popular examples include the generic over-the-counter medications offered at your local pharmacy or Walmart's Great Value, Equate, and Sam's Choice brands.
Until recently, Amazon had only tested the waters of private label retail with narrowly focused product lines. The company's AmazonBasics and Amazon Essentials lines have been promoted as high quality, value-priced options for commonplace items like batteries and charging cables.
Over the last few years however, Amazon has transitioned from dipping a toe into the private label pool to doing a full-fledged cannonball off the high dive. As of today, Amazon has increased its stable of private label brands to over 100 different offerings including products like clothing, vacuum-packed mattresses, linens, toilet paper, diapers, furniture, and a full line of office supplies.
The brand names are significantly less conspicuous than they used to be, too. Names like Presto!, Mae, Goodthreads, and Mama Bear are not easily identifiable as names of Amazon private labels (especially compared to AmazonBasics or Amazon Essentials, but that's exactly what they are).
It makes sense. On one hand, Amazon wants to promote certain products as "good value" alternatives to pricier brand names. That's where AmazonBasics and Amazon Essentials come in.
At the same time, Amazon realizes that the name 'Amazon' doesn't do much to stir up an image of trendy fashion or chic decor. That's why Amazon opts for names like Society New York and Rivet for those respective markets. They are playing to both ends of the market.
In doing so, Amazon is once again sending shock waves through the retail world (as they so often do). Their private label sales generate higher margins and serve to leverage their sponsored listing platform by raising the bids on all competitor-sponsored product offerings. After all, Amazon doesn't just sell products, they are also using their valuable web platform's real estate to sell advertising space.
So, does Amazon's doubling-down on their private label business mean the end for other online retailers hoping to cash in on the benefits that come with selling as a private label? Not at all. Thankfully, there is still plenty of opportunity for private label sellers of all sizes.
Scaling the private label strategy
Even in the current retail market, private label sales are not the exclusive domain of the largest players like Amazon or Walmart. Selling private label products remains a lucrative way for third party e-commerce businesses to thrive in online marketplaces. Rather than buying and reselling brand-name products from another retail company, private label sellers become the retailers themselves.
Just as is the case with the retail giants, even smaller-scale private label sellers have notable advantages over competing resellers:
Direct relationships with product manufacturers
Control over product packaging
Sole responsibility for a product's marketing
Ownership of brand trademarks and intellectual property
Products that feature only the seller's logo
The SellerCloud inventory management system data has seen a notable increase in this trend. In most cases, the private label approach has been a boon for third party sellers of all sizes looking to make a splash in crowded e-commerce spaces.
This shouldn't come as a surprise. As the marketplace has become saturated with more and more sellers selling the same branded popular items, it has become increasingly challenging to eke out profits. Competing for Amazon's Buy-Box clicks often times means settling for razor-thin margins which, over time, can sink your business.
It doesn't have to be that way. Selling as a private label gives sellers opportunities to increase margins by removing profit-eating mark-ups passed on by pricey, brand-name distributor relationships.
Furthermore, control over a private label product includes control over the item as intellectual property. That means that there is also control over how the product is listed on sites like Amazon and Walmart. Your private label product gets its own listing that you can wield and market truly as your own. This means other sellers don't have the opportunity to piggyback their listings onto a private label product the same way they can with saturated, generic listings.
The advantages of selling as a private label can be quite alluring, especially as third party sales margins continue to shrink.
What you sell as a private label matters
With Amazon's recent moves to explode onto the private seller scene, third party sellers need to be more tactical when it comes to their private label business strategies. There is still market share to grasp and money to be made, but the game has changed now that Amazon is a direct private label competitor in an increasing number of spaces.
Big consumer products players like Johnson & Johnson and Proctor & Gamble aren't worried. Consumers will continue to seek out their popular brands like Tide and Band-Aid just as they have for generations regardless of what Amazon does.
That said, your private label business probably isn't coming to the table with tens of billions of dollars in annual sales. Your approach will inevitably have to be different.
First and foremost, your private label products need to have an honest, provable added value to be able to compete. Slapping your brand on the same generic alarm clock or can opener that looks exactly the same as what is sold by other retailers isn't going to cut it. There must be a level of quality and innovation that separates your private label product from the pack.
Amazon's aggressive positioning of its own private label products makes this even more important. For one thing, Amazon now features banner ads in its searches highlighting alternative products listed as "Top Rated from Our Brands". If your product can't stand up to Amazon's own options when it comes to quality and/or price, it is likely that Amazon's private label will poach the sale from yours.
Even so, just having a great product isn't enough anymore. You need the right strategies and tools to optimize your private label's profitability.
Plan ahead for the risks of selling as a private label
While there are plenty of benefits to taking the leap into private label sales, there are also a lot of risks and considerations.
For one thing, it can be easy to overlook the total cost of bringing a product to market. Private labels have to account for things like manufacturing costs as well as the marketing efforts behind both their products and brand.
As an online private label seller, part of your marketing budget needs to be allocated for sponsored ads on your online marketplaces of choice. Your brand name won't matter unless sellers are exposed to it – especially early in its lifespan.
It is also helpful to market your private label products across multiple platforms. Even if Amazon is your primary sales channel, generating a presence outside of Amazon can help to legitimize your brand. SellerCloud integrates with a number of popular shopping carts like Magento and Shopify, which can simplify this process of creating your own branded website and ensure your efforts are carried out in a cost effective manner.
SellerCloud can also help merchants manage their wholesale sales of private label products. It is essential to be on a platform that will allow your brand to expand into various wholesale channels as a conventional manufacturer outside of the Amazon website. For example, you could position your private label as a dropshipping provider for Overstock or Walmart.
In some cases, a portion of your private label's marketing budget should be allocated to incentivizing customers to buy your product below cost. These types of sales can help raise your brand's profile and help create some traction with positive reviews. With some creativity, this can be a highly profitable move.
For example, we at SellerCloud once created a system for a client that automatically adjusted the sales price of an item based on the item's sales volume. It is important to balance between gradually building the product's sales volume while also avoiding the problem of overselling discounted inventory too quickly and missing opportunities for greater profits.
But remember, not every buying and selling experience is a positive one. Private label sellers need to account for inevitable disappointments and customer issues; this is crucial to both build and protect the brand. As such, a private label's business plan should budget for costs associated with going above and beyond for dissatisfied customers – whether it's giveaways, free returns, or other buyer-focused incentives. These cost money, but they greatly lessen the risk of a negative review and a potential hit to your future sales.
All of these factors have a direct impact on the cost of goods sold (COGS). SellerCloud tracks all of these things that factor into the COGS for accounting purposes so you can evaluate your profit per product more accurately and make strategic adjustments when needed.
Are you ready?
Amazon joining the ranks of private label retail certainly changes things for smaller competitors (let's face it, that's just about everyone at this point). However, private label selling remains a viable and profitable option for e-commerce sellers of all sizes. The key is to make sure your business decisions are both measured and assessed for maximum profitability. The SellerCloud inventory management system is the perfect companion to help your brand make a splash even in the most crowded waters.
Are you ready to start reaping the benefits of optimized private label sales? Contact SellerCloud directly to see how our tools and expertise can position your business for success.