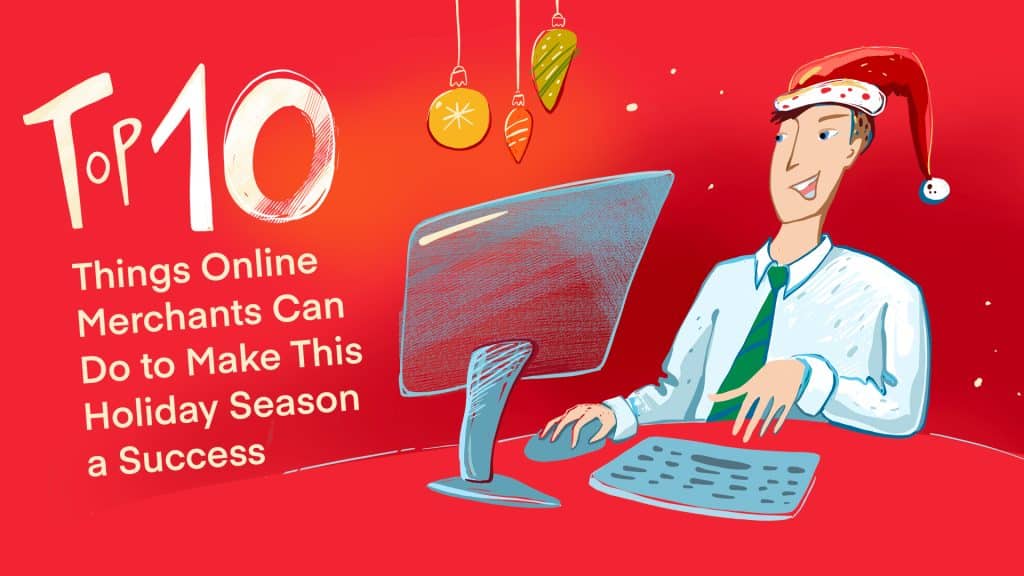 There has never been a holiday retail season like that of 2020. Coming into the fall, consumers have continued to flock to e-commerce options for their shopping needs – a trend that took off in Q2 and continued into Q3. However, with projections about a second wave of the COVID-19 pandemic looming, once again sellers are faced with the prospect of unforeseen supply chain and logistical issues. 
For all of these reasons, this year's holiday shopping season remains one of the most crucial moments for online retail. Some sellers are looking to keep their positive momentum going while others are looking to make up for an unexpectedly challenging year. Either way, the key is taking a proactive approach.  Here are our top ten tips for setting your e-commerce business up for a successful 2020 holiday season.
1. Optimize Your Listings for the Holidays
First things first, you need to be sure that your listings are tailored to both the season and the shoppers you are trying to attract. Start with your catalog. Every item you sell should have images, keywords, and descriptions that will provide customers with as much of the information you think they will need to both find your listings through the search box and make an informed purchasing decision. Consider temporarily adding in holiday- and gift-themed content to your listings, as well.
Taken a step further, consider how you market your products across the various marketplaces and customer bases where you sell. Analyzing your available business intelligence data to help decide which merchandise has the highest chance of success where. Invest your time and marketing dollars accordingly.
2. Diversify Your Marketplace Exposure
Throughout 2020, online shoppers have shown an increased willingness to make purchases beyond the most popular marketplaces. During the early stages of the pandemic, Amazon and Walmart's fulfillment delays, inventory shortages, and incidents of third-party price gouging led customers to seek out better deals and faster delivery options elsewhere. As a result, both first-party and third-party marketplaces saw huge spikes in 2020. What's more, the diversification of customers' shopping patterns is projected to continue.
What this means for your e-commerce business is that you need to expand your own online presence. Getting your products on as many relevant third-party marketplaces as you can increases your opportunity to reach customers you otherwise may have missed. Furthermore, taking advantage of first-party sales opportunities is a move that has shown to be more profitable now than ever. In both cases, Sellercloud's robust, omnichannel catalog features and ever-growing list of marketplace integrations make expanding your e-commerce business simple and efficient.
3. Ensure a Speedy Purchasing Experience
Speaking of first-party sales, now is the perfect time to make sure your website is running as quickly and efficiently as possible. A customer should be able to find what they are looking for and complete a purchase in as few clicks as possible and with minimal loading time. The more convoluted and confusing the shopping experience, the more likely a customer will look elsewhere. Use the holiday rush as an excuse to optimize your e-commerce website's performance – both on desktop and mobile – to make purchasing your merchandise a breeze.
4. Be Prepared for Supply Chain Delays
With news of a COVID-19 "second wave" looming, learn the lessons from this past spring. In very short order, the coronavirus had a profound impact on nearly every aspect of e-commerce. With many areas currently experiencing conditions as bad if not worse than March and April, many of the issues that upended retail then could be rearing their heads once again – this time right smack-dab in the middle of the holiday shopping season.
One of the largest potential areas for disruption is in the supply chain. As countries and ports ramp up their safety protocols and restrictions, be sure to have your orders in to your suppliers as quickly as possible. Maximize your chances of getting what you need on hand before delays start to pile up. 
In addition, having some contingency plans and alternative suppliers at the ready may be worth considering, as well. Don't be caught in a situation where the customers are ready to purchase, but your warehouse shelves are bare.
5. Get Your Inventory Where It Needs to Be
Having the supply you need is one thing, but having the inventory in the optimal locations is another. Particularly if you sell to a wide geographic audience, it is always a good practice to keep your merchandise in close proximity to where it is being ordered.
Given that holiday shipping delays can happen even in the best of times (read: not 2020), this is of particular importance this season. Explore your customer data from previous years to have an idea of where your most popular products tend to sell. Where possible, try to relocate inventory to warehouses (either your own or your fulfillment partners') based on your findings. This can lead to quicker shipping speeds than your competition – a powerful asset as holidays approach.
6. Find the Inventory Sweet Spot to Avoid Out-of-Stocks and Overstocks
No one wants to turn away a sale because they have run out of inventory. On the other hand, it can be expensive to store an excess of inventory that isn't moving. The combination of Sellercloud's deep inventory metrics and the inventory turnover formula can help you zero-in on the perfect amount of merchandise to keep on hand this holiday season.
7. Use the Right Kinds of Promotions
There are a variety of holiday promotions that work especially well for the holiday season. Some, like gift guides and charity partnerships, work as marketing tools to get attention for your brand. Others, like coupons and limited-time discount promotions, can make you more competitive on price.
For the latter, be sure to pay attention to how each marketplace handles discount offers. Beyond the price reductions, you must also consider the additional promotional fees. In some cases, fees are charged based on the length of the discount promotion period, while in others (like with coupon codes), fees are charged per-sale. Whatever the additional costs, be sure to include them as part of your cost of goods sold (COGS) calculations to evaluate the overall effectiveness of your sale campaign.
8. Make Free Shipping Available
On the subject of price, no one wants to get to checkout and see their purchase price go up. It's bad enough that every online sale now includes sales tax, tacking on shipping and handling fees can create a checkout sticker shock that leads to an abandoned cart.
Offering a free shipping option can work to your benefit. Take into account what such an offer will mean to your costs as well as the ability of your shipping providers to commit to your volume needs.
Also, be sure that both you and your shipping partners can honor your shipping speed commitments. More than any other time of year, arrival dates will certainly matter to your customers. No one wants to give an IOU to a friend or family member instead of a gift this holiday season. Start by eliminating the chance for shipping mistakes on your end and then make sure you have the right shipping partners to take it from there.
9. Reach Out to Former Customers
The holidays are a great time to ramp up your email, SMS, and social media marketing efforts focused on attracting former customers back to your brand. Given the fact that online shoppers are showing an increased willingness to shop around, reminding your former customers of why they once chose you can go a long way toward generating repeat business.
Offer coupon codes or other loyalty perks to returning customers to entice them to pay your website another visit. Similarly, consider including things like discounts, giveaways, and free shipping offers to first-time buyers to keep them in the fold.
What's more, these outreach opportunities don't have to be difficult. Sellercloud's Memaila service can, among other things, help streamline these types of promotional customer contacts and start driving more business toward your holiday sales efforts.
10. Be Ready for Returns
Last but not least, you must be prepared for holiday returns. Whenever sales rise, so do the inevitable RMAs and dissatisfied customers. Put in the effort to establish a strong reverse logistics workflow before the rush. Doing so can help make sure your outbound order processing remains optimized and focused while, at the same time, unhappy customers can be attended to before the negative consequences (and returned stock) pile up.
As strong as Sellercloud's inventory management platform is for order processing, it is equally efficient at handling your inbound RMAs. Be proactive this holiday shopping season so that the inevitable return rush doesn't overwhelm your workers and your workflows.
The holidays are here. Are you ready? Give your business the gift of peace of mind this year and take advantage of all the tools, integrations, and conveniences offered by the Sellercloud omnichannel e-commerce growth platform. Contact us directly for a free demo to see just how prepared and profitable you can be this holiday season.