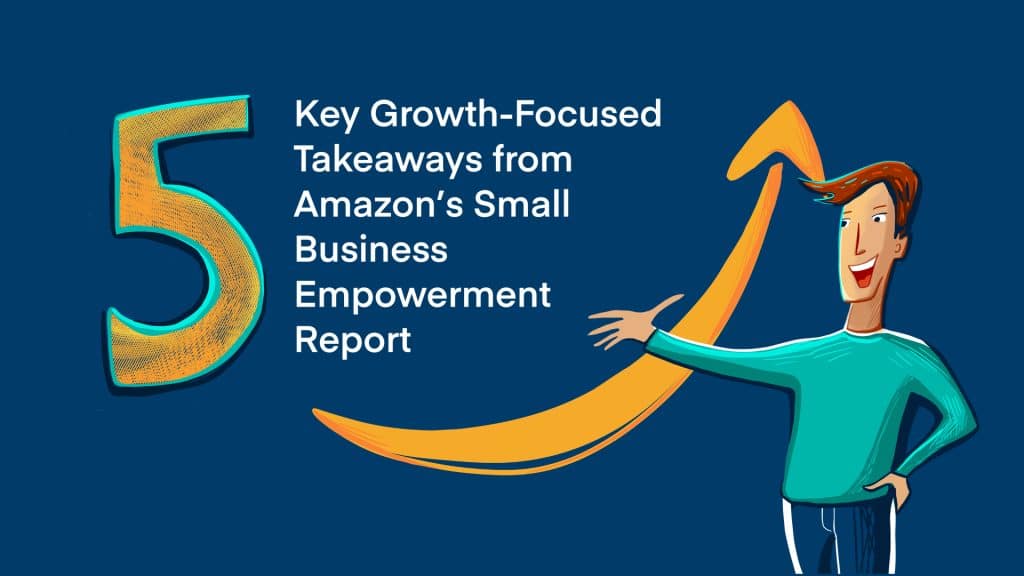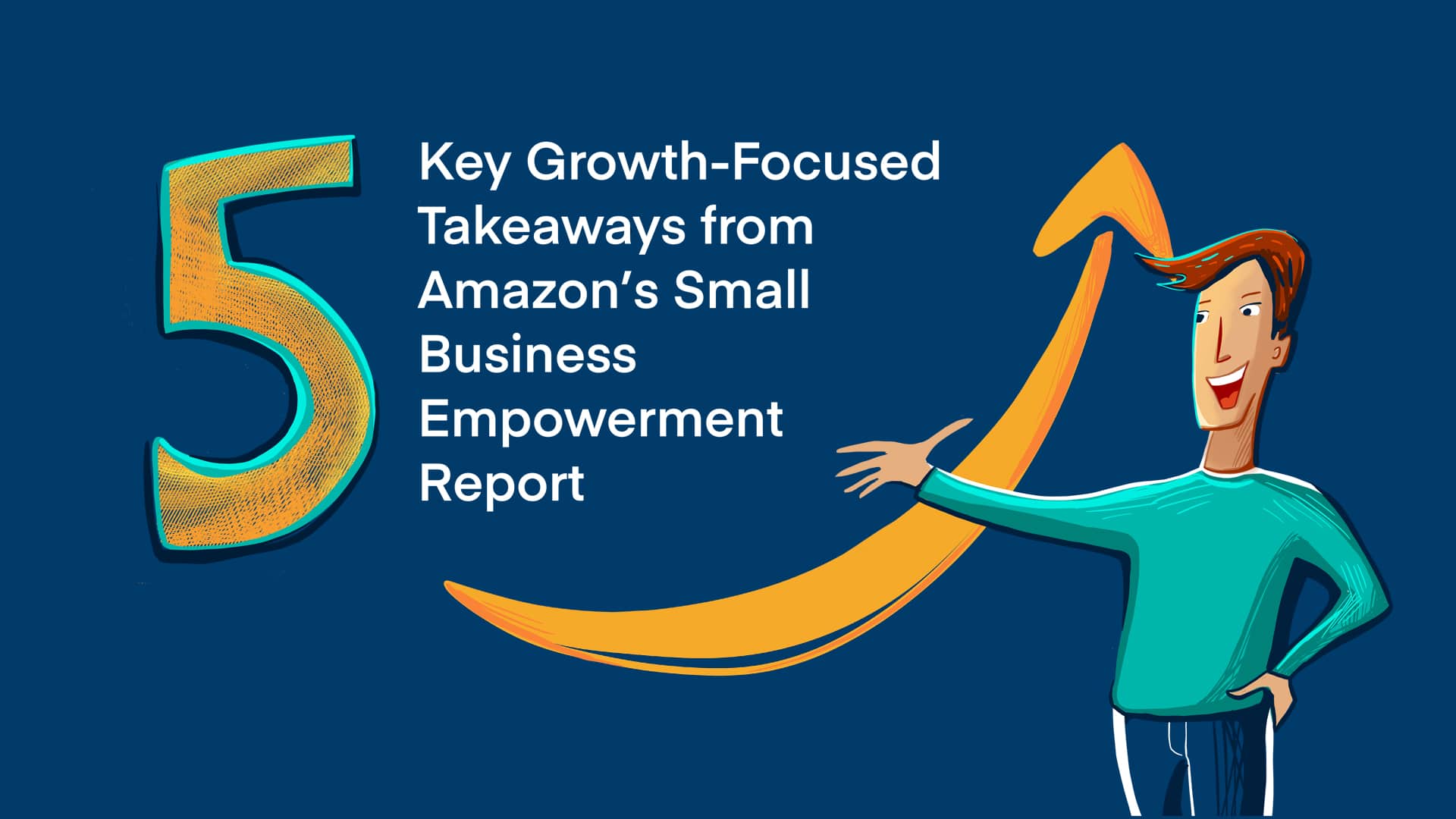 The recently published 2021 Amazon Small Business Empowerment Report is chock-full of eye-opening information about both the scope of Amazon's seller-focused offerings as well as the sheer size of their third-party marketplace.
As an omnichannel e-commerce seller, Amazon is likely a key sales channel for your brand (and if it's not, it should be). Taking note of the particular successes Amazon themselves are celebrating casts a light on ways in which you can and should be making the most of your Amazon seller account.
After sifting through the report, we have identified 5 important takeaways that shouldn't be overlooked (and one that was).
1. Amazon Saw Huge YOY Sales Growth
If you get the feeling that there is more competition on Amazon Marketplace than ever, you're right. Amazon's report highlights some massive year-over-year growth numbers for 2020:
New domestic sellers – 20,000 new US sellers launched on Amazon Marketplace in 2020 (a 45% YOY increase).
New Fulfillment by Amazon (FBA) users – 70,000+ new sellers began using FBA in 2020.
Average sales increased – US sellers sold over 3.8 billion units and averaged more than $200,000 in sales – a nearly 18% YOY increase.
The report also highlighted the growth of high-volume sellers across several thresholds:
$10 million in sales – The number of US sellers with more than $10 million in sales increased nearly 40%.
$1 million in sales – The number of US sellers who surpassed $1 million in sales grew by almost 15% – this includes almost 4,000 US sellers crossing the $1 million sales threshold for the first time.
$500,000 in sales – Over 27,000 US sellers surpassed $500,000 in sales, (more than a 10% YOY increase).
$100,000 in sales – Over 65,000 US sellers had over $100,000 in sales, (a 10% YOY increase).
So, while third-party competition on Amazon has clearly grown, the potential for success on the channel remains as strong as ever – if not stronger.
2. International Sales Are Up
One of the strongest growth opportunities for e-commerce sellers in recent years has been expanding into international sales. Evolving international shipping policies and pandemic-induced supply chain shortages have certainly made things interesting, but it appears that Amazon has been able to help sellers reach overseas customers despite these challenges.
According to the report, "American sellers' exports amounted to more than $2.2 billion in sales, up year over year from $1.5 billion." This nearly 47% YOY growth makes a strong case for US sellers still on the fence about the viability of international customer bases.
Whether it is through third-party channels like Amazon or through first-party, seller-fulfilled sales, international sales may be a prime growth opportunity for your e-commerce business. 
3. Amazon Continues Its Runaway Physical Growth
What was once a niche online bookseller has become a sprawling retail powerhouse (to say nothing of Amazon's stable of service offerings). With this growth has come an ever-growing physical infrastructure of warehouses, fulfillment centers, and transportation hubs.
In just one year, Amazon has increased its physical fulfillment and logistics square footage by 50%.
This physical growth will likely continue into 2021 – especially if projections are correct about Amazon's expansion into physical retail. It is a safe bet that these department stores will follow in Walmart and Target's footsteps and include some degree of fulfillment dual-purpose as well.
One of the key seller-facing benefits of this growth is the potential for faster fulfillment and lower fulfillment costs. Amazon claims FBA sellers in 2020 saved at least a 30% versus other fulfillment and shipping options. Apart from the sheer convenience of FBA, these types of savings help make the case that FBA continues to be a strong value proposition for e-commerce sellers. It also makes a strong case for exploring Amazon's Multi-Channel Fulfillment (MCF) as well. The word is out – approximately half of all US Amazon Marketplace sellers used the FBA service in 2020.
Thinking of adding FBA to your omnichannel e-commerce plan? Sellercloud offers a full-featured FBA integration, empowering sellers to take full advantage of Amazon's popular marketplace-fulfillment service.
4. It Pays to Register Your Brand on Amazon
If you are a registered brand seller on Amazon, you should absolutely be taking advantage of their Brand Analytics marketing toolset. According to Amazon, the service "offers valuable insights to empower brand owners to make informed, strategic decisions about their product portfolio, marketing, and advertising activities."
Over 500,000 sellers used this tool in 2020 to help get the most out of their brand account on Amazon Marketplace. Similarly, over 300,000 sellers used Amazon Stores – Amazon's free multi-page branded storefront – to showcase their products and brand identity for interested customers.
What's more, being a brand on Amazon seems to be a lucrative proposition. Amazon's Brand Follow feature allows you to leverage your brand to boost customer loyalty and connect with customers that opt to follow you. According to the report, "[b]rand followers spend more than double" compared to non-followers. This is noteworthy since repeat business and larger orders are high priority metrics for growth-focused e-commerce.
5. Amazon Is Improving Their IP Protection Efforts
Protecting your intellectual property is a critical concern in e-commerce. Imitations and knock-offs can both undercut your profits and hurt the reputation of your legitimate products.
This has been a notorious problem on Amazon Marketplace, but innovations like the Transparency program and IP Accelerator have allowed Amazon to step up IP protection and enforcement. With nearly half a million brands registered through Amazon's free Brand Registry service, sellers are seeing improved response to claims of fraud and IP infringement.
If you are a brand on Amazon, it is in your best interest to go through the steps to register. It offers you the best chance to protect your IP on the marketplace and get satisfactory resolutions to violations from competitors.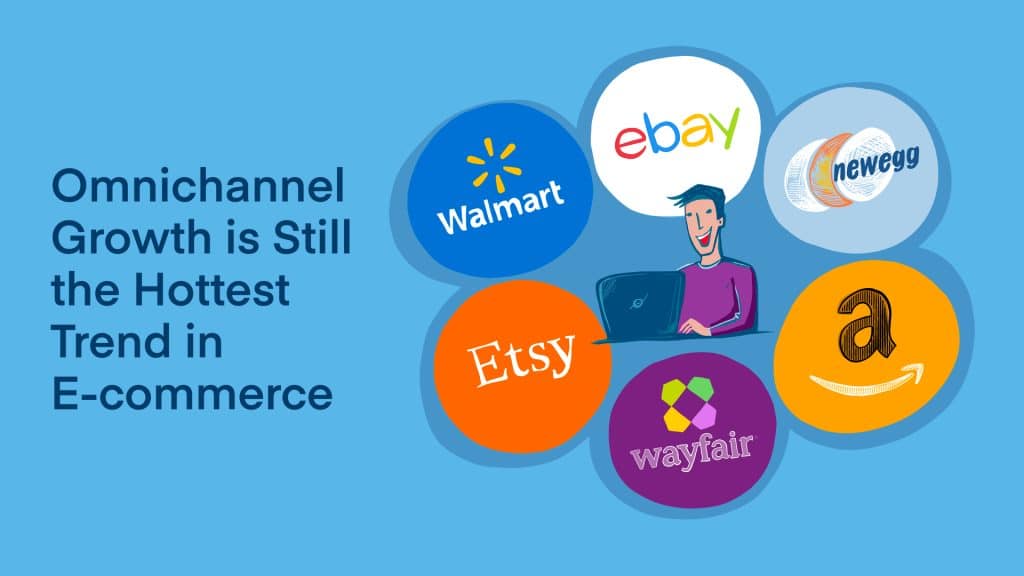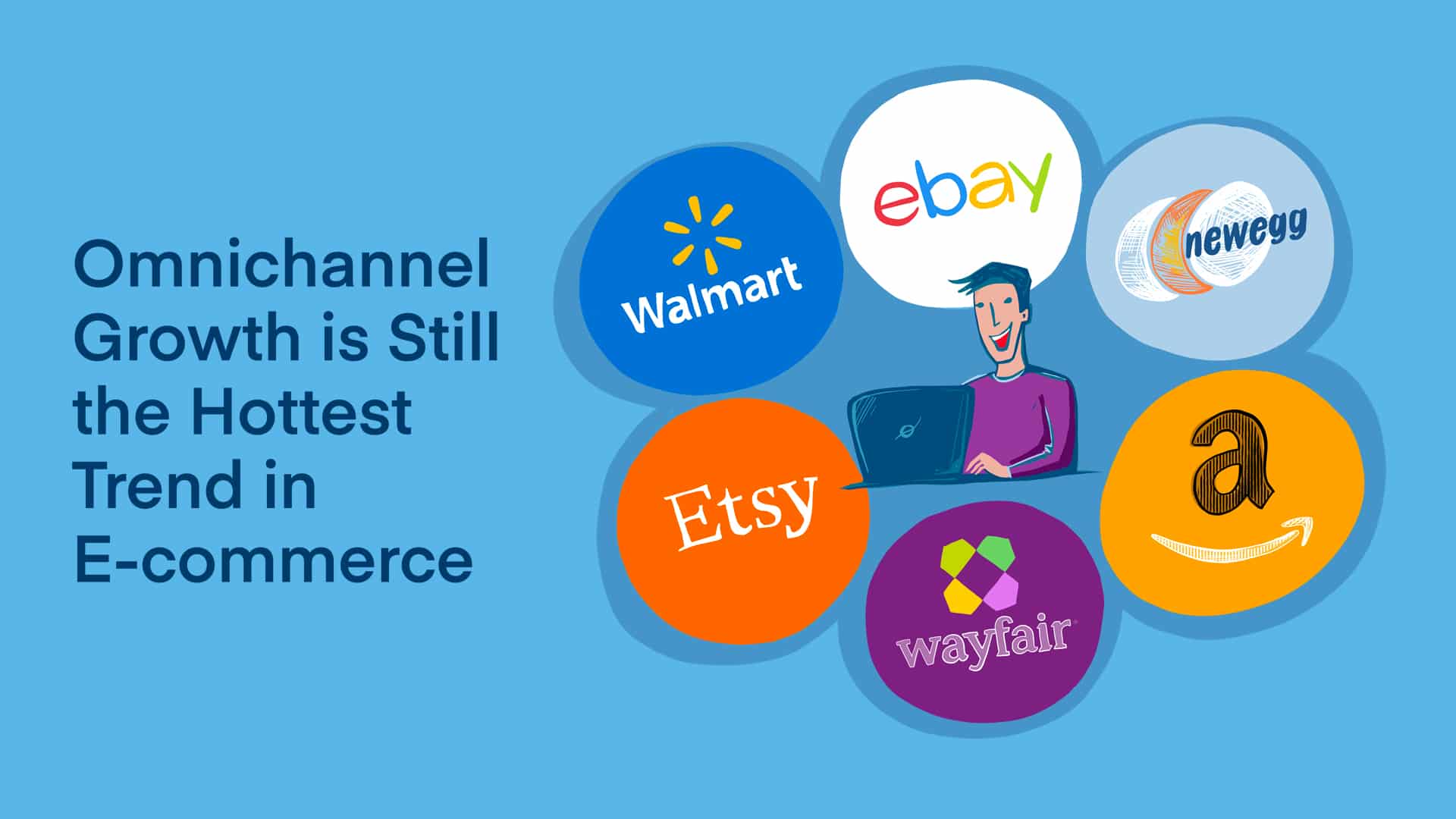 6. Omnichannel Growth Is Still the Hottest Trend in E-Commerce
It's no surprise that Amazon's report left out one of the most meaningful decisions that you can make for your online retail business: developing an omnichannel presence is the key to modern e-commerce growth. Of course, there's no sense in Amazon encouraging their third-party sellers to sell anywhere else. However, moving from a single-channel or dual-channel e-commerce strategy to a truly omnichannel sales and fulfillment experience is the best way to grow your brand and boost your sales.
With Sellercloud's omnichannel growth platform, sellers experienced substantial YOY growth across a diverse array of channels and with the support of a wide variety of over 120 integrated e-commerce partners. Amazon Marketplace and FBA remain strong YOY performers for Sellercloud users, but failing to diversify your e-commerce exposure beyond Amazon means that you are likely leaving money on the table.
Our tools make it possible to manage your own fulfillment workflows, expand into first-party sales, and even explore new revenue opportunities through dropshipping or selling refurbished goods.
For more on how Sellercloud can help maximize your e-commerce sales opportunities and optimize how you sell online, contact us directly for a free demo.