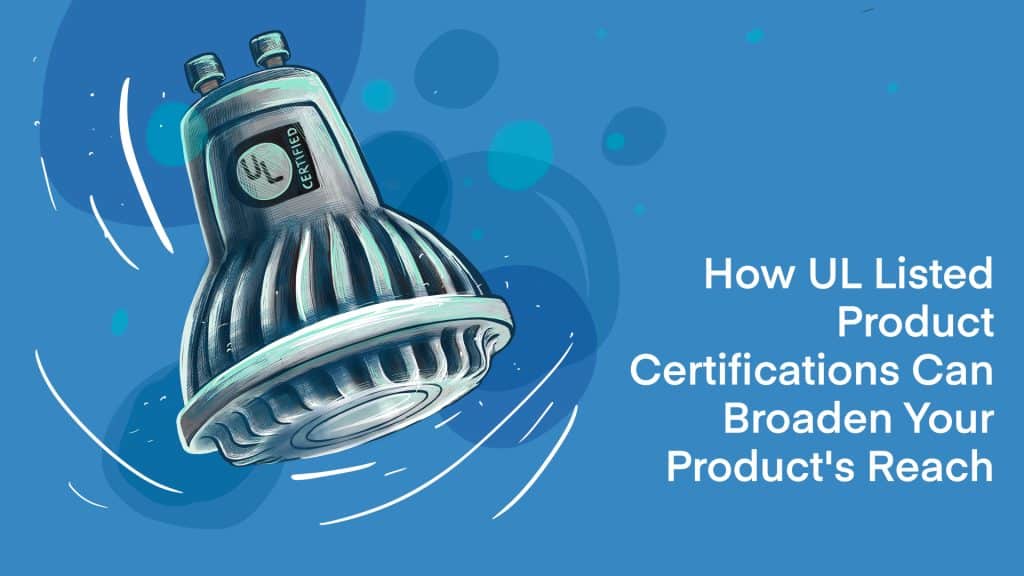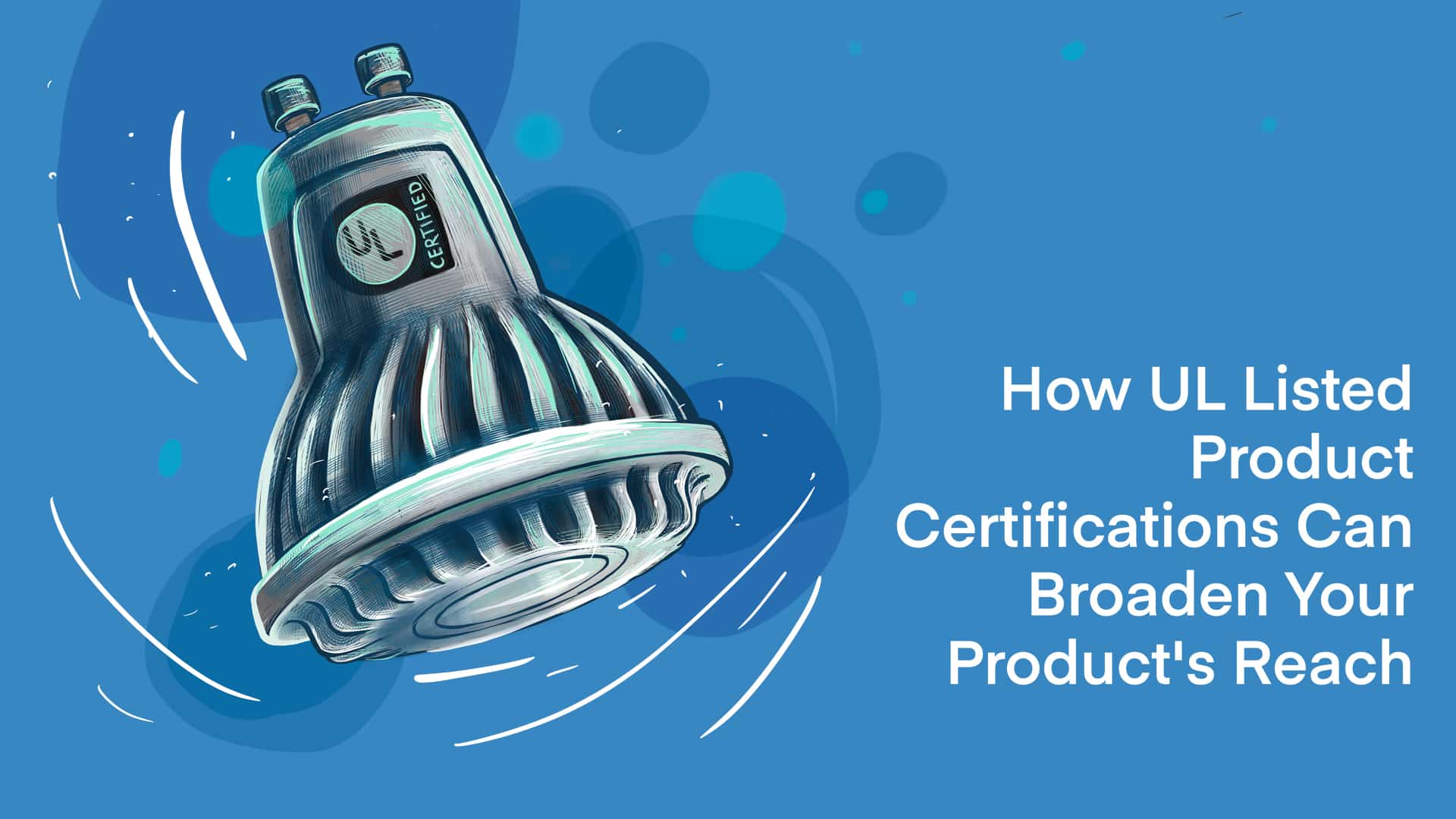 Underwriter Laboratories (UL) is a global leader in safety science that has spent over a century establishing its reputation as a rigorous third-party product certification company. Started in 1894, the company's mission has remained the same for over a hundred years: promote safe living and working environments for people.
The UL insignia can be found on countless products worldwide. It is a universally recognized symbol of quality and safety. As such, attaining a product certification mark from UL or other reputable labs can not only make a product more marketable than uncertified competitors, it can fulfill a prerequisite for buyers that must comply with corporate or governmental safety requirements.
It is for these reasons that we made UL Listing a priority for Skublox, our put-to-light, pick-to-light fulfillment workflow system.
Why Product Certification Matters
The process of certifying a product can be lengthy, rigorous, and expensive. There are usually a variety of both field and lab tests designed to push a product to its limits in a variety of different conditions. The goal is to ensure that a product is not only able to perform its advertised function, but that it can do so safely and reliably in the field.
However, should a product achieve certified status from a relevant third-party testing laboratory, it opens the door to marketing opportunities as well as a broader potential customer base.
Attaining a product certification usually entitles a product to both include the relevant certification branding as well as include a description of the certification on packaging, marketing materials, and online listings. Many customers seek out these familiar product certification logos as an indicator of product quality. This is particularly important in e-commerce when customers often have to make a purchasing decision without actually being able to put their hands on a product before buying it.
Some of the most sought-after certification marks include:
The UL Listed symbol (the letters UL in a black circle, usually with the word Listed underneath) is one of the most recognizable and consistent indicators of product quality when it comes to electronics. Its extensive track record and rigorous standards are virtually unmatched.
The Conformitè Europëenne logo (a capital C and E in a matching curved font) indicates that a product has met the standards to be sold in the European Union (EU). All products sold in the EU must acquire a CE certification. This is something to consider as you expand your e-commerce brand internationally.
The Federal Communications Commission (the letters F, C, and C with the second C circumscribed inside of the first) signifies that a product does not create substantial enough electromagnetic interference to violate US federal limits. These thresholds are in place to prevent unshielded electronics from interrupting broadcast and/or communication signals.
The EnergyStar symbol (a blue square with the word "energy" in a white script followed by a star) indicates an electronics product that has met US Environmental Protection Agency (EPA) standards for energy efficiency.
While there are plenty of additional third-party certifications out there – many specific to certain classes and types of products – these represent some of the most critical for ensuring the safety, reliability, and compliance of electronic products.
Compliance and safety are not just valuable to the average consumers, they are often requirements for governmental and B2B sales. These larger organizations typically operate under strict scrutiny and must ensure that the products they purchase and use fall within specific guidelines. If you are looking to create lucrative contracts with strong potential for repeat orders, it is worth considering acquiring the appropriate product certifications to tap into these arenas.
For example, anyone running a business is familiar with the Occupational Safety and Health Administration (OSHA). The US Department of Labor requires businesses to comply with OSHA's stringent workplace safety regulations. These regulations include the products, tools, and equipment used within a workplace. To remain in compliance, many businesses are required to equip their businesses exclusively with electronic products that have passed certification tests carried out by nationally recognized testing laboratories (NRTLs) – of which UL is one. These NRTLs themselves are held to rigorous standards by OSHA – including verifiable independence, acceptable testing protocols, follow-up quality control checks, procedures for addressing complaints, and more. 
If American B2B or B2G clients are a priority target for your omnichannel e-commerce business, product certification is more than just a marketing tool, it is a requirement.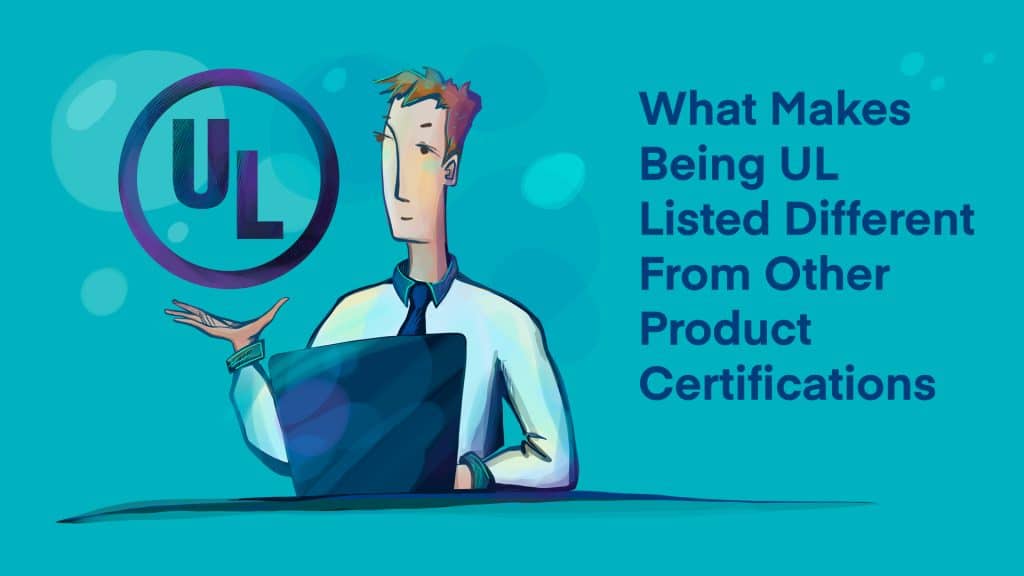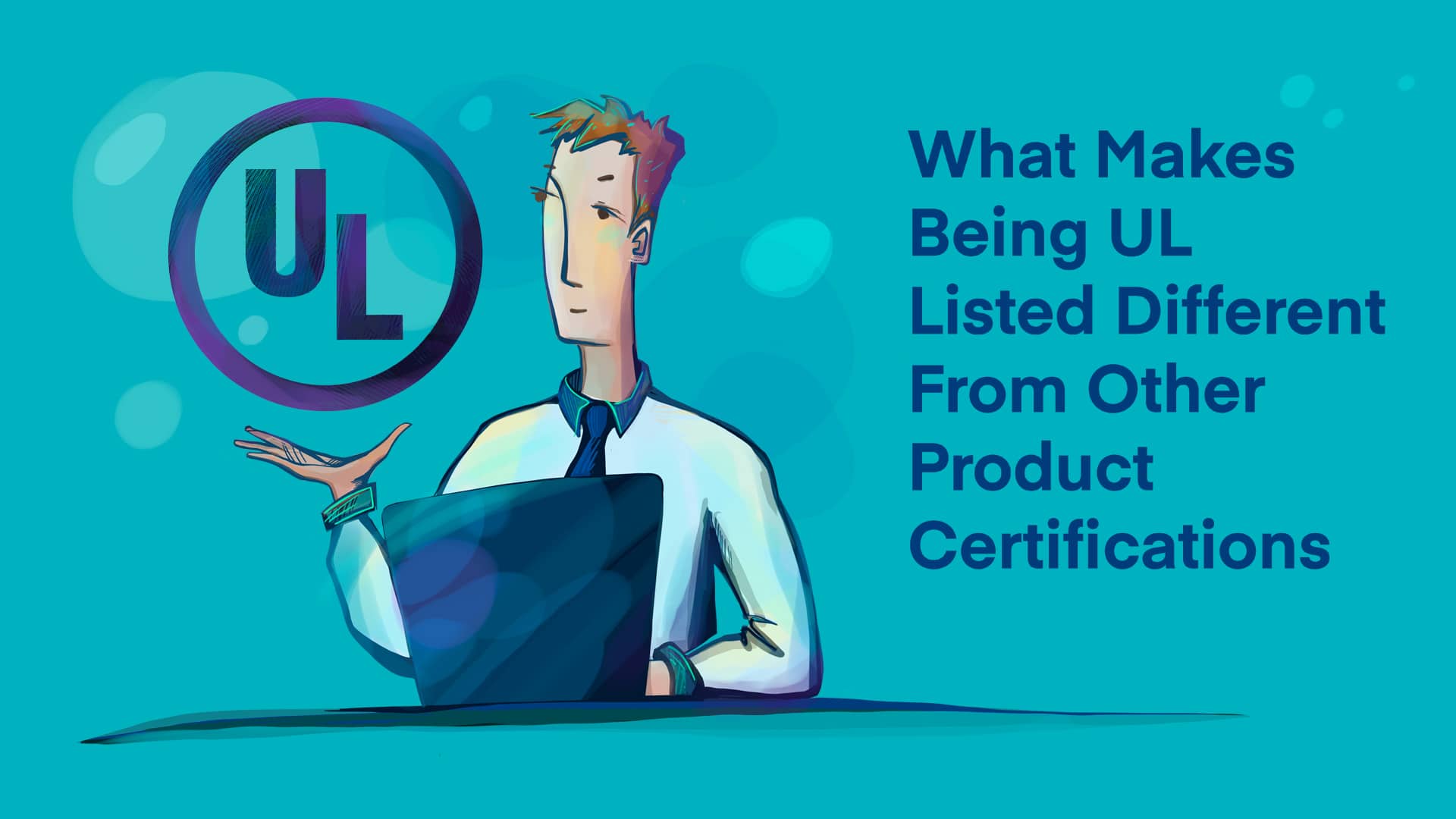 What Makes Being UL Listed Different From Other Product Certifications
Since product certification can be a substantial commitment of both time and resources, you need to be sure that the certifications you pursue are capable of delivering the impact you are seeking. This makes attaining a high-value UL certification particularly appealing – it is both widely recognized by customers and widely respected by institutions that are strict about product safety standards.
UL itself offers two tiers of certifications: UL Recognized and UL Listed. While both reflect the fact that UL has tested the product in question, there is a significant difference between the two.
UL Recognized certifications are typically reserved for components used in larger machines or mechanisms. This certification is geared less to the typical consumer than it is to engineers and developers seeking out the most reliable parts for use in more complex product designs.
UL Listed certifications for products (UL Listed status can also be awarded to systems, personnel, facilities, and processes) indicate that the products have been subjected to a wide array of tests for compliance with a wide array of applicable UL standards. UL Listed products are verified to meet or exceed national safety and sustainability standards, while also meeting acceptable levels of shock and combustibility hazard prevention.
It is important to know that once a product is UL Listed, it does not necessarily carry a UL seal of approval for life. UL Listed products are subjected to ongoing, unannounced quality checks to ensure quality levels are maintained. Similarly, if any modification is made to a UL Listed product, it must be retested to ensure that the changes do not negatively impact any of the reliability and safety metrics of the original tested version. It is this diligence and attention to detail that helps make UL LIsted products some of the most appealing on the market to customers, businesses, and public institutions.
Since both the procedure for certifying a UL Listed product and the product itself is likely more complex than a component receiving UL Recognized status, UL Listed status is naturally the more challenging product certification to acquire. It also makes UL Listed certification the more desirable of the two for most retail, B2B, and B2G sellers.
Skublox Is Now a UL Listed Put-to-Light, Pick-To-Light Solution
Sellercloud's put-to-light system, Skublox, is now officially certified as UL Listed (62368-1 2nd Edition). This was the result of an extensive review process that included testing of the hardware at their lab as well as an on-site inspection. As a result, warehouses and omnichannel e-commerce brands have the assurance that Skublox meets some of the most rigorous standards for safety and compliance in the world.
This means that Skublox is not only one of the most scalable, affordable, and intuitive put-to-light systems available, but it also means that it can stand up to the rigorous demands of corporate and governmental compliance requirements.
As we at Sellercloud continue to expand from our successes building versatile and compliant software to also work on hardware and IoT devices, we continue to prioritize this type of compliance and quality. We take this badge of approval to mean that we are headed in the right direction in establishing ourselves as an omnichannel e-commerce and fulfillment workflow brand committed to the highest standards of both customer and workplace safety.
For more on how the Sellercloud family of products can become the cornerstone of your omnichannel e-commerce management and warehouse logistical workflows, contact us directly for a free demo and consultation.