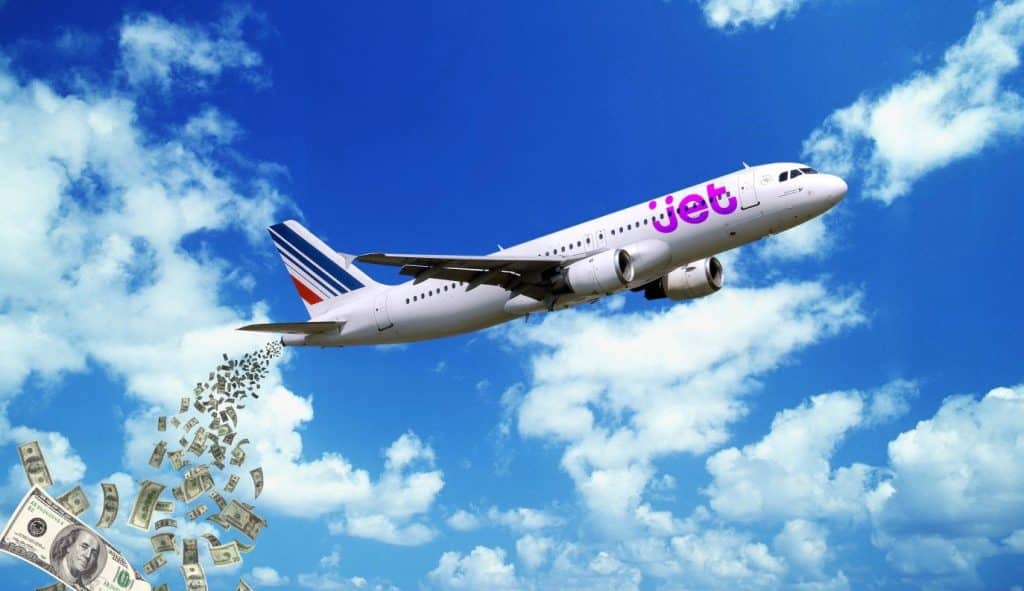 The basic laws of trading tell us not to let emotion play a part in our buying decisions.
Yet, on the big stage, the world's largest brick-and-mortar retailer has just made an acquisition that's hailed as everything from revenge – after losing out on a bid over six years ago to rivals Amazon – to a desperate attempt to make up lost ground.
It's the largest acquisition in e-commerce history: $3 billion in cash plus up to $300 million in shares. And all for a 2-year-old company that's just getting off the ground, burning away millions of dollars every month and nowhere near close to turning a profit. That's one expensive tantrum.
As is the case when looking back on Walmart's track record, there's a lot more going on here than first meets the eye.
By purchasing Jet, Walmart's biggest attempt to stick it to Amazon and take a share of the e-commerce pie, the offline retail giant has cunningly opened up an opportunity to slide in as one of the biggest go-to online retailers for customers and sellers alike.
And here's how it's going to do it.
What Walmart Buying Jet Means For The E-Commerce Market
Walmart has dominated the offline world of retail long before e-commerce ever existed – and it really shows.
Virtual marketplace leader and Walmart's main rival Amazon has focused the past few years on expanding their online footprint, branching out around the world and building a vast network of buyers and sellers. Walmart, on the other hand, has stuck to what they know best: acquiring more and more square footage and physical establishments.
Walmart has tried to apply their traditional structure and legacy technology to the online model of commerce, but with little success. Back in 2013, Walmart set up a third party marketplace which has grown agonizingly slowly to around 100 sellers today – partly due to fear of diluting their reputation and party due to being held back by the limitations of their existing technology.
The promise Jet brings is grounded in its technology – specifically, the powerful AI software which Jet's online platform is built on.
Unique to Jet, the proprietary algorithm pulls data from their vast marketplace of third party sellers, serving their customers with the best products, at the best price, by the best possible means of delivery.
Amazon remains the largest online retailer for two reasons: their ability to offer customers nearly every type of every product under the sun, and their huge network of fulfillment centers which can guarantee Prime customers delivery to their door in less than two days.
At a whopping 20 million, Amazon's Prime customers are a growing band of loyal shoppers who buy everything they need from the online retailer. That sort of loyalty isn't built on cost-cutting and bargain basement prices – what Walmart is widely known for – but rather high-quality and seamless user experiences.
By acquiring Jet, Walmart has made a huge step toward gaining that loyal customer base it so hungrily desires.
Jet will allow Walmart to take on Amazon's immense logistical power as it functions as both an e-commerce and a distribution platform in one. Its unique AI finds sellers nearest to the customer's locality and serves only the products they want at the lowest possible costs. For customers, this means they can leverage a diverse and competitive marketplace; for sellers, they can access an endless stream of new customers most likely from their own backyard.
Jet also gives Walmart a new and distinct brand to sell to customers. With a little help from their bottomless marketing and advertising budget, Walmart will use this brand to target the middle and upper end of the market and make serious inroads into the arena that has so loyally fuelled Amazon's growth.
To sell on Jet you must list your products using its API technology. In a cut above Amazon's customer experience, this automatically filters out small and unprofessional companies and favors sellers that promise good service and fast and reliable shipping.
The unique AI-driven platform can also be harnessed by sellers using a third party tool to connect listings such as SellerCloud. In doing so, you not only gain access to Jet's online platform and rapidly growing customer base, but also Walmart's existing online selling channel.
No, Walmart didn't overpay for Jet. In fact, if they manage to pull it off, they may have just grabbed an absolute bargain.