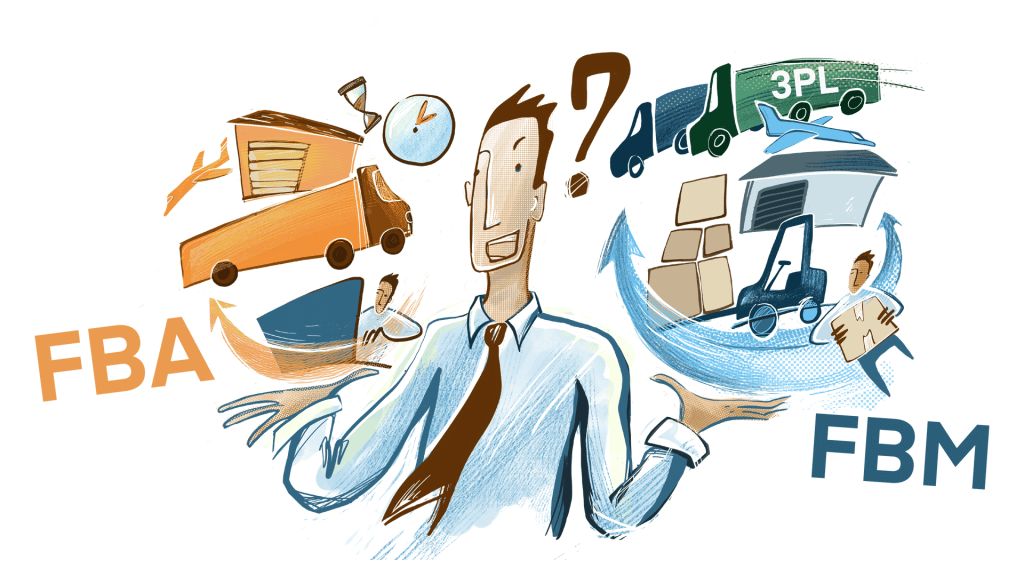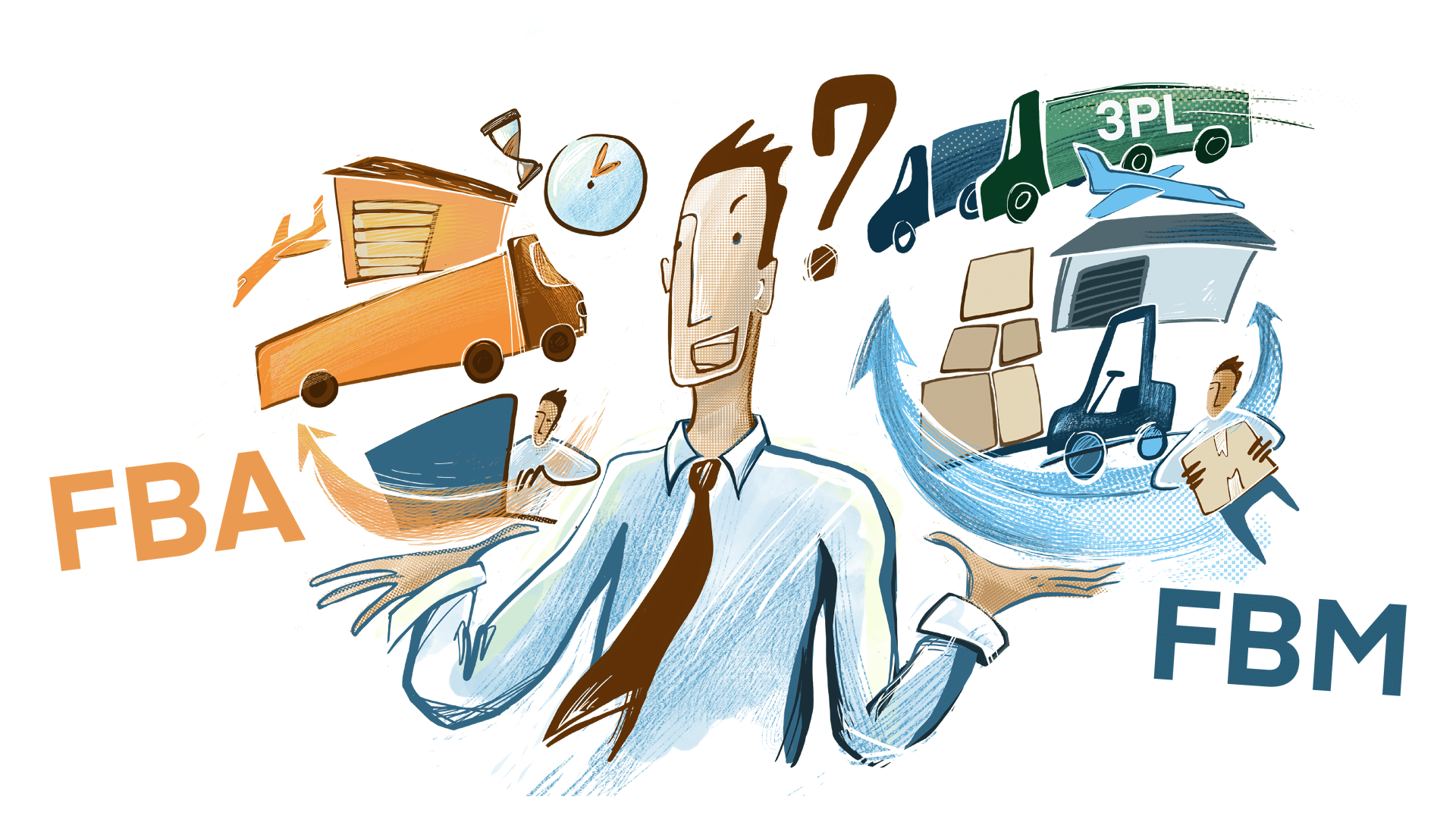 This is a guest post from Michael Krakaris.
With Fulfillment by Amazon (FBA) restricting inbound deliveries and delaying outbound shipments of all non-essential products, staying on the fulfillment program has become a risky fulfillment strategy for Amazon sellers.
However, while the alternative method, Fulfillment by Merchant (FBM), is open to all Amazon sellers, many are questioning whether now is the right time to make the switch. 
Ask these 8 questions before switching to FBM to help investigate the key differences and highlight which method is right for your business now and in the future. 
Recap: What is Fulfillment by Merchant (FBM)
FBM stands for Fulfillment By Merchant and is the alternative fulfillment method to FBA for Amazon sellers. Under Fulfillment By Merchant, the seller becomes responsible for fulfilling orders received through Amazon. You can do this in one of two ways: in-house or outsourced.
1. In-house FBM
In-house FBM involves storing, picking, packing, and shipping Amazon orders yourself. 
2. Outsourced FBM
Outsourced FBM involves using an outsourced fulfillment partner to manage orders for you, much in the same way Amazon FBA does. 
Tip: Integrate Sellercloud and Flexport to fulfill your orders easily through Flexport.
8 question to ask before switching to FBM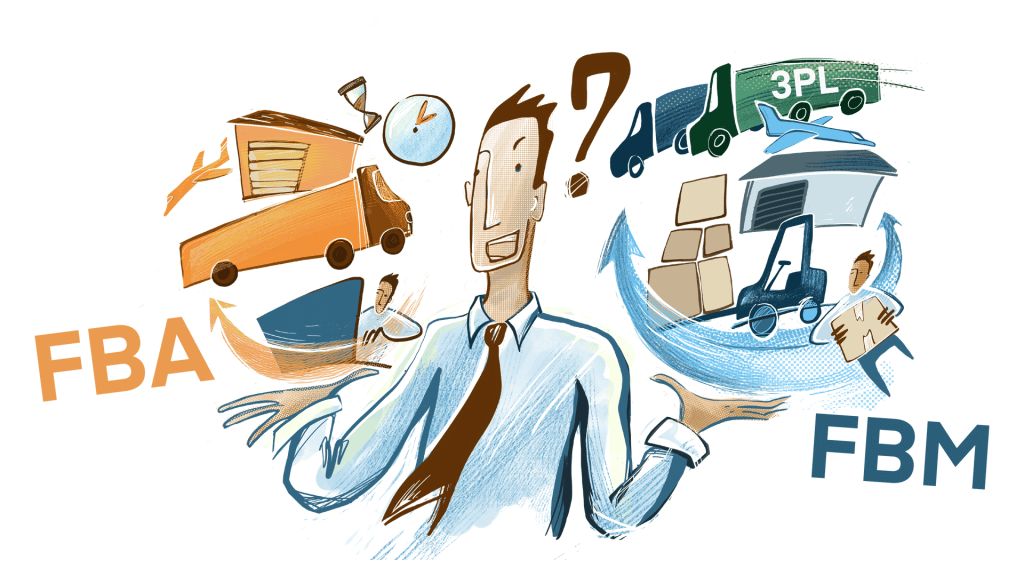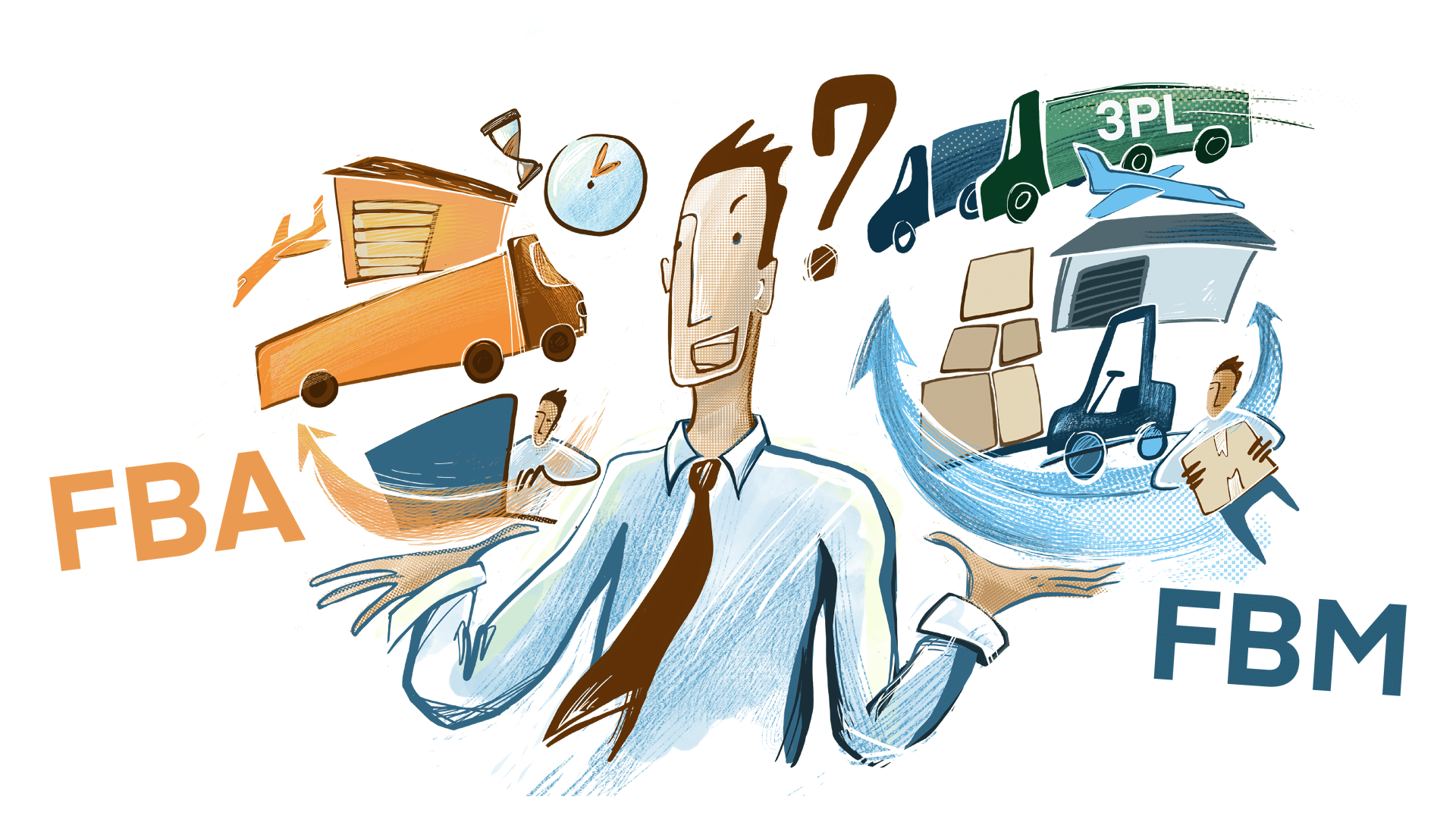 Changing fulfillment methods is a big decision, requiring a lot of thought. However, Amazon FBA's current COVID-19 restrictions make this a decision you must consider now. 
Let's see if you're ready. 
1. Are you still operating?
eCommerce businesses are not immune to the effects of COVID-19. If your employees or productivity have been negatively impacted by the coronavirus, self-isolation, childcare issues, or lockdowns, then it's probably not the right time to be adopting in-house FBM. 
Stick with FBA or look for an outsourced FBM partner. If your business recovers while the FBA restrictions are still in place, you can make the switch at a later date. 
2. Are you selling essential items?
Amazon FBA is currently prioritizing inbound receipt and outbound deliveries of essential items from the following categories:
Baby products
Health and household (including personal-care appliances)
Beauty and personal care
Grocery
Industrial and scientific
Pet supplies
If you sell within these categories, you will likely remain unaffected by FBA's current limitations. However, double check the Restock Inventory page in Seller Central and your active listings to see if your products or delivery estimations are impacted.
If you sell non-essential items, you're likely to be affected by the current FBA restrictions, and should consider FBM if you want to maintain stock levels, delivery speeds, and customers throughout the pandemic. 
3. Are you selling seasonal or expiration-dated products?
FBA only accepts products with a remaining shelf life of 90 days plus consumption or application, and it imposes high fees for returning any unsold inventory. 
Coupled with the current FBA delivery estimations of up to one month and the restrictions on restocking non-essential products, these constraints are of particular concern to sellers with seasonal or expiration-dated products. 
If this is you, then FBM allows you to overcome the issues by allowing you to:
Deliver items quickly and before any expiration date. 
Use fast shipping speeds to attract customers to seasonal products. 
Restock items that are currently performing well. 
4. Are your products underperforming?
If your products are underperforming for a reason other than FBA's inventory and shipping speed restrictions, then switching to FBM won't change things. Instead, you must identify and fix the root cause of your product's underperformance. 
If your products are underperforming because of FBA's current inventory and shipping speed restrictions, then switching to FBM can help. You can restock products and re-commence fast delivery times using your own storage space and shipping carrier. 
If your products are underperforming because of changes in purchasing behavior, then switching to FBM can help you introduce new product lines. You can source and stock items that cater to current market needs and use fast delivery speeds to attract customers and increase sales.
5. Can you manage fulfillment in-house?
Adopting FBM in-house requires resources. Specifically, you need:
Space to store your stock;
Space, materials, and time to package orders;
Employees to manage the fulfillment process;
Software to manage inventory and track shipments. 
During the current pandemic, sourcing these necessities is difficult, if not impossible. If you don't already have the resources for FBM in-house, then you should continue using FBA or use an outsourced fulfillment provider.
Tip: Flexport's network is currently working at full capacity.
6. Can you ship faster than FBA?
Fast delivery is still important to online shoppers. In fact, with many shoppers unable to leave the house, it's changed from "important" to "critical."
However, moving to FBM and failing to maintain your usual delivery speeds can have more negative consequences than remaining on FBA. You could lose your Prime badge, customers, and reputation.
Therefore, before switching to FBA, it's important that you're set up to achieve 2-day deliveries in-house, or you're using a fulfillment provider that can guarantee 2-day deliveries for you. 
7. Do you sell on other sales channels (or are you thinking about it)?
Multi-channel FBA is notoriously expensive, but many use the service out of convenience and speed. 
If you use multi-channel FBA, the current delivery delays will affect shipments for other sales channel orders. This could have negative consequences for your inclusion in other fast shipping programs. 
Likewise, if you're thinking of expanding to other sales channels to capture the Amazon shoppers looking elsewhere for their quick-delivery fix, multi-channel FBA will not achieve the delivery speeds required. 
Therefore, FBM becomes a must for anyone selling on platforms such as Walmart, eBay, or Wish. 
8. How is your competition fulfilling items?
While you might be tempted to stick with FBA and ride out the storm, your competitors could use this as an opportunity to steal your search result ranking, buy box position, and Amazon customers.
Competing on Amazon is crucial for maintaining customers, generating sales, and emerging from the pandemic with your business intact. 
FBM allows you to do this by using fast delivery and well-stocked inventories to:
Rank highly in the search results
Win the buy box position
Convert customers
Switching to FBM
The pandemic isn't going to last forever, and your commitment to FBM doesn't have to either. Switching to FBM doesn't have to be a long-term strategy. If it doesn't work out for you, you can switch back to FBA once the crisis is over, and they've lifted their restrictions. 
Use this as an opportunity to try something different for your business, that can help you to survive the pandemic and could even prove a more efficient and cost-effective way to fulfill your Amazon orders.