Sell Pet Supplies Online with Sellercloud
E-commerce pet supply markets are booming. The convenience of having pet food, pet toys, and more delivered right to the customer's door makes caring for a pet easier than ever. For pet supply businesses, now is the time to get in on the e-commerce market. With Sellercloud, you can expand and manage your e-commerce pet supply business and streamline your workflow.
Sellercloud is an omnichannel e-commerce growth platform that will allow your business to grow – all while saving time, money, and knowing that you have all your inventory and fulfillment under control. Sellercloud is the ultimate e-commerce management system.
About the E-Commerce Pet Supply Industry
E-commerce pet supply revenue growth is continuing to grow each year. Of course, cat and dog food were the most popular buys, but supplies like cat litter, puppy pads, and even bird food were popular sales as well. More and more consumers are turning to the convenience of online shopping for everyday items, saving them a trip to the pet store when their pet runs out of food.
Mass retailers with both online stores and brick-and-mortar stores are the most popular for customers – Petsmart.com being the largest. However, e-commerce marketplaces such as Chewy.com are becoming more and more popular. Customers may be especially drawn to marketplaces that allow for recurring orders or subscriptions, since this means that they won't forget to order the items they need for their pet each month.
For many, a pet is more than just a pet – they are a family member, and are treated like one. That means extra treats, toys, clothing, and other items that aren't necessarily essential. Some e-commerce pet merchants even sell custom items – like collars or harnesses – with their pet's name on it. These make great gifts for pet owners. And let's not forget about other types of pets, like frogs, fish, or lizards, which require tanks and accessories for the tank. Overall, the e-commerce pet market is full of variety, giving sellers and customers lots of options.
Improving your Pet Supply eCommerce Business with Sellercloud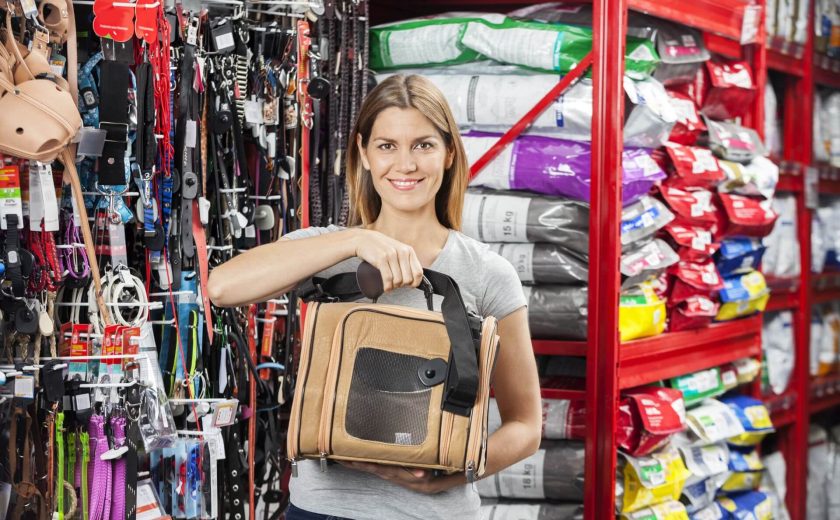 For e-commerce pet supply merchants, getting your products in front of customers is at the top of your priorities. Sellercloud's omnichannel e-commerce platform is great for small and large businesses alike. With Sellercloud, you can easily manage your e-commerce business and increase sales by using multiple channels. By managing everything on one platform, you'll save time and money.
Keeping inventory straight is also important to pet supply merchants. With such a variety of different options — many of which may be very similar — it's important to keep track of stock and know exactly what you have and where it is. Sellercloud offers inventory tools that can help keep your workflow going strong. For example, low inventory alerts make it easy to order more products when you're running out. And with automatic stock updates, Sellercloud reserves inventory in the warehouse as soon as orders are created, to prevent overselling and backorders.
It's also important to ship out items accurately and timely as customers may need their pet supplies by a certain day. Manage all orders — regardless of channel or warehouse — from one platform, so that you can get orders shipped out faster than ever. Create predefined rules for carrier selection and save on shipping costs. Use the scan and ship feature to ensure that items are picked and packed correctly.
If you're ready to take your e-commerce pet supply business to the next level, request a demo or free consultation today. We're excited to help you and your business reach your potential.
Ready to take your e-commerce pet supplies business to the next level with Sellercloud?
Request a free consultation or demo today.